Return to blog
Why The Red Original Towelling Robe Is Perfect For Families
Red Original
Posted by Luke Green
We have all had the experience of going to the beach and having to awkwardly change whilst someone holds it up enough to cover our modesty in public, and this stress is only added to when you are accompanied by small children. As huge beachgoers ourselves we wanted to create a changing robe that is perfect for everyone - even the kids! Here is why the Red Original towelling robe is perfect for the entire family…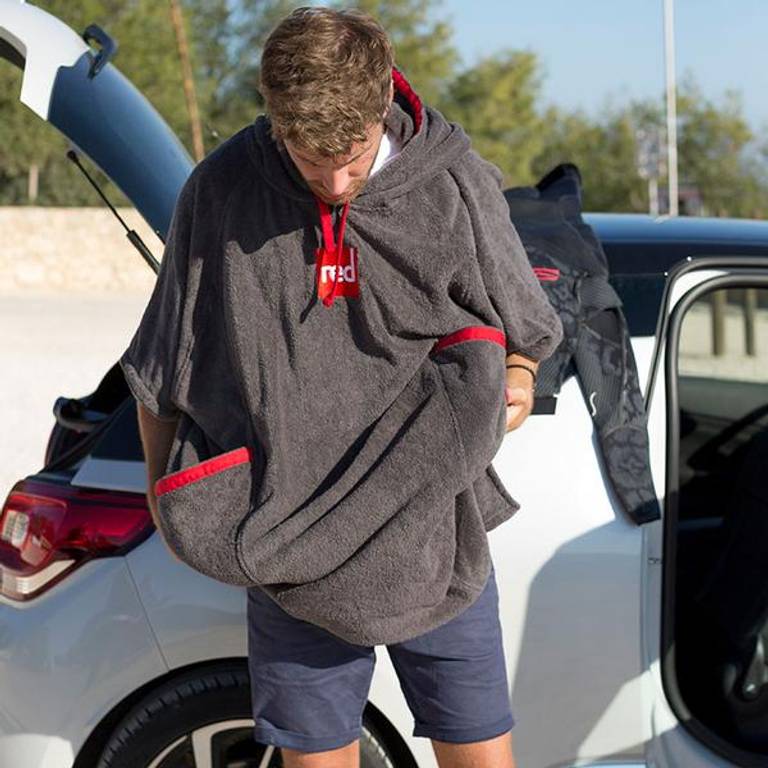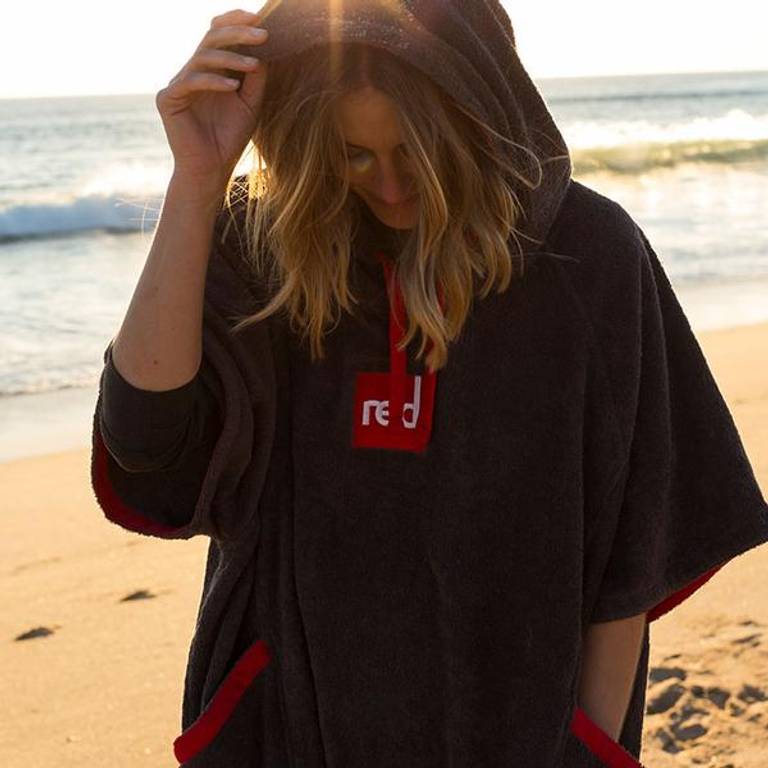 The Red Original Towelling Robe - Perfect For Parents…
Both the men's luxury towelling robe and women's luxury towelling robe allows you to change in both comfort and style, with 100% soft 430gsm cotton - making this towelling robe absolutely perfect for warming and drying you up from the chilly seas. This perfect poncho towel comes along with large sleeve openings to ensure that you can get changed easily because we know the struggle of not having enough 'wiggle room' within a changing robe!
Here at Red Original, we also set ourselves the task of thinking about how we can best shield you from the elements, when the weather takes an unexpected turn - something that we Brits are very used to. That is why we have incorporated deep pockets so that you can keep your hands extra warm and also a drawstring hood to help shield you from the wind and keep you warm.
This watersport accessory comes in generous sizing, based purely on height and not build, to offer plenty of space to get changed and give you plenty of modesty. It's also great for getting dry whilst getting kids changed. Both the male and female towelling robe are available in medium and large sizes, with the medium size recommended for those between the height of 5'1"- 5'11" and the large size recommended for the height of 5'11" - 6'5".
The Red Original Kid's Towelling Robe - Comfy & Stylish
The Red Original Luxury Kids Poncho Towel is fantastic for keeping children warm at the beach when they are done having fun by the sea, for the journey home and has also proven quite popular for use in the home after bath time or paddling pool sessions! This super-soft poncho towel comes in a fast-drying cotton material which will dry your child quickly and also keep them warm too, once they have finished playing in the sea.
This poncho towel also comes along with large sleeves so that they can remain covered and warm when they are changing, which parents have found makes their lives a lot easier after a busy day at the beach.
The children's towelling robe is available in one size and is recommended for the heights of between 4'0"- 5'1", with dimensions of 65cm width, 80 cm length at front and 90cm length at the back.
Quick Dry Microfibre Towel
Although it may not be one of our towelling ponchos, we couldn't not mention our quick-dry microfibre towel. Designed for anyone who loves the water and is short of space. This large beach size, ultra-compact premium microfibre towel will get you dry in an instant and can be taken anywhere. It may pack down small but it's packed full of features:
Ultra Absorbent: absorbs 4 times its weight in water
Large Beach size: big enough to wrap around you (80cm x 150cm)
Anti-Odor: Stops it from smelling when wet
Anti-Bacterial: Keeps your towel fresher for longer
Lightweight: Great when space is at a premium
Super soft: No sticking to your skin like with other microfibre towels
Easy pack strap: Either hang it up to dry or keep it rolled uptightly
The microfibre is also perfect for a family as it does not crowd up too much room in a beach bag and can be easy to hand!