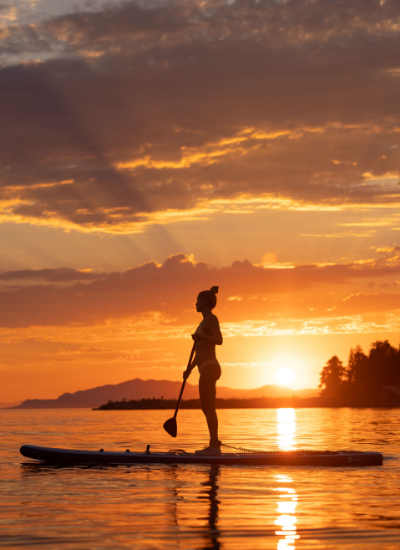 All Round Paddle Boards
.
Made using exclusive MSL technology, our all-round paddleboards offer fantastic versatility and innovation. Take to the water with our award-winning Ride MSL SUP, or find a multi-person or surfing SUP.
Whatever your experience level, find the perfect inflatable paddle board with Red Paddle Co. Our award-winning Ride MSL inflatable paddle boards are bestsellers, offering fantastic versatility and boasting unrivalled quality, innovation and design. Created for use across a wide range of conditions, by all kinds of riders, our all-round inflatable paddle boards are made using exclusive MSL technology.
The shorter models are perfect for riding in surf conditions, whilst our longer and wider models are perfect forn supporting heavier riders or for families planning on paddling together on one board. Find your perfect all-round inflatable SUP using our board selector tool.