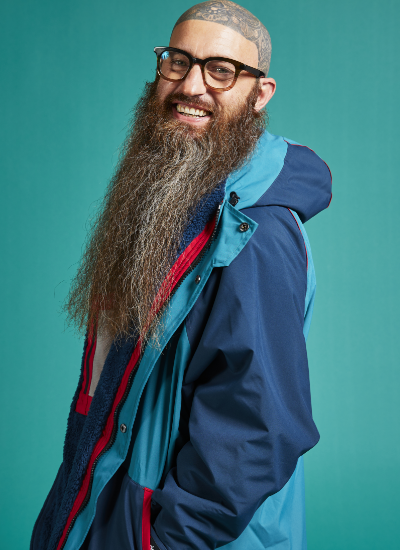 Limited Edition
Men's Recovered Pro Change Robe EVO
.
Enjoy the technologically advanced features of the original Pro Change Robe EVO in an all-new design. Our latest men's changing robe utilises surplus fabric to breathe new life into an award-winning classic, without compromising how you perform on land, near the sea, and anywhere in between.
Suited to all seasons and all outdoor adventures, the newest men's changing robe from Red combines performance with a genuine commitment to helping the planet. The men's Recovered Pro Change Robe EVO makes tricky outdoor changing a breeze, even when it is breezy, wet, or just a little bit awkward. Super-soft fleece lining and a totally waterproof outer shell keep you warm and dry and protect yourself.
Each of our limited edition men's changing robes is crafted from surplus fabric, uniquely designed in 3 fun colour block designs. And while this changing robe looks great and feels better, it's still as easy to pack away and transport as all of our range of Red changing robes. There's really no need to compromise on functionality when making a greener choice.