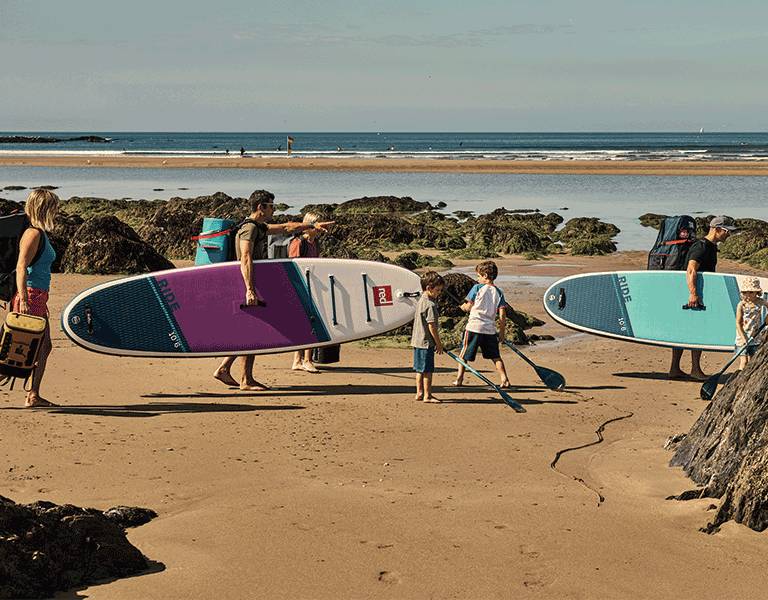 WHY CHOOSE RED?
Red Paddle Co is the world's number one inflatable SUP brand. Here's what makes our boards and service unbeatable.
A better ride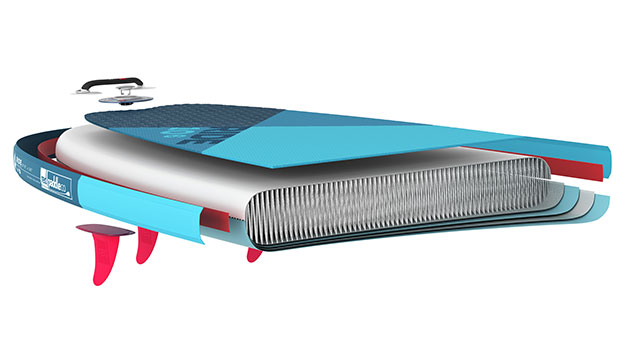 A better ride
Nothing feels like a Red Paddle Co board. You'll feel more stable, more confident. You'll be able to adventure further, go faster. That's because not every inflatable paddleboard is created equally - many simply can't handle high pressures to deliver the stiffness a Red does.
Cheap boards are often too thick so feel less stable, and poor construction makes them prone to failure. With Red you can focus on making the most of your time on the water.
Built to last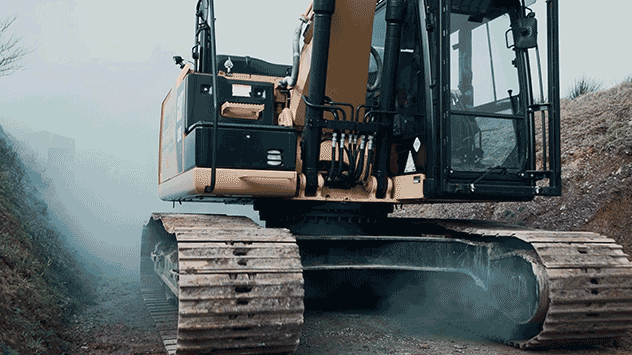 Built to last
Due to the uncompromising way a Red Paddle Co board is constructed, they can handle pretty much anything you throw at them. Not many boards could have a 22-tonne digger drive over them and survive - we're pretty sure no one else has even tried.
This unrivalled durability results in extremely low warranty rates of just 0.5% which is just one of the reasons why Red boards hold their value so well.
Here to Help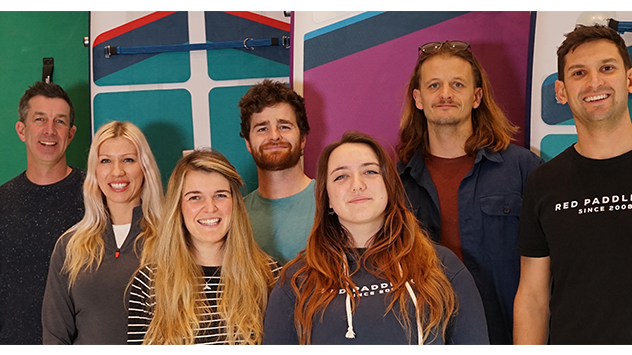 Here to Help
We believe in friendly and personal customer service, and that is why we have a dedicated team of approachable and knowledgeable experts here to not only help find the right board for you, but to support you before and after you've bought your board. Plus from 2022 onwards, all Red Paddle Co boards come with a 5 year warranty*
Leaders in Design and Production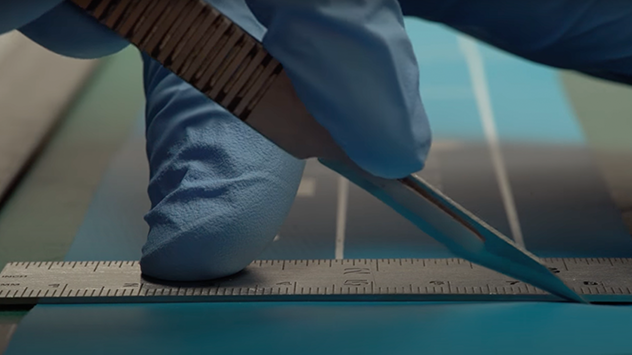 Leaders in Design and Production
Pioneering Perfection for 15 years, Red is the only inflatable SUP brand to make boards in our own, private facility using the most innovative materials, and pioneering manufacturing techniques. We're fanatical about our boards, packing them full of technology and design elements unique to Red.
With 15 years of heritage behind us, we've always been at the forefront of SUP and inflatable technology. Put simply, we understand what makes a great paddleboard better than anyone else.
A strong ethos of responsibility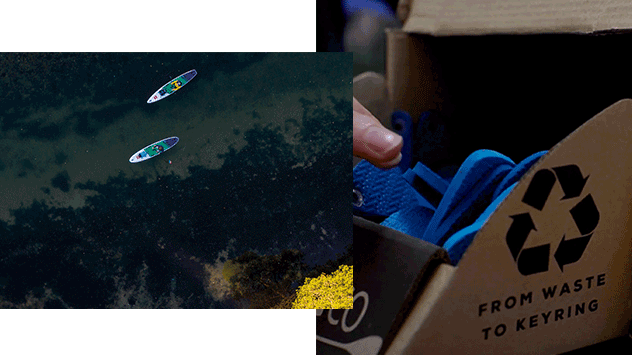 A strong ethos of responsibility
As the leading iSUP brand we're doing everything we can to reduce our impact. You can choose Red knowing that not only have we produced our boards in the most responsible way possible, from a waste-free production process, to recycled packaging but we have also designed them to last as long as possible too.
Network of Experts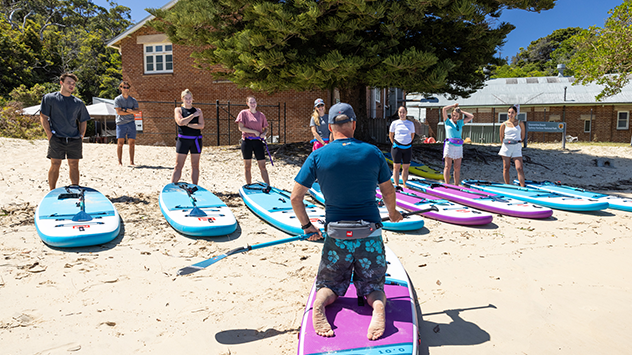 Network of Experts
Red has an unrivalled network of retailers and schools across 50 countries, meaning you can go and get expert advice and even try a Red board on the water at a location near you. We're confident that once you've paddled a Red, you won't want anything else.
The whole package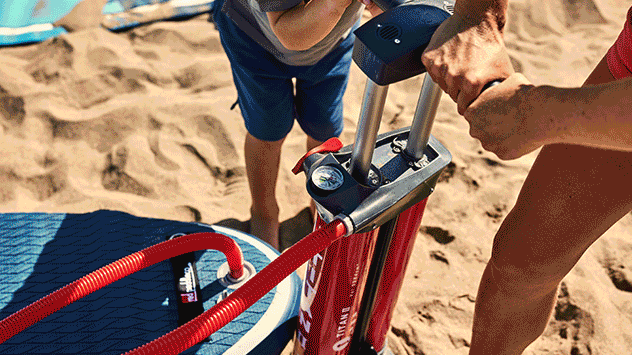 The whole package
We're obsessive about quality and it's not just the board that is better – the full package from the Titan II pump that will get you to the right pressure in half the time, to the ridiculously robust ATB transformer bag you can transport with ease.
These aren't just 'nice-to-haves', these are important pieces of kit which can make or break your paddle. With a Red you can be confident you'll have everything you need from the get-go.
The right board for you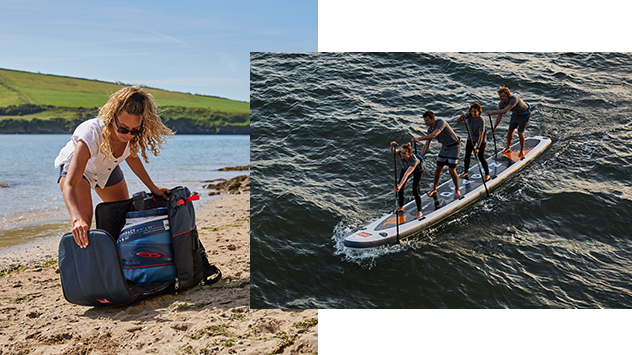 The right board for you
Due to our relentless drive to innovate, we've created and patented new processes and designs which means we can build boards no one else can.
From the awe-inspiring 22ft 4 person race Dragon boards, to our unrivalled range of Compact boards which reduce down to an unprecedented size. Whatever you want to achieve with your paddling, there is a Red board for you.