Material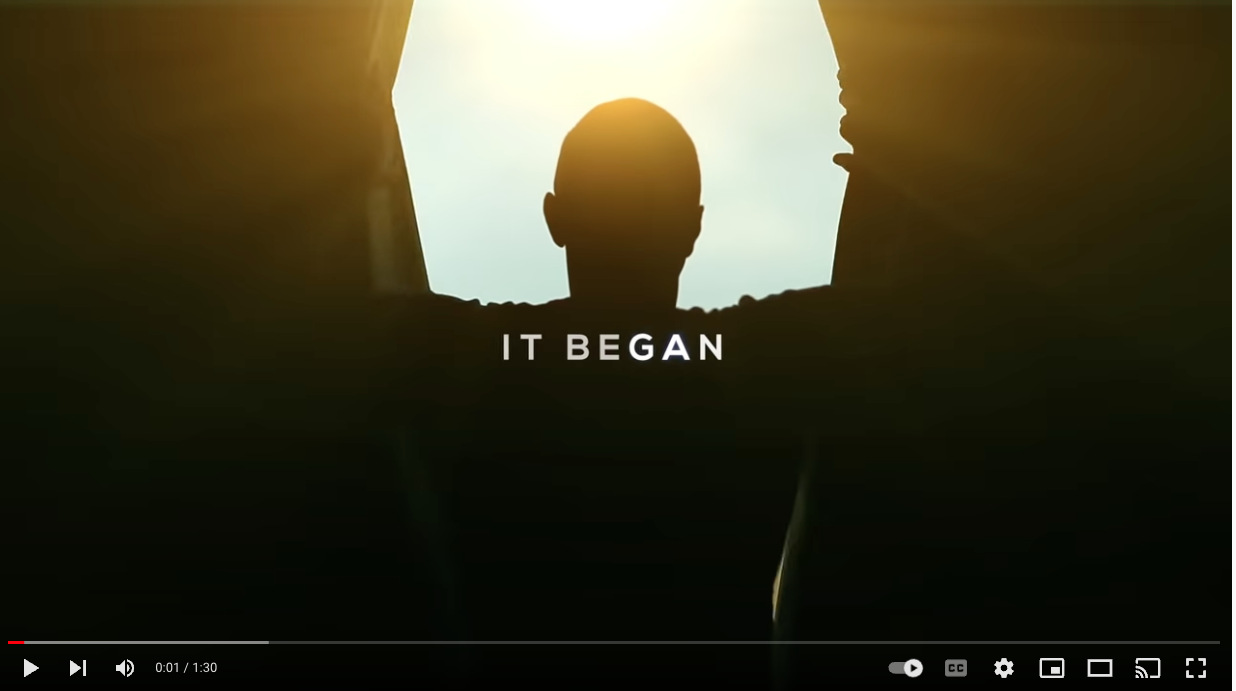 Material
First and foremost you need to make it from the best material. We spent many years trying to find the perfect materials. Standard drop stitch material (the material isup boards are made from) left us wanting more in terms of durability, stiffness and cosmetic finish. In the end we designed our own. This is what we call MSL.
This is unique to Red. MSL is a reinforced, non-stretch material that allows us to make boards that are many times more durable and many, many times more efficient on the water. Just check out our Board V's videos to see how tough and dependable our MSL material really is. We use it because it gives us the confidence to go out on the water. It is many times thicker than standard drop stitch and it uses no glue to bond the layers – making it that much kinder on the world around us.
Dimensions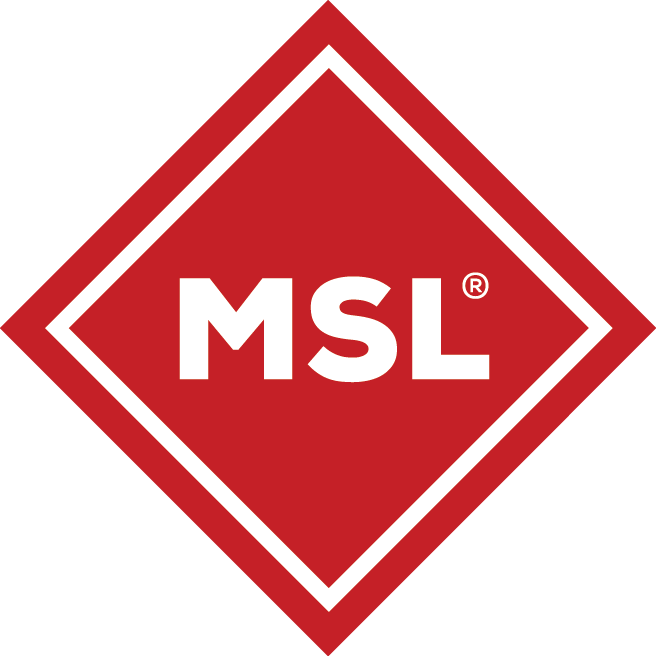 Dimensions
Ok, so we have the best material but that's like having the best ingredients for a chocolate cake. You still need to know how to mix those ingredients to make the best cake. The dimensions of the board are vital to how it feels on the water.
Thickness – this is probably the single most important dimension of them all. So many inflatable boards are made to be 6" Thick. This is inherently wrong, especially for boards shorter than 12'6" in length. Riding a 6" board that is less than 12'6" in length does not deliver that no compromise, authentic experience we are so passionate about.
Why do other brands make boards that are 6" thick then? It's basically a quick shortcut to get some extra stiffness in the board. But doing it this way comes with big compromises on all other performance characteristics. It also takes longer to pump up! A 6" thick board shorter than 12'6" long becomes unstable due to the higher centre of gravity and the way the wind and chop pushes the board around. It makes you feel more unstable and less confident. It's a compromise.
This is why all Red boards use MSL material and why our boards that are shorter than 12'6" are no more than 4.7"/120mm thick (excluding our specialist White Water board, but if you are interested in one of those you will understand the reason).
Our MSL material is what allows us to make thinner boards. The reinforced, bi directional core means it is super stiff (stiffer than a basic 6" thick board) and at 4" or 4.7" thick you feel more connected with the water and therefore you have more control and confidence. This is as vital when you start out paddling as it is when you are a proficient, expert paddler.
UNDER PRESSURE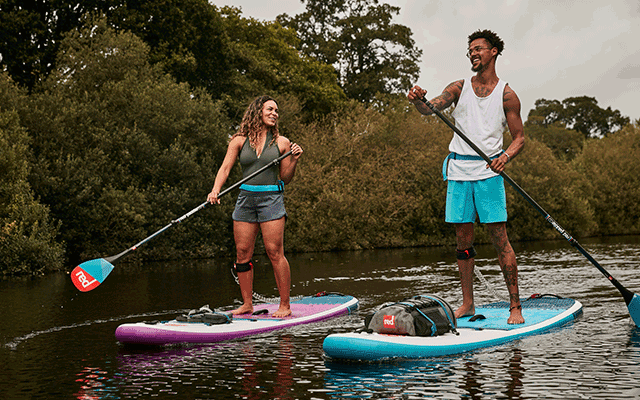 UNDER PRESSURE
To get that truly authentic paddling experience you need to inflate your board to at least 15psi. You can only do this if your board is built correctly, using the right materials and you have a pump that can get to pressure without blowing a gasket or melting. Boards that suggest a maximum PSI of 12-15 psi should be treated as a warning rather than a statement that the boards work fantastic at that pressure. We don't print a maximum pressure on our boards but you will find they perform best between 15-20psi.
Our MSL material can withstand pressures in excess of 40psi – way more than you need in your board.
Our rails (the edges of the board) are made 3 layers thick and most importantly from material that won't stretch. As you inflate a Red board you are packing the air into a chamber that doesn't stretch, therefore all of the air is being used to create stiffness and rigidity rather than stretching the board into shape.
Every Red board comes with our purpose built Titan 2 pump. This allows you to get pressure into the board as quickly and as efficiently as possible. Less time pumping, more time paddling.
TECAIR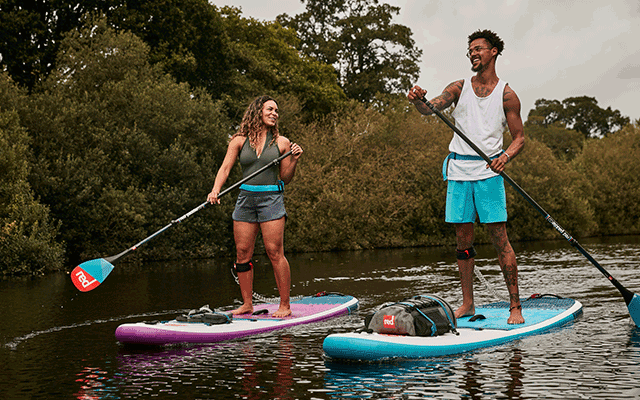 TECAIR
TecAir is not a product, it's a process. A process that we have developed since 2008. It ensures every component part, every joint and every bond is created with the upmost care and attention. It wraps all of the elements we've already mentioned to produce a final product we are proud of and are happy to use ourselves.
It's more than just a board
Your board is only part of the deal. When you buy a Red you get the highest quality components. The ATB bag that all our boards come with is built tough. It is designed with you in mind. It is a safe and durable cocoon to store and transport your board in and it has all the features you need to make travelling to and from your paddle spot as easy as possible. Things like Abec rated bearings in the wheels, bonded nylon high tension threads that won't dissolve after a season of use, a removable backpack system (on the ATB Transporter) that provides a lightweight system for when you are hiking into the launch spot.