BOARD TECHNOLOGY
THE BEST DESIGN, FOR THE BEST PERFORMANCE
Founded by John Hibbard in 2008 right at the inception of paddle boarding, Red makes the world's leading inflatable stand up paddle boards and accessories. For 14 years, our products have redefined how it feels to paddle an inflatable board for both absolute beginners through to experienced adventurers.
Reds are made different. We engineer and hand make boards that offer more than your average SUP. Red boards answer problems and useability concerns that owners tell us they didn't know they had.
We don't make paddle boards like anyone else. It has taken us fourteen years to master the craft of making the very best boards on the market. Simply put, we are obsessed with making the best, safest, most reliable paddle boards, in the world.
Our attention to detail is what makes a Red Paddle Co board different from any other out there. We've taken standard inflatable technology and redesigned almost every aspect of it to deliver a truly outstanding board.
Unlike other paddle board companies out there, we never compromise on quality and innovation giving you unrivalled safety and durability.
You've not been paddle boarding until you've paddled a Red.
DURABILITY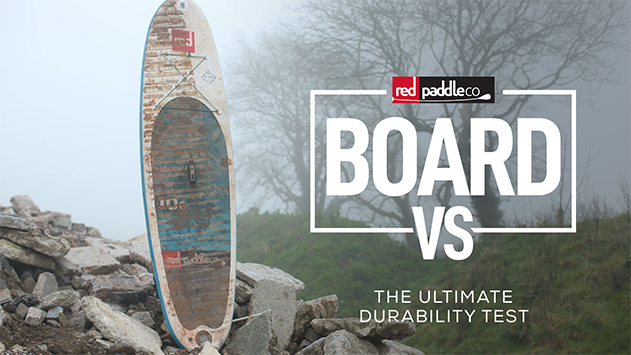 DURABILITY
A Red Paddle Co board is a tough nut to crack. Substantially stronger than its hard board cousins and much tougher than other iSUPs on the market.
To prove the strength and durability of our boards, we took one 10'6" Ride and put it to the test, including extreme height, weight, and pressure.
MSL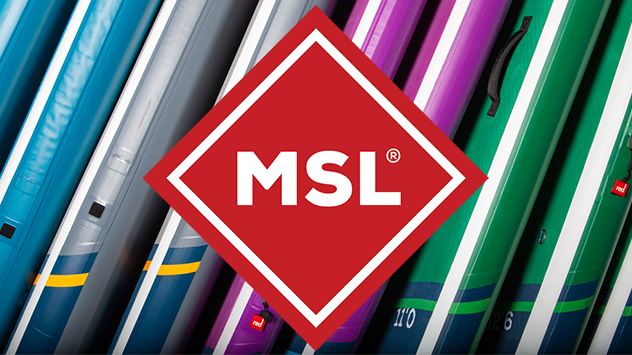 MSL
MSL is recognised as the industry's leading construction process and is exclusive to Red Paddle Co.
It's a reinforced, non-stretch material that allows us to make boards that are many times more durable and many, many times more efficient on the water than standard paddle board material.
It's many times thicker than standard drop stitch and it uses no glue to bond the layers – making it that much kinder on the world around us. This is what we call MSL.
TEC AIR
TecAir is not a product, it's a process. A process that we have developed since 2008.
It ensures every component part, every joint and every bond is created with the upmost care and attention. It wraps all of the elements we've already mentioned to produce a final product we are proud of and are happy to use ourselves.
You haven't paddled, till you've paddled a Red.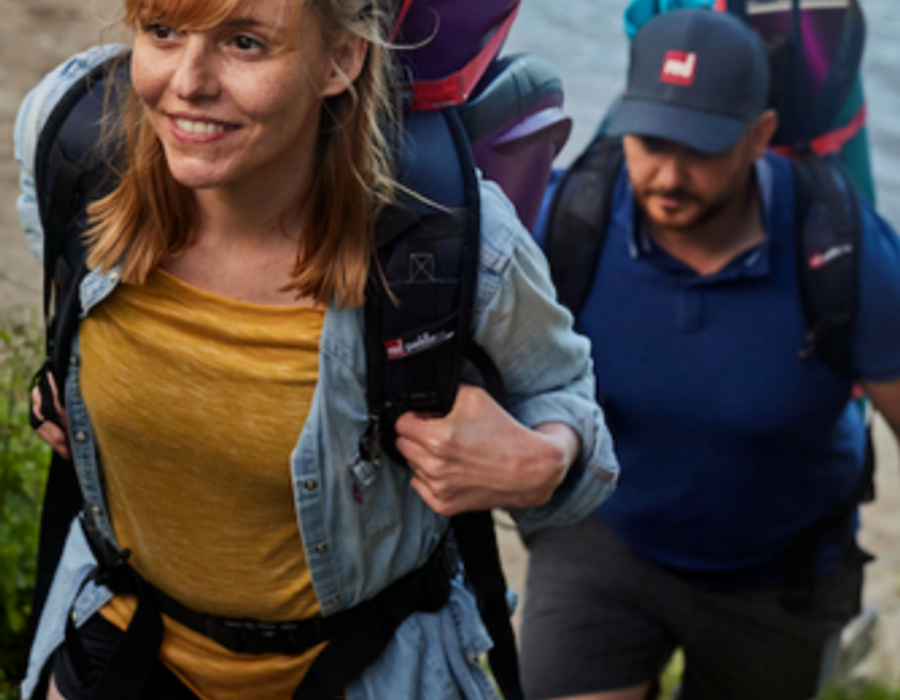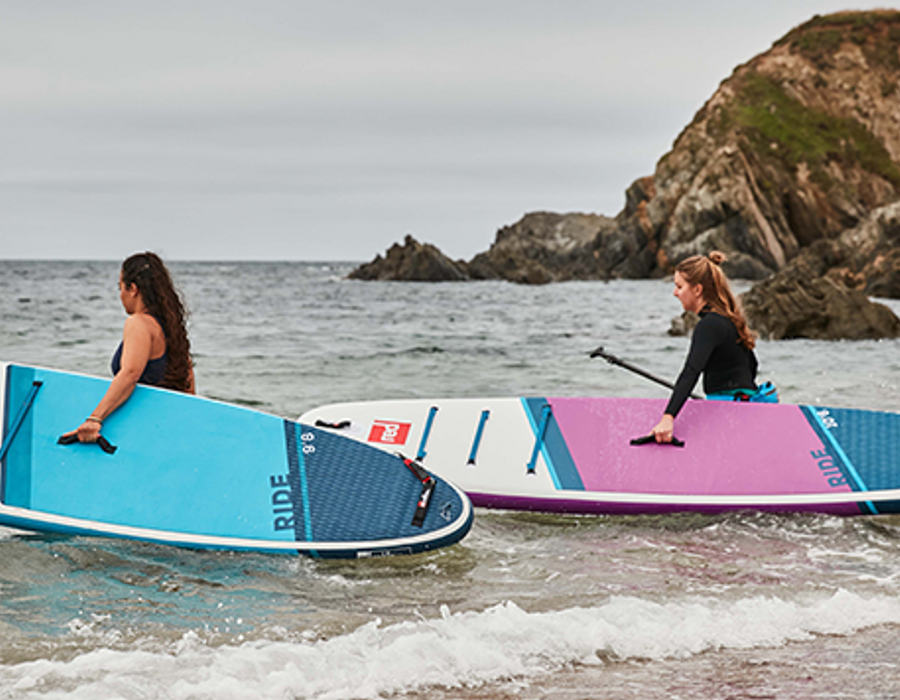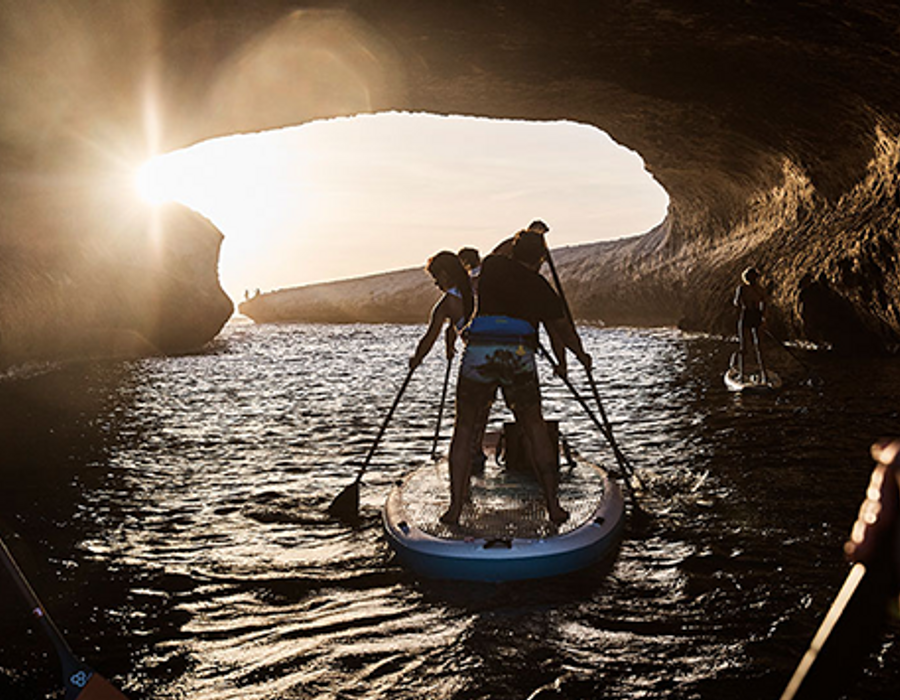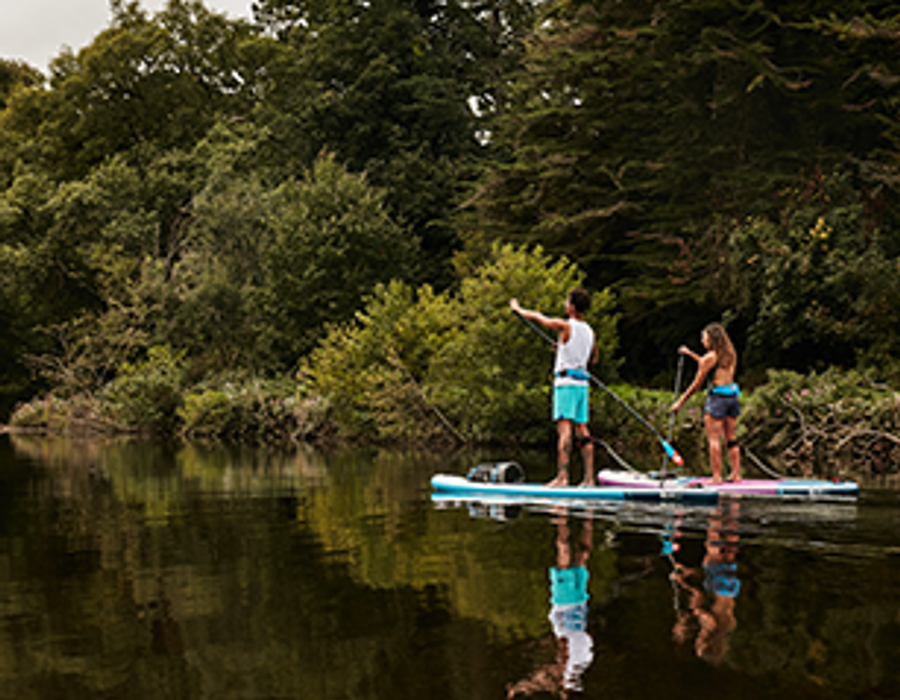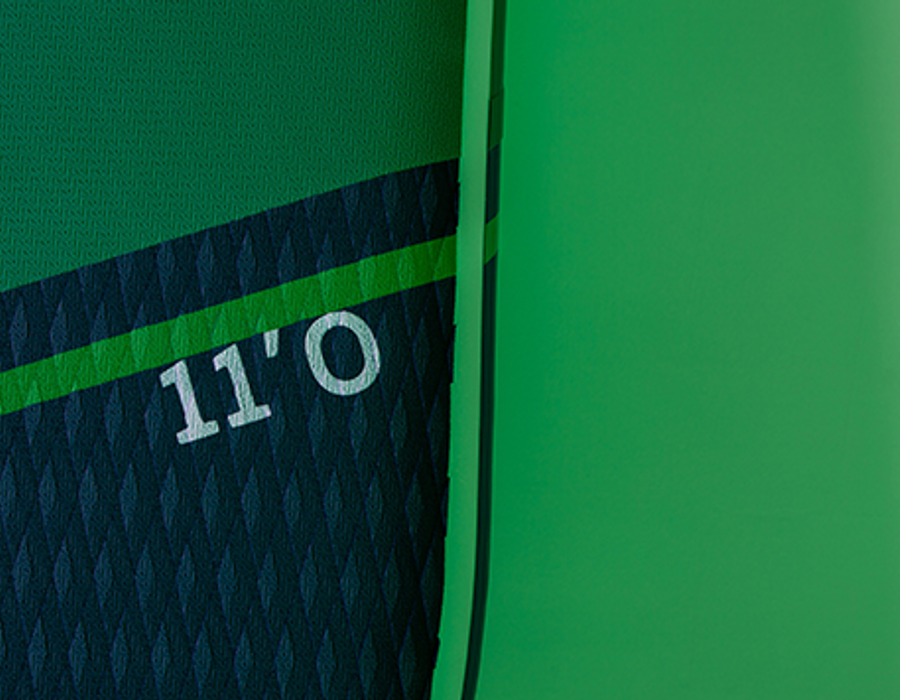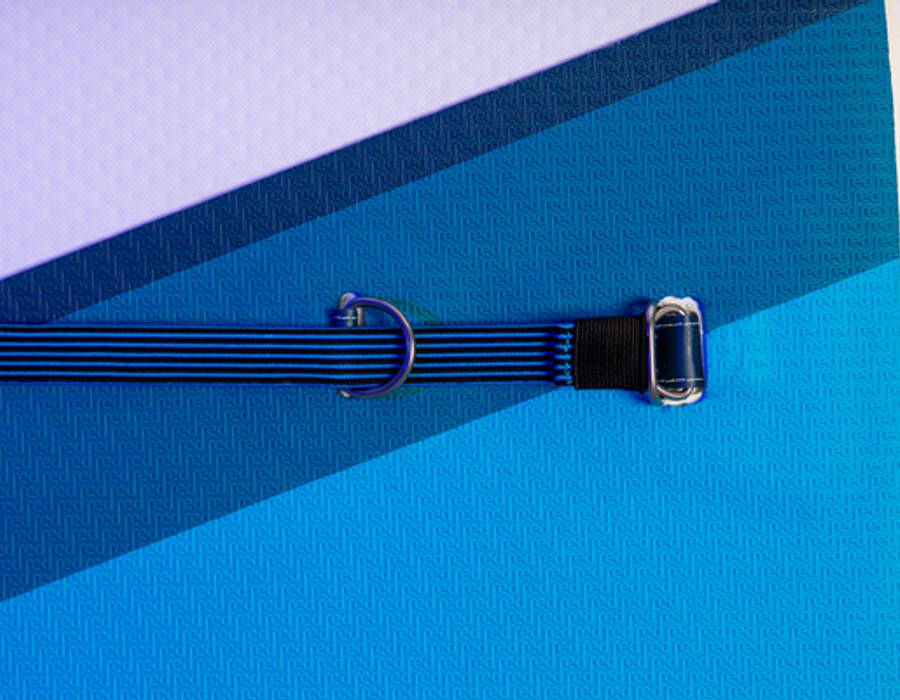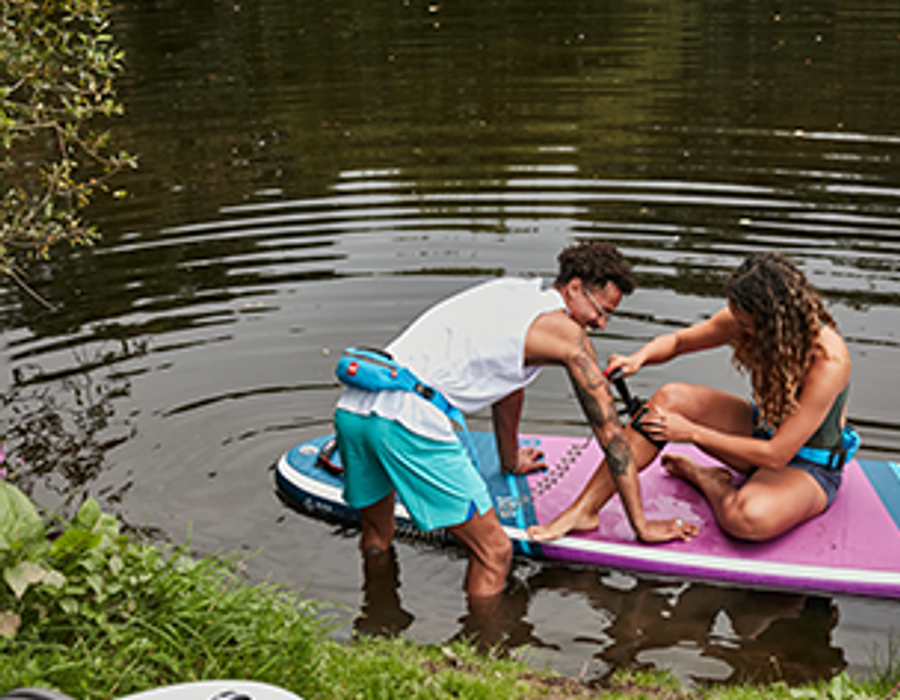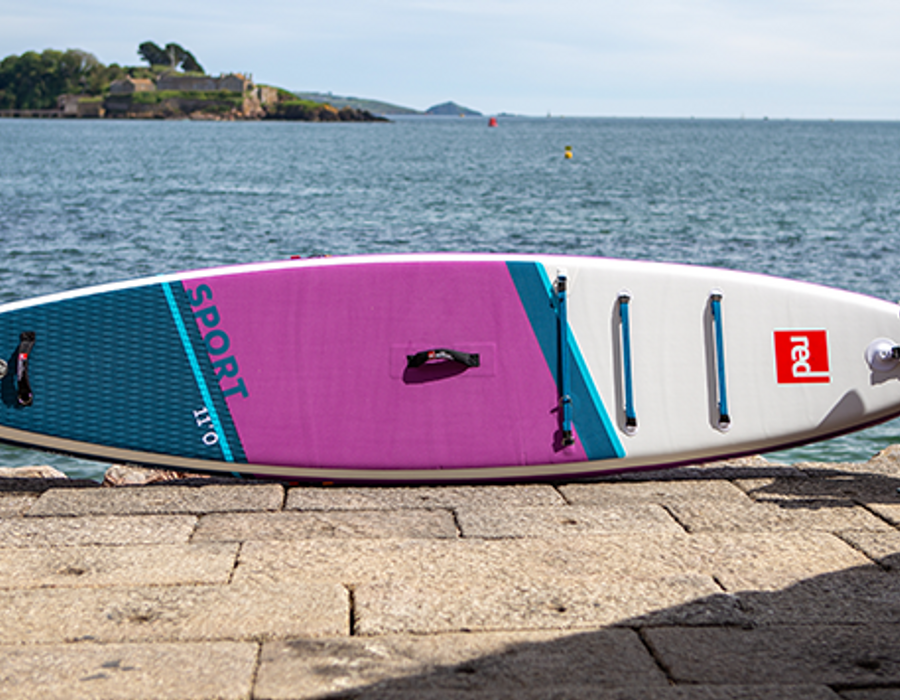 SIZE MATTERS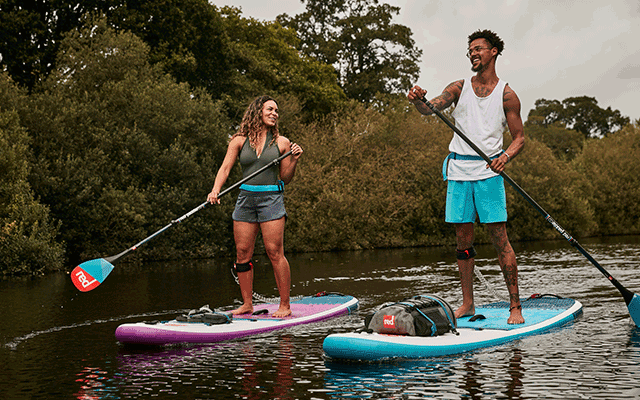 SIZE MATTERS
Ok, so we have the best material but that's like having the best ingredients for a chocolate cake. You still need to know how to make the best cake…The dimensions of the board are vital to how it feels on the water.
That's length, width, and thickness – all of these dimensions are crucial to selecting the right board for you.
UNDER PRESSURE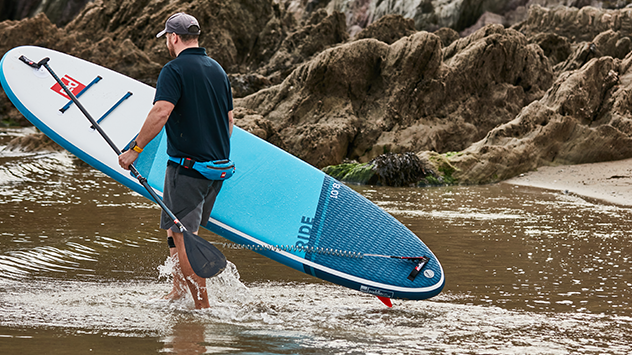 UNDER PRESSURE
To get that truly authentic paddling experience on an inflatable paddle board it needs to be stiff.
This can only be achieved if the board is made using the right materials, you have the right pump to get it up to a high psi and the board is constructed to withstand high pressure.
IT'S MUCH MORE THAN JUST A BOARD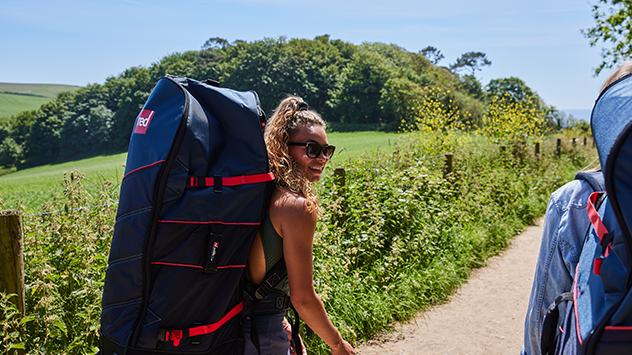 IT'S MUCH MORE THAN JUST A BOARD
Your board is only part of the deal. When you buy a Red you get the highest quality components.
The ATB bag that all our boards come with is built tough. It is designed with you in mind. It is a safe and durable cocoon to store and transport your board in and it has all the features you need to make travelling to and from your paddle spot as easy as possible.
Clever design like the removable backpack system (on the ATB Transporter) provides a lightweight system for when you are hiking into the launch spot, making it easier than ever to go further.