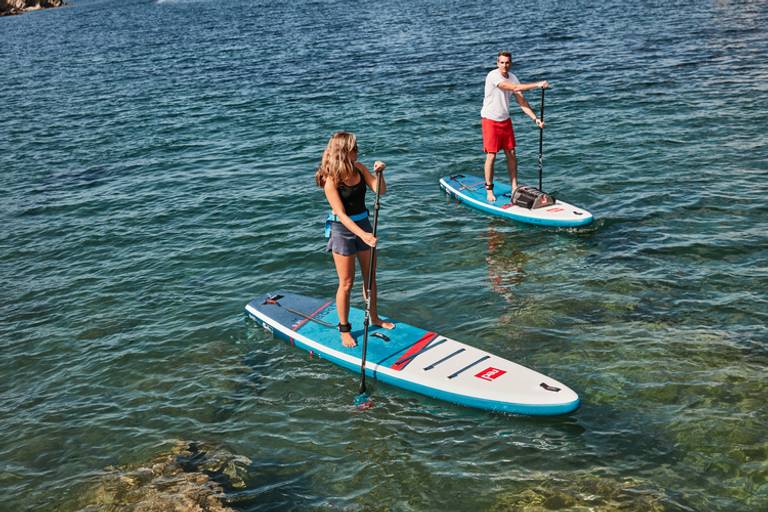 SIZE MATTERS
THE IMPORTANCE OF LENGTH, WIDTH AND THICKNESS
THICKNESS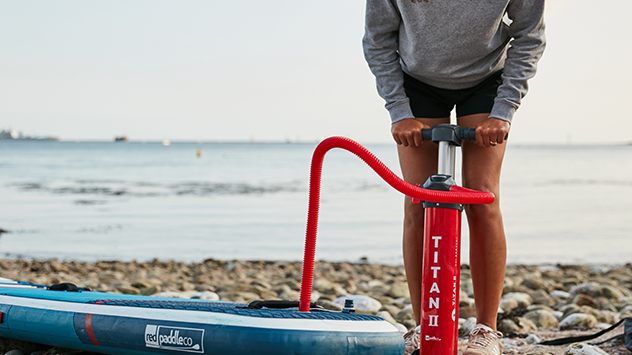 THICKNESS
This is probably the single most important dimension of them all. So many inflatable boards on the market are 6" thick. This is inherently wrong, especially for boards shorter than 12'6" in length.
Riding a 6" board that is less than 12'6" in length does not deliver that no compromise, authentic experience we are so passionate about. Not only will it take far longer to pump up, but you will also feel unstable as your centre of gravity will be higher and wind and chop will push the board around. All this will make you feel more unstable and less confident.
It's a compromise.
However these 6" thick boards don't have the technology to be able to deliver stiffness without that thickness, so they stay with 6" – meaning a poor paddling experience for the rider.
Our MSL material is what allows us to make thinner boards. The reinforced, bidirectional core means it is super stiff (stiffer than a basic 6" thick board) and at 4" or 4.7" thick you feel more connected with the water and therefore you have more control and confidence. This is as vital when you start out paddling as it is when you are a proficient, expert paddler.
LENGTH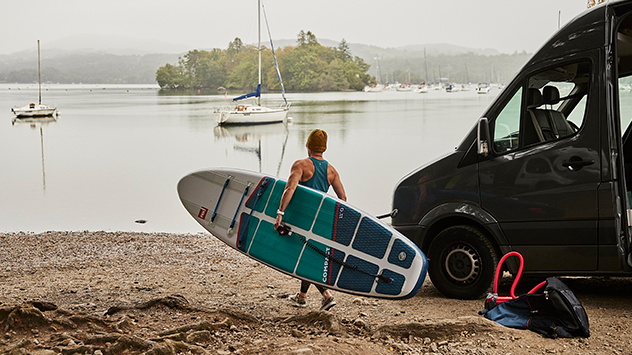 LENGTH
The length of the board essentially dictates what the board is used for. A longer board will go faster and further in a straight line, so race boards and touring boards are always longer for this reason. On balance, a shorter board will more easily turn and be a bit nippier, so these boards are great for surfing and catching waves.
WIDTH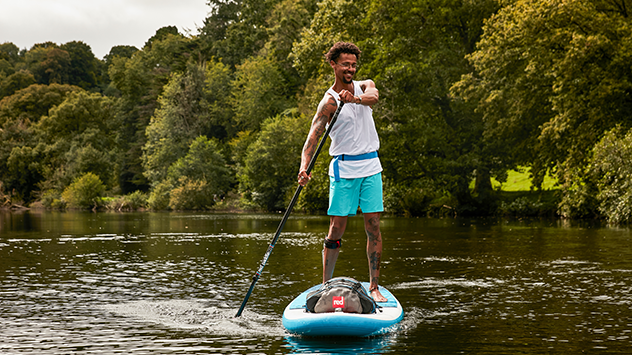 WIDTH
If the length affects how the board can be used, then the width will influence the stability of the board. Our Race boards are super narrow at 27 and 28 inches long, so they cut through the water quickly but are not the most stable boards!
Comparatively all the boards in our Ride range are between 31" and 34" which ensures that they are super stable and great for new paddle boarders.
RIDE RANGE
The Ride range are designed for versatile use and are the best boards for beginners and newcomers to the sport. The wide round nose assists stability, and the lengths mean they are adaptable enough to catch a wave, to throw kids, dogs and gear on the front, and width ensures you can keep up with people on longer boards and not feel sluggish.