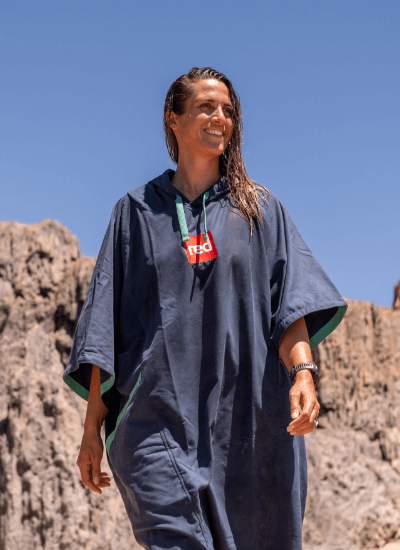 Women's Quick Dry Change Robes
.
Super lightweight, our women's quick dry microfibre changing robe is made from 200gsm suede microfibre that is soft on skin whilst absorbing 4x its weight in water. Helping you change in comfort & ease, the robe helps you dry off in record time.
Dry quicker, change easier and pack lighter with our women's quick dry Microfibre changing robes. Made from high quality 200gsm suede microfibre that does not change when wet, this practical outdoor changing robe is soft on skin, whilst still absorbing 4x its weight in water to ensure that you get dry quickly and efficiently.
The fabric not only dries the user in record time, but also dries itself fast to avoid those heavy wet towel moments. Enabling you to change in comfort and ease, this innovative microfibre changing robe also benefits from a stylish cut, warm drawstring hood, and stash pockets for keeping valuables safe and secure.