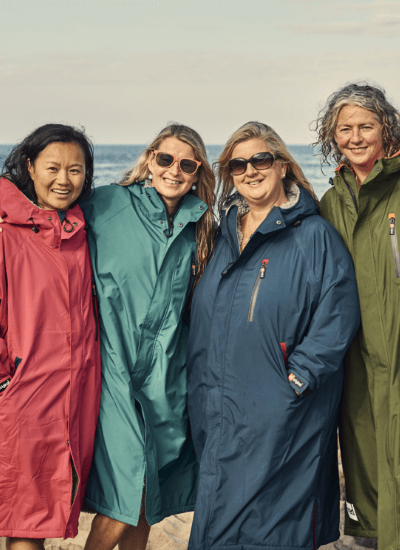 Women's Changing
.
Our versatile range of women's outdoor changing robes & towels are designed with adventure in mind. Dry off quickly with a lightweight microfibre towel, and stay warm, dry and cosy with one of our high performance outdoor changing robes.
Say goodbye to awkward outdoor changing situations with a Red Original outdoor changing robe or towel. Designed with practicality at the forefront, our diverse range of women's outdoor changing robes are designed for outdoor adventures, allowing you to change quickly, easily and comfortably, whilst helping you dry off and stay warm in the process.
Choose from the super soft fleece lined Women's Pro Evo Waterproof Changing Robe in long or short sleeve, perfect for staying cosy in cold and wet weather, or our towel changing robe that's ideal for throwing on at the beach or by the swimming pool. Our super lightweight microfibre towels are practical and easy to throw into a bag alongside the rest of your kit, but will absorb just as much water as a regular towel.