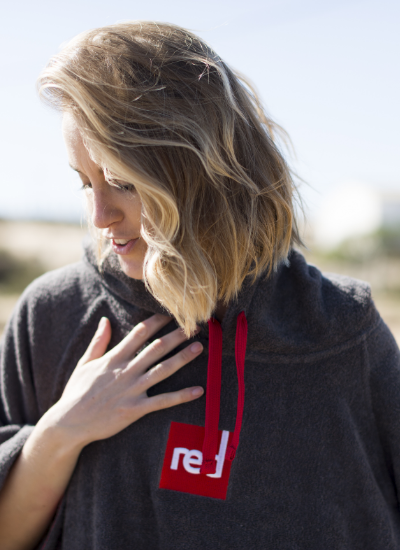 Women's Towelling Change Robes
.
A must-have for any water sports enthusiasts, the Red Original women's towel changing robe is made from 430gsm premium 100% cotton & features deep pockets for keeping your hands warm. The towelling robe is also lightweight & easy to carry.
Stay warm and cosy whilst making outdoor changing a breeze with our high perfromance towel changing robe.Made from 430gsm premium 100% cotton, this luxury towel changing robe is gentle on skin, even when wet and features a stylish design that protects your modesty whilst looking great at the same time.
A draw cord hood helps you warm up quicker whilst deep pockets ensure you can keep your hands warm and tasty when warming up after a session on the water. Unlike other towel changing robes, Red's outdoor changing robe is super lightweight and folds down easily, making it easy to transport and take with you on adventures, as well as ensuring it is practical to store at home.