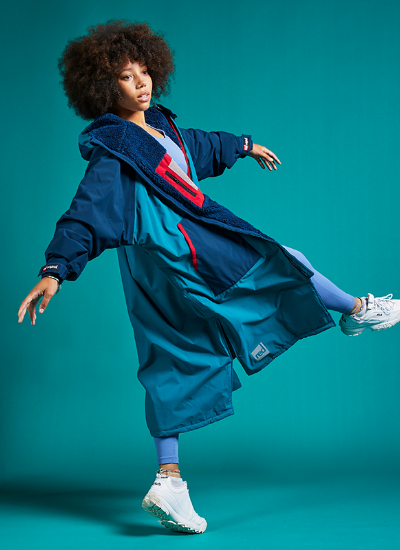 Limited Edition Women's Recovered Pro Change Robe EVO
.
Featuring the cosy construction you know and love, our new women's changing robes utilise surplus fabric. Available in three colour-pop combinations.
Created by innovators and loved by adventurers, our women's changing robes are continually breaking the boundaries of what you expect from your outdoor gear. The latest in the popular range of Pro Change Robes is the Recovered edition, expertly constructed from surplus fabric to keep you warm and the planet happy.
These waterproof changing robes for women are made without compromising on the technical features you need to keep going despite the conditions. An easily adjustable hood and 100% waterproof outer shell mean that sustainability has never felt (or looked) so good. Simply throw on after paddleboarding, cold water swimming or when walking in the outdoors and enjoy the quality you know and love from Red in a vibrant and planet-first design.