Red Paddle Co ambassador, renowned SUP coach and instructor trainer Sam Ross has produced this great series of videos on how to get started with SUP – from absolute basics all the way up to advanced techniques and turns. For more from Sam, check out his website via: www.sam-ross.co.uk
Set Up and Launching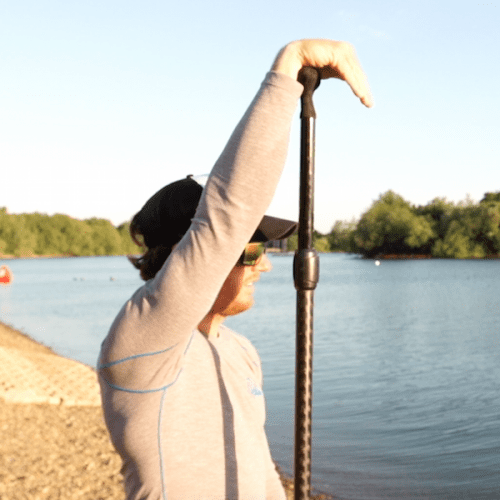 Set Up and Launching
When learning how to paddleboard it's important to familiarise yourself with your SUP equipment before you hit the water. This video guides beginners through all the key features of their board and paddle, including how to set them up correctly.
Sam then demonstrates safe launching and one of the rudimentary paddleboard techniques – 'prone' paddling. This might be used when launching or landing, as well as for self-rescue if you get into difficulty...
Knee Paddling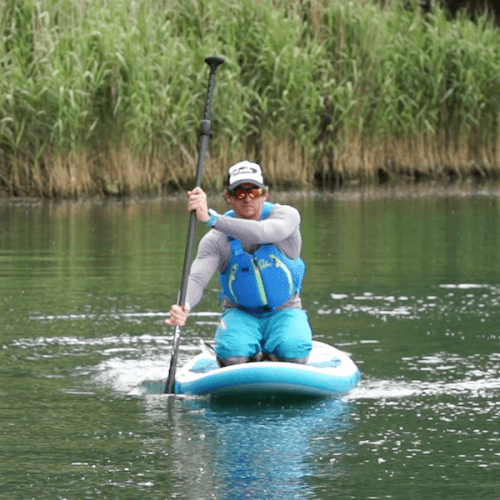 Knee Paddling
Safely launched, the next paddleboard technique to master is paddling on your knees. This video guides you through your first kneeling paddle strokes, introducing the basics of paddle technique and how to turn your board.
Once you're comfortable with knee paddling and have control of the paddleboard, you can progress to standing...
Basic Paddling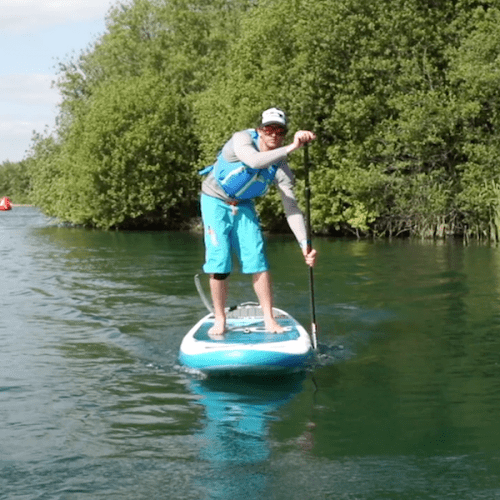 Basic Paddling
Having mastered the basics of paddling on your knees, you're ready to stand up and find your balance. This video covers the basic SUP techniques that form the foundation of everything to come.
Sam guides you through the essential stand-up paddleboard techniques to ensure you have a fun and safe time on the water.
Step Back Turn
Step Back Turn
One of the more advanced SUP techniques, the step-back turn is a great way of turning around quickly. In this video Sam demonstrates the key elements of this manoeuvre, also known as a 'pivot turn'.
Before initiating the step-back turn, ensure the paddle is on your leash foot side. Your non-leash foot moves to the middle of the board and you step back with your leash foot. To turn, take wide strokes – the more you weight the back foot, the sharper the turn…
Paddling Using Your Core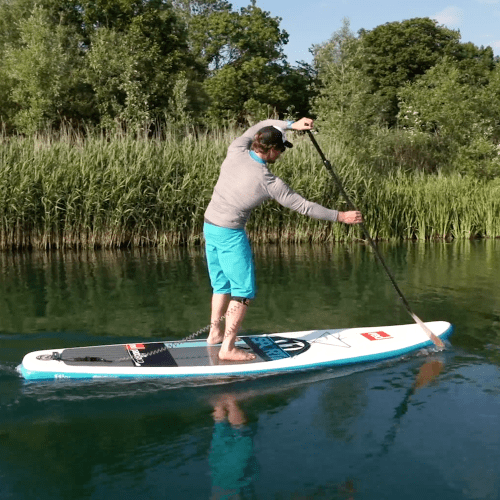 Paddling Using Your Core
Building on the essentials of paddleboard technique, this video looks at improving efficiency and power in the stroke. Sam explains how using your core muscles will help you paddle for longer at higher speeds and more efficiently.
To use your core effectively you need to rotate your hips and turn your shoulders as you set up for the catch. As you reach forward, let your hips and shoulders turn away from the stroke. With the blade in the water, you deliver power from the core as you straighten up...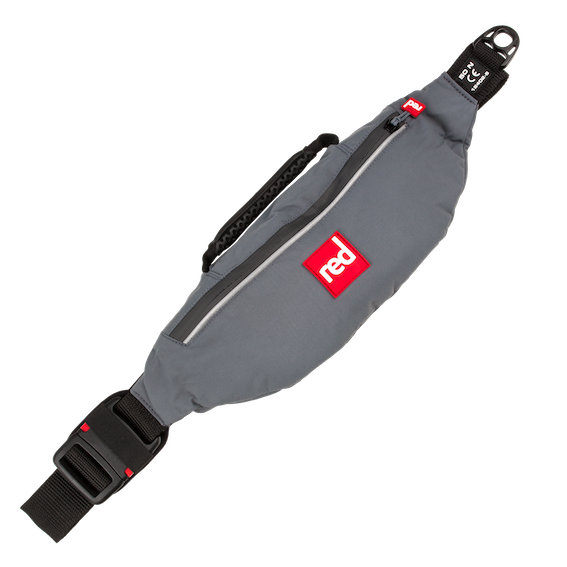 Stay safe while on the water with our Personal Floatation Device!
Premium waterproof fabric
Large water-resistant storage pocket
Reflective visibility strip
5 Year Guarantee
Lightweight, Packable & Waterproof!
Pack down storage pocket
Breathable fabric
YKK Zips
Adjustable Hem
Visor in Hood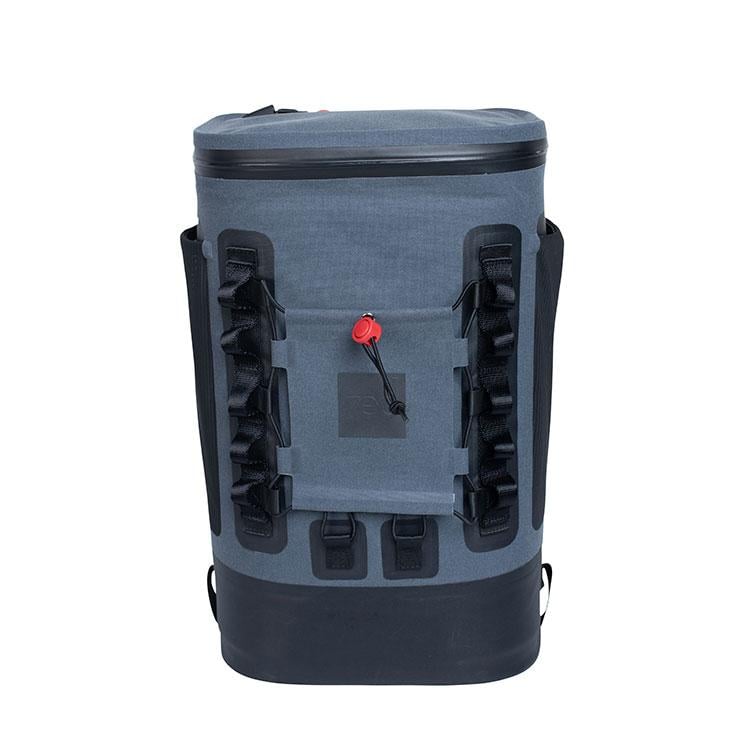 Made From Recycled Plastic Bottles - Completely Watertight, Airtight and Leakproof.
Waterproof and Leakproof T-Bar Zip
Airflow Shoulder Straps
Made from Eco-conscious TPU
Drinks Bottle Holders
Food Grade BPA Liner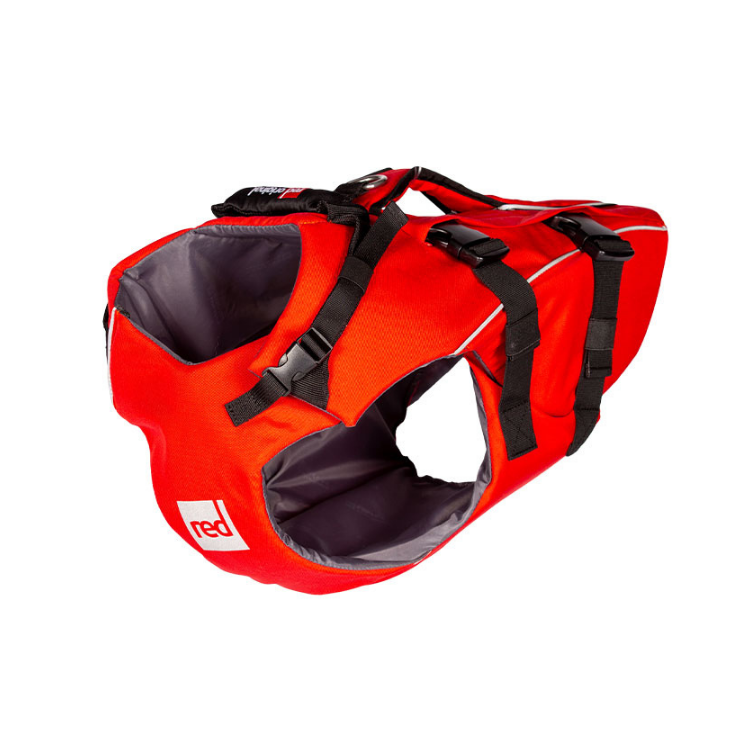 Keep your dog safe in and around the water
Cordura waterproof fabric
Chest Buoyancy
4 Grab handles
Reflective visibility detailing
Metal lead attachment
Adjustable straps