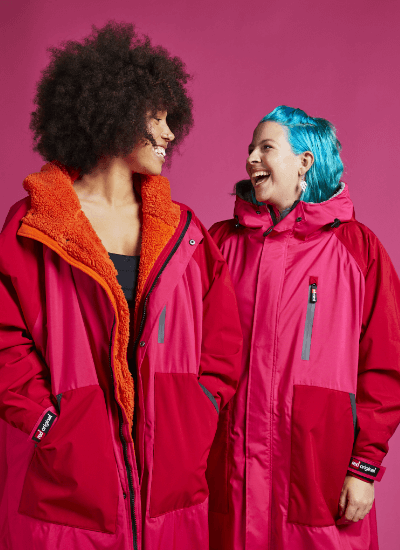 The Limited Edition Recovered Collection
.
Introducing the limited edition Recovered Pro Change Robe EVO, a changing robe that oozes style and substance. Combining the high-performance quality and cutting-edge design of our most popular changing robe with super surplus fabric, this changing robe can overcome anything you throw at it.
There's no denying that the Red Original Pro Change Robe EVO is one of our greatest innovations, but we're always striving to be even better. That's why our latest limited edition collection offers a changing robe which combines all of the best features of our much-loved design with eye-catching combinations of surplus fabric.
The Recovered Collection Pro Change Robe EVO stands out on the shore and keeps you cosy and comfortable when the elements throw a challenge your way. This changing robe is finished with our technologically advanced 8k/3k PFC-free waterproof fabric for excellent water runoff and a handy adjustable hood to keep your face tucked away.