Return to blog
Reggie The Cockapoo's 2020 Christmas Gift List
Christmas
Dogs
Posted by Ross Montandon
For this year' doggy gift guide, we've teamed up with Suzanne and Reggie the Cockapoo of instagram fame. These two certainly know how to have good time outdoors and also what every dog should have to keep them safe and cosy whilst out and about this Christmas. Thankfully Suzanne is going to share with us some of her top gifts for adventurous dogs.
As you know Santa will be coming soon. After the way this year has been I think that everyone needs spoiling this Christmas including your pets, so I'm sharing with you some of my favourite must-have gifts to get your furry friends this Christmas and what's even better is that we have been given discount codes for each of them.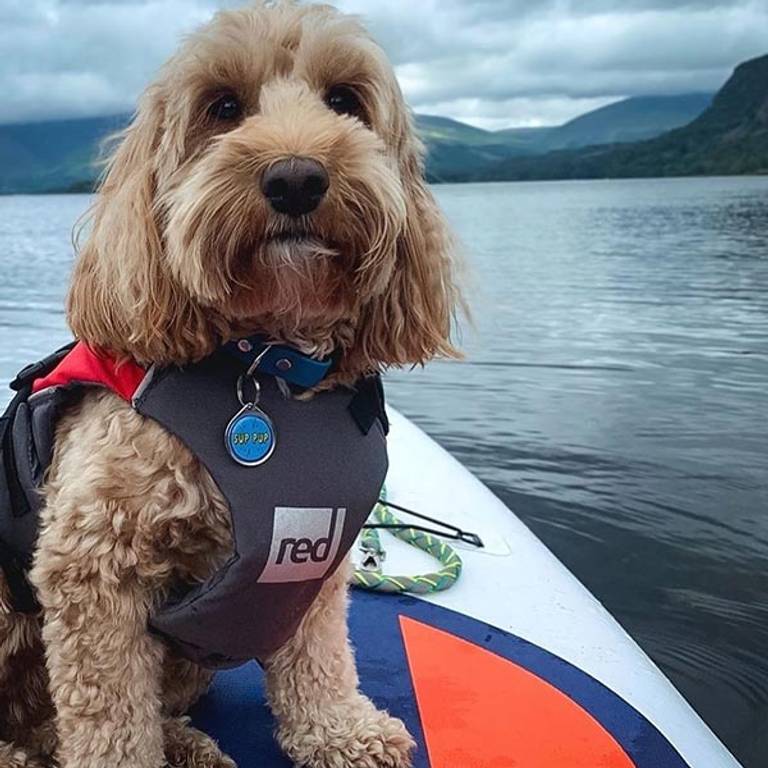 The Tractive Tracker - For Cats & Dogs
This little device is awesome and I would 100% recommend for all cats and dogs to own one of these. The Tractive Tracker allows you to locate your pet anywhere in the world.
Reggie gets a little over-excited when he sees a squirrel and tends to run off after them. Within seconds I can easily track him with the Tracker, with its precise Live location mode.
Not only is it a tracker, it also has many other features; You can set a virtual fence, has long-lasting battery life, activity monitoring and a heat map. You can also compete against other Tractive users on the local and global leader boards. But best of all the trackers are waterproof, which means it can be worn when out on our paddle board.
Red Original Dog Buoyancy Aid
A life-saver (literally!) For a while, I was trying to find a dog buoyancy aid that was the perfect fit for Reggie. We head out on our paddle board a lot so I wanted something that he would feel comfortable in.
This is is the only buoyancy aid that Reggie has lay down and fallen asleep in because of its wide-leg fit. It has no Velcro and is designed not to pinch, so his hair doesn't get stuck like other buoyancy aids. It also doesn't make his fur Matt, which is a bonus for cockapoos as their fur tangles easily.
It's quick and easy to adjust and comes in a range of different styles and colours. I've had this buoyancy aid for Reggie for over a year now & I am still impressed by the quality as it still looks like new, especially after the amount it gets used.
Trespaws
Reggie has a wardrobe full of these coats. With so many styles to choose from the Trespaws dog coats from Trespass are my favourite.
I've finally found a size of coat that he is comfortable in. All their coats are very stylish too. My Favourite so far has been the "Boomer fleece". Only because he looks adorable and I always get compliments of how cute he looks in it.
Trespaws have many different accessories such as bowls, harnesses, leads and more. Most of their coats are wind and waterproof and are perfect for all outdoor adventure doggos.
This is another essential to own, with its wrap-around design it helps to dry Reggie quicker than a towel.
Dog Drying Robe - For Cats & Dogs
The Material absorbs liquid for fast drying so its perfect for after our paddle boarding trips or to throw on him straight after a bath. Reggie's ears take the longest to dry so with the added pull up hood its perfect for quick drying.
An added bonus, it's really easy to clean. This has to be one of Reggie's most used items as I can't even go on a short walk without Reggie getting filthy dirty.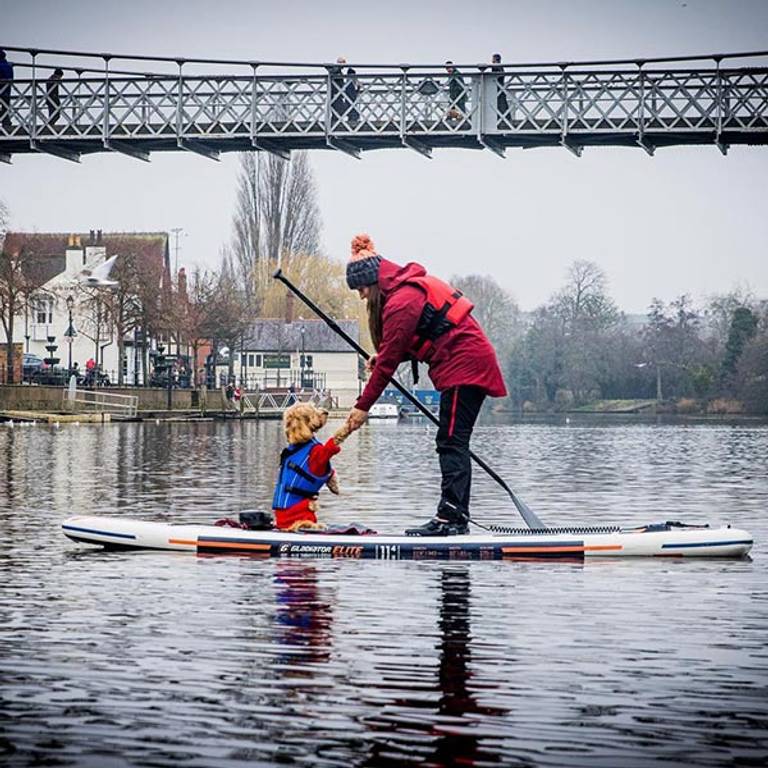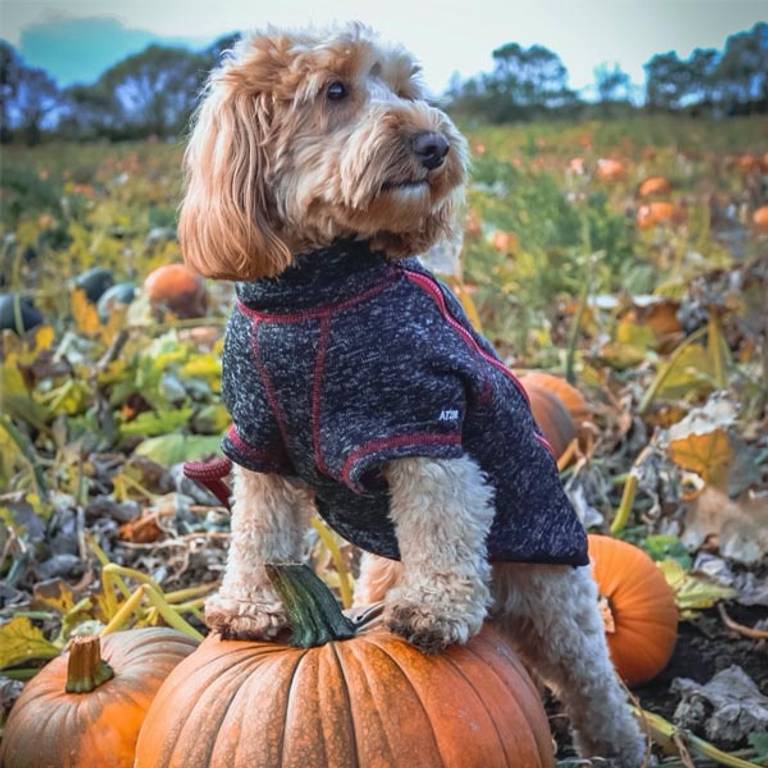 Travfurler Pet Travel Cup
Another "must-have" again from Travfurler. This is the perfect stocking filler. I take this cup out on all hikes and SUP trips.
It's Lightweight, Durable and easy to carry. It has a slow-release system which helps to avoid spills and waste, meaning you save water. It's also BPA plastic-free.
It comes with a small carabiner so it's great to attach to our board. A few weeks ago I forgot to clip it on and it fell in the water, but have now found out that it has the extra feature that it floats on water. This cup is also the perfect size, not too big and not too small so the right size to pop into a bag or clip onto the back of your backpack.
Cody's Comforts - RSPO All Natural Dry Wash Shampoo
A reasonably priced allergen-free natural RSPO Dry Wash Shampoo which Cleans, conditions and softens fur. This shampoo is an essential and is suitable for all breeds
This dry shampoo foam has saved me from having to bath Reggie all of the time. It is perfect for in-between grooms or once we have been out on walks in the park
Reggie tends to get muddy really easily, especially at the moment now the weather has changed. Reggie is short in size so he gets dirty legs after most walks and takes ages to get clean again. He is also the king of mud and is constantly splashing around in some form of puddle. I usually have to throw him straight in the bath when I get home. The shampoo smells of Baby powder. I always get people saying how nice and clean Reggie smells.