Return to blog
The Ultimate Winter Hiking Kit List
Hiking
Posted by Ross Montandon
Hiking in winter is one of the most rewarding activities. The sweeping landscapes, the battle with the changeable weather, that glowing satisfaction of achy legs, and, at the end of it all, a dinner well earned. This time of year, it's possible to walk through all four seasons in one day, so preparing yourself with the right hiking equipment is essential. As the old saying goes there's no such thing as bad weather, just bad clothing!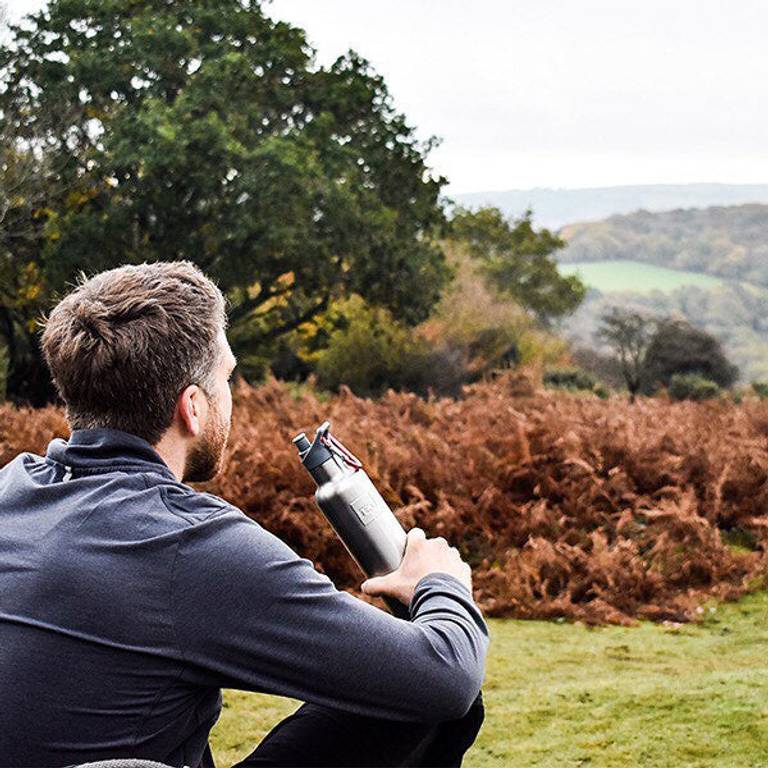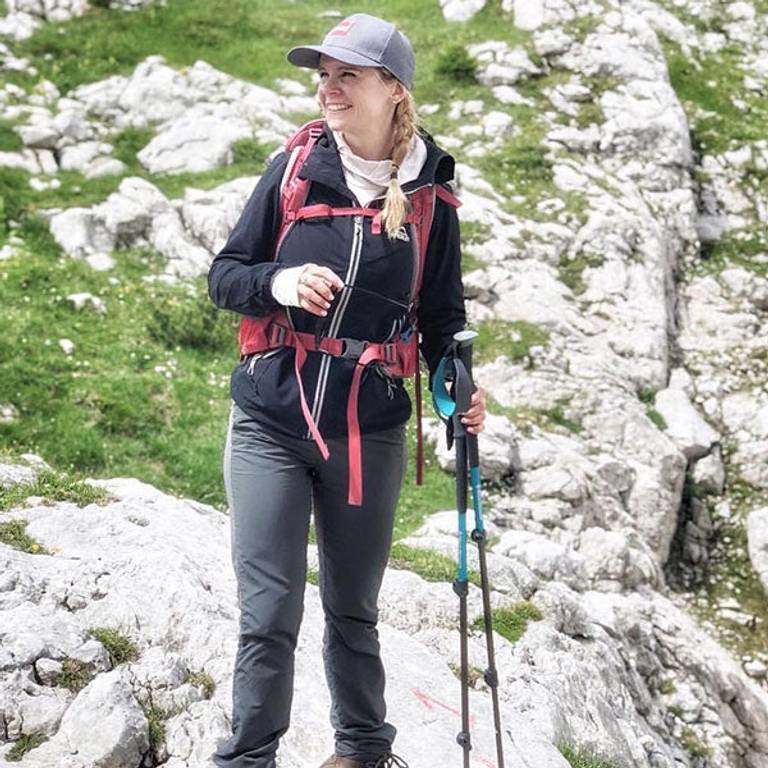 Clothing
Winter hiking provides a real challenge when it comes to clothing. You'll get hot and sweaty during the climbs but chill through to the bone during the lunch stop, which is why you will find yourself pretty much constantly stripping clothes off or layering them up. Our advice for this is to dress in layers rather than relying on a single thick layer over a base, as this will provide you with more options for regulating your temperature. We're going to quickly cover what you should think about when it comes to each layer, tarting with the layer closest to the skin and working outwards.
Why you need moisture-wicking fabric
The base layer sites closest to the skin and its job is to ensure comfort while assisting with the regulation of body temperature. We advise selecting a shirt that contains moisture-wicking or dri-release fibres, as these fibres draw the sweat from the body during exercise, as opposed to soaking into the fabric which is the case with cotton shirts. Clothing options such as the Red Original performance T-shirt are perfect for this, as the beauty of the technology used to make them is it keeps you cool whilst you're working hard and warm when you're not. This means you won't cool down during your lunch stop or while you're enjoying that view you've been working hard for.
Top Layers & Waterproof Clothing
Once you're all sorted with the base layers, it's now on to the mid and outer layers. On really chilly days your mid-layer will help trap in the warmth. A few options - such as down gilets or the Red Original performance top layer - go a long way to keeping your core temperature up but are easy to remove if you find yourself getting a touch too warm. The final layer you need to consider is the outer shell, which usually comes in the form of a waterproof jacket and a pair of water proof trousers. These can be real lifesavers on those wet and wild days, but you always need to consider whether you're allowing enough room to wear layers underneath whilst not have lots of excess fabric flapping around.
Top Features Of A Waterproof Active Jacket
Heavy-duty lightweight raincoats like our waterproof active jackets are the perfect outer-layer, as they protect against wind and rain without contributing needless bulk. These jackets have also been designed to take up as little room as possible so that when the sun is shining and the wind is calm, you can take it off and stow it away without any problems.
Other useful features of the Red Original waterproof active jacket include:
- Pack down hood
- Large zip pockets
- 4 way stretch for optimum movement in the upper body
- Reflective strips on the low light days.
Essential Hiking Equipment
What's in the backpack?
Aside from the clothing, it's essential to a few key items for those 'just in case' moments. It goes without saying that plenty of food and drink is a bit of a no brainer and in the winter months when your body is working hard to stay warm, you will definitely want all the extra calories you can get your hands on. Figuring out what to take can turn into a bit of an art form as unlike summer hiking trips where you can perch on a rock with a nice view for your lunch, stopping for a nice lunch in winter can leave you pretty chilly. This is why you should make it easy for yourself to snack while on the move and having a hot drink to hand is always a good idea. If you're hiking as part of a group and can't collectively decide on what hot drink to take, try taking just hot water and a few sachets of hot chocolate or coffee powder. After all, you don't want a disgruntled team when out on a blustery hillside.
Essential Extras
Like any sport, you devise your own methods, hacks, short cuts and tricks. Learning what to take and what not to take requires a lot of trial and error, but the weather and experience levels of those you're going out with are both good places to start when deciding what to carry. We've added a brief breakdown below of what extra equipment is well worth having on the hill over the winter.
Head Torch
It may sound a little odd but when it starts to get dark at 15:30, it's definitely better to have one.
Gloves & Hat
We strongly advise investing in hats and gloves with some kind of water and windproof, as your usual cotton options won't last that long in the wind and wet.
Map
With so many of us downloading some very nifty online mapping apps. It's essential you have a back up. If you're using a mapping app on your mobile, make sure that your selected region is covered and your map will still work without phone signal. Even then, bringing a laminated map or printing one out on waterproof paper is a highly recommneded.
Spare Food and Clothing
So long as you have the space, you might as well bring them along. After all, it's better to have it and not need it than need it and not have it.
First Aid Kit
An absolute must for any outdoor adventure, we suggest creating your owen custom First Aid Kit using a small waterproof bag like the Red Original waterproof pouch. Bumps, and scrapes are all part of the adventure and sometimes it's worth having a few first aid essentials to prevent infection.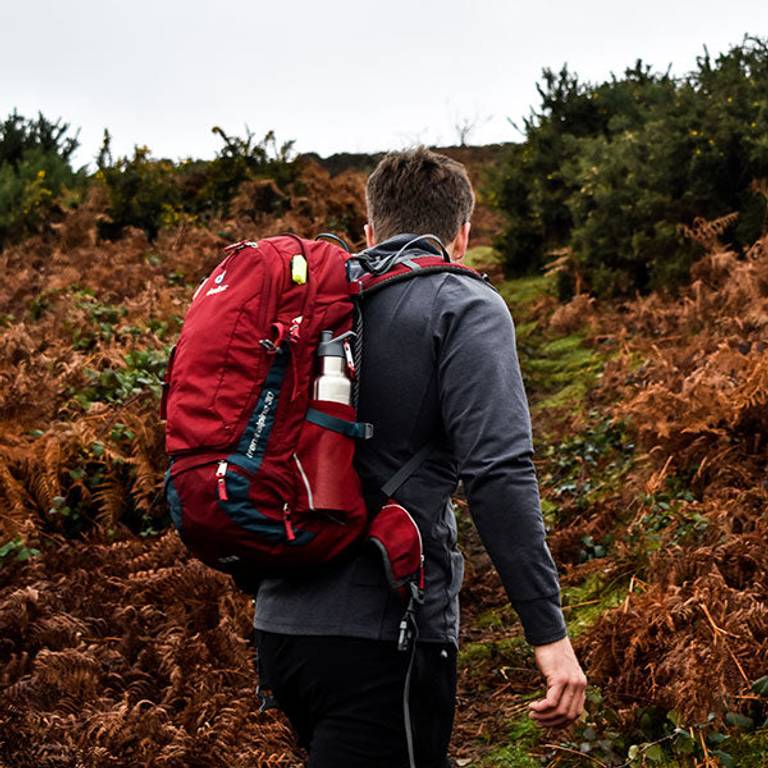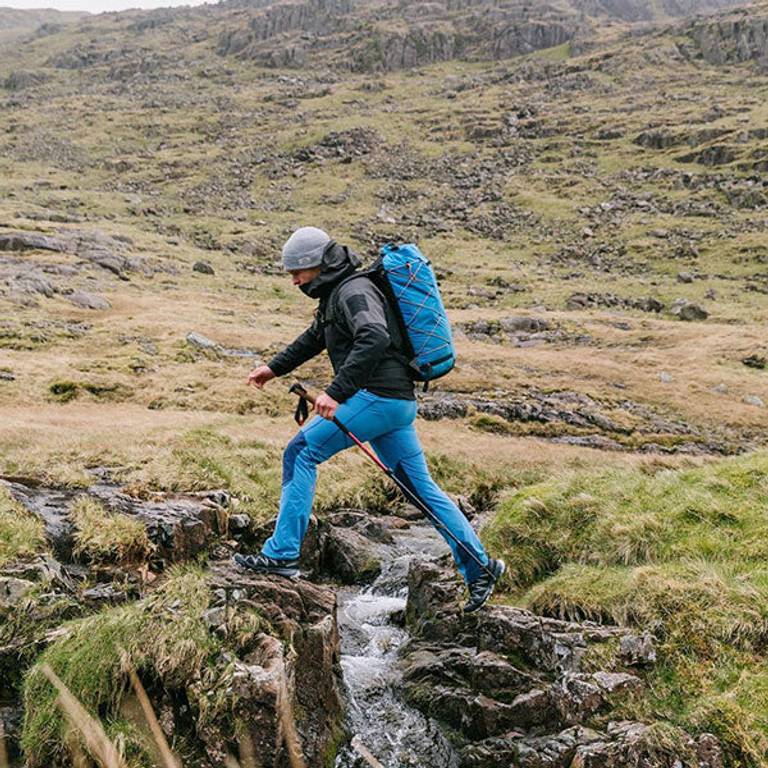 Emergency Group Shelter
When they first arrived on the scene they were big and bulky and took up most of your backpack, but nowadays group shelters come in a range of sizes, are lightweight, and pack up into a compact size. They can be super handy if you need to keep the group warm or perhaps administer some first aid, or simply have lunch on a windy moorland spot.
Plan for emergencies
It should go without saying, especially in the winter, that having a back up plan is a must. It's also good form to let people know where you're going, what you're doing, and even when you're planning on heading back. To ensure you cover all the bases, you may even want to consider leaving a note on your dashboard with a contact number just in case.
What3words
What3words is a website that has broken the World down into a grid based system and makes it possible for you to be found or find an exact location down to a 3m squared grid. Each grid is made up of 3 words making this a superb tool for the emergency services, if your map reading skills are not up to scratch. Simply download the app and off you go or check out the website for more information.
Relay UK
Sometimes we have enough phone signal for a text but it's not strong enough for a phone call. Relay UK allows you to contact the emergency services via sms text. All you have to do is register your phone online.
Wherever You Walk this Winter
It's like any outdoor sport when venturing outdoors we're in a constantly changing environment so plan accordingly check the weather and have a backup plan if you need to cut your day out short. Walking in the winter seasons can be the most rewarding times to be out, enjoying the wild weather and landscape has a certain beauty to it. So wrap up, pack up a lunchbox and head out to see what you can find!