Return to blog
A Beginner's Guide To Your First Triathlon
Biking
Swimming
Posted by Luke Green
Triathlons are a rapidly growing sport, with more and more participants of all ages having a crack at the testing triple. With so many events now available, access into the sport has never been easier. So whether you're a keen road cyclist, an open water swimmer, or perhaps you just fancy a new challenge, you might want to consider giving triathlons a try.
We've joined forces with Red Original fan, Ben Price, a triathlete and elite duathlete, who has provided his beginners guide to your first triathlon!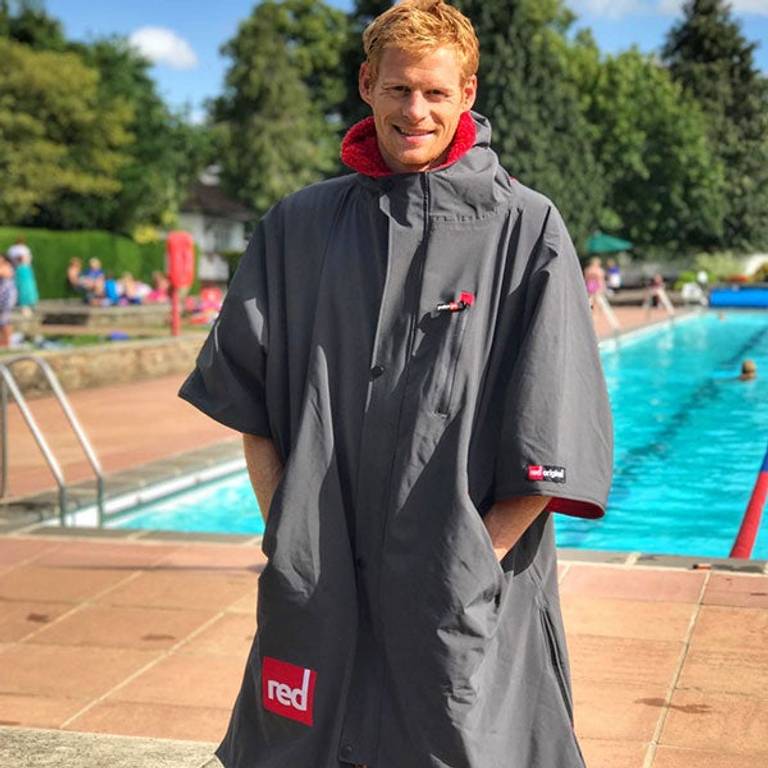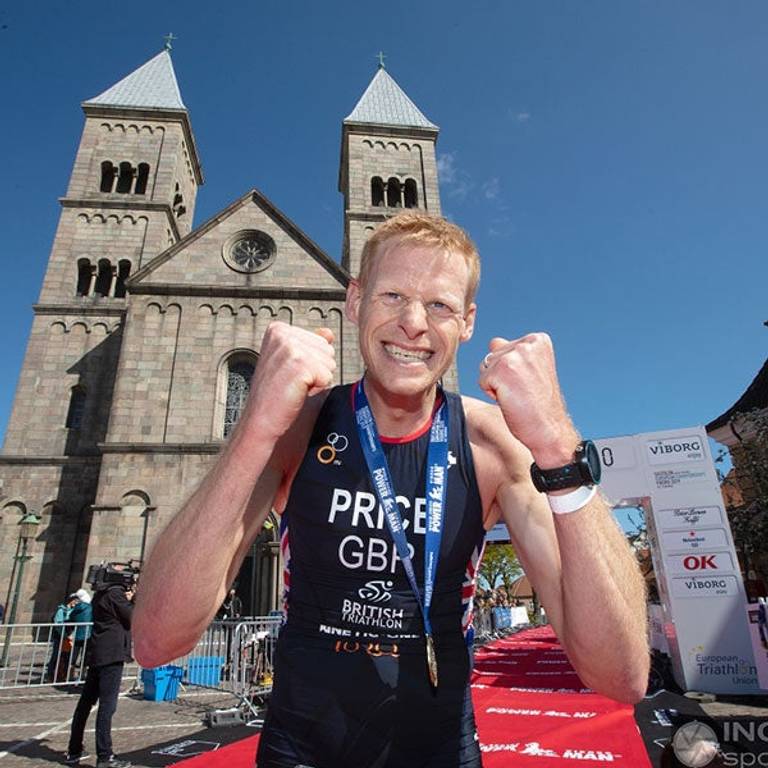 I've lost count of how many events I've done but I can still remember the nervous excitement before my very first triathlon all those years ago. Even now, there are always nerves before a race, but the first one is special as it is a step into the unknown. The following advice may prove to be helpful for anyone trying it for the first time.
Finding your Triathlon
If you're yet to find a triathlon suitable for you and you're on the fence. My primary advice is just to give it a go, Triathlons come in many shapes and sizes from the fun and family orientated to the elite. You can find a list of all events on the British Triathlon Website which is a great place to start. If you fancy something a bit more adventurous then check out the Always Aim High adventure triathlon series.
Equipment
Amongst the obvious bike, wetsuit and running shoes. A few add ons won't go a miss especially if you're racing in varied weather conditions. Staying hydrated and well fed throughout the weekend is an art from in itself before and after your race. Having a supplies on hand as race days can be long with plenty of hanging around. Consider a Cool Bag and insulated drinks bottle to set up base camp to keep you and your support team fuelled and content.
The waiting game can be bit of a long one with racing, the nerves and adrenaline certainly kick in quickly. But whatever you do don't get cold! My go to is the Red Original Pro Change Robe, perfect for throwing on over all of your gear quickly. The comforting features such as the moisture wicking fur liner, waterproof outer shell and stretch panels ensure you will stay warm and snug whilst getting changed or hanging around.
Top Tips
1. Everyone else is nervous too! Rest assured, you will not be the only one that will be experiencing butterflies, apprehension or even fear! Even after years of racing, I am still incredibly nervous on the start line and worried about what lies ahead. Embrace the nerves: they are natural and are a sure sign that you are outside your comfort and having a crack at life!
2. In open water events, unless you're a very strong swimmer, hang back from the front at the start! The opening moments of an open water swim are chaos: flailing arms and legs with the stronger swimmers ploughing through the melee on the fastest line, whether you're in the way or not! So make sure you hang back, let the stronger swimmers fight it out, and enjoy swimming at your own comfortably hard pace. If you are a strong swimmer, get stuck in and expect some argie-bargie!
3. Check, double-check and triple-check transition before the start. At the end of the first run you will be tired and what seemed like a very clear and obvious transition area will become a confusing maze in your exhaustion! Rehearse the entrance and exit for T1 and T2 plenty of times before the race. It is a good idea to have a distinguishing feature next to your bike like a fluorescent towel so there is no mistaking your position on the rack.
4. Make sure you know the run and cycle routes! Like the transition area, what can appear to be a simple route is not always obvious in the middle of a race when you've got your head down and you're working hard! Although there will be marshals and signs, it is your responsibility to know the route.
5. Practice your transitions. The neighbours might think you're a little odd but who cares?! It's important to practise getting the wetsuit off as quickly as possible (Vaseline over the ankles can help it slide off) and jumping on the bike with your tri-shoes clipped in and held horizontal with elastic bands to save time.
6. Embrace a high heart rate when you first get on the bike. Don't panic if your heart rate is crazy high as you leave. It will settle down. If it doesn't then back off a little to a hard but controlled pace
7. Eat early on the bike. If you are racing for over an hour, it's worth having a gel and a sports drink early on the bike to get some sugar into the system for later on. Eating on the bike is much easier than eating on the run. If you are pushing hard, it is very difficult to consume solids so gels and sports drinks are good.
8. Following on from the previous point, make sure you have tested the nutrition that you are using on race day during a few rides before the race. There is nothing worse than your body disagreeing with a gel or something similar in the middle of a race!
9. Spin the legs a little before entering T2. In the last minute or so on the bike leg, it's a good idea to change down a gear or two to get the legs spinning. This will wake the legs up for some running.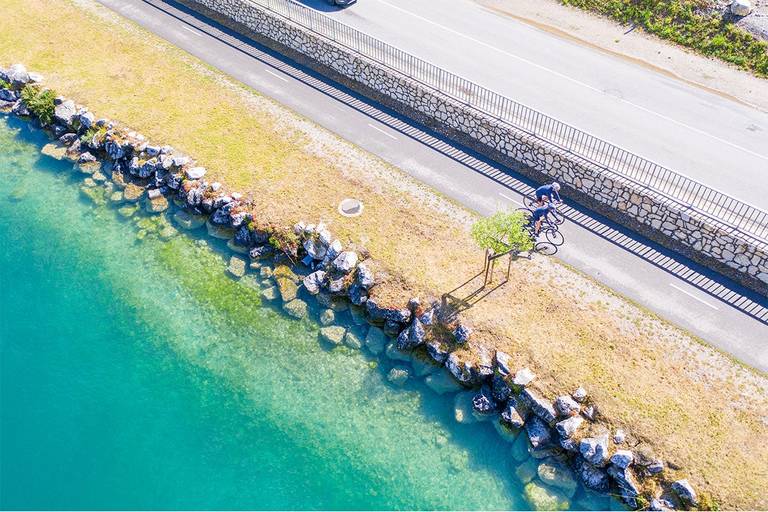 10. Have a gel ready in T2. This is a good contingency in case you don't feel too good running off the bike. Even if your glycogen stores are OK, a little bit of something sweet on the lips can trick the body into thinking that it's feeling good! If you think you need it, pick it up on the way out of T2 and have a mouthful or two.
11. You will be disqualified for littering. A good tactic is to stuff any used gel pouches/wrapper under the leg of your tri-suit/cycling shorts. It gets a bit sticky but it's a quick and easy place to put them.
12. Back yourself! The human body is capable of incredible feats. It is the mind that defeats us before our bodies give out. With a bit of self-belief and mental toughness, you will achieve something very special!
13. Finally……….. ENJOY IT! Remember to embrace the experience whether it's the racing, camaraderie, finish-line relief or sense of achievement.
Share Your Adventure!
If you're hitting your first triathlon this summer or perhaps a first-time open water swimming event we want to hear about it! Tag your photos @redoriginalaccessories and don't forget to check out the triathlon accessories and clothing section on the Red Original website.