Return to blog
5 Totally Unbiased Reasons To Upgrade To A Red Paddle Board This Spring/Summer
Posted by Luke Green
The popularity of paddle boarding has erupted over the past few years, with many of us rushing to grab a board to unlock some freedom following the lockdown of 2020. Whether you impulsively picked up a starter SUP that's now seen better days or are ready to explore further afield with a board you can really trust, there's a whole world of equipment ready to shake up your experience on the water as the summer approaches.
Red Paddle Co boards stand head and shoulders above the rest if you're looking for an upgrade, with user experience and board technology at the heart of what we do. But, if these features don't speak for themselves, here are five totally unbiased reasons to upgrade to a Red Paddle Co paddleboard this year.
Stay standing for longer
If you've been SUP-ping for a couple of years, you'll probably be thinking of yourself as pretty proficient by now. Standing up all of the time might still be a bit of a dream, though, and that's probably down to your board.
Red boards are built differently. We've spent the last 15 years fine-tuning our technology so that you'll feel stable and grounded on every adventure. Our entire range including your famous Ride All-round Range is made from exclusive and highly durable MSL that can withstand higher pressures, offering a more stable platform which will help you stay standing for longer.
Guarantees for peace of mind
Offering unrivalled opportunities for exploration, your next paddle board will always be a worthy investment, but it's always good to know that you can count on it when you need it most. Red boards come with the reassurance of a 5-year warranty, with help on hand from a dedicated, South Devon-based support team. This means you can get a bit more adventurous in the comfort that you're covered if something goes wrong.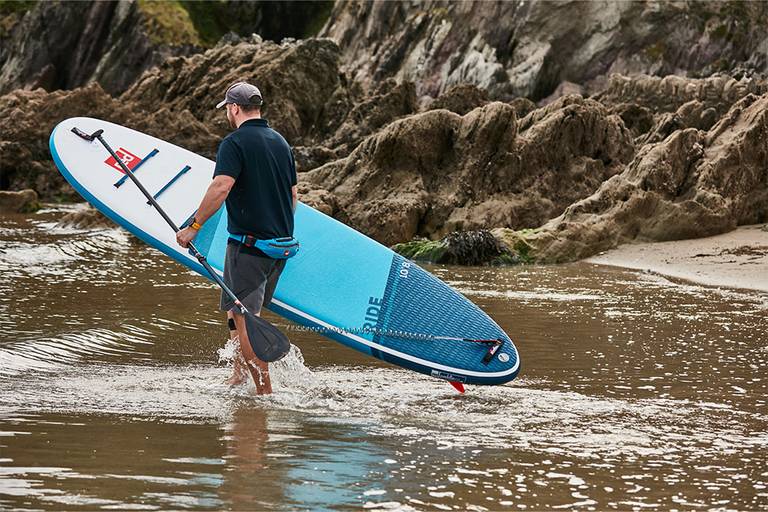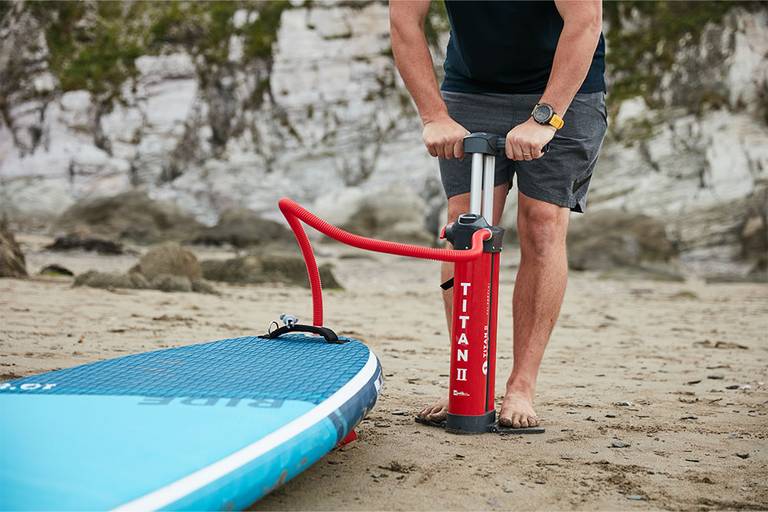 Travel faster
Now you're comfortable getting around on your current board, seeking an upgrade provides opportunities to take this experience to the next level. If you're one of the thrill seekers among us, a new board could help you SUP even faster, providing levels of adrenaline you thought you could only dream of.
The stability offered by Red's performance-based construction will help you to glide with ease no matter which board you go for, but if you're looking for real speed, Red's Sport Range is the perfect upgrade.
Discover new places
Whether you prefer exploring the lake or the ocean, the real joy of paddle boarding is the ability to explore cool new places. If you've ticked off all of the best spots in your local area and are planning a trip a little further afield, upgrading your board could be what really elevates your experience.
If space is an issue, A board from the Compact Range provides ultimate portability without compromising on quality. A Red exclusive, the Compact board easily stows away and sits comfortably on your back for easy transportation to wherever you've got planned next.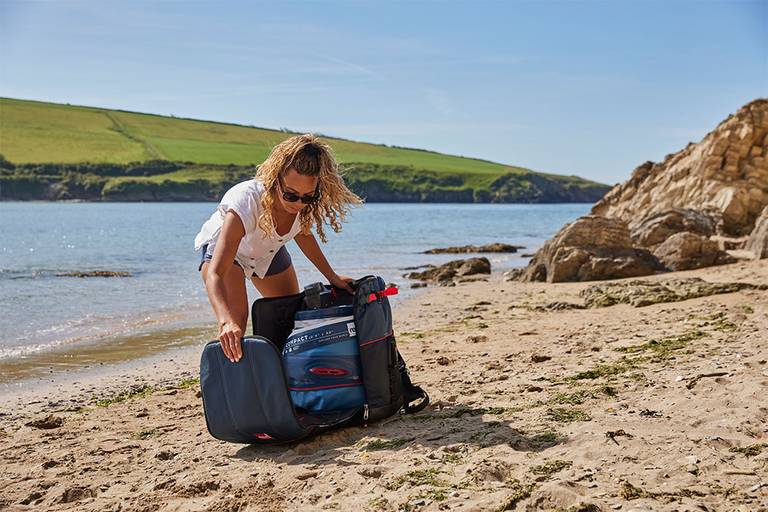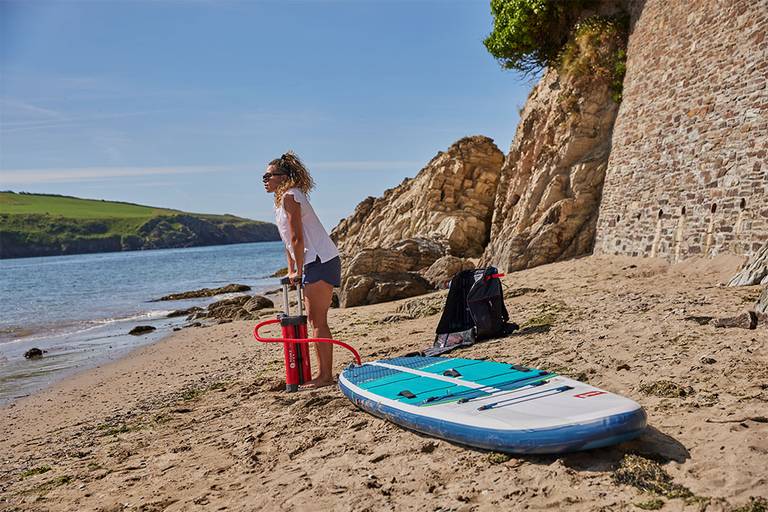 Try before you buy
We're always happy to prove that our Red paddle boards are the ultimate next step and understand that your first SUP will always have a special place in your heart. Red's try before you buy retailers allow you to see for yourself how one of our boards could shake up your hobby in the best of ways, so you don't have to worry that you've made the wrong choice.
Expert and friendly staff can help you work out what it is you really want from your new board, and demo a SUP that suits this before you take it away.
If you've been considering upgrading your paddle board, these are just some of the reasons why a Red SUP should be your choice. Get in touch with the team today for more information about the boards that could suit you.