Return to blog
What To Wear Paddleboarding In Winter 2022
Posted by Luke Green
Paddleboarding is a fantastic way to beat cabin fever and stay fit during the winter. A brilliant excuse to get some fresh air whilst enjoying some spectacular scenery, another benefit of winter SUPing is that the waterways are a lot quieter than during the summer season. The big question is, what should you wear? With colder and more unreliable weather, it's important to be prepared. Here's what to wear paddleboarding in winter to ensure you stay warm and safe:
Do I Need To Wear A Wetsuit?
One of the most common questions people ask regarding what to wear paddleboarding in winter is "do I need a wetsuit?". Unless you're planning on getting in the water, for example if you're SUP surfing, then a wetsuit isn't necessary. If you're not getting wet, wetsuits can be really sweaty and uncomfortable to wear, and restrict your movement massively. If you're paddling on calm, flat water conditions then it's much more comfortable to layer up with performance clothing.
Layers, Layers, Layers
Layers are the key when it comes to choosing winter SUP clothing. This will ensure you have the right level of clothing to keep you warm and dry, whilst being able to remove layers so that you don't overheat. We'd recommend the following layers:
Base Layer
If you're not sure what to wear paddleboarding in winter, always start with a base layer that you can add layers on top of. The Red Original Performance T-Shirt is a lightweight choice of base layer that's made using Dri-Release™ technology to stop sweat from clinging to fibres, ensuring you stay fresh and comfortable.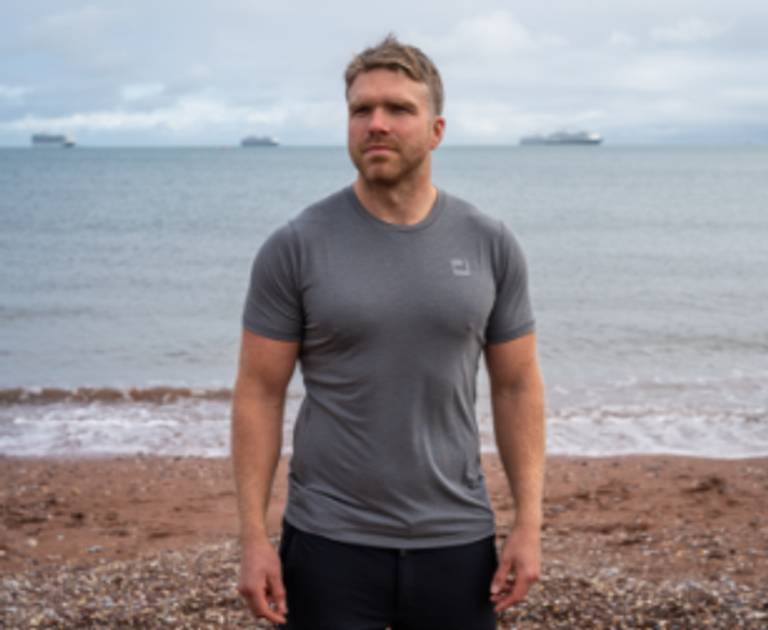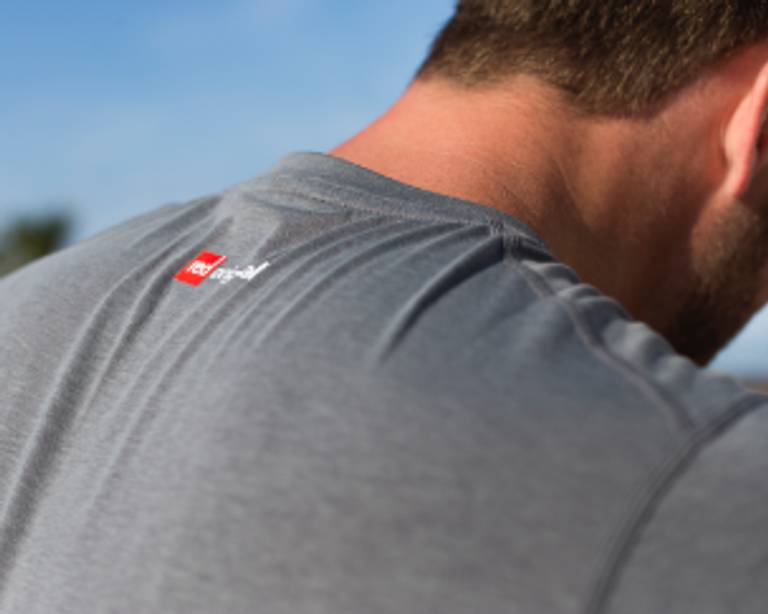 Top Layer
Next, add our Performance Long Sleeve Top as an over-layer. One of the main reasons the performance top is so well-suited to paddleboarding in winter is that the moisture-wicking fabric allows plenty of freedom of movement when paddling, whilst keeping you warm. A long neck zip and thumb holes provide extra warmth.
Waterproof Jacket
Unfortunately rain is a staple of winter weather (particularly in the UK!). So, in case of rain it's always important to wear or bring a waterproof jacket. The Red Original Active Jacket is both breathable and waterproof and can be packed down into the attached storage pocket and packed compactly in a SUP deck bag or backpack, if you don't want to wear it. The 5k waterproof rating ensures you stay dry alongside a YKK zip and adjustable hem. A reflective trim also helps you to stay visible in low light conditions.
Leggings/Waterproof Trousers
A regular pair of neoprene paddleboarding leggings will be perfectly sufficient as a base layer for your bottom half. Neoprene will provide you with some level of waterproofing, however for extra warmth and protection from the elements, you may also want to wear a pair of waterproof trousers on top. If you find neoprene too restrictive, wearing a regular pair of active leggings with waterproof trousers works just as well.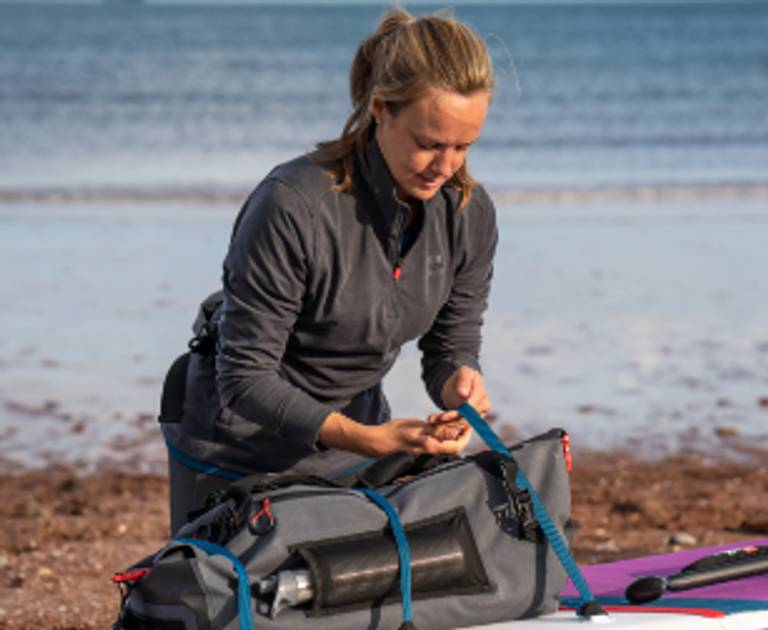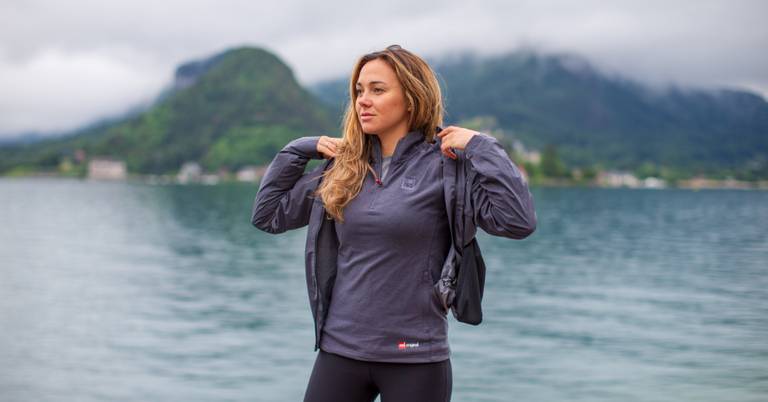 What About Hats & Gloves?
When it's extra cold outside, it's definitely smart to wear a woolly hat as well! The Red Original Roam Beanie features a super soft fleece inner lining and is made from 100% recycled polyester. If you just want a little extra thermal insulation without wearing a full beanie, the Merino Headband is perfect for keeping ears protected from wind chill whilst on the water.
When choosing gloves, it's important that they provide plenty of flexibility and grip. A high performance pair of neoprene gloves should provide this. However, wool mittens can be a comfortable alternative that don't restrict your movement at all.
Do I Need Shoes?
Another really important part of what to wear paddleboarding in winter is footwear. Paddle boards are designed to be worn barefoot, however in cold weather it's definitely a good idea to wear a pair of neoprene boots. This will keep the chill off your toes as well as protecting your feet from any cold splashes from the water.
Alternatively you could wear a pair of hybrid water shoes with a waterproof or neoprene sock to provide the best traction and warmth.
Keeping Warm Post-Paddle
It's crucial to keep yourself warm and dry when you come off the water. That's why a waterproof changing robe is an essential part of what to wear paddle boarding in winter. The Pro Change Robe features a super-soft moisture wicking fleece lining, with toggled hood and wind baffle. The outer shell is 100% waterproof, keeping you dry in all weathers, and the spacious design makes it easy to change out of your paddling gear. Don't forget to pack a hot drink in an insulated bottle to enjoy after your paddle.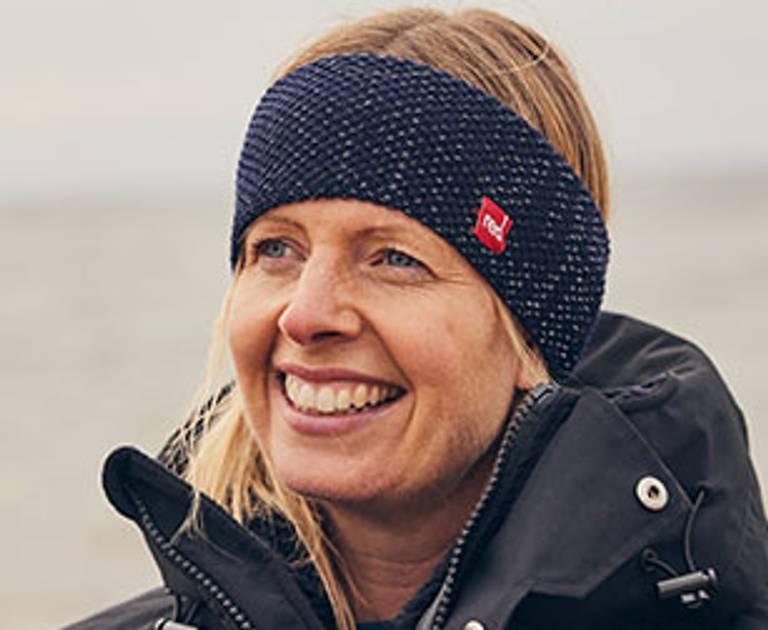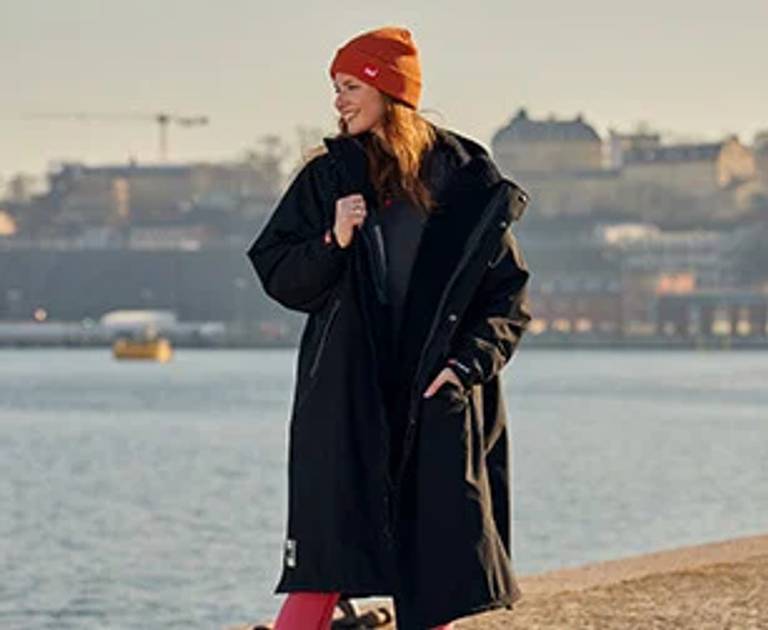 Staying Safe
Having the right SUP safety equipment is essential all year-round, however particularly during the winter months when conditions can be more challenging. You should always wear a SUP Leash, no matter where you're paddling and regardless of your experience level. In addition to this, as a minimum safety requirement we'd recommend wearing an Airbelt Personal Flotation Device (PFD). However, if you're paddling on a river or on choppy seas, you should wear a buoyancy aid. You should also bring your phone with you in a Waterproof Dry Pouch in case you need to call for help.
In addition to wearing the right safety kit, remember to:
Check the weather conditions before you head out. Don't paddle in high winds, storms or heavy rainfall

Check the tide times carefully if paddling in the ocean

Plan your route carefully

Pay attention to sunrise/sunset times

Tell someone where you're going and when you expect to be back
For more guidance on what to wear paddleboarding in winter, or general safety advice, please don't hesitate to get in touch with the team at Red.