Return to blog
What To Wear Paddleboarding In Summer 2023
Posted by Alex Clasper
Summer is when paddleboarding season really hots up. You've had all of Spring to hone your skills and carry out any overdue maintenance on your Red Paddle Co board, with warmer temperatures and longer days providing the perfect opportunity to get out there and properly explore. However, knowing what to wear paddleboarding in summer can be challenging. You won't need clothing that is as warm and provisions for rain can hopefully be tucked away, but it's still important to have the right items in your wardrobe to stay protected from the sun and the water. Here are our top tips on what to wear paddleboarding in Summer 2023.
Swimsuit Or Shorts
When deciding what to wear paddleboarding in summer, make sure you start with the basics. In warmer temperatures, a comfortable swimsuit or pair of swimming shorts is probably all that you will need. If you are still worried about getting cold or want a little bit of protection between you and the water to feel more confident and comfortable then you can still wear a thicker layer or pop some shorts and a performance t-shirt on top. A shortie wetsuit is a great compromise in the summer months, providing thermal protection where you need it most.
Aqua Shoes
Aqua shoes are a great addition to any summer paddleboarding wardrobe. Giving you more grip and traction on your board and protecting your feet from any nasties, aqua shoes are perfect if you're spending a whole summer's day in and out of the water and want to pack light. Plus, they're fast drying to keep you comfortable all day long.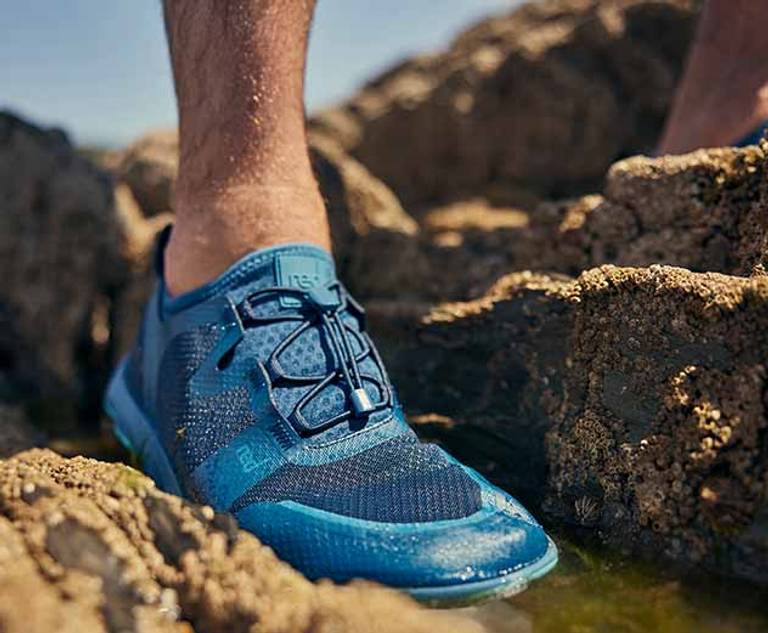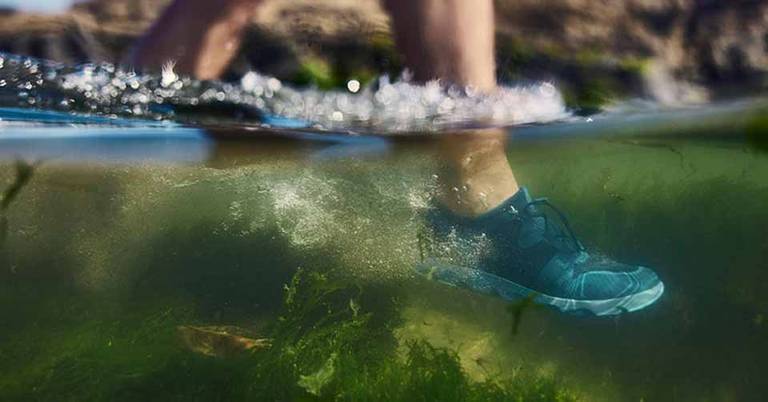 Sunglasses
Make sure that you keep your eyes protected from the sun. UV levels tend to be higher in summer and rays can do some serious damage, but sunglasses will help to protect your eyes. While your sunglasses will probably get splashed here and there, investing in a good pair of polarized sunglasses will reduce glare and help you to see the fantastic views from the water and beyond.
Microfibre Changing Robe
There is no need for a thick changing robe in the summertime, but it's still handy to be able to change and dry off quickly when you're spending the whole day outside or on the beach. When planning what to wear paddleboarding in summer, we recommend a microfibre changing robe. These provide some warmth if it gets a little chilly in the evening but will dry off in no time at all. Red's microfibre changing robes are available in mens, womens and kids styles.
Cap Or Sunhat
A cap or sunhat is a vital addition to any paddleboarding outfit in Summer, stylishly protecting your face from the sun and giving your eyes a break in bright conditions. The highly breathable construction of the Red Paddle Cap will keep your head cool as your paddle towards the horizon and if you do fall in, don't worry, fast-drying performance fabric will have your cap dry in no time. Don't forget your sun cream as well!
Considering all of the above when thinking about what to wear paddleboarding in Summer will help you to stay safe, comfortable and cool. Plus, you'll be sure that you look great and stand out on the water!