Return to blog
Social Distancing? Our Top 7 Outdoor Locations
Outdoor
Posted by Ross Montandon
It's fair to say things are a bit tricky at the moment, and it's hard not to feel cut off from the very things we enjoy - especially when it comes to the outdoors. However social distancing doesn't always mean we have to be stranded in the confines of our own home. Unless of course completely necessary, with a few precautionary measures and acting responsibly we can still enjoy the great outdoors.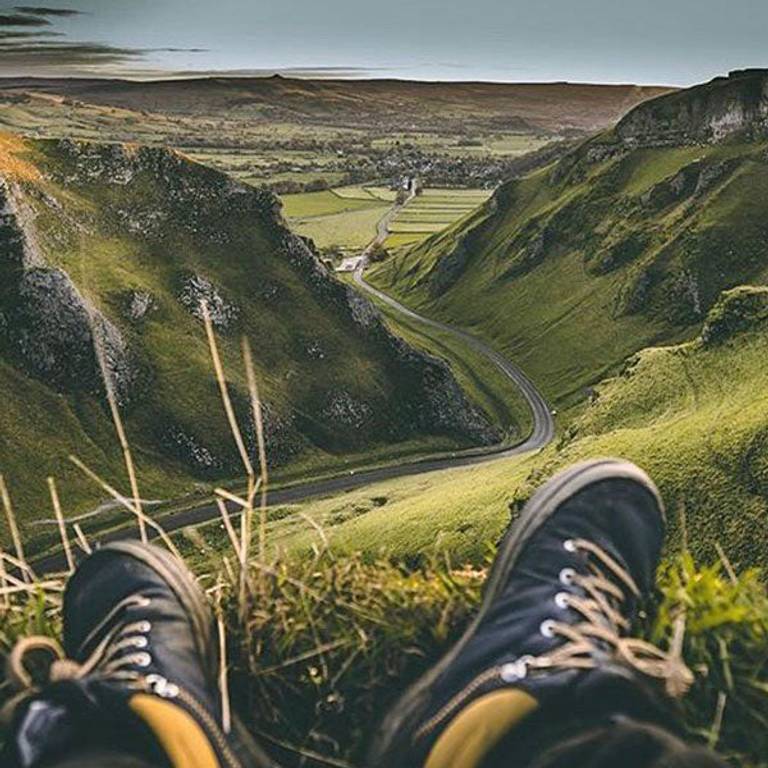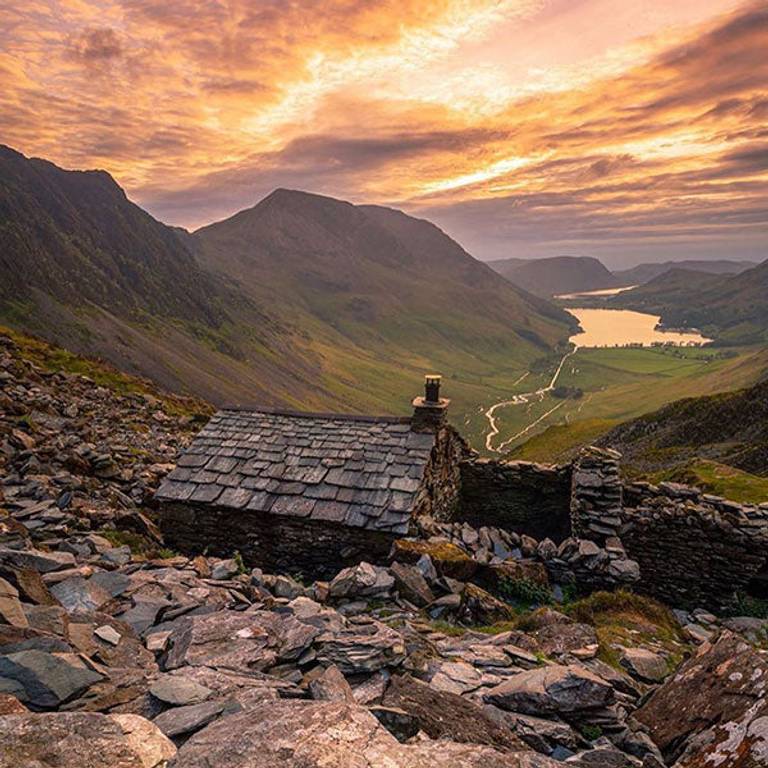 So dust off those walking boots, throw on that waterproof jacket and get out there! We all need that space and time to clear the head; being able to enjoy the changing seasons of spring will provide fresh perspective and a welcome break from the monotony of being indoors. So pocket your hand gel, load up your back pack with a hot drink and a few rations and get out there as we share with you some of our favourite social-distance friendly locations across the UK.
Best for sea air - The South Hams Coast
The South Hams is a popular hotspot during the summer months with visitors from all over the UK. It's miles of coastal paths, thriving seaside communities and of course endless miles of beach offer great potential to lose the crowds. In the months of Spring the South Hams offers a quieter pace of life for those looking to escape and blow away those cobwebs.
For the Red Original team, Bantham is a usual pre-work destination for most of us during the summer months and for the brave and hardy during those wild seasons of winter.
Bantham holds many characteristics as the tide changes and whilst known as a top-notch surfing destination, it's just as familiar with dog walkers during the off season and paddle boarders. If you're looking for a little adventure and manage to pick up the suitable tides. Hopping on and paddling to Aveton Gifford makes a lovely paddle up the Avon estuary.
If you have never tried cold water swimming before, perhaps heading to your local beach for a quick dip will be the perfect pick me up – just check local guidance to check for any potential hazards before taking the plunge.
Best for easy access - The Cotswolds
Somewhere just beyond  Bristol and not too far from the Midlands you may stumble across the Cotswolds. Quaint, tranquil and home to beautiful woodlands, stone bridges and babbling brooks. The Cotswolds is the perfect picnic spot, especially in the spring months. As the valleys slowly bring a new life after the cold and wild winters. The Cotswolds is the perfect picnic spot, and located only a short drive from Bristol, it offers the perfect escape from the media hustle.
To get you started on your stroll of solitude we suggest a nice 5 mile walk which begins in the quiet village Wotton-under-edge and takes you along the Costwold Way you can download a trail guide here.
Best for big climbs- Snowdonia National Park
As the largest national park we of course couldn't leave out the dramatic landscape of Snowdon and it's surrounding area. The   Snowdonia national park brings a new lease of life after the wild winter courtesy of storm Dennis and Ciara. With a range of walks from low land river walks along the Aberglaslyn, to borderline terrifying scrambles along Tryfan. If you need a little nudge in the right direction then check out these 10 Walks in Snowdonia to get you started or if you are looking to tackle Snowdon itself check out this great rout along the Pyg track.
Best variety - Peak District
The Peak District can sometimes get over-looked as it often gets overshadowed by the more crowded Lake District further north. However the Peaks offer a wide range of walking, biking and wild swimming spots for the adventurous. With a wide catchment area spreading from Nottingham all the way to Manchester you can easily lose yourself for a few hours or even days. A few firm favourites include Frogatt Edge, Thorpe Cloud and of course an epic climb up Kinder Scout.
Red Original sponsors The Outdoor Swimming Society's group swims, whilst these brilliant events might be postponed for now, check out their website which is a fantastic hub of information for all things wild swimming including crowd-sourced suggested spots near you and tips to stay safe.
Best for finding your own quiet spot - Exmoor
If you're looking for a lesser trodden path, then Exmoor is for you. As the least visited national park in the UK, it provides a mixture of dramatic coastal walks and epic remote moorland. We recommend Dunkery Beacon as the perfect spot to find some space and escape – right on the moor, it is the perfect wild spot for the hardy and eager.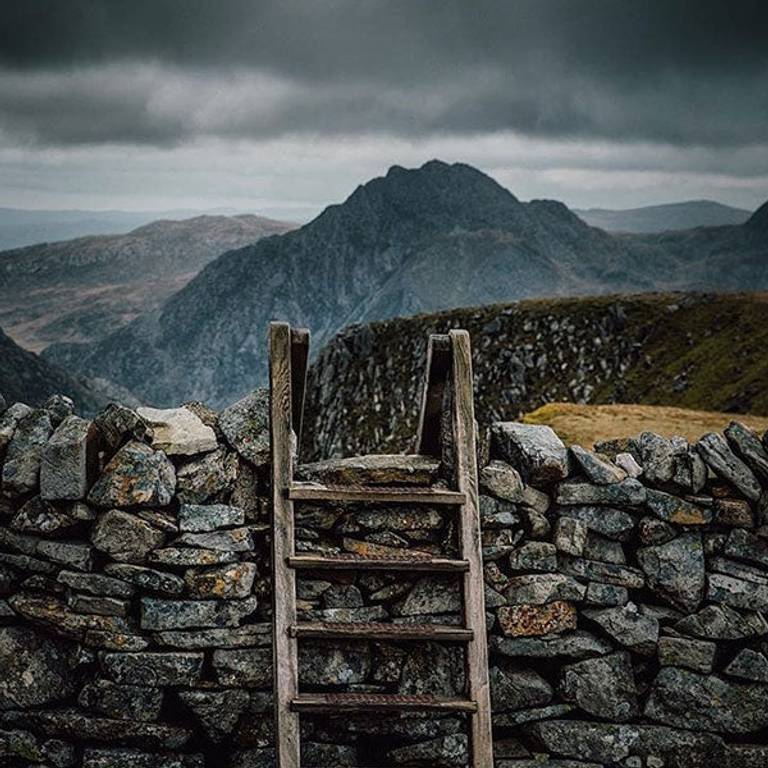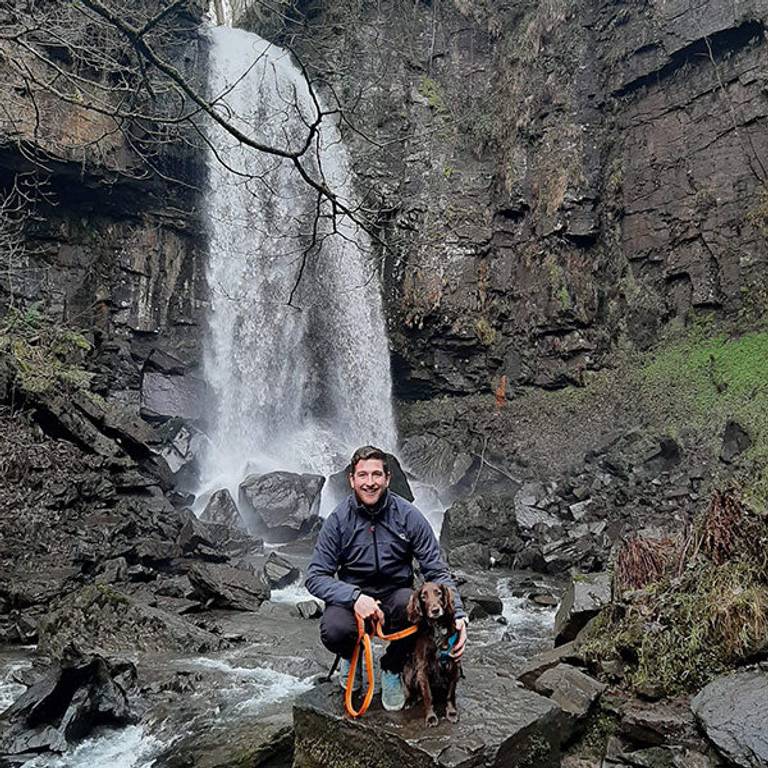 Best sweeping views- Yorkshire Dales
Sweeping dales, miles of dry stone walls and breath taking views. A day spent in the Yorkshire Dales is never wasted. With easy (or more challenging) walking, and cruisy mountain biking for the two wheeled fans. Enjoy the nooks and crannies of Malham Cove and Janet's Foss or take a walk along the Ribble River and enjoy the arrival of Spring or find your own favourite quiet spot in spectacular surroundings.
There is also some fantastic wild swimming to be had on the River Wharfe, try the limestone gorge at Loup Scar.
Best hills and lakes- Lake District
Now of course we had to include the Lake District, a standard day in the Lakes usually concludes with achy legs, a rosy cheeked glow and the satisfaction of a dinner earned. Scafell pike, the Catbells, Helvellyn and Coniston all provide some pretty epic circular walks to gain some distance and clear the head. The Lake district is one of the most visited national parks, so you could even research a lesser visited spot – Bowness is one of our favourites. 
Social Distancing and the great outdoors
We know it's pretty rocky at the moment but taking time to look after yourself and social distancing doesn't always have to mean loneliness.  We are inspired by our amazing community and trying to even view these tough times as an opportunity to really appreciate our surroundings. So whether it's a run around your local woods, or heading out on your board or bike; fresh air and movement is certainly good for the soul, so keep it up and maybe even try something new! Your body & mind will thank you for it.
No matter where you live, with a bit of planning you will be able to find a quiet outdoor space near you. The National Trust have just announced they are opening many of their gardens and parks open and free of charge to enter, so check out their site for inspiration.
Please just remember to keep safe, keep your distance, and follow the latest guidance.