Return to blog
The Top 14 Kayaking Apps For River & Sea Kayakers
Kayaking
Posted by Ross Montandon
We are now edging into the main part of the summer and with many people deciding to have a staycation this year rather than a holiday abroad now's the time to spend your summer doing the hobby that you love. Fed up of only being able to kayak when you're not working, why not use your annual leave this year and paddle your worries away.
If you're a keen kayaker or new to the sport you've probably noticed that there are certain things that are useful to know before going out on the water as well as things that would help you out on your journey and give you information at the end of how far you've travelled etc.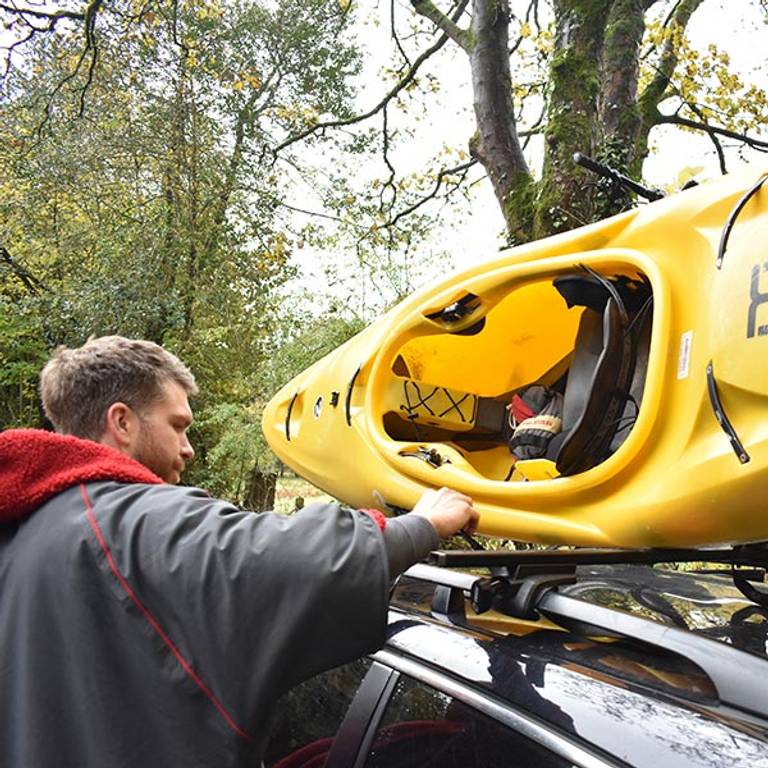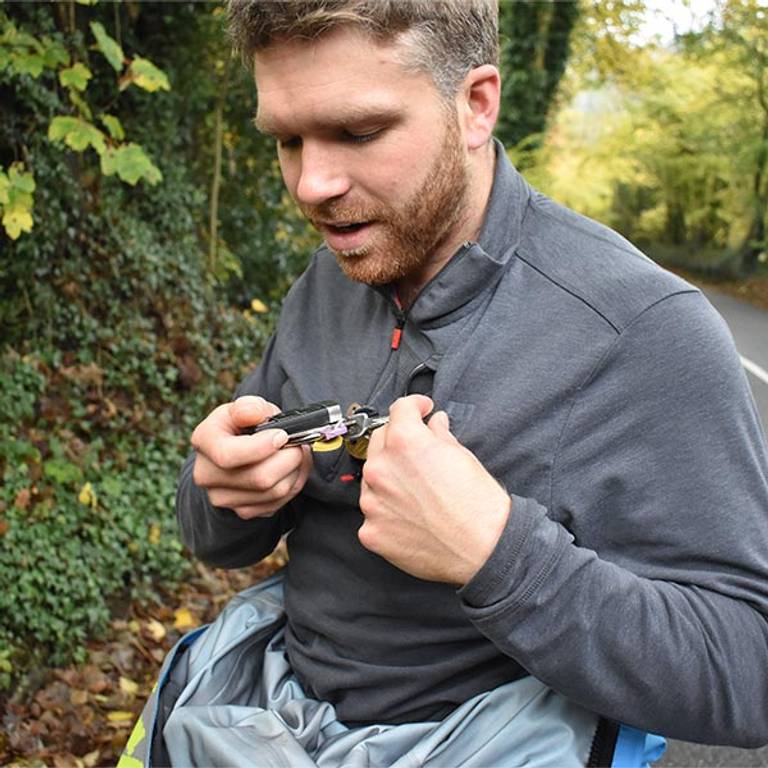 Did you know that there are so many different kayaking apps available for you to download to give you some great information for your kayaking trips? For the experienced river and sea kayakers amongst us you may already have some of these kayaking apps already, however for beginners to the sport we think these kayaking apps will come in very useful for you in your future trips down the river or to sea.
River App
River App claims to be the must-have app to check river conditions which provides you with information on water levels, map views of kayaking routes & gauges, water temperature, the navigability of kayaking routes and much more. Depending on your experience with kayaking and perhaps the use of this kayaking app, you can choose between a free and premium version. What's great is you can use this app in 15 different countries, allowing you to take your kayaking hobby international.
This is an ideal kayaking app for kayakers to check out the water before setting off and is a great starting point for the kayaking apps that you should download.
Watersports Tracker
An app dedicated to all of those water sports junkies, whether that be kayaking, surfing or sailing, the Watersports Tracker app is one to look at.
This is a perfect kayaking app for people who like to look at the statistics of their route at the end, the Watersports Tracker enables you to see where you've travelled on the map, as well as the distance, duration, max speed and average speed. New features of the app can analyse your heart rate, save notes about sessions, save data to health apps and much more.
Paddle Logger for Watersports
Paddle Logger for Watersports is a free app, built for SUP Kayak, OC, Canoe, Prone Paddleboard as well as sailing or swimming to record your sessions on or in the water. This is a fantastic kayaking app if you own an Apple watch, and has SIRI integrated within the app to enable you to control the app with your voice on your kayaking trip.
Within the premium version of the app, you can stay connected with friends and family with the PaddleLIVE service meaning every time you go out on the water you are digitally connected to someone on land.
With a 4.6 out of 5 rating, this kayaking app is definitely one to try for both river and sea kayaking trips.
Go Paddling
Another highly-rated app on the app store is the Go Paddling app, a completely free app that is packed with over 25,000 locations for you to choose from multiple locations and routes for your next water adventure. This kayaking app is not only for kayakers, but canoers and paddleboards too, and if you find a route on your travels or an update for existing locations, you can add these to the app.
KayakFirst Paddle App
For the keen kayakers who want to keep up the training on and off the water, the KayakFirst app is one for you to try. This kayaking app features an interval training set up, training plan, training log as well as performance measurement for on and off the water, all whilst monitoring and logging all of the information that kayaking athletes will need. Not only is the app free, but there are also no ads, a great feature to the app.
Polaris GPS Navigation
For an all-purpose GPS that goes where the roads don't, try the Polaris GPS Navigation app, This app has marine navigation charts for free and without the need for an internet connection makes this a great use for river and sea kayakers.
With over 30,000 reviews averaging to 4.5 out of 5 stars, you should definitely try this on your next expedition.
Open Canal Map
If you're a fan of exploring canals on your kayaking adventures, the Open Canal Map is a great addition to our list of kayaking apps. The Open Canal Map enables you to find some great data on canal routes, and thanks to the map being generated by app users this means that you can find any updates of things you may find along the way.
Go Paddler
For instant feedback on your river and sea kayaking trips, the GO Paddler kayaking app combines the GPS capability of your smartphone with a professional tool to help improve the performance of your abilities. Both available for android and IOS the app is completely free and will help you to continue to strive for your best performance.
Strava
Strava is an extremely popular app to track the fitness of any activity, whilst mapping out the route you take along the way. The free app features training challenges to allow you to compete with others on your fitness quests, and to share the routes of your kayaking adventures. If you already have Strava downloaded for other fitness missions, have you tried it on your kayaking excursions?Â
Paddling Magazine
An addition to our top kayaking apps is the Paddling Magazine, which keeps you up to date with all things paddling whether this be kayaking, paddleboarding or white water kayaking. The magazine features inspiration on outdoor adventures, whilst capturing the latest trends and issues on the water, a great app for paddling enthusiasts to read off the water.
Kayak Angler+ Magazine
Another magazine included in our list of kayaking apps is the Kayak Angler+ Magazine, all you need to do is subscribe to the magazine and you can read some of the fantastic articles featured in the magazine. A review recently described the app to be a great way to learn about the type of kayak you want to buy and a great place for anglers to get tips.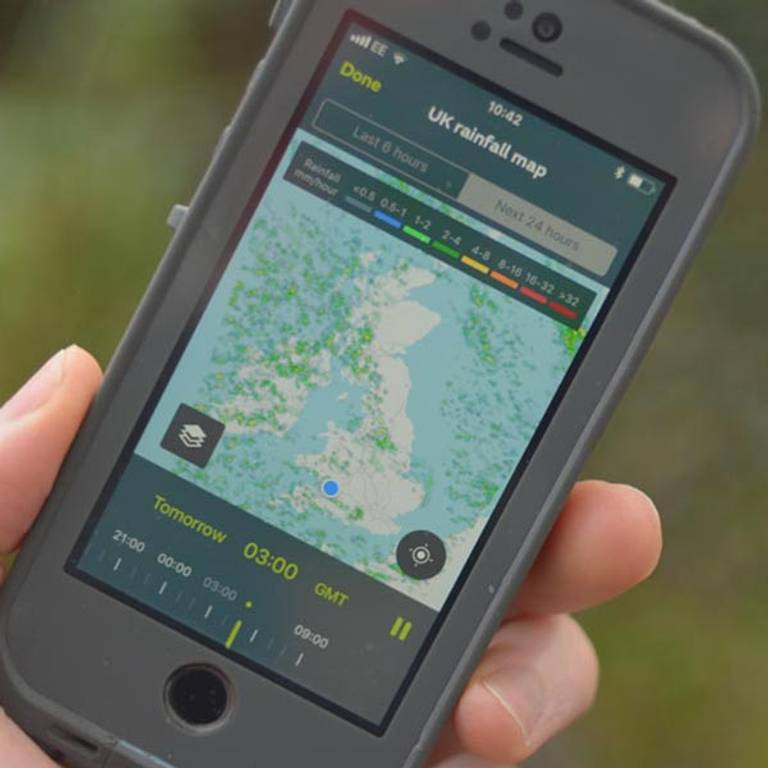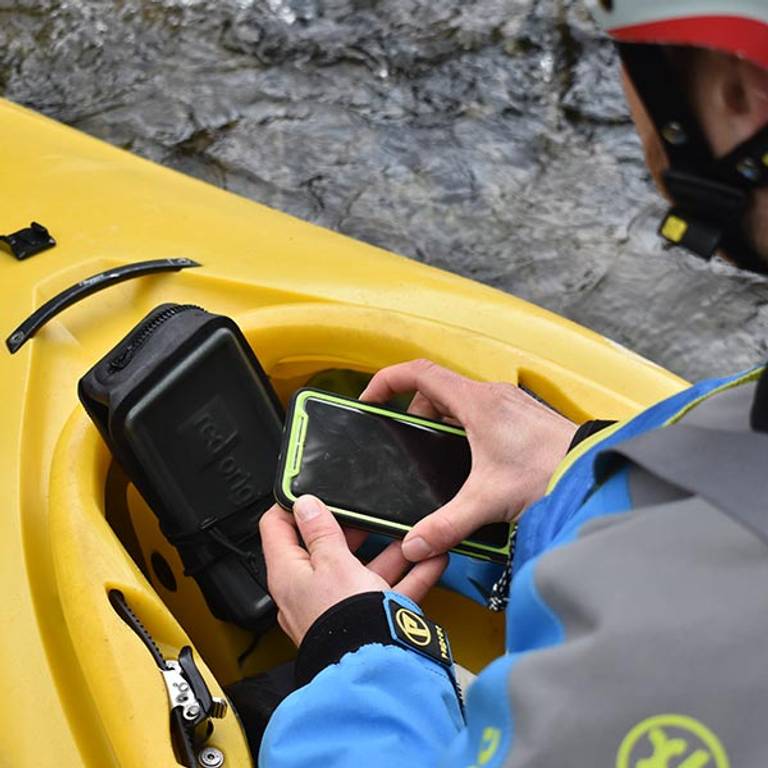 CrewNerd
To turn your phone into a training tool for any kayak, SUP, canoe or rowing boat CrewNerd is the top rowing app available on both android and IOS. CrewNerd calculates the stroke rate, bounce and stern check you are producing as well as the speed, pace, and distance of your journey all whilst monitoring your heart rate along the way. You can use a preprogrammed workout on this kayaking app or do your own by starting the timer.
Relive
An app that enables you to create 3D video stories of your activity was definitely going to be in our top kayaking apps. With Relive you can go out, track your activity and take photos whilst enjoying the moments you experience on your kayaking trips. The video feature of this app is great for those who like to upload and document their adventures on social media.
But, as well as this, you can also track your key statistics and the location of these trips, an excellent way of documenting the progress of your kayaking trips.
Met Office
We couldn't not include the Met Office in our list of top kayaking apps, as this is a reliable app to help plan your kayaking trips for those sunny days we are longing for this summer.Â
Allowing you to access the weather forecasts of different locations, this is great to work out the weather forecast if your kayaking journey takes you further than your hometown.
Although these kayaking apps may be very useful, they won't be if you don't have the right protection for your phone to keep it away from the water. If you don't already have something to keep your phone safely take a look at our range of accessories, where you will be able to purchase a waterproof pouch to keep your personal belongings secure and away from the water.