Return to blog
Stand Up Paddle Board Adventures: Exploring the Pacific by SUP and Sail
Responsibility
Posted by Maxine Smiles -Cooke
Have you ever dreamed of leaving it all behind in search of the simple life? Well, Jess and Nick from Australia turned that dream into reality when they left their home town of Thirroul, in New South Wales armed with two inflatable Red Paddle Co boards.
The couple have already made their way to the beautiful waters of Polynesia and the South Pacific, but it took a fair amount of time and planning before this dream became their new way of life.
First of all, they had to buy a boat!
Nick and Jess will be sharing their travel tales via a series of blogs over the coming months, following them back to Australia and possibly beyond! So, let's hear how they are getting on so far…


Sailing & Stand Up Paddle Boarding in Polynesia
"Time is flying by or maybe we are just slowing down, but somehow three months of floating full time around beautiful French Polynesia have already passed. Our old land-lives in Australia seem a world away, although it's only been a year since I first suggested to Nick the idea of setting sail across the Pacific. Within six months we'd bought a yacht (Te Mana, our Beneteau Oceanis 400) in Tahiti, and after waiting for a few months for cyclone season to pass, the only small detail left to address was to actually learn how to sail.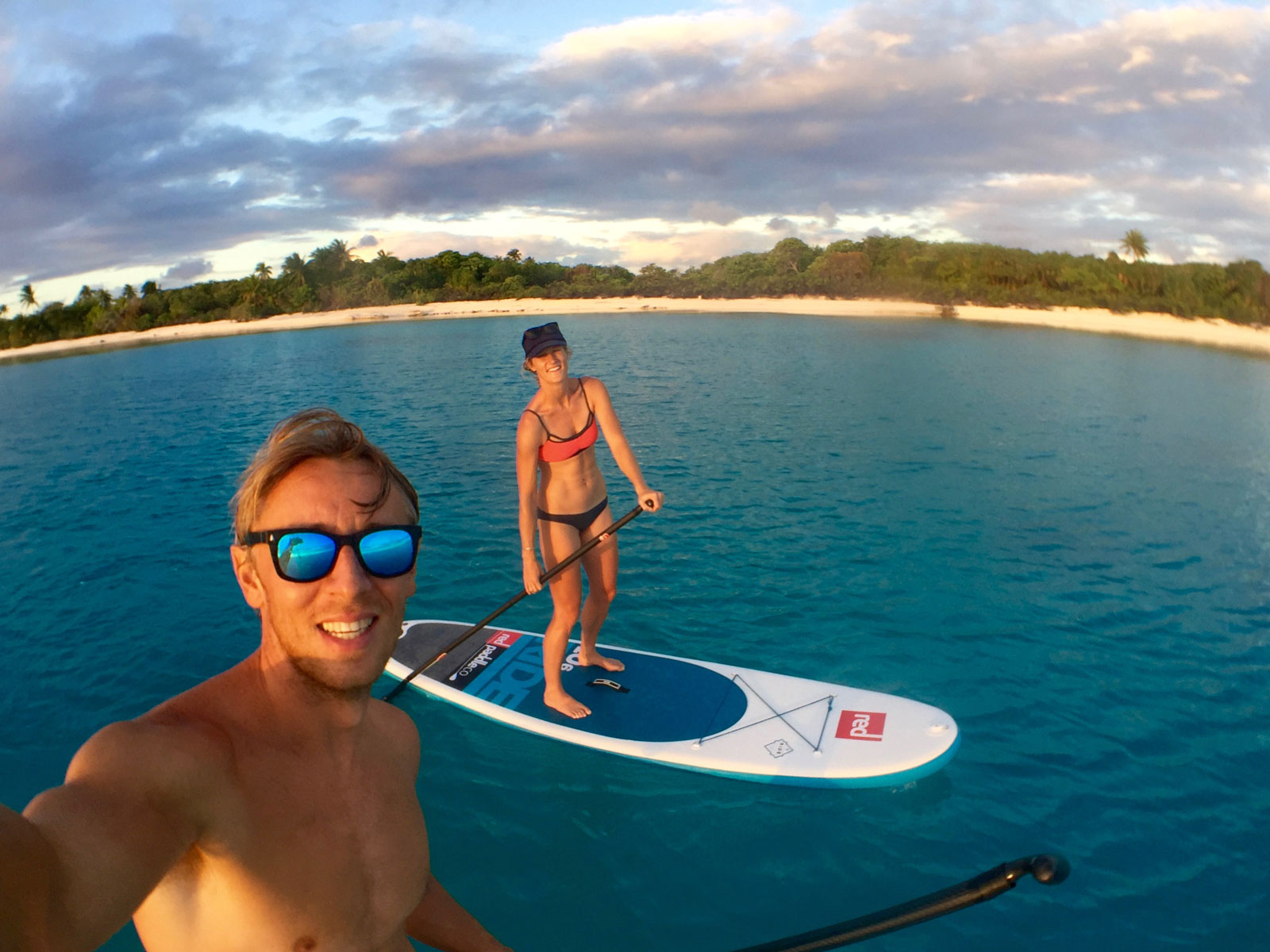 Always up for a challenge, I think this time we had succeeded in setting ourselves a good one. Although no strangers to the ocean, always trying to spend as much time SUPing or surfing around the beautiful coast and waterways of Sydney and the stunning South Coast, neither of us had sailed a 40 foot yacht, let alone crossed an ocean. But we figured there was no other way to explore the islands of Polynesia and gain access to the lagoons and waves we were searching for.
And so, the plan was to learn by doing. And we have since been doing just that, and learning fast!
After a few hot and sweaty weeks in the boatyard doing the boat's annual maintenance work (including us trying to figure out the many systems onboard and become proficient diesel mechanics, electricians, and plumbers), we were launched back into the blue and left to our own devices to figure out the finer points of boat handling. Thankfully we couldn't have had a better sailing nursery than French Polynesia's beautiful Society Islands, with its protected lagoons and relatively short between island passages, to find our sailing legs.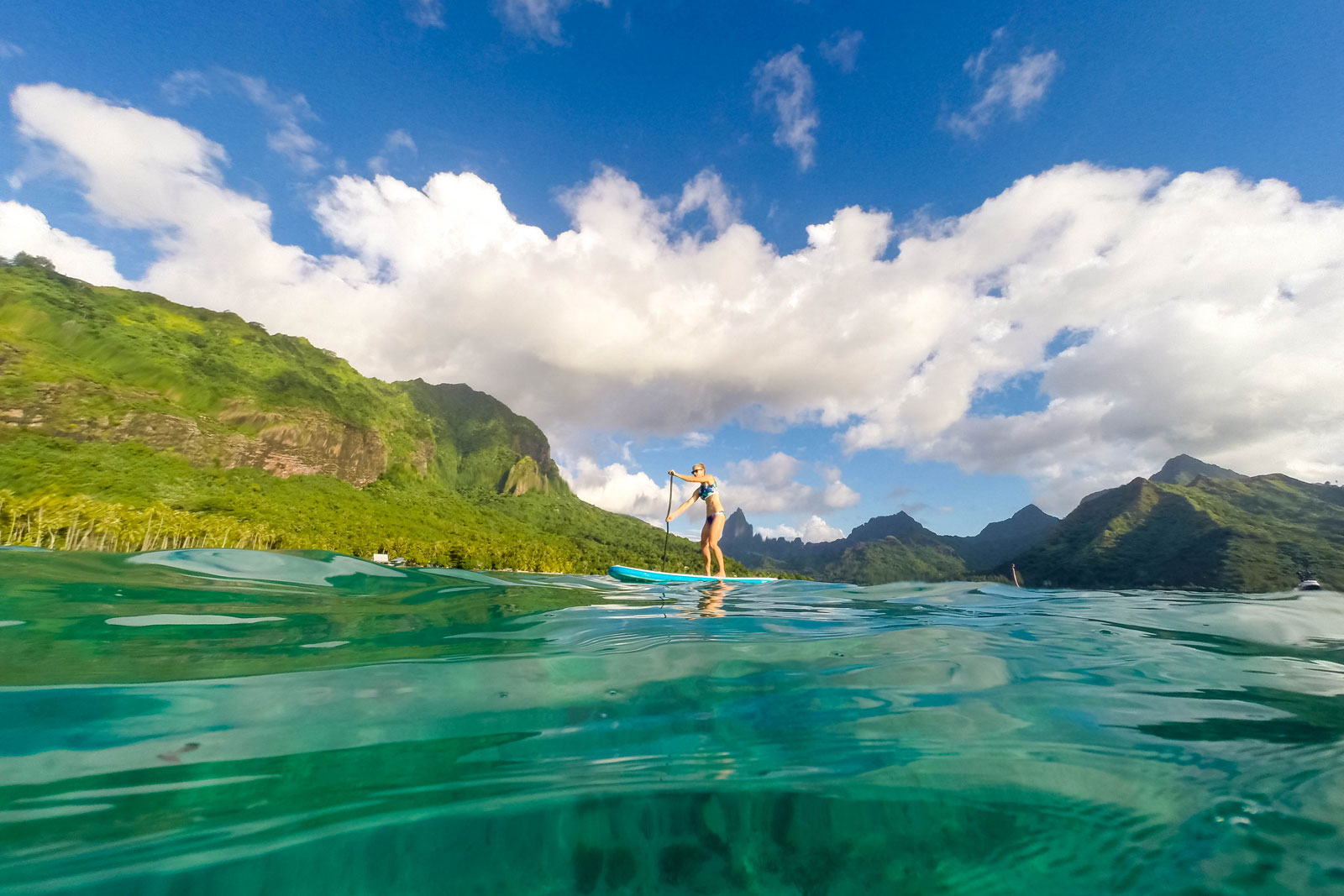 And so, the real fun began. Trying to interpret charts, winds and swell to sail ourselves to the right spots at the right time to find either waves to surf or sheltered lagoons to explore on our paddle boards. And with a (big) smile I am happy to say we have found plenty of both (and more) along the way.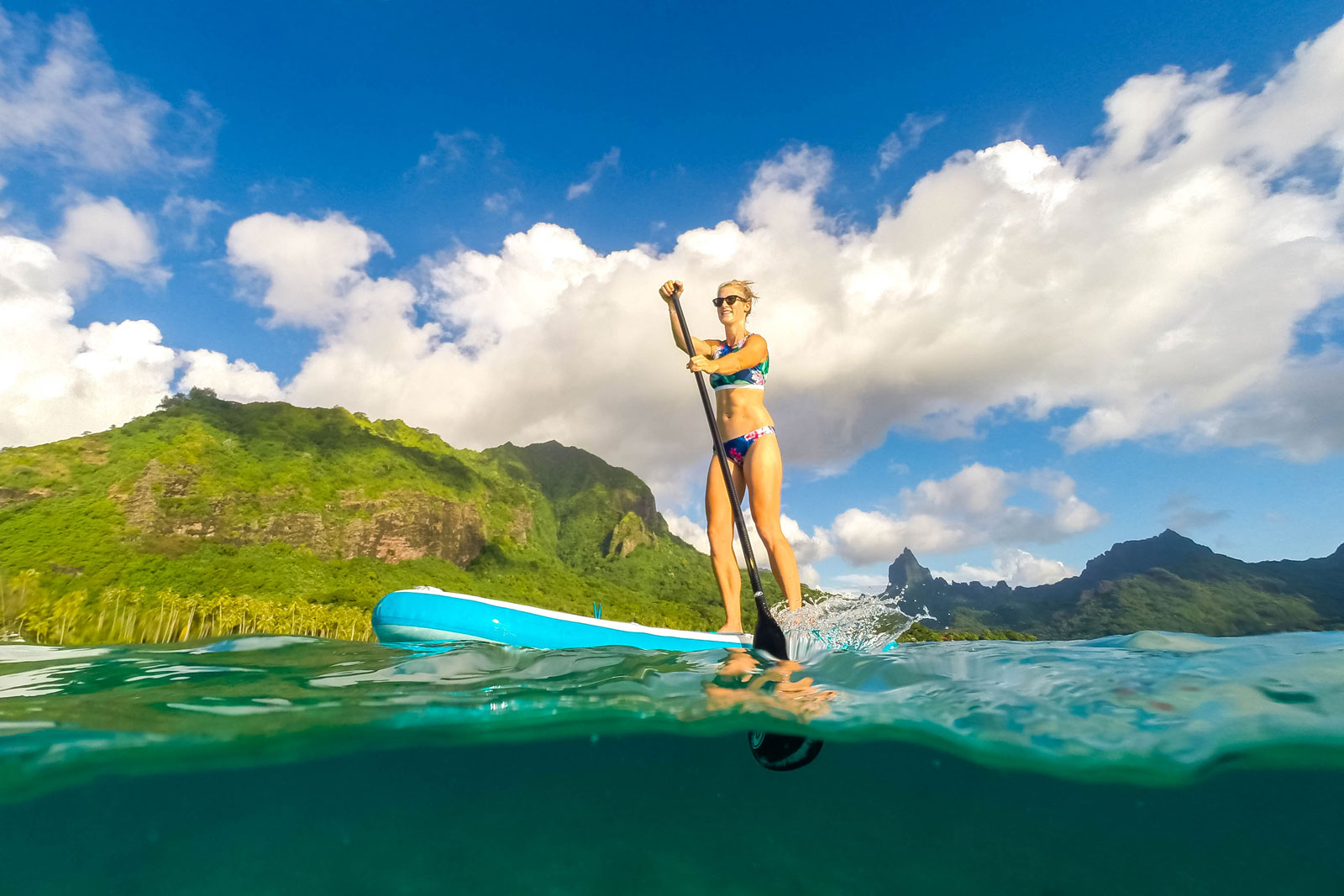 From the jagged peaks of Moorea, to the sandy atolls of the Tuamotus, the most amazing turquoise water surrounds them all. The water is so clear that it makes surfing over the beautiful (but oh so sharp) reefs seem even shallower than they already are (and they are often oh so shallow). And we have found SUPing in the lagoons nearly as effective for looking at the colourful reef fish as snorkelling.


Inflatable SUPs = Easy Storage!
The surfing has ranged from fun sized waves that we've had all to ourselves, to the powerful throaty overhead barrels of Teahupo'o shared with the locals who absolutely charge this monster of a wave. And the paddle boarding, is just amazing, it forms a massive part of our daily cruising life, being our method of choice for up close and personal exploration of the areas we just can't access by boat.
From the lagoons surrounding the stunningly lush volcanic islands, to the pink sandy shores of coconut palm tree lined atolls, to the dangerous but beautiful outer barrier reefs - our Red Paddle Co SUPs, the 12'6" Elite and 10'6" Ride, can easily take us there. These inflatable stand up paddle boards are perfect for our sailing trip as we can easily deflate and store them below deck, which is such a great option for cruising and far easier than strapping them down like traditional hard boards.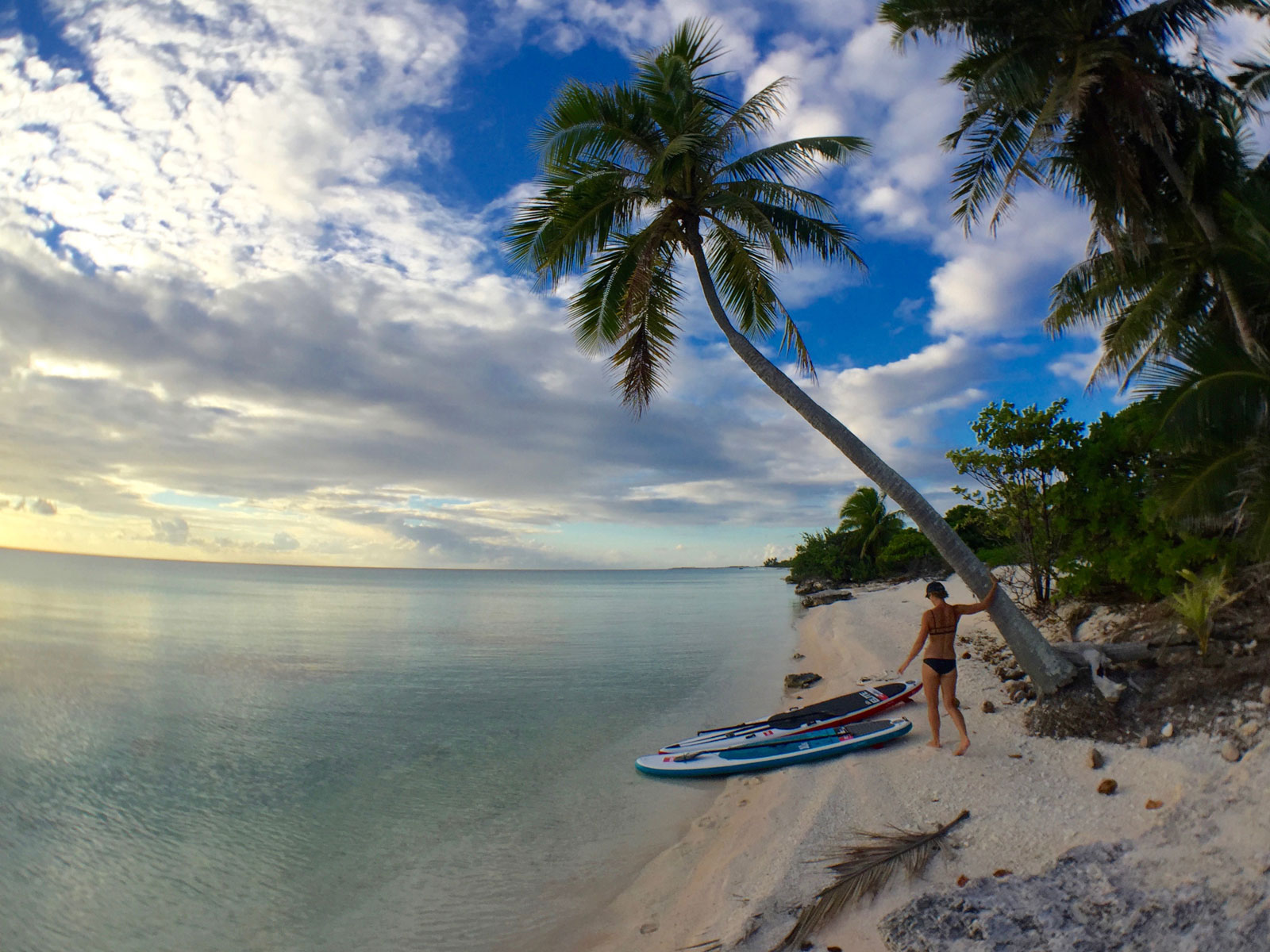 We could easily spend forever here in French Polynesia, the time is coming soon for us to and set sail to the west in search of the next slice of paradise... The Kingdom of Tonga."
For more stories from Jess and Nick's sailing adventures, check out their salty journal at http://www.voyageoftemana.com/, otherwise stay tuned to our blog to find out how the rest of their adventure goes!