Return to blog
Red Original's Cold-Weather Guide To Winter SUP Clothing
Outdoor
Paddle Boarding
Posted by Ross Montandon
The beauty with paddle boarding is that it really is a year-round adventure. Enjoying a wintery wonderland or a wild day out on the water can be one of your most rewarding days on the water. The added challenge of course comes to how to stay warm and dry whilst on the water. Gone are the days when you can strap on your Airbelt PFD and hop on your board in t-shirt and shorts. In this blog we're going to help you make sure you're prepared to hit the water in colder conditions.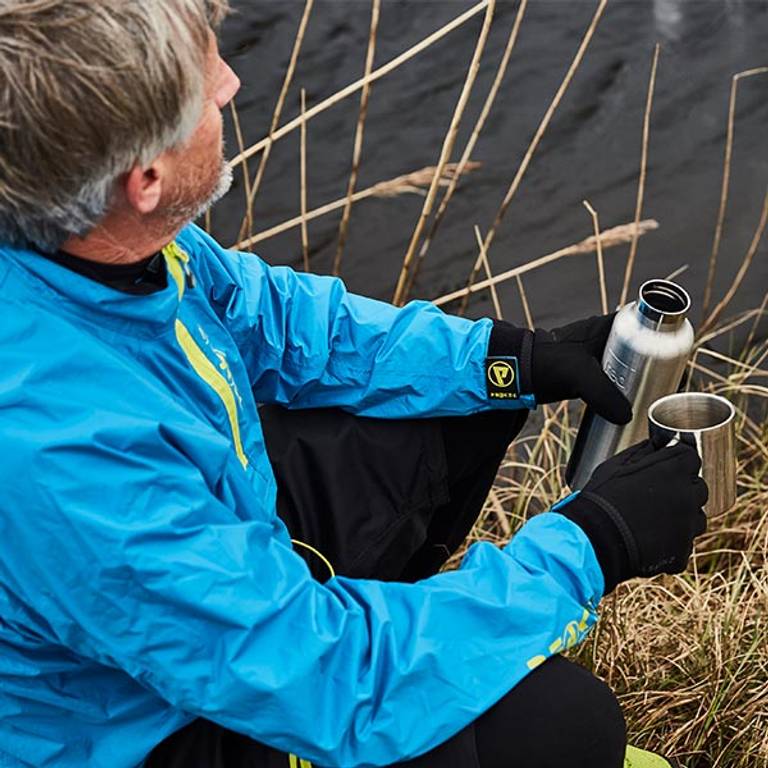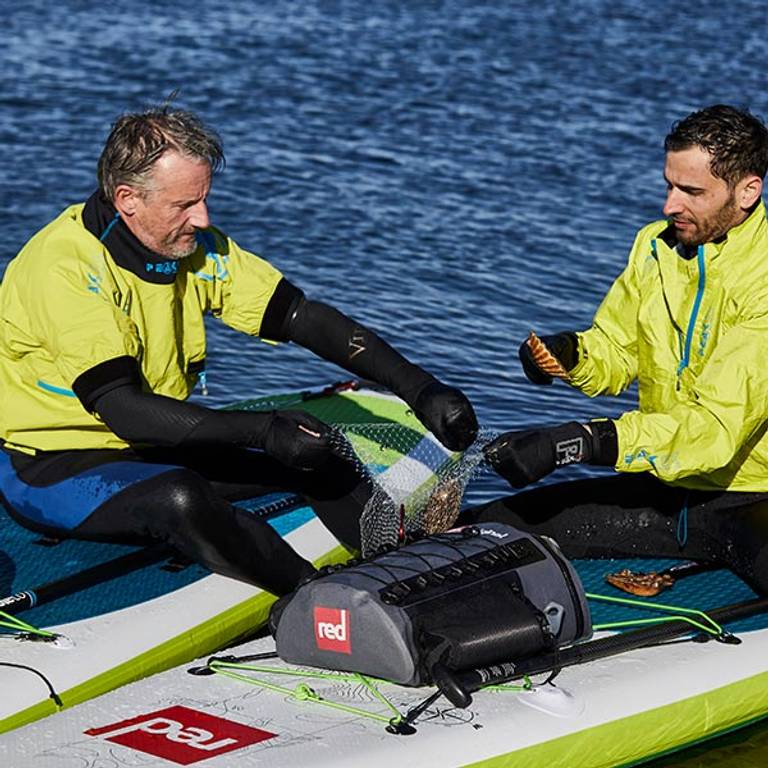 Understanding Layers
Like any outdoor sports, you may experience a range of different temperatures when paddle boarding. Generally speaking, you will be lovely and warm whilst paddling, however, when you stop for your lunch break things tend to cool off. We recommend having a range of layers to help keep the heat in and more importantly let the moisture out when sweating.
Mid-layers, such as our performance tops, can help with that insulation and can be put on or taken off as your temperature changes. It is also handy to have something waterproof that can be packed up small in a deck bag, so you may want to consider bringing a waterproof active jacket or changing robe along as a top layer.
If you're wearing dry trousers then we suggest extending that thermal layer on the lower half of the body. Wearing dry trouser can be great for keeping you dry and protecting you from the wind. However, you still need to consider thermal insulation.
Wetsuits In Winter
For those of you who prefer to wear wetsuits when paddle boarding, you may want to consider a few options. Wetsuits work really well when wet as they trap the water between you and the wetsuit and use your body temperature to keep you warm. During colder months you may not be planning on being in the water as much as you perhaps would in the summer season. If you do wear a wetsuit in the winter, it's worth considering adding a windproof layer to the top layer, such as an Active Jacket. If you don't want to expand on a winter outfit and a summer outfit for paddle boarding, then this could be a nice compromise.
Hats, Socks, & Mitts
We've all had an experience of being outdoors with frozen fingertips or chilly toes. It's certainly pretty grim. Picking up a pair of gloves can be really handy or even open palm mittens to keep your hands warm yet still allow you to feel the paddle.
As for hats, the sky is the limit! If you're planning on staying dry then your go-to woolly hat will be perfect, however, if you're expecting to take a dip every now and then, neoprene hoods can be a very cosy option. When considering socks, decide on whether your feet will be getting wet. If your feet are dry inside a drysuit sock, then a warm sock or even thick walking socks can do the trick. If your feet are going to be exposed to the water, then a neoprene boot can be very effective.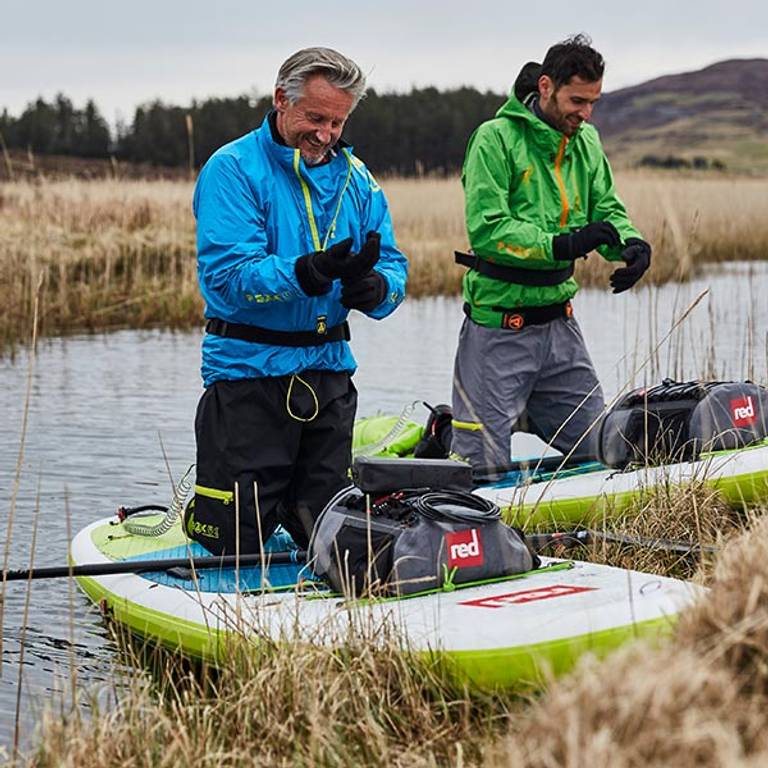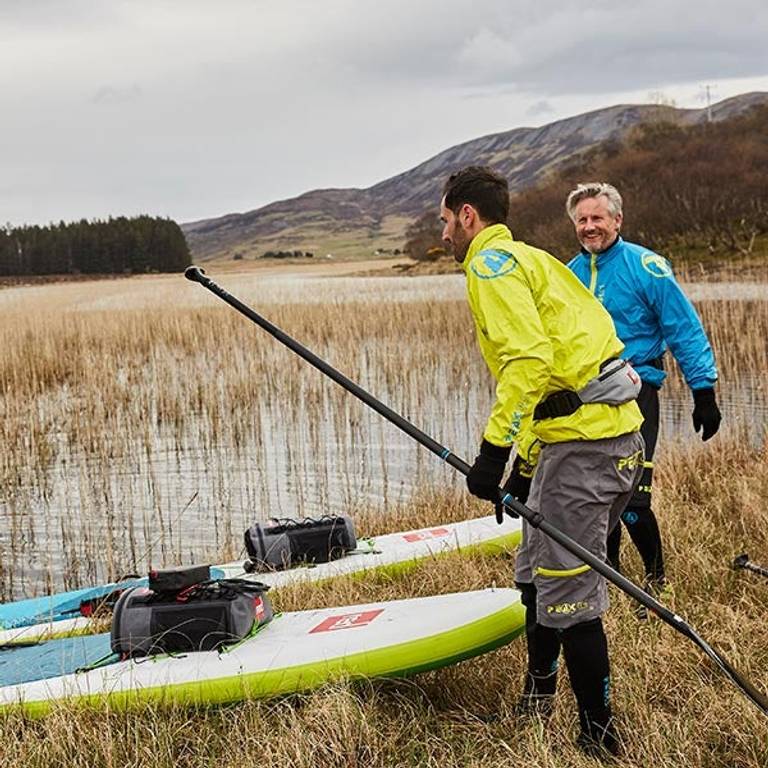 Winter Essential SUP Accessories
Weather patterns can change pretty rapidly during the winter months having. So you may need to pad out the just bag of just in case items. We advise always having some spare clothing and food on longer paddles. As well as making sure you're aware of the weather forecast. Paddling in colder months whilst presents a further challenge can be a rewarding treat to keep you busy until spring arrives.