Return to blog
Red Original's Top 6 Surfing Accessories For Summer 2021
Outdoor
Surfing
Posted by Ed Alem
Summer is officially in full swing... hoorah! That means more time spent at the beach catching those waves. If you're a keen surfer you'll know the importance of having the right kit to support your adventures. In order to assist performance and make your next surfing trip run a whole lot more smoothly, Red Original has created a range of surfing accessories designed to suit professional and amateur surfers alike. Let's take a look at some of our favourite surfing accessories from this year's collection...
Vacuum Insulated Travel Cup With Lid
There's nothing like warming up quickly with a hot drink when you come out of the water. Designed to travel with you on your surfing adventures, the Red Original insulated travel cup features an anti-spill lid with mouthpiece and straw hole for drinking on the go. One of our most recommended surfing accessories, this travel cup is made from 316L marine grade stainless steel meaning it won't corrode in saltwater when you're enjoying a drink fresh out of the sea. Capable of keeping drinks warm for 4 hours or cold for 8, the travel cup is a more practical and sustainable alternative to disposable coffee cups. Although it is one of our favourite surfing accessories, the travel cup is a versatile product ideally suited for both outdoor adventures and the daily commute to work.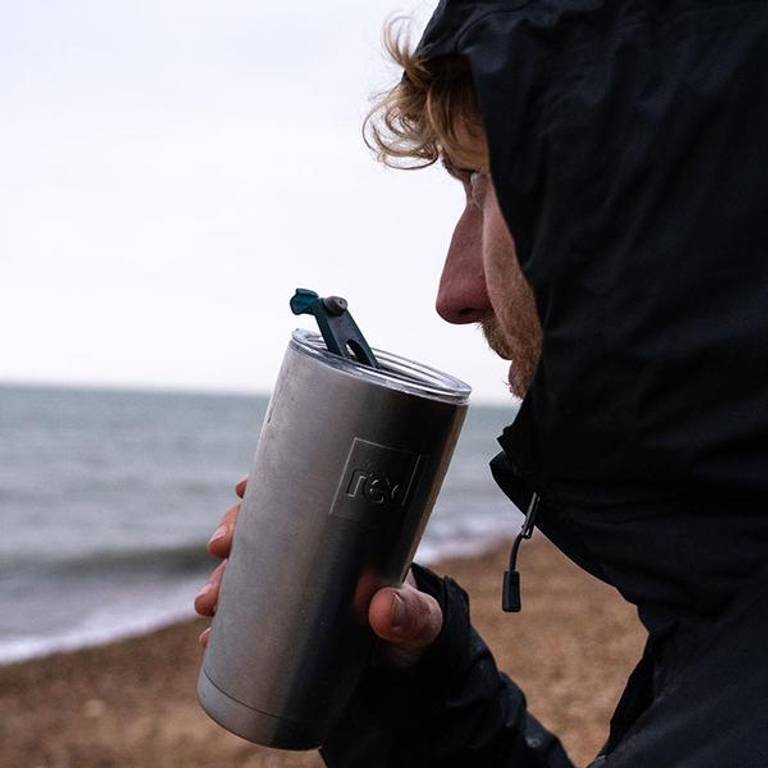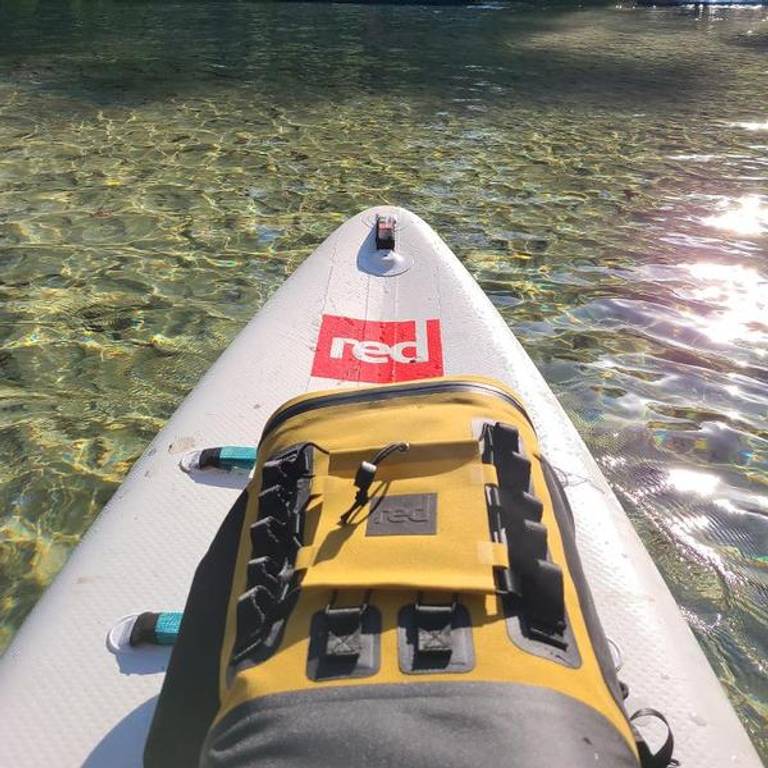 Insulated Cooler Backpack
There's something about being out on the water that makes you build up a big appetite. Make sure you've got plenty of post-surf snacks and drinks with our insulated cooler backpack, a must-have from our 2021 collection of surfing accessories. Made using a high-density closed-cell foam and airtight construction, this cooler backpack is fully insulated and waterproof, ensuring no water will get in or out. Comfortable to wear, the backpack benefits from a padded back panel and airflow straps with a removable chest strap. Offering plenty of storage for long days at the beach (15L in fact), two external water bottle pockets provide plenty of room for drinks whilst the food grade BPA free liner on the bag's inner compartment ensures food is transported safely and hygienically.
Waterproof Kit Bag
Make your next surfing trip run smoothly from start to finish with our waterproof kit bag. Featuring a removable wipe-down changing mat and external wet/ dry pocket, this innovative piece of kit helps you to get changed comfortably outdoors whilst keeping wet/ dry items separate. 100 % waterproof, this practical kitbag can be worn as a backpack, duffle, or shoulder bag using the detachable straps and is available in 40L or 60L capacity to suit your individual requirements. Ergonomically tailored straps and airflow padding keep you light on your feet, allowing you to carry your belongings alongside your board with comfort and ease.
Short-Sleeve Pro-Change Robe
A list of our top 6 surfing accessories wouldn't be complete without mentioning the short sleeve pro-change robe. Featuring a mid-length sleeve, this particular change robe is ideally suited for the warmer summer months. Super soft and lightweight featuring moisture-wicking fleece, this change robe gets you warm and dry quickly whilst providing a practical solution to changing on the beach. The breathable outer shell makes the robe feel lightweight to wear whilst a YKK zip and wind baffle provides extra protection for those days when the weather is feeling a little less summery than it should.
Insulated Stainless Steel Water Bottle
The sister product to our vacuum insulated travel cup, this stainless steel water bottle is one of our must-have surfing accessories for keeping yourself hydrated before and after a session on the water. Voted the best-insulated flask by The Independent in 2019 and featured in Outdoors Magic top 100 products, this 750ml water bottle benefits from the addition of a canteen cap and a sports drinking cap. Just like the travel cup, this water bottle is made from 316L marine-grade stainless steel that won't be corroded in saltwater. Capable of keeping drinks cold for 24 hours or hot for 12 hours, the bottle is lightweight and easily attachable to a board, deck bag, or cool bag using a carabiner.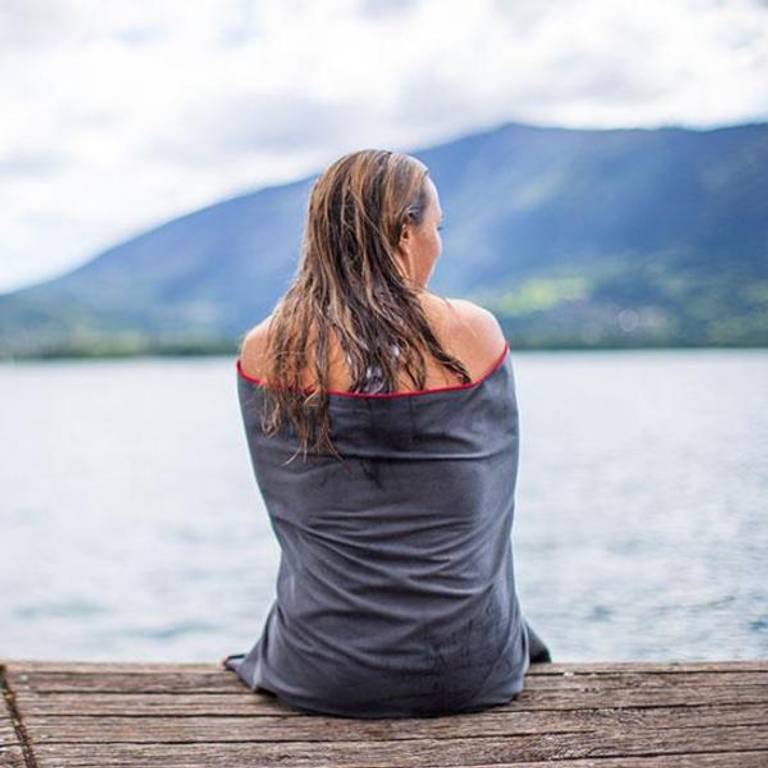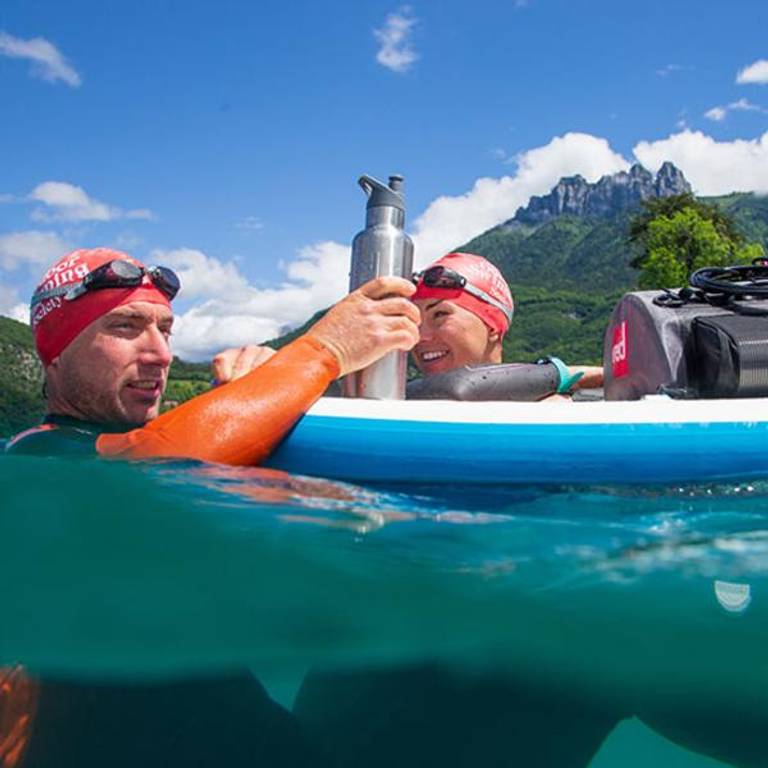 Quick Dry Microfibre Towel
Last but certainly not least on our list of the top 6 surfing accessories on Red Original this year is the quick-dry microfibre towel. Ultra-compact and weighing half the weight of a normal towel, this surfing accessory is easy to pack down and roll tight using the easy pack strap. Although super compact to carry, when rolled out this towel is 80cm x 150cm making it the size of a large beach towel. Able to absorb four times its weight in water, the towel also benefits from anti-odor and anti-bacterial properties to keep it fresh.
For more surf clothing and accessories from Red Original, take a look at our full surfing product range.