Return to blog
Why Our Steel Water Bottle Is The Best Insulated Water Bottle
Red Original
Posted by Tim Morris
One of the most reviewed and highly rated products on our site, we're not the only ones who think the Red Original Steel Water Bottle is the best insulated water bottle available on the market. Featured in Outdoors Magic top 100 products and voted the best insulated flask by The Independent in 2019, our water bottle has become a fan-favourite due to its many thoughtful and functional properties.
With a 750ml capacity to ensure it's neither too bulky nor gets too heavy, we designed our water bottle around what we as paddle boarders, surfers, kayakers, and general water-sport enthusiasts would want. Anything that can survive near-constant sea-spray and the occasional fall in the ocean would need to be not only robust and durable but corrosion-resistant too, which is why we chose to make the Red Original Steel Water Bottle using marine-grade stainless steel.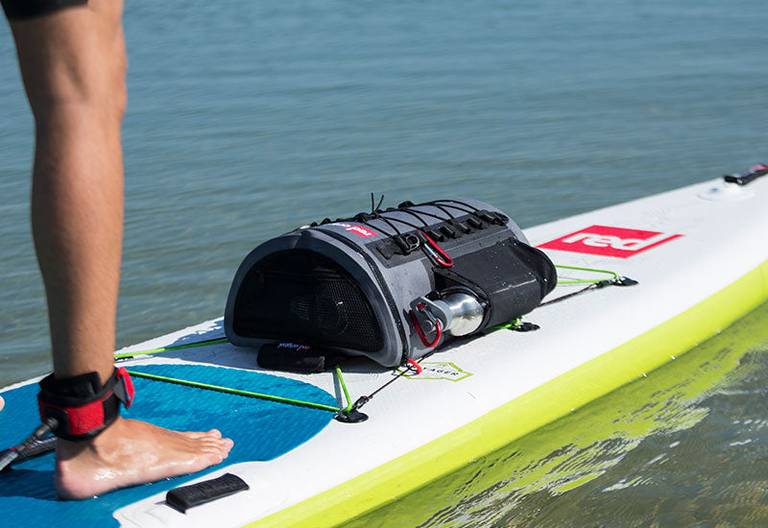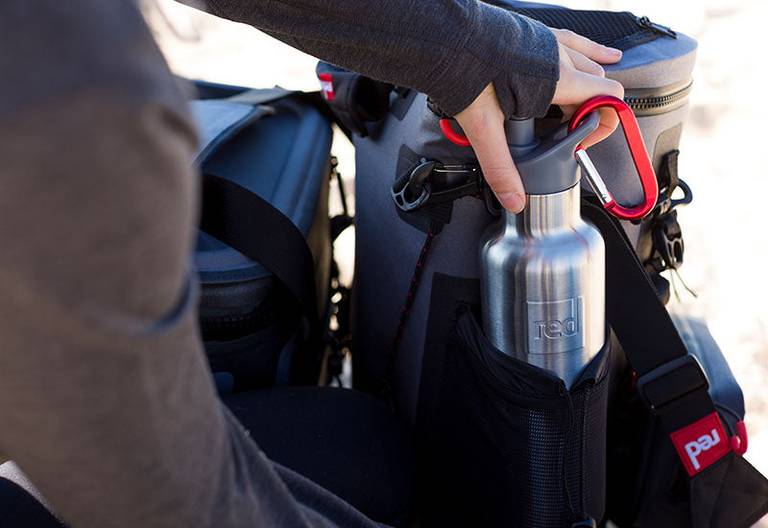 Making our water bottle using marine-grade stainless steel construction was one of the first choices we made, but it is also one of the things that have made it really stand out from the crowd. After all, a metal bottle that can spend all day every day covered in saltwater without even a hint of rust or corrosion will excel in practically any environment. Due to this inherent versatility, the Red Original Steel Water Bottle has also become a popular choice for land-based activities such as running, hiking, cycling and climbing, as well as for watersports.
While its marine-grade stainless steel construction is one of its main properties, this alone would not make the Red Original Steel Water Bottle the best insulated water bottle. In fact, it wouldn't even make it an insulated water bottle. What gives this steel water bottle its insulating properties is a vacuum created as a result of its double-wall construction.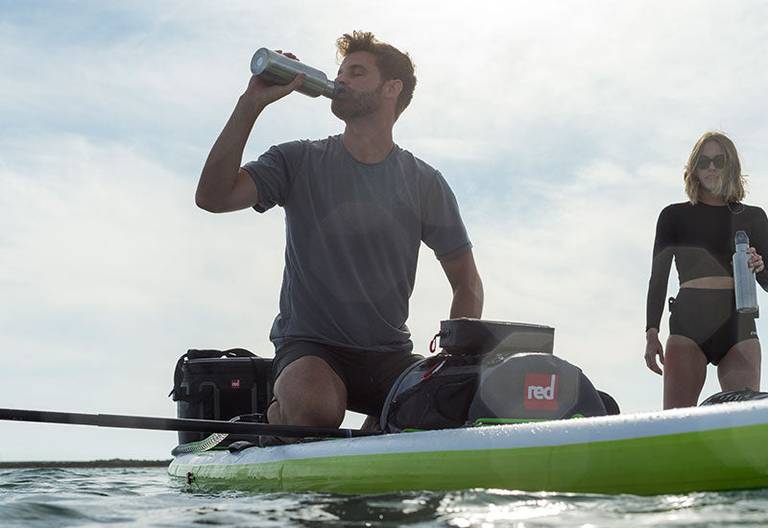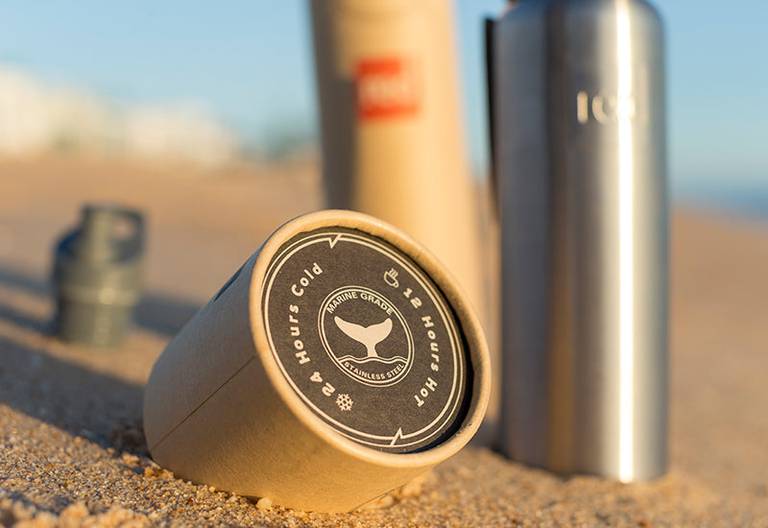 This vacuum sits between the outside world and liquid inside the bottle, effectively preventing the external temperature from influencing the internal temperature. This not only stops condensation from forming on the outside of the bottle, it also allows it to keep cold drinks cold for 24hrs and hot drinks hot for 12hrs (a feature that was actually tested by the Independent and proven true).
The best insulated water bottle needs to deliver more than simply what is expected from it, which is why we chose to include a number of additional yet essential features. Firstly, each bottle comes with two different tops; a sports cap and a canteen cap. Both form watertight seals to prevent spills and leaks, and each lid can also comfortably attach to a carabiner to increase the number of ways that the bottle can be carried. While the sports cap is made from plastic, the type we've used is 100% BPA free and the same can be said about the rest of the bottle.
Red Original Steel Water Bottle Customer Reviews
All customer reviews on Red Original are written by verified buyers to ensure their legitimacy. While we do encourage customers to review our products, we do not influence what they say and cannot edit what they write (which can be irritating when we spot a spelling mistake or grammatical error). As a result, you can rest assured that when our customers say the Red Original Steel Water Bottle is the best insulated water bottle, they really do mean it.
Here are just a few of the things that some of our customers have said about our insulated stainless steel water bottle but if you want to see them all, you can find them toward the bottom of the steel water bottle listing on our website.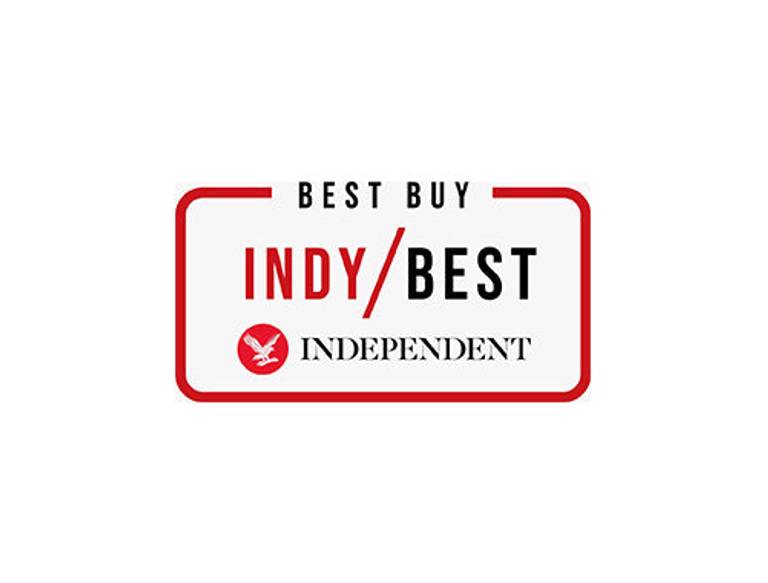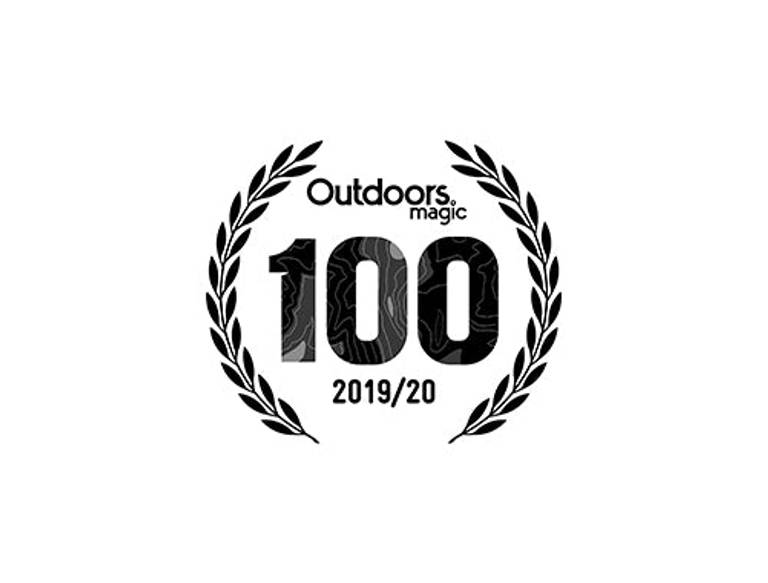 "As stated it keeps the hot things hot and the cold things cold! My favourite features are the bottle's wide mouth which makes it very easy to fit under the fridge dispenser and makes it extremely easy to clean.It looks great on the desk at work or in the gym in the morning, the list can go on......! Another faultless product!" Mark H
"I have now bought 4 drinks bottles 1 for myself and 3 as gifts. Everyone likes them because they look good and work very well whether its keeping things hot or cold. Highly recommended" Anonymous
"Tested this out by filling it with ice and water, and 26 hours later it still had ice cubes clanging around in it! Great design and perfect size. So far only used it for water, but looking forward to trying it out with rosé on a summer SUP picnic - it'll leave more room in the cool bag for food" Fiona
"This water bottle is excellent in quality and performance. I highly recommend this over Yeti, Swell and other brands. I look forward to buying more products from Red Paddle Co. p.s. I received excellent customer service from Red Paddle Co." Nate R
"So far my drinks bottle has not let me down, be it for cold water out on the river or hot coffee for the 5am commute to work. Great size, holds just the right amount of drink and not bulky or heavy. I'll be ordering another for sure!" Becky D