Return to blog
Meet The Wild And Scilly Mermaids
Community
Location: UK
Outdoors
Swimming
Posted by Lydia Burdett
If Ariel had been brought up in the crystal-clear waters off the Isles of Scilly, we're pretty sure she wouldn't have ditched her fellow mermaid friends to live on dry land. The ocean-loving ladies from The Wild And Scilly Mermaids would certainly agree. They've been swimming in The Isles of Scilly's epic ocean playground for more than 5 years and have turned their passion into an awesome venture offering swim hikes from the island of St. Mary's. We were lucky enough to join two of its mermaids, Ruth and Anna, to find out why they'd swap their legs for fins any day...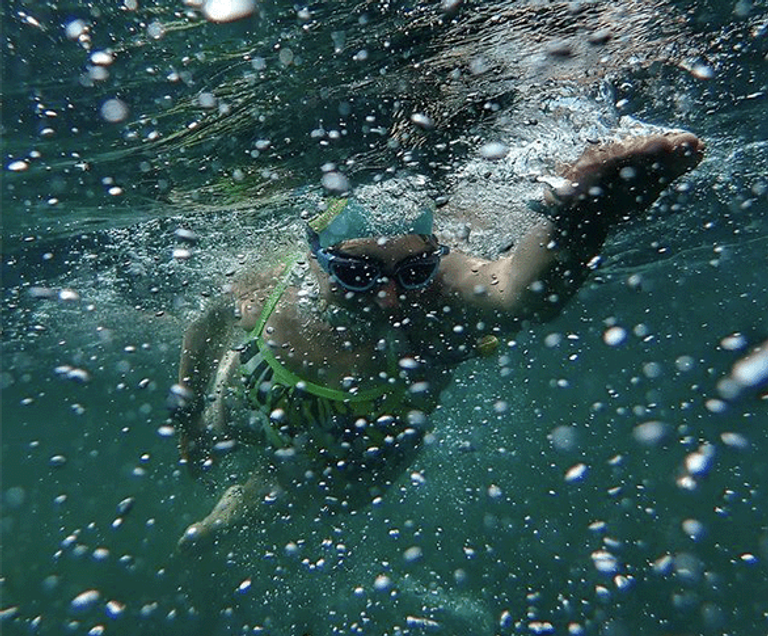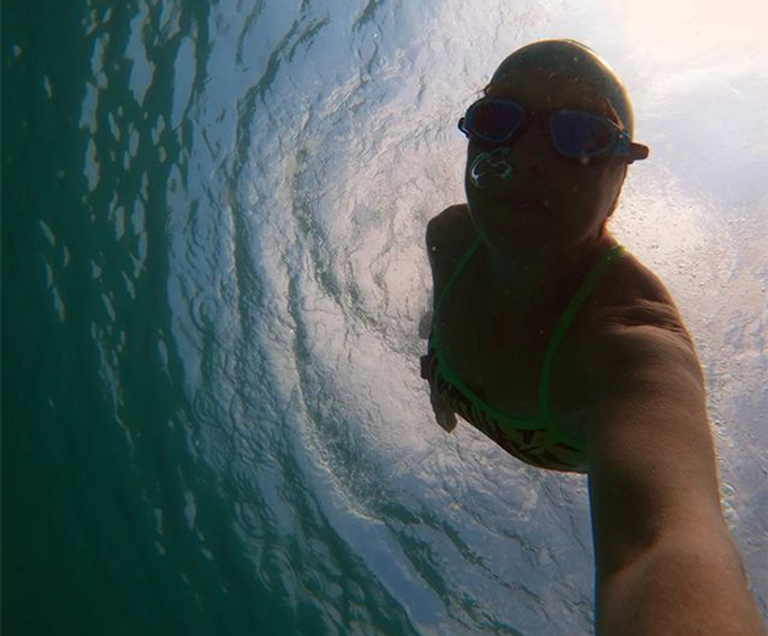 Hi Ruth and Anna. You've been swimming off the shores of the Isles of Scilly for half a decade. What makes it such a perfect swim spot?
There is so much variety to explore, from quiet, white sandy bays to deep-blue water edged with dramatic coastal rock formations. The shimmering turquoise shallow waters are brimming with underwater life, and there is always somewhere sheltered from the weather to swim - a huge advantage when living on an island!
We hear that the Isles of Scilly is a hotspot for sea-life spotting. What kind of wildlife do you often see in the waters?
Seagrass and colourful seaweeds provide a perfect backdrop for animals such as anemones, jellyfish, sea urchins, wrasse and starfish. We are often followed by inquisitive seals; and have sea birds like gannets, cormorants and gulls flying around. On the odd occasion, we have even seen an octopus, and, from a distance, even humpback whales!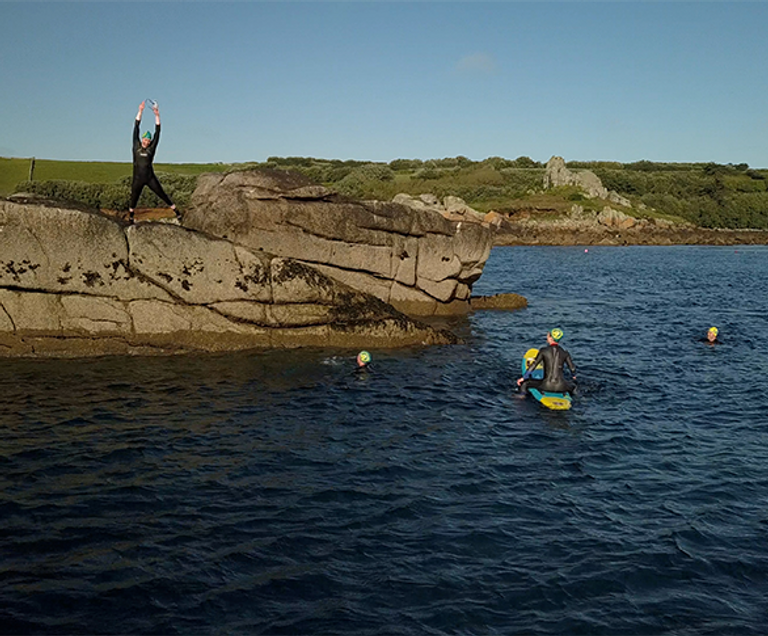 You use a Red Rescue board alongside your swims? Are there any particular features that help you run your sessions or that drew you to the Red Rescue board in the first place?
The Red Rescue board is perfect for escorting groups of swimmers safely on a route. When I'm sat up, it gives great all-round visibility enabling you to keep a look out for other water users, as well as allowing us to be seen.
The board itself is fast and light, easy to manoeuvre around the pod of swimmers. Plus, it allows us to transport a dry bag with lots of kit which we can access quickly in an emergency.
If a swimmer were to become unwell and was unable to continue, we could quickly recover them by bringing them onto the board and speedily get them back to shore - something that would be impossible using just kayak support.
Finally, thanks to the Red Rescue board's inflatable design, transporting it between remote swim locations is easy - something we would be unable to do if using a traditional fibreglass rescue board.
We teamed up with Isles of Scilly Travel to offer one lucky Red customer the chance to 'Upgrade Your Adventure' with a stay on the beautiful Isles of Scilly. Tell us in your own words why you love island life so much?
The Isles of Scilly is bursting with fresh air and stunning colourful scenery. It has peaceful, unspoilt areas that offer great opportunities to enjoy the outdoors. We love living here and feel lucky to make the most of it all.
Upgrade Your Adventure and win a trip to the Isles of Scilly, courtesy of Isles of Scilly Travel
Follow the Wild and Scilly Mermaids' adventures on Instagram