Return to blog
Join the Ride Tribe!
Responsibility
Posted by Jess Davies
With Christmas growing ever so closer, we decided to dedicate this week's theme to family. A very broad topic we know, but our range of Ride boards offer a little something for everyone and would of course, make an ideal Christmas present! From our 17'0" Ride XL, capable of holding up to 8 people to our most popular, 10'6" Ride that has seen many an adventure, you won't be short of choice. Get the whole family involved and join the Ride Tribe!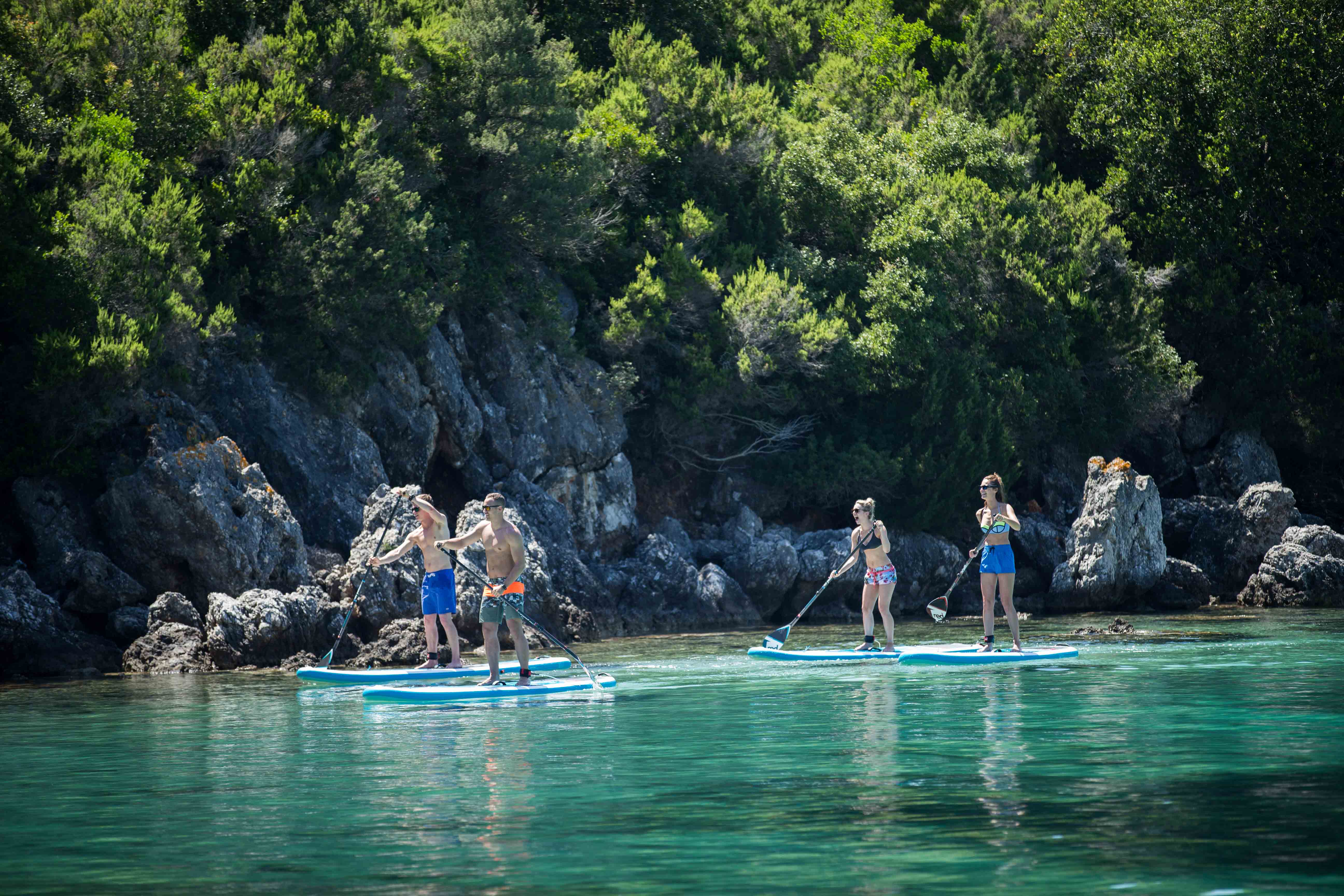 Kicking things off with the ultimate family board, the NEW 14'0" Ride L is an ideal choice for those of you with small families or groups of friends. Specially conceived to be ridden by groups of paddlers wanting to share some fun on the water, the board's width and length means you can get a serious team effort going without having the worry of falling off! Whatever you use the Ride L for, you can be safe in the knowledge that it was built to the same high standards as the rest of the Red Paddle Co range and can withstand a bit of rough and tumble!
For those of you with young kids, our 9'4" Snapper will provide your little ones with plenty of fun, not forgetting the fitness benefits! With its shorter and narrower dimensions than other boards in the Ride family, young riders are still able to manoeuvre the board and still feel stable. A great way of getting your kids involved on the action, whilst you big'uns use one of our larger boards!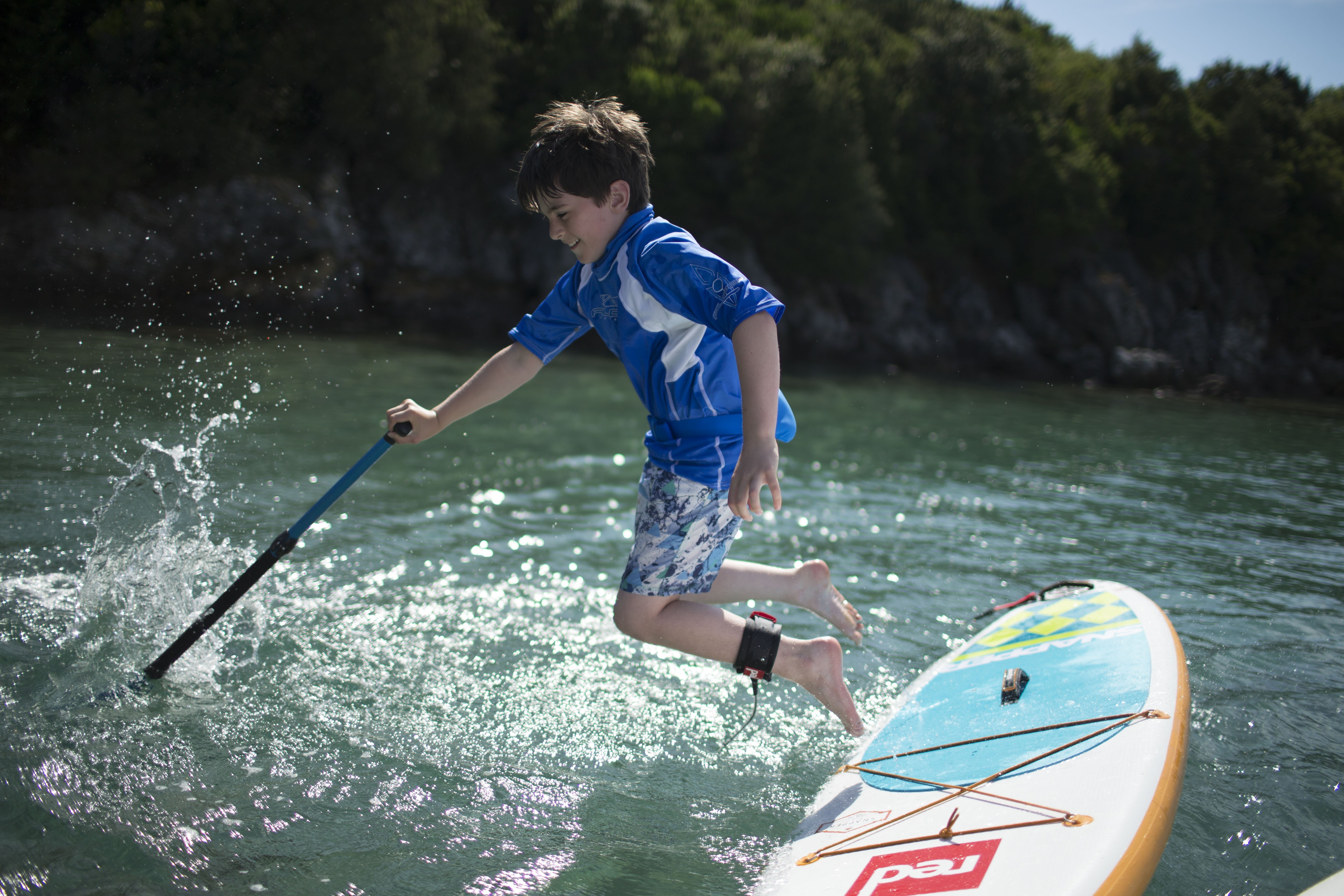 If you're lucky enough to not be carrying too much weight before the festive period, the 9'8" Ride is the perfect board choice for lighter riders who are in need of a versatile board. This board has been designed for all-round usage for riders under 70kg, but that doesn't exclude heavier riders. In fact, for those of you over 70kg keen on looking to surf with the 9'8", this board is also a very good choice due to its manoeuvre-orientated shape!
Already holding the grand title of the world's most popular inflatable SUP, the 10'6" Ride is the perfect all-rounder board! Designed to float and glide easily on flat water with its curve in the plan shape, the board rides smoothly and predictably in surf, no matter what kind of rider you are. With its 120mm thickness, you can be sure the board will maintain its stiffness whilst not affecting ride and performance!
A step up from the 10'6", brings us onto the 10'8" Ride. A board designed for bigger riders and family paddlers, the 10'8" has all the same qualities as the 9'8" and 10'6", but it's just 2 inches wider at 34" and has an extra 56 litres of volume which means you get greater stiffness at lower pressure! In fact, the 10'8" is actually up to 40% stiffer than a standard 4"/100mm board at the same pressure. And if you're wanting to carry a passenger on the board, that is perfectly doable too which is often why families often prefer it to smaller ride options.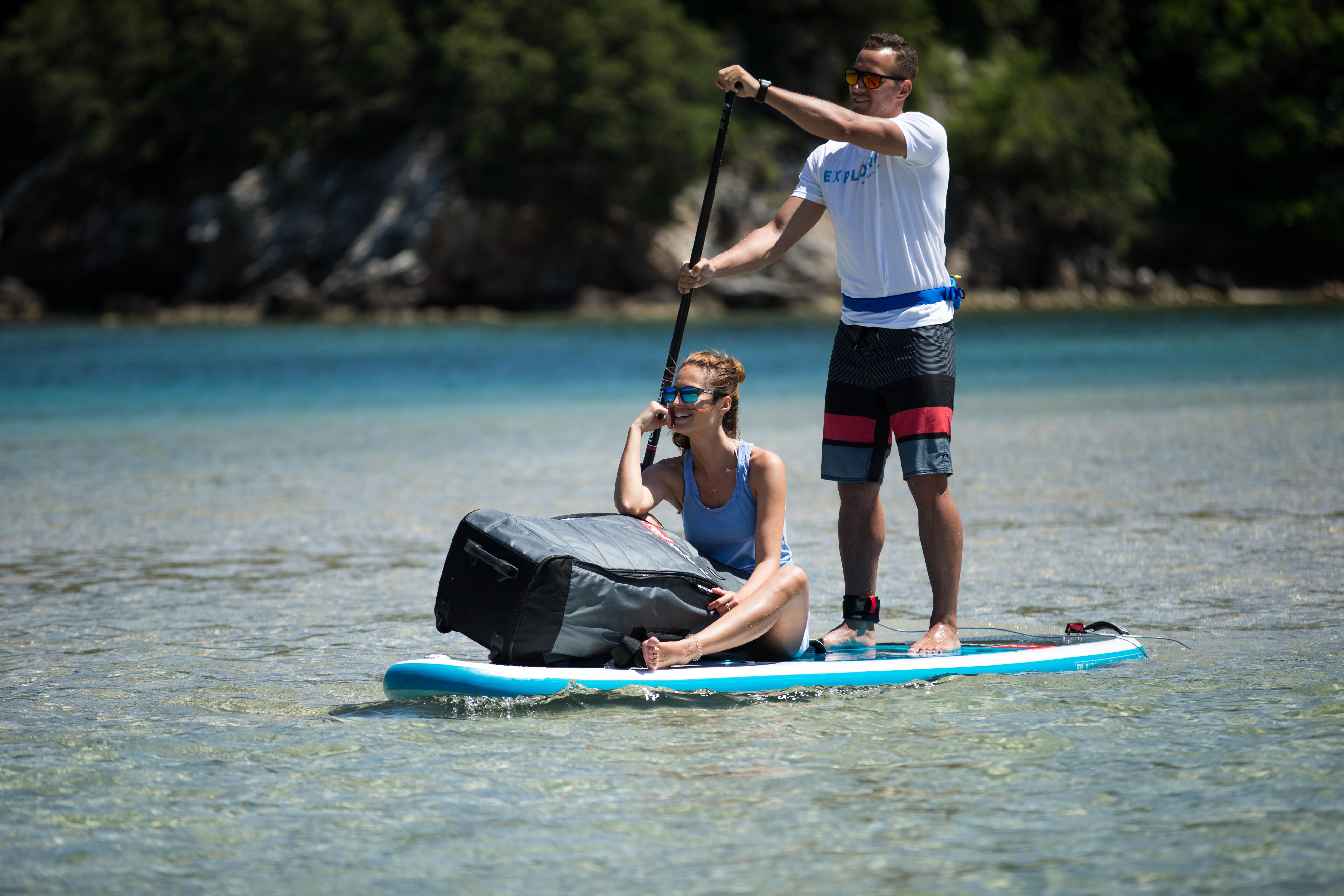 The last of our Ride boards is the 17'0" Ride XL. A board quite literally designed for everyone… including the dog! At a whopping length of 17'0" and 60" wide, the Ride XL has been designed to carry a whole number of passengers as a fun and sociable means of getting on the water! Technically speaking, the XL Ride is an extension of all its sister Ride boards. With its wide deck and tail, the board is able to maintain stability, even when 8 people are on board!

Stay tuned for next week and get ready to sail into the sunset!
If you don't already make sure you follow us on:
Facebook – https://www.facebook.com/Redpaddle
Instagram – https://www.instagram.com/redpaddleco
Twitter – @redpaddleco