Return to blog
Introducing The New Red Original Kids Changing Robe
Family
Kids
Products
Red Original
Posted by Luke Green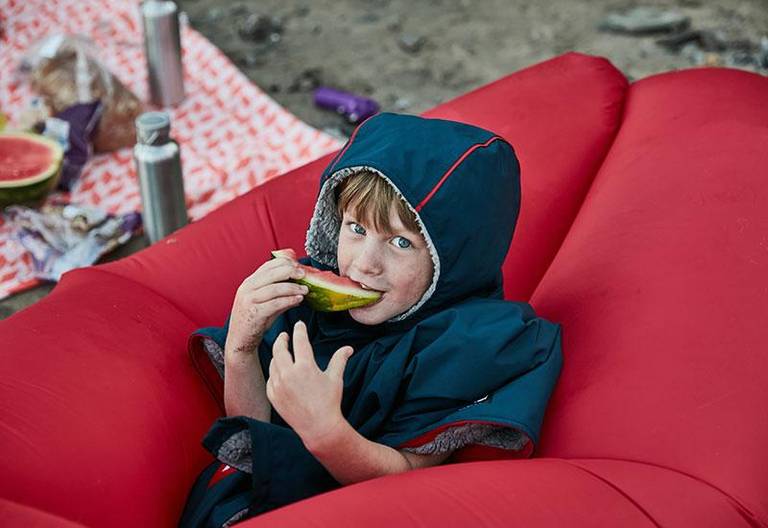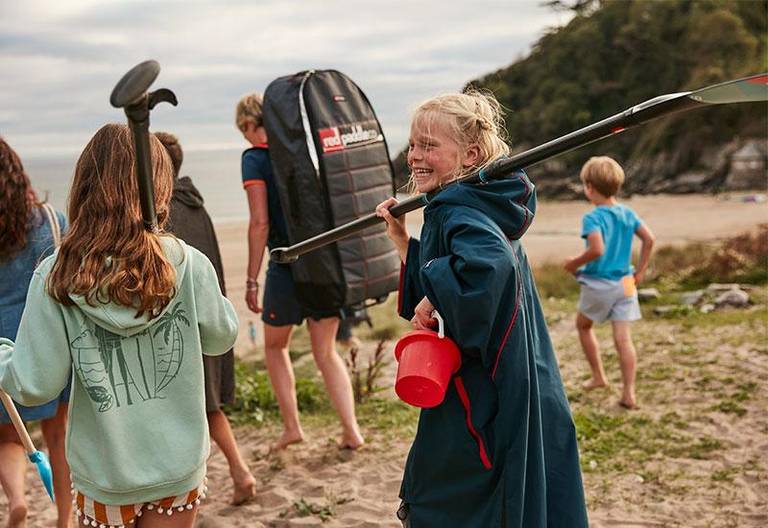 With a Red Original changing robe, kids will be able to warm up quickly even when exposed to the elements as well as get changed faster thanks to the warm fleece lining. Its size, shape and unique stretch panels allow children to get dressed and undressed whilst remaining fully covered, making it perfect for getting changed on the beach or by the car. What's more, thanks to their stylish aesthetic and comfortable feel, kids shouldn't mind travelling to a beach or swimming pool while wearing their Pro Change Robe, allowing them to arrive swim-ready. They can even keep wearing their wetsuit or swimsuit on the ride home without the risk of undercooling, and the car stays dry and clean on top of that
Our kids changing robe is more than just simply a robe to get changed in; it's an essential piece of kit on any outdoor adventure. Perfect for attending watersporting events or outdoor activities such as rugby, football, bouldering, cross country, and so on, our changing robes will keep kids dry and warm before, during, and after their activity. This is possible thanks to the incredibly lightweight technical fabrics used to make our Red Original changing robes, which stop water from getting in and allowing any moisture out.
Available in two colours, navy blue and grey, these hooded changing robes can be easily packed into a 10L drybag and are generously sized (4'2" - 5'0" / 130cm - 155cm) to ensure the kids have plenty of space to get changed. The high-performance waterproof and breathable shell stops water from getting in whilst allowing moisture out so the interior doesn't stay wet but dries during and in-between uses. The stretch shell and stretch panel vents provide 'give' to allow quick and easy changing in comfort. On the inside, we included a super soft moisture wicking fur lining that pulls water away from the skin.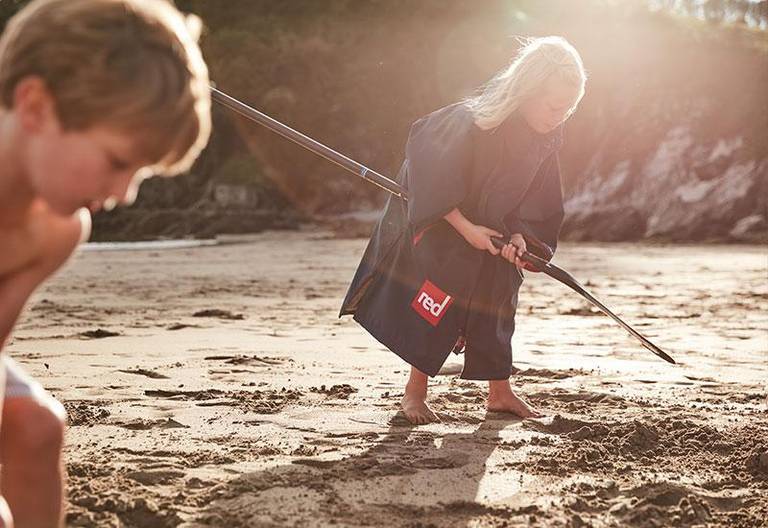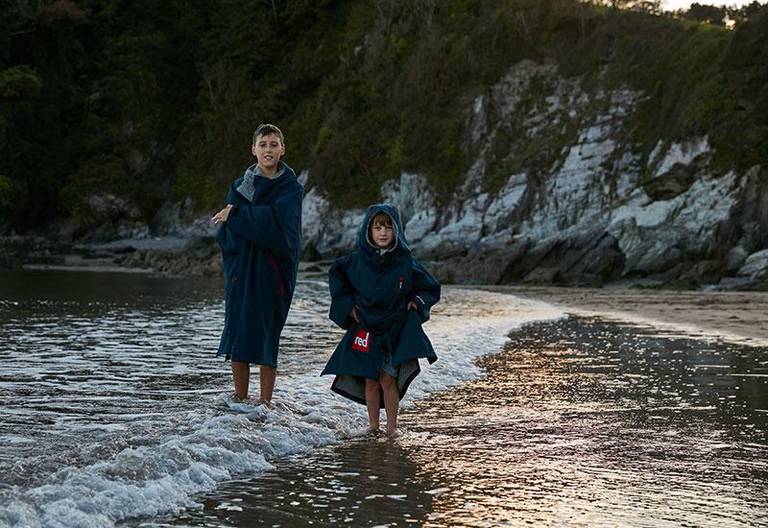 Other practical features include a 2-way chunky YKK zip allowing you and your kid to open the jacket from inside or out, and the bottom up! The zippers and poppers on this changing robe are designed to be used no matter how cold your fingers are. The front zip is concealed with a fleece guard on top of that to keep wind chill out and the neck warm. The material is designed in a triple-layer construction to increase thermal retention whilst being very lightweight. The Kids Short Sleeve Pro Change Robe also includes a waterproof chest pocket that is easy to access as well as large fleece-lined handwarmer pockets that help your kids keep their hands warm and out of the wind and rain.
The recently launched adult version of the Kids Short Sleeve Pro Change Robe, the Red Original Long Sleeve Changing Robe has been very well received by the community, from comments about it being "cosy, warm & comfortable" to "This will undoubtedly change the way I behave on the beachfront.". With the kids changing robe we aim to reach the same level of practicality and satisfaction amongst the little outdoor adventurers out there.