Return to blog
How To Embrace Winter Trail Running In 2022: 6 Useful Tips
Posted by Alex Clasper
Winter trail running certainly presents its own set of challenges - Chilly temperatures, ice, snow and shorter days can suddenly make cosying up on the sofa seem a whole lot more appealing. It might be more challenging, however winter trail running provides some of the biggest rewards, as well as the most spectacular scenery. Nothing shakes off cabin fever quite like a brisk run in the cold, and it's the perfect way to boost both mental and physical health during the winter months. So if you're hoping to embrace winter trail running this season, make sure to consider the following practical tips:
Choose Your Trails Strategically
Trail conditions vary widely in the winter time and so it's important to be savvy about how you plan your route. As a general rule of thumb, always choose white, crunchy snow rather than clear ice, as it's all too easy to slip on black ice. If you prefer a dry trail then seek out south-facing routes as these will dry out faster than north-facing routes. Routes that are surrounded by dense trees will provide you with some level of protection from the wind, although they may take longer to dry out than exposed areas, such as trails through grassland. Make sure to keep your eyes peeled for obstacles, as the winter weather tends to throw up plenty of loose debris from mudslides and storms.
Consider Timing
Timing is important for winter trail running in two senses. Firstly, you need to be strategic about the time at which you choose to run. Ideally, mid-day is the best time to head out as the ground will be less frozen and visibility will be at its highest. We'd recommend avoiding running first thing in the morning or in the evening when it's dark, however it's always sensible to carry a torch with you in case you get caught out for any reason. Some people who enjoy trail running in the snow like to head out in the morning when the snow is still fresh and isn't sloppy and melted. The second aspect of timing in winter trail running is pace. Don't be afraid to slow down your pace or embark on shorter routes as the conditions are a lot more hazardous and draining in winter.
Wear Layers
The key to staying warm without overheating when winter trail running is layering up. When choosing your winter trail running gear, start with a moisture wicking base layer and tights before adding an insulating top layer like the Red Original Performance Long Sleeve Top. This high performance top is made using flexible, moisture wicking fabric with a long neck zip and thumb holes to enhance warmth. Finish with a waterproof outer layer alongside gloves, hat and a wind buff for your neck.Lightweight, waterproof gloves are ideal for protecting you from the elements at this time of year. Our Voyager Beanie is perfect for cold weather running due to its breathable design and comfortable, flexible fit. It's made from 100% recycled polyester that meets the Global Recycled standard.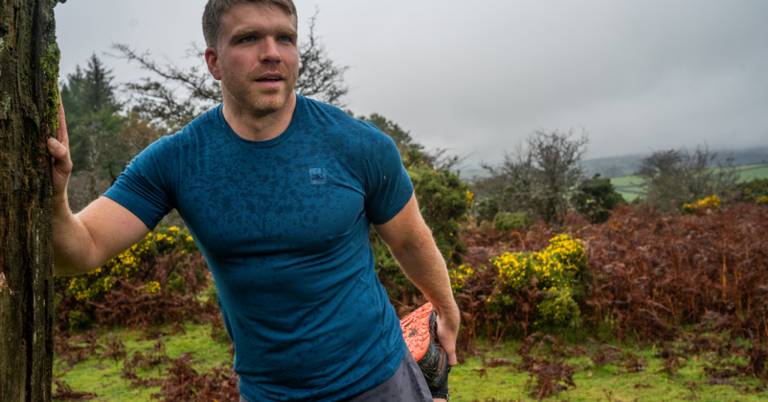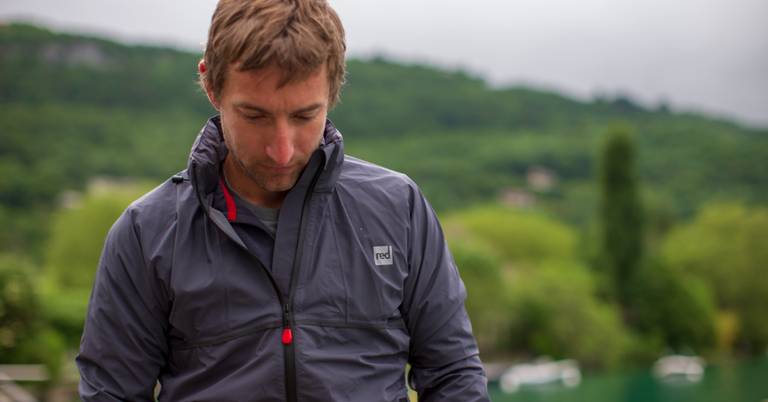 Use Specialist Footwear
While regular trainers may be suitable for use on trails in dry conditions, they won't provide you with the grip that you need in the winter. If you live in a climate where snow and ice are common conditions in the winter then you should always wear fell or trail shoes that are designed specifically for running on snow on ice. These are fitted with special lugs and/or metal spikes that provide you with the grip and traction that you need. It's best to have a local running shop assess your gait and make recommendations based on your individual requirements and the environments you plan on running in. Don't forget waterproof socks to go with your shoes!
Stay Hydrated & Fuelled
Even though you may feel less thirsty in the cold it's still essential to stay hydrated when winter trail running. Make sure to bring water in an insulated bottle to ensure that it doesn't freeze as you're running, and if you're planning on running for more than an hour it's a good idea to pack a few high energy snacks like energy bars or gels to keep you going. Regardless of how long a run you're planning, it's always sensible to bring a waterproof backpack with a few essentials in - water, snacks, torch, first aid kit, spare jacket, hats, gloves, and a phone to call for help in case you run into trouble. If you get held up for any reason you need to make sure you've got the right gear to keep you warm and well.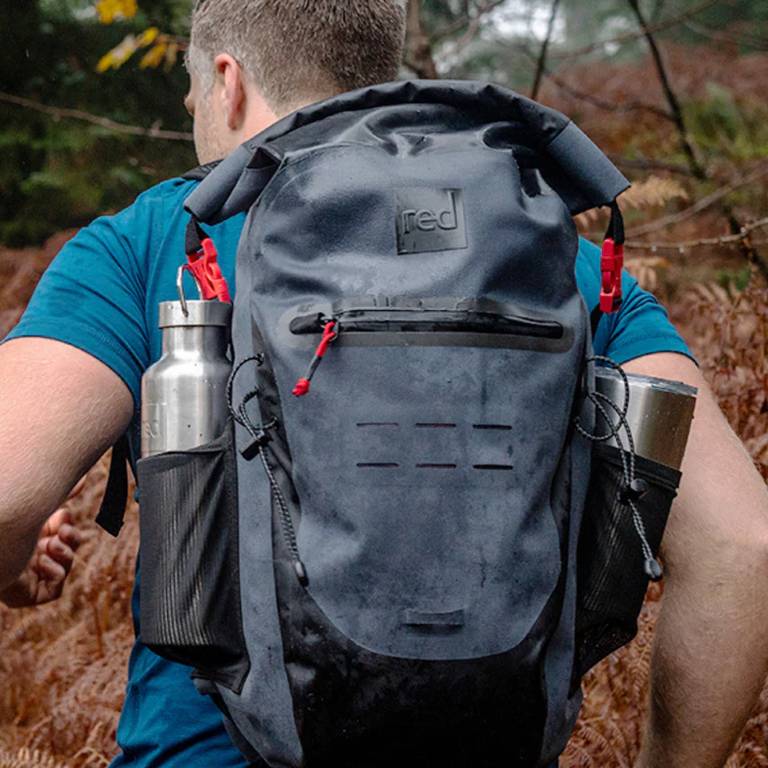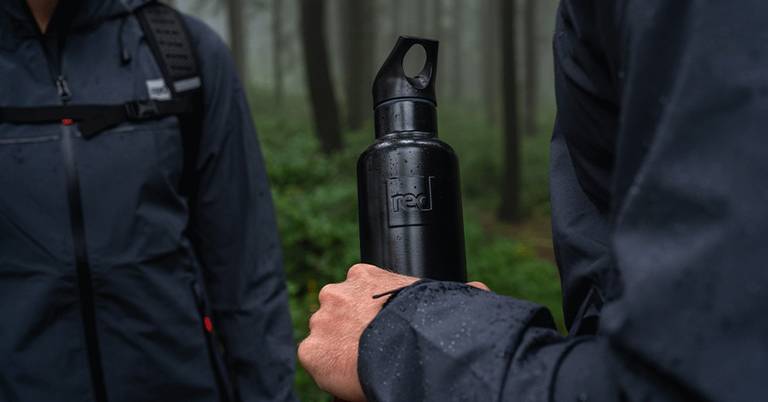 Reward Yourself At The End Of Your Run
To help boost motivation levels, it's always a good idea to have your favourite hot drink in an insulated cup waiting for you at the end of your run, alongside your favourite post-run treat. This will give you a little extra incentive to get outdoors and push yourself. You also want to ensure that you're keeping yourself warm once you've finished running. The Red Original Pro Change Robe Evo is the perfect piece of winter trail running gear for helping you warm up quickly and stay protected from the elements. A super soft moisture wicking fleece lining keeps you cosy whilst a waterproof outer shell with toggled hood and wind baffle keeps you dry, toasty and warm whatever the weather. Paired with a steaming hot drink, this is the ultimate post-run essential for cold weather.