Return to blog
How To Choose The Best Sailing Clothes For Summer 2022?
Posted by Alex Clasper
Warm waters, calm conditions and long daylight hours are just some of the reasons sailing is great during summer in the UK. However, you must be ready for the heat and UV. What's an easy way to prepare? Choosing the best sailing clothes to suit the warmer weather. In order to help you make the most of being out on the water this summer, we've rounded up the best sailing clothes to include in your kit list.
The type of sailing that you do will affect the type of men's and women's sailing clothes & accessories that you need and so this is an important place to start.
Type Of Sailing:
If you prefer dinghy sailing, you'll know that you spend most of your time exhilaratingly close to the water and so the chances are you might get a little wet. This means you may want to opt for sailing clothes that will dry quickly and keep you warm if you get splashed by the ocean, such as a lightweight waterproof jacket or wetsuit. However, the best sailing clothes also need to be lightweight too! Dinghy sailing requires athleticism; it can be physically tiring, so the lighter and more flexible the clothing the better.
For keelboat sailing, which is usually less physically demanding, you can get away with a casual approach and may be more comfortable in a t-shirt and shorts.
1.Sailing T-Shirt Or Top
UV protection is vital for both men's and women's sailing clothes, as the sun beams down onto your skin, whilst also reflecting off the water. Moisture wicking T-shirts that offer 50+ UPF sun protection are the best sailing clothes for protecting your skin from the damaging effects of UV rays, whilst also keeping you cool and comfortable.It's always important to wear sunscreen and stay hydrated.
In the summer, it's vital to pick high-performance sailing clothes that keep you cool and dry quickly in order to regulate your body temperature. Red Original's Men's Performance Long Sleeve Top and T-shirt have been created using advanced fabrics that dry four times faster than cotton. They even have a dri-release ability which prevents smells, so you can keep fresher for longer (your crew will be grateful!).
2.Personal Floatation Device
Did you know that wearing a personal flotation device (PFD) can increase your chances of survival by up to four times if you're immersed in cold water? This is why a buoyancy aid, lifejacket, or other form of PFD is an essential piece of equipment on our list. Even if you're a more experienced sailor, it's crucial to be prepared for all eventualities, in case you find yourself in a dangerous situation in the water. Wearing a buoyancy aid will help keep you safe, whilst providing you with peace of mind.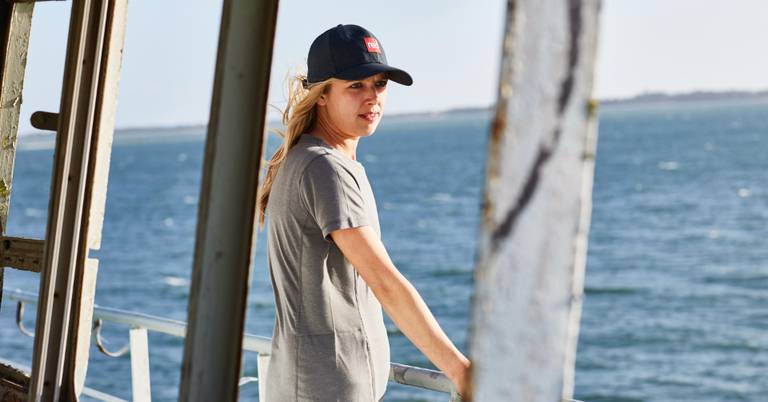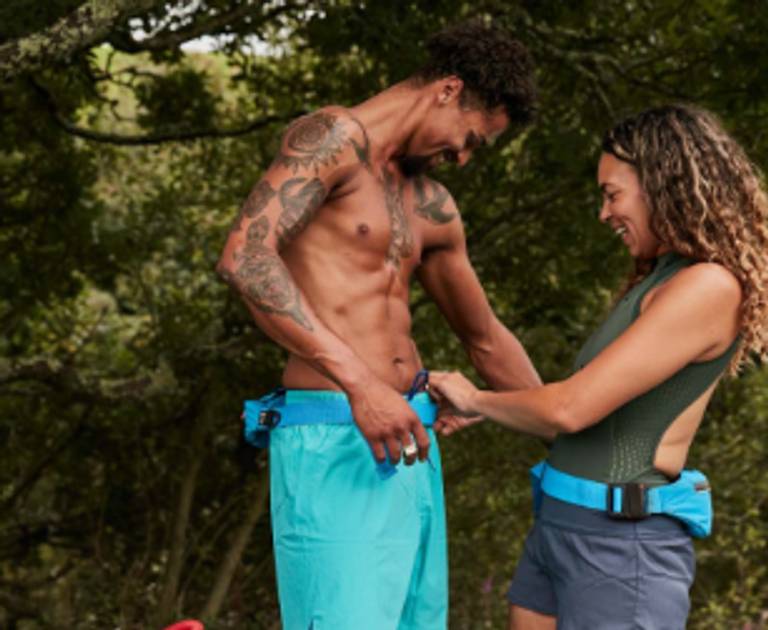 3.Lightweight Waterproof Jacket
A lightweight waterproof jacket is a must-have to include amongst your best sailing clothes for summer. We'd recommend choosing something with a 5k waterproof rating for unpredictable UK downpours. It's also important to consider the flexibility and breathability of your waterproof jacket, so it can keep up with the many strenuous tasks involved when you're out on the water.
The Red active jacket is a great choice of men's sailing clothing due to its 4-way stretch fabric and reflective trim safety feature for when you're still out on the water at sunset. It even folds down into an attached pack-down pocket to use minimal space on your boat.
4.Headwear
When choosing the best sailing clothes for summer, it's important not to forget headwear. This is to protect your head, face and ears from the harsh sea wind and damaging UV exposure. A warm but breathable beanie will keep your head protected, dry and cool. Why not check out our Voyager Beanie - it's made from 100% post-consumer Recycled Polyester approved by the Global Recycled Standard.
5.Waterproof Changing Robe
Last but not least, get warm and dry after a dip in the sea with a waterproof changing robe. Perfect for boats that don't have interiors for privacy whilst you change, a waterproof changing robe allows you to switch out of your wet clothes or swimsuit discreetly, whilst soft fleece draws the water away from your skin. We'd recommend choosing a YKK wind baffled zip and toggle hood design to prevent water and chill from the wind from getting in.