Return to blog
Get Fit In 2020 With These 5 Outdoor Activities For Beginners
Health
Outdoor
Posted by Luke Green
As we go into a new year and new decade it's time to get back or just get into shape and into a whole load of new adventures outdoors. As outdoor lovers, we've always thought that the best way to get and stay fit is to enjoy yourself while exercising. You're always going to be more likely to stick with a regime if you genuinely love what you're doing.
With that in mind, we've whipped up a shortlist of outdoor activities and water sports that will help keep you motivated and dedicated to staying active and healthy this year.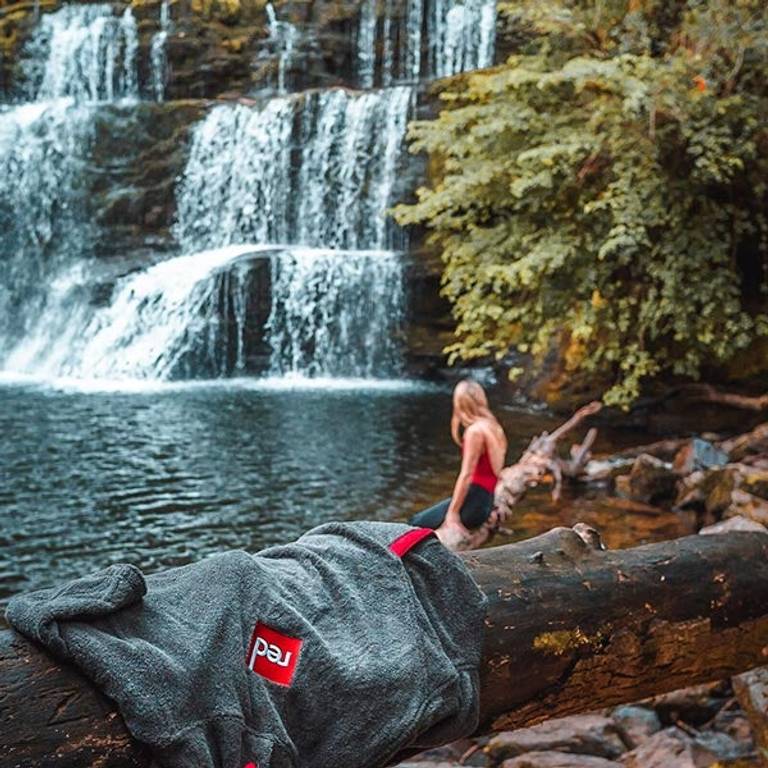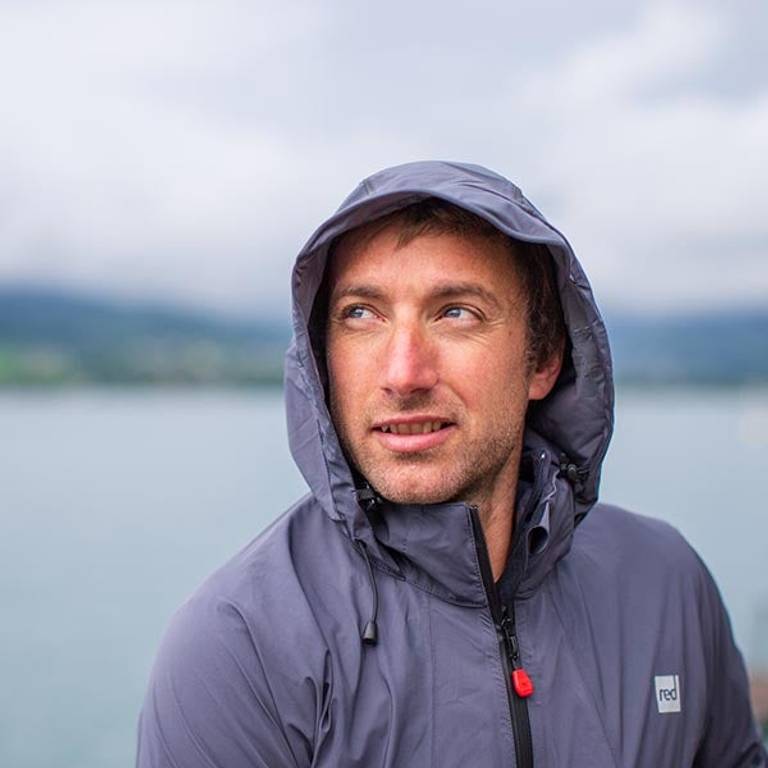 Hiking
This early in the year we love hiking as a way to stretch the muscles that might have been neglected over the holidays.
Starting with a few comfortable hikes once a week to warm yourself up and blow away the cobwebs you can really ease yourself into more difficult routes, or keep it light and easy, enjoying yourself and the scenery while reaping the benefits of being outdoors. Hiking is one of those perfect hobbies that let you exercise without feeling like you're exercising.
When hiking it's always important to make sure you're prepared for what the weather might throw at you. Keeping hydrated should always be a top priority along with making sure you're wearing appropriate clothing. When it comes to clothing you can find yourself either needing more layers or perhaps something that will allow you to breathe and keep you dry such as our amazing performance t-shirts available for men and women.
Paddle Boarding
As anyone familiar with our background and products will know, we love paddle boarding. Luckily for us, it seems like everyone else is starting to see how incredible it is too. In the last couple of years, we've seen a huge increase in the availability of paddle board rentals, giving people a great way to get into the sport without having to purchase their own board straight away. If you are looking for a place to learn where to paddle board then check out learn2paddleboard.com for a SUP school near you.
Stand up paddle boarding is a great way to see things that you'd never otherwise experience while giving you a light full-body workout. Whether you're on the open water or moving up and down the canals and riverways you can be sure that there's something for everyone. One thing to always bear in mind no matter where you're paddling, however, always wear a lifejacket or personal flotation device.
We specialise in a massive range of products designed by us to make adventuring in general, but particularly paddleboarding, more accessible and enjoyable. Browse our range of premium paddle board accessories and clothing on our website and visit our sister site, Red Paddle Co, if you're interested in getting a paddle board of your very own.
Cycling
Much like hiking, cycling is one of those great hobbies that you can do any time and almost any place. Whether it's a quick jaunt around the park on a Saturday morning or a late-night cycle around the miles of cycle paths available you'll always be able to find a new or familiar route that suits your needs.
Just like any other outdoor activity, keeping warm, dry, and well supplied should always be something you keep in mind and we've got exactly what you need to keep yourself covered. Whether it's a performance top layer to help you regulate your temperature, a waterproof jacket or our always-handy insulated water bottle to keep your drink hot or cold depending on your needs.
Swimming
Swimming is an often forgotten outdoor sport as people tend to think of it as mainly an indoor activity. Nothing could be further from the truth with countless options when it comes to beautiful outdoor swimming locations in the UK and across Europe. The Outdoor Swimming Society offer some great events if your looking to challenge yourself in some amazing locations, however they do book up fast so be quick!
While potentially a little colder than what you'd get from indoor swimming, the chance for fresh air and the tranquillity of the outdoors more than outweighs the negatives and once you've experienced it you'll never want to use an indoor pool again.
Swimming is widely recommended as an exercise for people who have problems with their joints as it places a lot less stress on them while allowing you to maintain a full range of movement and muscle growth. With our microfibre towel and change robes available for men and women, you can maintain your modesty and your comfort without any worries.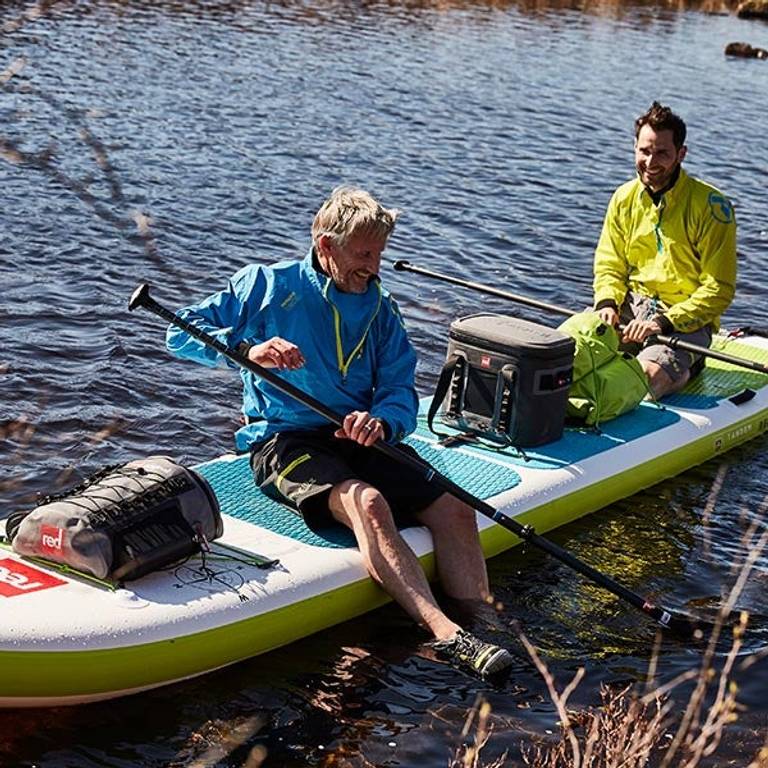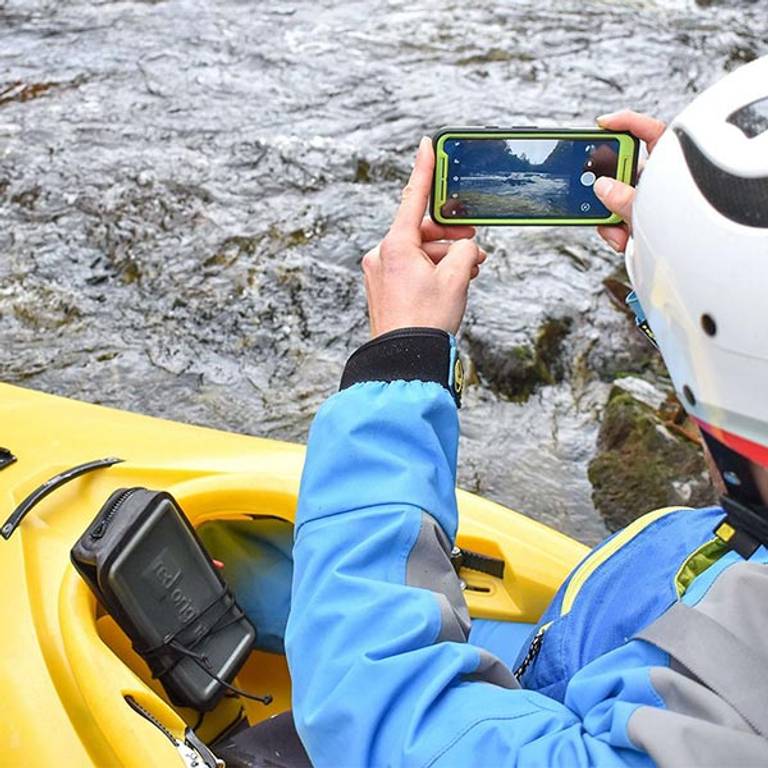 Kayaking
It shouldn't come as a surprise to anyone that another water sport has made our list, we just love being out on the water. Kayaking is a more upper body based workout than a lot of the others on this list but it does require a strong core as well.
Like a lot of the other activities on our list, kayaking is only as strenuous as you make it. You can push yourself and make it a real workout or take it easy and coast along. For the more adventurous amongst us, there are all sorts of courses and runs that you can try out as you grow more confident and want to push yourself further.
If you'd like to give kayaking a try but aren't sure were to begin, you can find your nearest clubs and trails on Go Paddling. Red Original offers a range of essential Kayaking products that will help you enjoy kayaking to the fullest. We are constantly expanding our product range, so be sure to check the kayaking accessories and equipment category on our site regularly if you can't initially find what you're looking for.
Make 2020 the year that you truly explore and enjoy the outdoors with Red Original's help. As outdoor enthusiasts, we've tailor-made our products to fill gaps in the market that we felt we could improve on and we'd love to help you fall in love with the outdoors too.