Return to blog
Aspen in Action: SUP around Colorado
Brand
Posted by Maxine Smiles -Cooke
Welcome to the 'Travel Diaries'. This blog is an excerpt from our bi-weekly email series which features stories of incredible SUP adventures and locations from all over the world. If you want to receive stories like this straight into your inbox simply sign-up here, we'd love to have you on board!
Renowned as a travel playground for the rich & famous, the mountain town of Aspen, Colorado is a must visit destination for any snow-loving outdoor enthusiast. We chat to Aspen based photographer, Jordan Curet, as she shares her SUP story and tells us why this beautiful town isn't just for winter.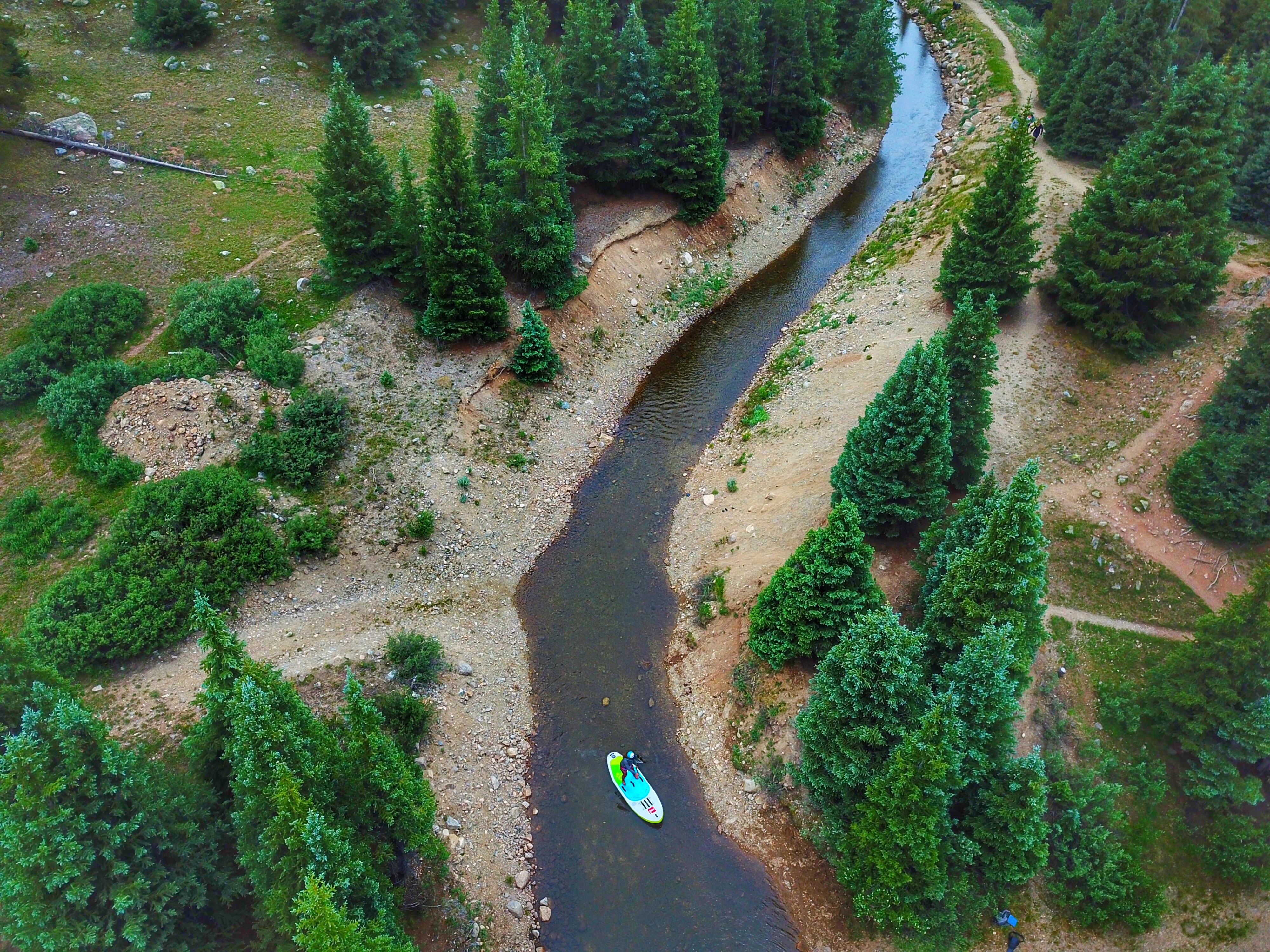 Growing up on the sunshine coast of California, Jordan has always found herself drawn to water, but with the nearest coastline a 14-hour drive away, paddle boarding made getting on the water in Colorado, far more accessible...
JC - "I discovered paddle boarding in 2009. I started out exploring local streams and beautiful high alpine lakes around Aspen. As I met more people paddle boarding I got involved in the white-water scene, going to different mountain towns in Colorado to compete in white water races."
When she is not out on the river taking on gnarly rapids, Jordan dedicates her time to supporting different organisations that inspire more women to get outdoors - a shift she feels is growing year on year…
JC - "I grew up as a city girl, and so being able to get out into the mountains has been a huge part of my life. I love that paddle boarding is open to everyone, self-supported and at the same time very social. I'm part of a few communitys that are focused on getting more women outdoors - groups such as Women of Colorado, AndShe'sDopeToo and SheLitf. Every year more and more women are embracing outdoor sports and I personally love finding new people to adventure with - whether that is SUP or hiking, climbing, skiing or camping - just being outdoors together."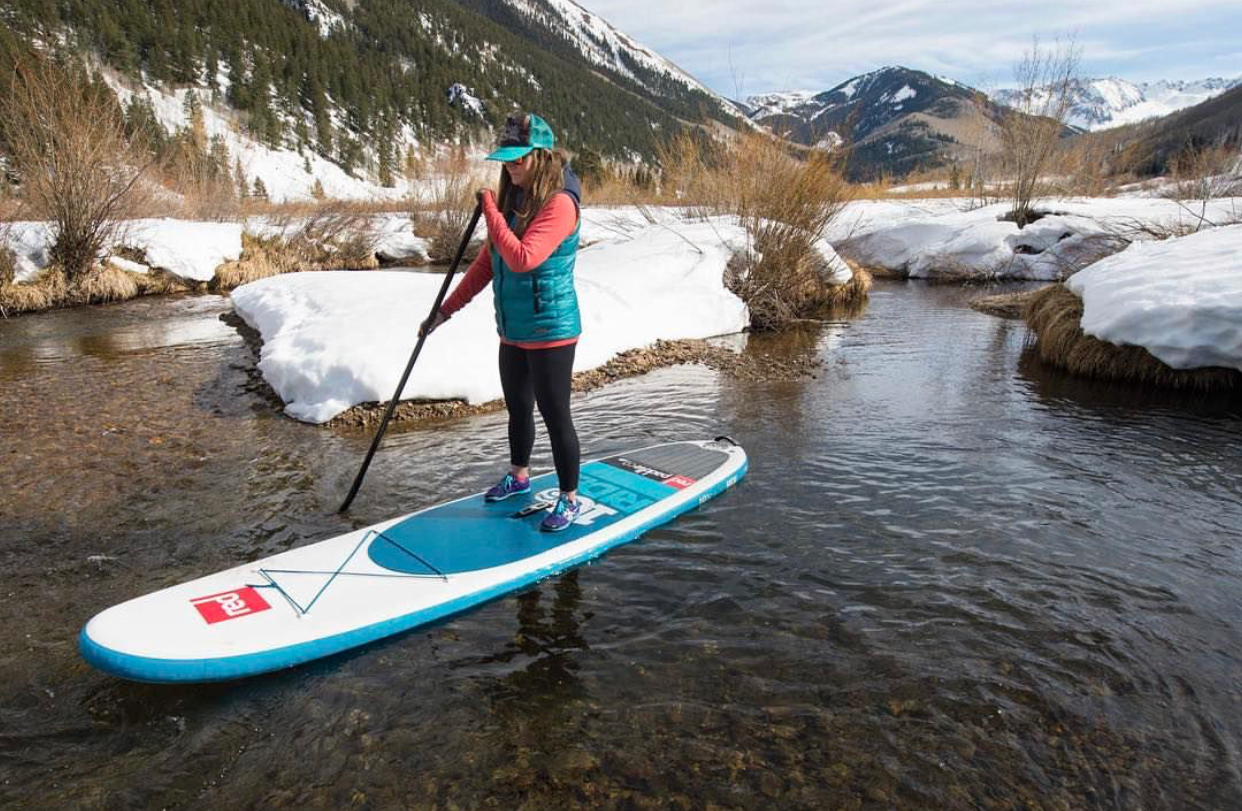 Previously working as a journalist and photographer, Jordan has been fortunate to combine her passions into her career…but how has her love for the water and SUP influenced where she finds herself today?
JC - "Photography has always been my passion. In addition to work, I love to shoot images of the adventures I go on. As I became more interested in paddle boarding, I enjoyed finding different ways to capture images on the water – from underwater housings to aerial views from a drone. When I made the move into PR it was a natural fit to continue to spread the benefits of SUP to everyone. I love that it's my job to bring more people into paddle boarding and get new people on the water. "
Jordan's unwavering passion for the outdoors is infectious and it is no surprise to learn that she is setting a person goal for 2019 to paddle 12 months of the year in Colorado...whatever the weather!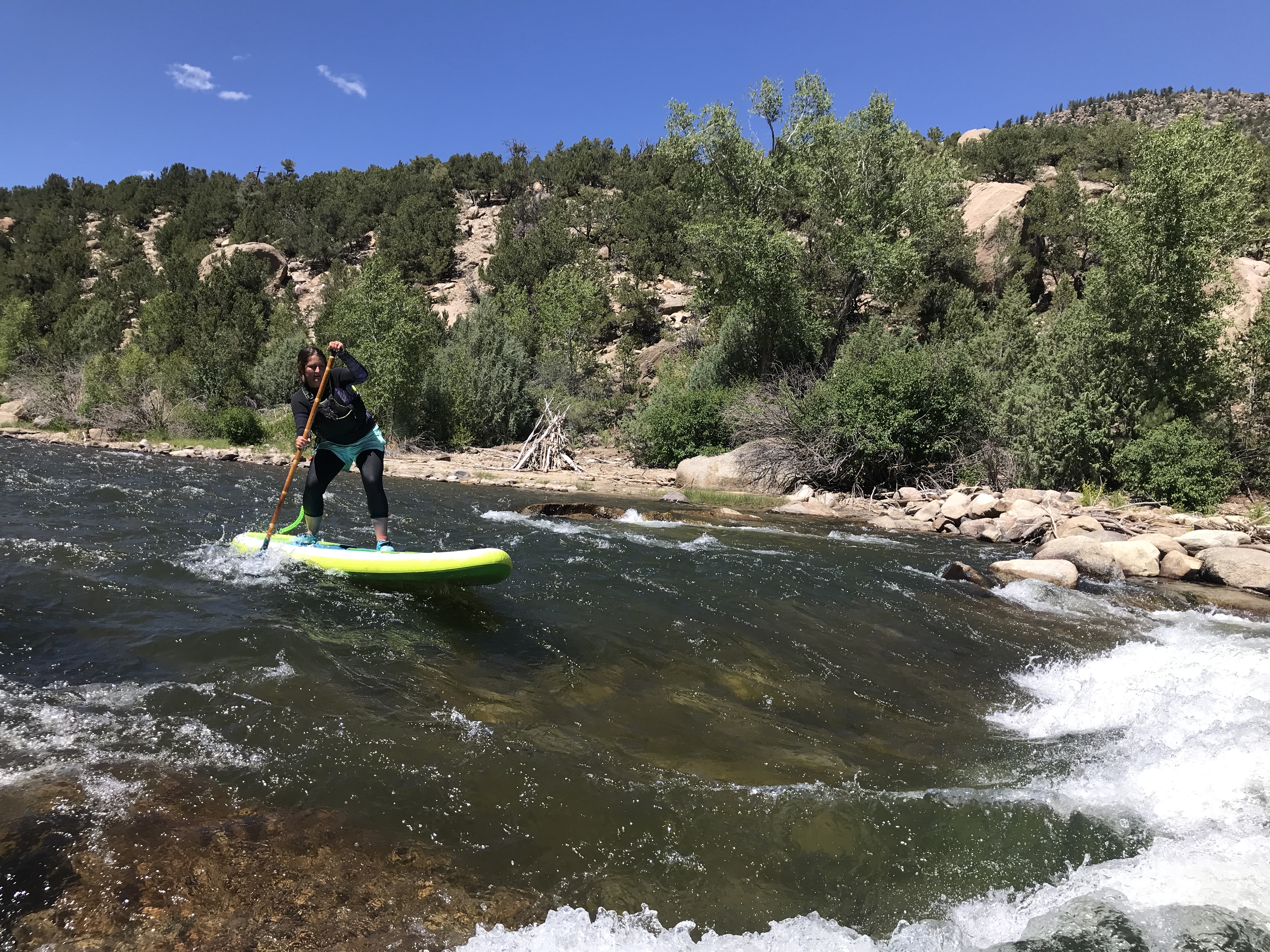 JC - "I love to paddle all year round but for me the spring is my favourite season. As snow melts off, the water rises and the shape of the river changes completely. This is also the best time of year for river surfing, as the waves take shape from the increased flows. At high water this is the only time some rivers are even runnable, allowing exploration of new sections. As the spring tapers off, the summer flows are great to take new people on the water, it is a lot more relaxed as everyone enjoys the summer sun. The fall is for exploring high alpine lakes and for fishing from my SUP."
Words by Robyn Dawson
Photos: Brandon Huttenlocher