Return to blog
5 Great Ways to Practise Mindfulness Outdoors
Posted by Alex Clasper
One of the best ways to relax and de-stress is to practice mindfulness outdoors. Immersing yourself in a natural environment while also being aware of your body and surrounding has many benefits, including boosting your overall mental health. At Red Original, we've taken a deep dive into the top five outdoor mindfulness activities that you can start engaging in right away.
Paddleboarding
Paddleboarding is an excellent way to practice mindfulness outdoors. Whether you are looking to relax and stretch out using your Red paddleboard or even just having some fun and a bit of a laugh with your friends, paddleboarding can develop your mindfulness in many ways.
SUP yoga is a particularly great outdoor mindfulness activity and you can take your meditation deeper than ever with no distractions surrounding you. Paddleboarding also offers a great low-intensity workout which can help your overall mindfulness. Setting off on your SUP will give you a great sense of self-satisfaction and you can burn calories while having a great time, whether you're with friends or taking some time to yourself.
Gardening
Gardening is a brilliant way to practise mindfulness, bringing you closer to nature while doing a necessary job and giving you some alone time to reflect. Gardening can make you more aware of the world and nature around you and feel more inclined to look after the environment which helps you to feel good about yourself. Plus, gardening is a great way to keep moving which is always good for the mind! You'll find yourself stretching, bending, pushing and pulling, improving your flexibility and muscle strength as well as your mental health.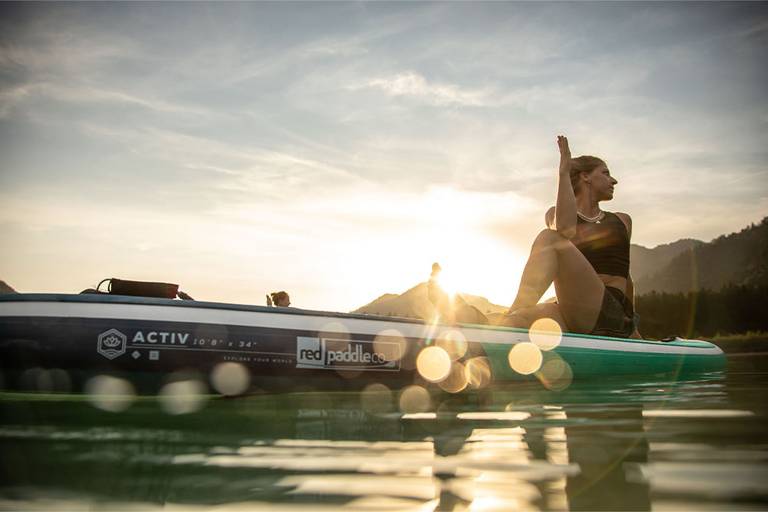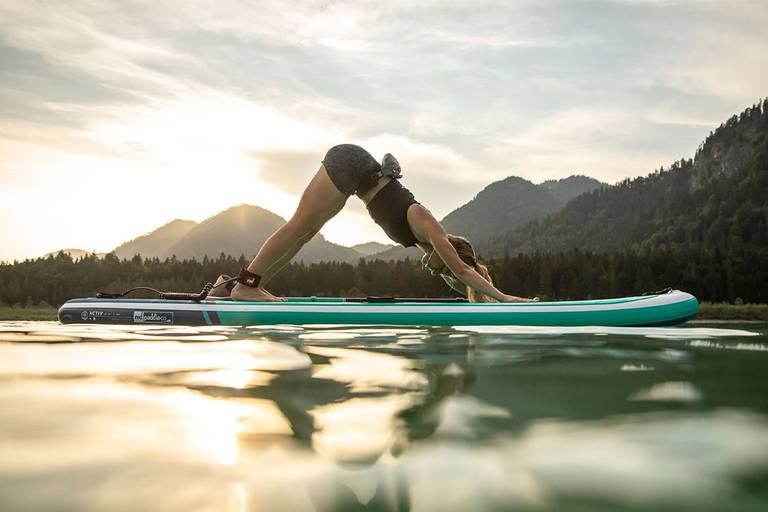 Wild Camping
Wild camping is one of the outdoor mindfulness activities that everyone should experience, giving you memories that last a lifetime. Camping brings you closer to nature and the people you go with as there is no technology to distract you. Without easy access to technology to distract you, you will have to find new ways of being entertained, whether you play a game or serve up a tasty picnic from your cool bag. You will emerge from your wild camping experience feeling refreshed and mindful as you have strengthened your bonds with the people around you and had a break from often stressful day-to-day life.
Meditation
One of the very best outdoor mindfulness activities is meditation. Meditation has been used throughout the ages as a perfect way to practise mindfulness and achieve a more peaceful and healthier life. Though it's often easier to meditate indoors, outdoor meditation is a great way to switch off in the fresh air which can do wonders for your overall wellbeing. If you meditate regularly, you'll find that your memory and attentiveness improve, strengthening your bonds with loved ones and boosting your ability to learn new things.
Walking
You might not realise it, but you practice mindfulness every day when you walk outdoors. Take a moment and really set your mind on your walking. Let nothing distract you from every step you take and the nature surrounding you and you will find that walking is one of the best outdoor mindfulness activities. Setting a goal while walking will give you a sense of accomplishment and give you a reason to get outside on your own every day, this will make you more self aware and mindful of what is around you as you walk.