Return to blog
What is Bike Packing & How Can I Get Started?
Biking
Red Original
Posted by Luke Green
Love cycling? Always up for an adventure? Well then bike packing could well be your new favourite hobby. As the name suggests, bike packing involves doing a multi-day cycling tour, carrying only the lightweight essentials with you on the bike. Bike packing routes can vary in length, difficulty and terrain. What's important is the feeling of freedom you get when you load up the essentials and cycle towards your next adventure.
Sounds pretty good right? In case you're wondering how to get started, take a look at our brief guide below, giving you all the pointers you need to head out safely on your first bike packing adventure.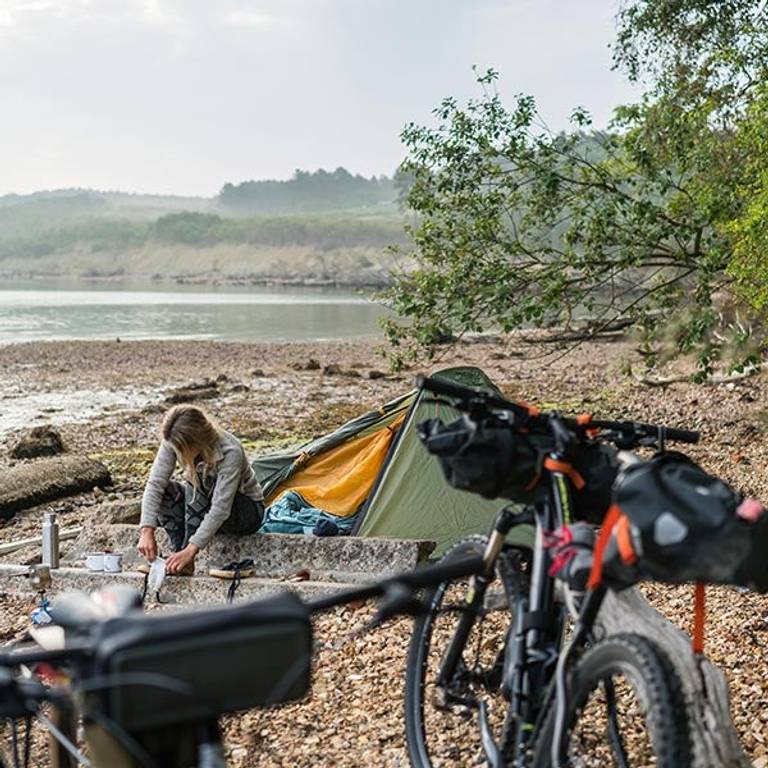 The bike
For obvious reasons, the bike is a very important part of bike packing. The style of frame you choose to use really depends on the routes you're planning to take and the terrain you're intending to cover. In general, a mountain bike is always a great choice as it can cover off-road trails nicely whilst providing storage for you to attach your luggage securely.
Mountain bike or otherwise, there are 4 main factors you need to consider when choosing a bike for bike packing tours. These are:
-Luggage mounting options (can you attach your belongings easily to the bike?)
-Tire size (larger wheels provide a smoother ride for off-roading)
-Gearing (easy gears rather than hard gears will make climbing hills less challenging)
-Suspension (full suspension smooths out rough terrain but adds weight to the bike. Depending on the route you could also consider front suspension/ no suspension).
Here we're not talking about actual bike gears, although these are obviously also important to consider. What we're talking about here is making sure you've got the right clothing, accessories and any other kit to make your bike packing trip go off without a hitch.
Depending on the route you have planned, the amount of kit you require will vary, however, there are a few essentials that you will always need...
Clothing (base/ mid layers, waterproofs and of course a helmet)
Cooking ( A compact camping stove and basic cookware and utensils. Plenty of high energy snacks and water.)
Sleeping (Lightweight tent, bivvy bag or hammock)
Bags (You can use traditional pannier bags, however, we find that dry bags are easier to attach to the bike and to access. The Red Original Waterproof pouch is also perfect for keeping valuables attached to your person at all times)
Safety Equipment ( First aid kit and spare tools in case you need to make any repairs)
Bike packing routes
When it comes to bike packing, you can really plan your route according to your individual capabilities and preferences. If you're touring in the UK, there is so much diverse terrain to explore, from coastal paths to moorland.
If you're heading out on your first bike packing adventure, you may want to join an organised bike packing event where you can start exploring in a controlled environment before formulating your own trails in the future. Once you're setting out on your own adventures, some of the best bike packing routes in the UK include the West Highland Way, the Pennine Bridleway or if you're up for a serious challenge, Land's End to John O' Groats.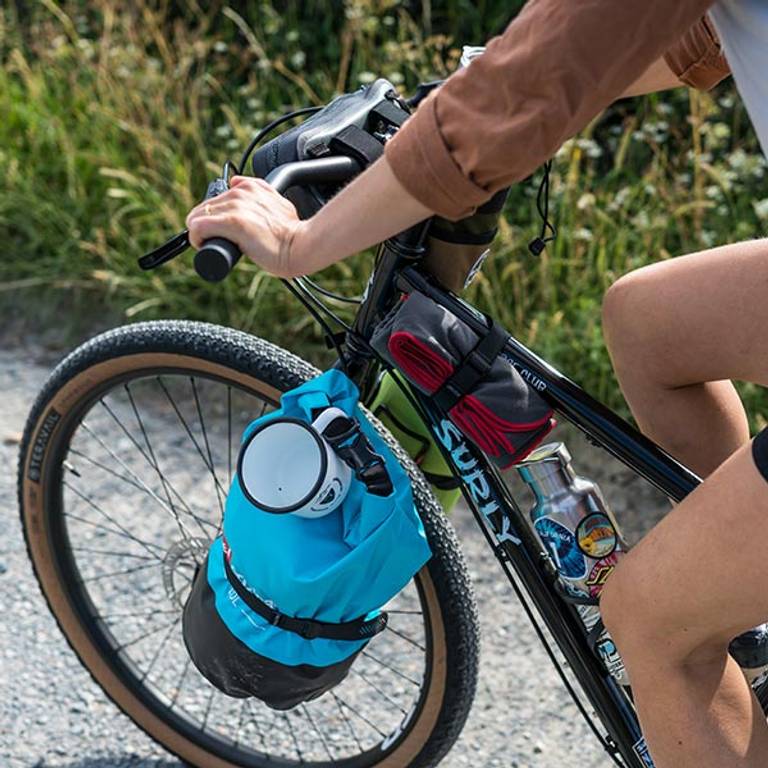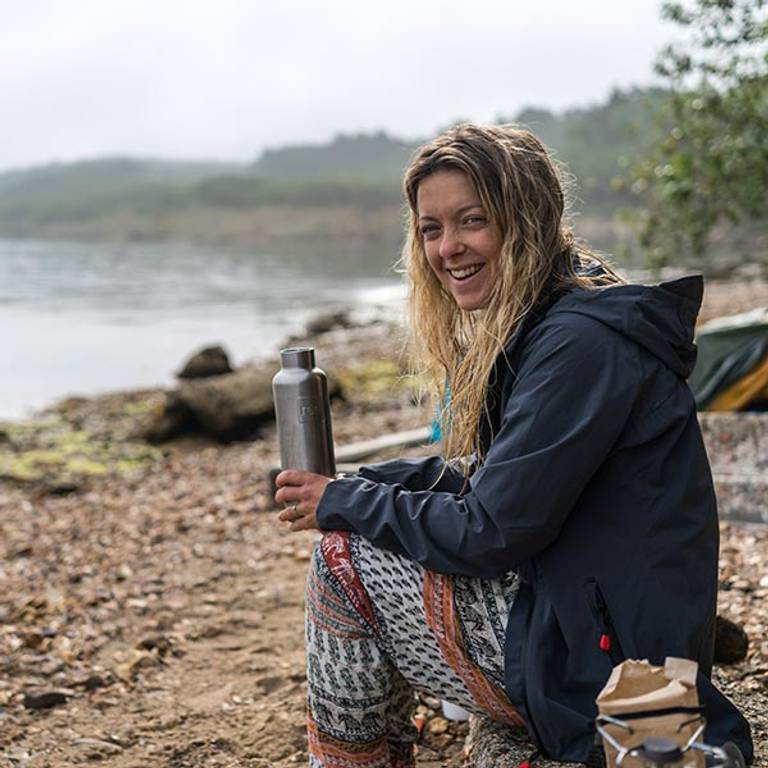 Planning your Bike Packing Route
Thankfully with endless bridleways and cycle paths across the UK there is no end to the opportunities for loading up your bike and heading on an overnight adventure. If you're looking for more inspiration you can find a route from your doorstep with mapping apps such as Komoot.
Wherever you choose to go, we guarantee it'll be one of your best adventures yet!