Return to blog
Towelling Change Robe Vs Microfibre Changing Robe - Buyers Guide
Red Original
Posted by Luke Green
A high quality changing robe completely transforms the experience of changing out of wet kit from being a right hassle to being completely stress free. Red Original's towelling change robe and microfibre changing robe both have exceptional drying properties and provide optimum comfort before and after you go in the water. Although both are outstanding in performance, they do have their own unique strengths that makes them best suited to different activities. That's why, in order to help you choose the best change robe to suit your requirements, we've put together the following buyers guide.
In order to make a helpful comparison between the two, let's start by having a look at their individual properties.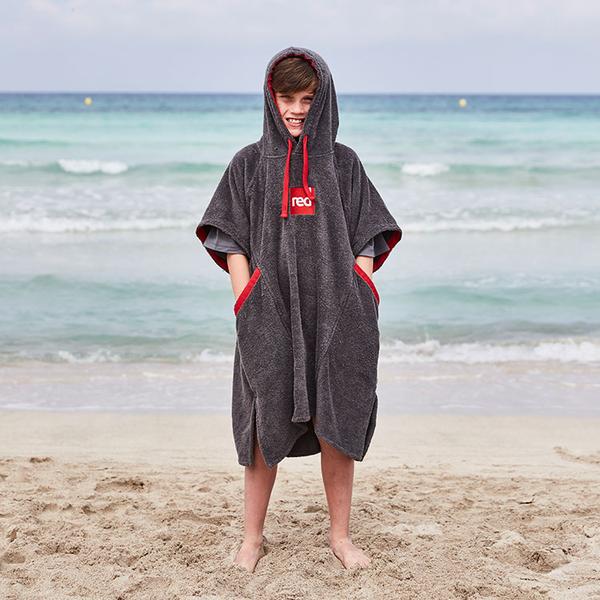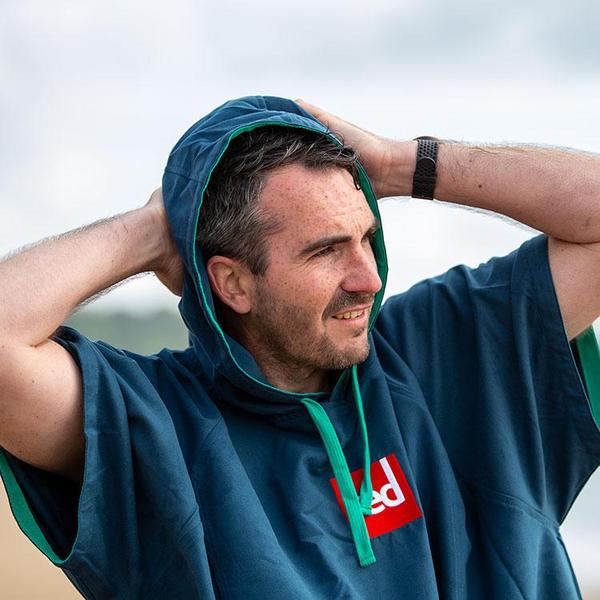 Towelling Change Robe Vs Microfibre Changing Robe - Properties & Tech Specs
Towelling Change Robe
Designed to keep you warm, dry and comfortable, our towelling change robe benefits from the following properties:
Heavyweight 430gsm 100% cotton: Absorbent luxurious cotton towelling dries you quickly and keeps you warm, even during the cold winter months
Sleeves and generous sizing: Deliberately oversized, the towelling robe provides plenty of space to get changed comfortably whilst protecting your modesty. Baggy sleeves offer an extra element of cover and warmth.
Large pockets: Keep your hands warm and out of the wind
Drawcord hood: Shield yourself from the elements when the wind and rain start blowing
Flattering silhouette: The flattering cut of the fabric ensures you'll also look great by the waterside
Quick Dry Microfibre Changing Robe
Super lightweight, our microfibre changing robe dries you in quick time and features the following high-performance properties:
Quick-dry suede microfibre: Kind against skin, the microfibre changing robe dries users in record time and remains super soft even after extensive use and washing
Super absorbent fabric technology: Capable of absorbing 4x its weight in water, this isn't called a 'quick dry' microfibre changing robe for nothing
Convenient drawstring hood: Keep protected from the wind and stay cosy
Large front pockets: Keep hands warm and shielded from the wind
Sleek cut and style: This microfibre changing robe offers plenty of room for unrestricted changing, whilst a sleek cut design keeps you looking great at all times
Handy storage bag: Transport your microfibre changing robe easily with a matching microfibre storage bag
How do I decide between the two?
Both the toweling and microfibre changing robes are excellent and reliable choices. When it comes to deciding between the two, it really comes down to what activities you are planning to use the robe for. In order to help you make your decision, it might help to think about the following:
Warmth: Both changing robes are well suited to all seasons. However, made from thicker material than the microfibre changing robe, the toweling robe will be a good choice if you're looking for a robe to keep you warm for hours at a time, particularly during the winter months. With its quick-drying properties, the microfibre changing robe also helps you warm up quickly, however, due to its lightweight nature, it's also very well suited for changing in warmer weather. If you're looking for ultimate warmth in a changing robe then check out our fleece-lined waterproof changing robes.
Portability: The toweling robe and microfibre changing robe are both easy to pack down into a bag and carry with you. However, if you're particularly limited on storage space, then the microfibre changing robe might be the easier option. Super lightweight, the robe can be packed down into the matching storage bag and slotted into a bag or carried on the side.
Activity: What activities will you be using the robe for? For example, if you're a keen swimmer or water sports enthusiast then the toweling robe will be best suited to help you warm up once you're out of the water. Alternatively, perhaps you're wanting something you can throw on when changing at the gym? In which case, the microfibre changing robe would be the lighter option to carry with the rest of your gym kit. Thinking about the activities you do on a regular basis, will definitely help you choose the best robe.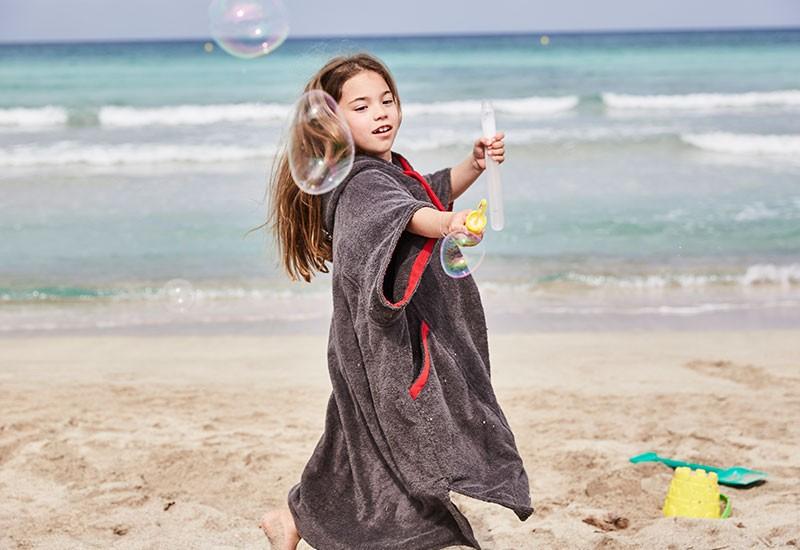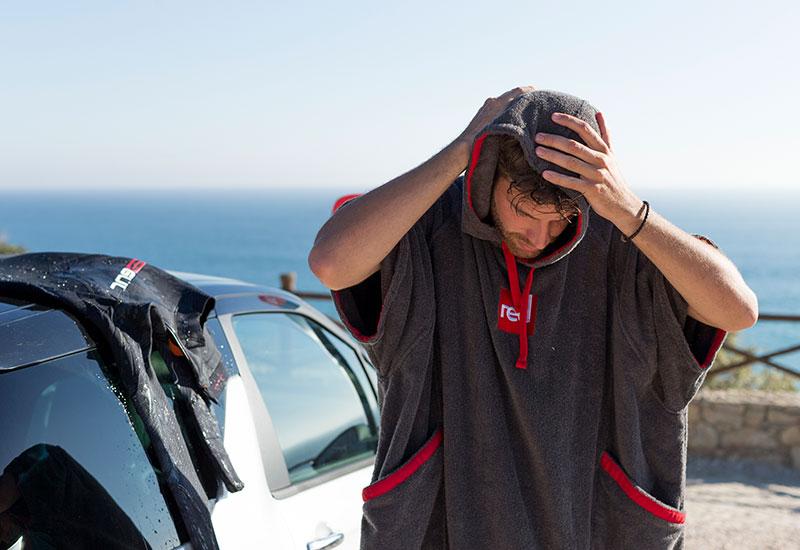 As we've discussed, both the toweling and microfibre changing robes offer quick-drying and exceptional comfort. So, when it comes to deciding between the two it ultimately comes down to personal preference and how you intend to use the robe.
Hopefully, this buyer's guide has helped you come to a decision, however, if you would like further advice on either of these products please don't hesitate to get in touch with us. For guidance on finding the best change robes for your kids, check out our previous article.