Return to blog
The Red Original Guide To Autumn Camping in 2021
Posted by Luke Green
Camping isn't just for summer. In fact, Autumn is one of our favourite times of the year for camping. Not only does Autumn provide some of the most beautiful scenery, campsites are also a lot quieter outside of high season, making for a much more relaxing and enjoyable trip away. Not to mention, camp fires are a lot more cosy when there's a little bit of chill in the air. So, if you're thinking about heading out on an autumn camping trip, the following guide will provide you with the best tips and tricks for enjoying the best outdoor trip at this wonderful time of year.(Never light a fire in the wild. Make sure you only ever use designated fire pits at official campsites).
Layer up
Autumn weather has a tendency to be quite variable, and so it's important to be prepared for all eventualities. Layering up your clothing is the best way to keep warm, and means you can easily remove layers if you start to overheat. We recommend pairing our performance T-shirt as a base layer with our long sleeve performance top layer (available for both men and women) on the outside. All our performance clothing is moisture-wicking, making it perfect for keeping you warm, whilst allowing your skin to breathe so that you don't overheat in your sleeping bag. For chilling by the fire in the evening or walking to and from the shower blocks, our fleece-lined, waterproof Pro Change Robe Evo is another autumn camping essential. It'll keep you warm and dry whilst making changing and moving around the campsite hassle-free, even in the wind and the rain.
Stay busy
When it's cold and rainy, no one wants to be sitting feeling bored in a soggy tent. That's why one of our top recommendations for autumn camping is to plan plenty of daytime activities to distract yourself from the weather. There are some spectacular hiking trails and bike routes to explore during the autumn months, where you'll encounter amazing scenery. Pack up some lunch and an insulated travel cup, and you've got yourself the perfect day out.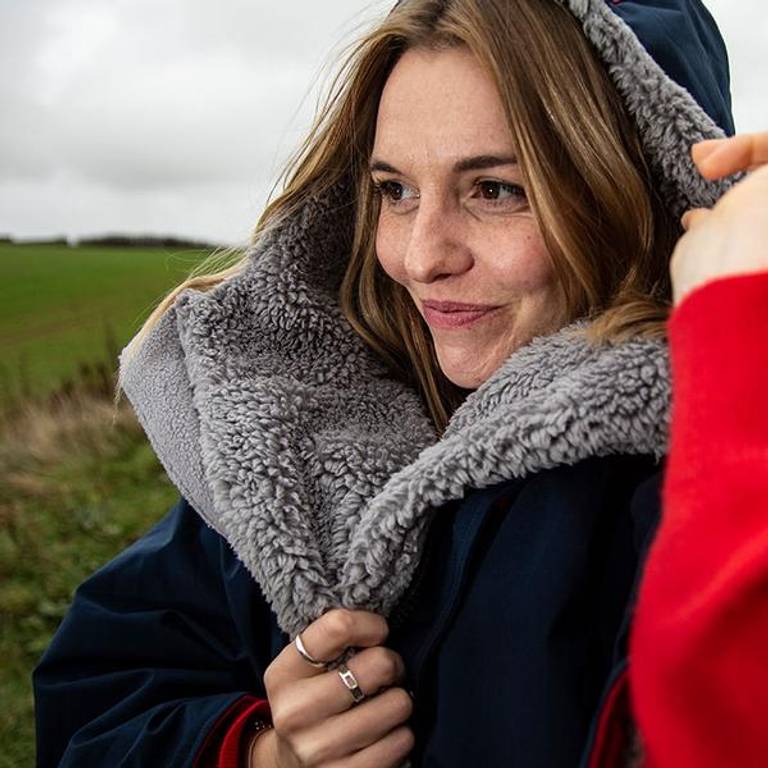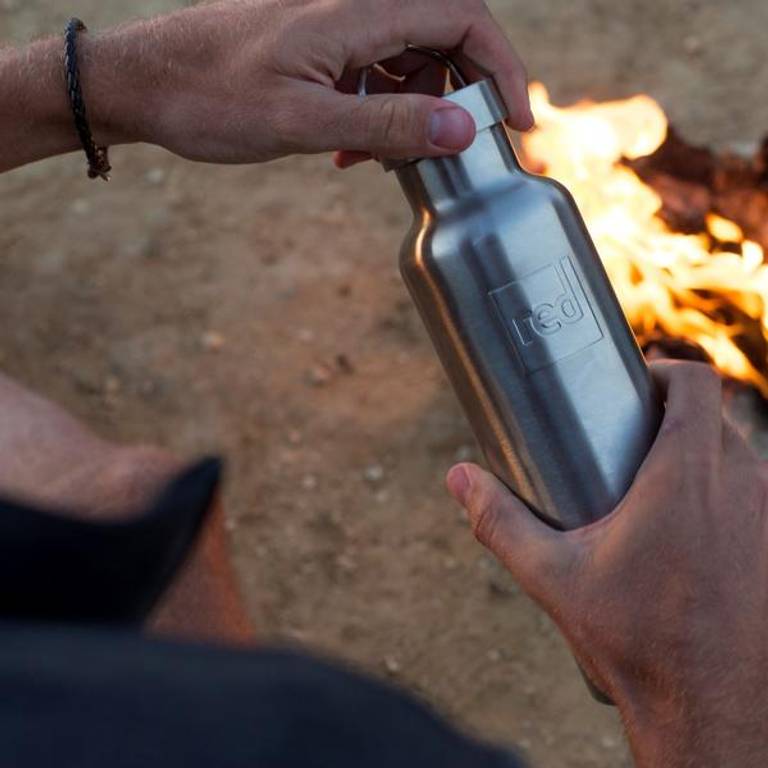 Autumn-proof your sleeping set-up
When it comes to autumn camping, the last thing you want is to wake up in the middle of the night freezing cold. Wearing the right layers as we mentioned just now, will help avoid this, however, it's also important to make sure you've got the right sleeping bag. You'll want to make sure that your sleeping bag has at least a 2-3 season rating and that you create a barrier between yourself and the cold ground. An airbed or thick foam sleeping mat will do the trick and make a huge difference to keeping yourself toasty and warm.
Enjoy the best campfires
Campfires are a fun part of any camping trip, however, they're particularly important for keeping everyone warm during autumn camping trips. As there are more fallen branches and twigs around at this time of year, it's also easy to find plenty of firewood. So, as the temperature starts to drop in the evening, get the fire lit, cook up some hearty food and enjoy a cosy evening under the stars spending quality time with loved ones. Never light a fire in the wild. Make sure you only ever use designated fire pits at official campsites.
Stay hydrated & well fed
When it's cold outside it can be easy to forget to drink water, however, it's just as important to stay hydrated as during the summer. The easiest way to remind yourself to keep drinking is to carry a reusable water bottle with you at all times. Another important tip for autumn camping is to keep yourself well fed. Fat and carbs are perfect for giving you energy and keeping you warm, so this certainly shouldn't be a time to restrict your diet. Our 30L waterproof cooler bags are the perfect autumn camping accessory, offering plenty of capacity to store your favourite foods, whilst keeping the contents protected from the rain. You can carry our 15L insulated cooler backpack alongside this for extra storage, which you can also take with you on day trips.