Return to blog
A Meeting of Minds | Red x Clarks SUP Water Shoes
Posted by Lydia Burdett
As a well-known brand, we are lucky to have the opportunity to work and collaborate with some of our favourite companies in the outdoor industry. These partnerships allow us to grow, learn and develop our knowledge beyond our area of expertise and ultimately expand our offering. It's not every day however we are approached by a British heritage brand, whose progressive design and pedigree of product knowledge expands more than 200 years! So when Clarks asked us to work with them to develop a pair of premium water shoes, we dived at the chance...
Clarks shoes are a household name for almost every family across the United Kingdom, with people connecting the Clarks brand with reliability and authority. Deeply entrenched within the British shoe-making industry since their foundation in 1825, these innovative shoemakers have been defining generations (the Clarks archive consists of over 22,000 pairs of shoes) and today the brand is well known for its cutting-edge collaborations with cultural icons.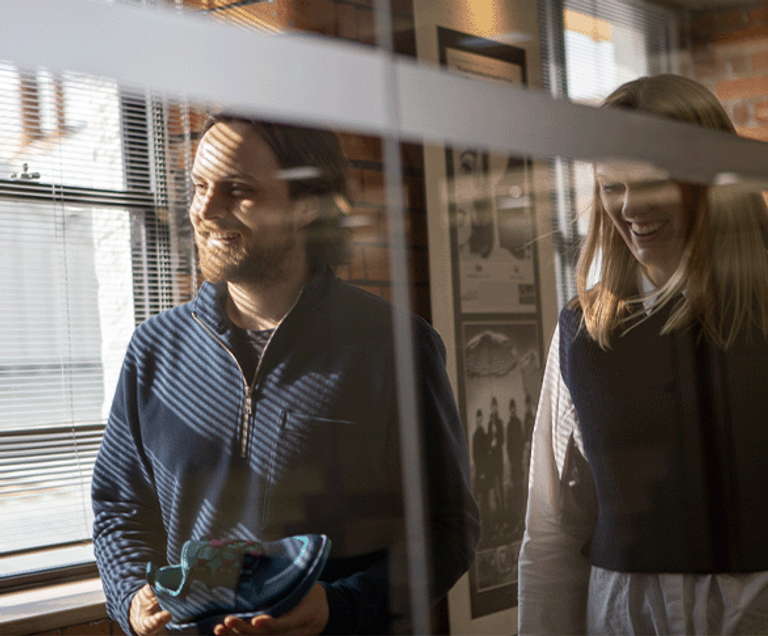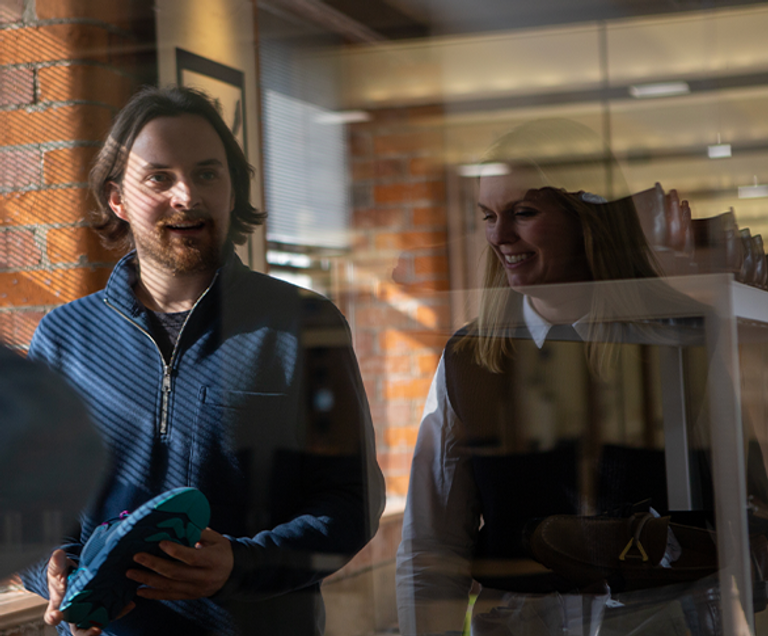 We were approached by the Clarks team to work on a new aqua shoe to fit in their ATL (All-Terrain Leisure) range. They wanted to create something SUP-specific and invited us to collaborate on the design and ultimately create a SUP water shoe that we'd be happy to wear and share with our community.
With the boom in paddle boarding participation over the last few years, more people than ever are realising the positive impact of being in and around the water on their physical and mental health. Through our own research, we knew that people have been looking for an improved solution of what to wear on their feet when they go paddleboarding so this was a fantastic opportunity to work with a reputable shoemaker to create a product that would be an excellent addition to someone's paddling kit, but that would also integrate well into any active lifestyle.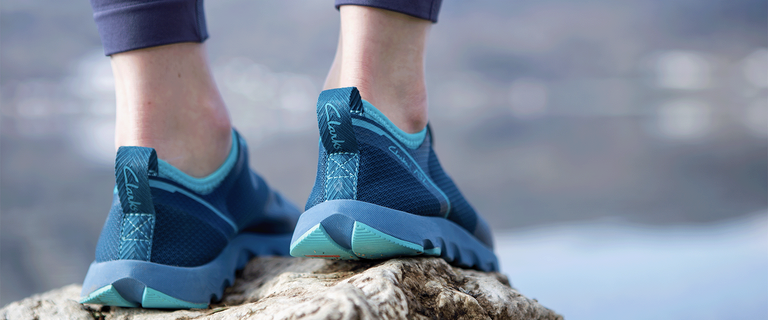 "We wanted to collaborate with a brand that is very much a global leader in the water sports space and a brand that has innovation absolutely at its core. 
Red is the market leader in their own category and as well as their amazing range of paddle boards, they've also curated a fantastic collection of premium accessories. Their commitment to a deep understanding of their consumer was really inspiring for us as we collaborated on this shoe, and the combination of the brands has led to something really exciting." 
- Sebastian Edwards, Clarks, Head of Men's Product
Both Red and the Clarks brand hold a similar ethos when it comes to innovation, sustainability and the way that they approach designing products. For us, it was important to spend time considering the person that's going to be using the product, how they're using it and making sure we're enhancing that experience. 
Every decision made by the development team behind the Red x Clarks Water Shoe was thoroughly considered so we could support our shared goal to be more responsible in our design process. The upper part of these water shoe - the meshes, sponges, webbing and the inner sock are all recycled. The outer sole and inner footbed uses a Bio EVA which is made from algae in the compound of EVA and the rubber on the toe and the heel is recycled as well. Clarks have an amazing history of innovation, and they fully understand the biomechanics behind creating the perfect shoe and the performance and comfort and fit.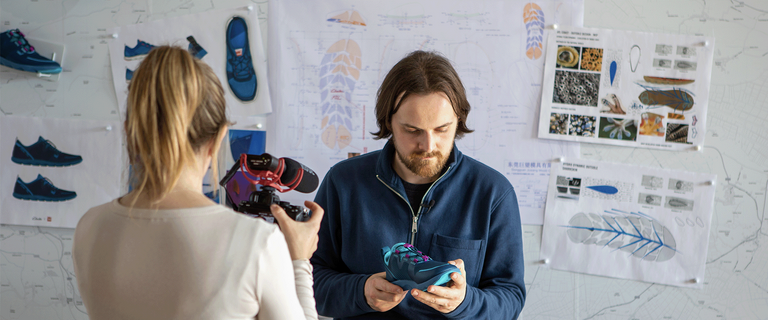 "We take inspiration from everywhere; one element is the natural world. This is called biomimicry, where we take performance elements from animals or nature and use those to inform our design process. For example, we've taken inspiration from Sharkskin to create a hydrodynamic design on the side and underside of the shoe, these undulations allow water to flow around the outer without any kind of resistance. On the outer sole, the rubber pods are formed taking inspiration from a gecko's foot. There is also a specific pattern running down the sole and this is inspired by a mountain goat's hoof and how they leap across rocks and get across different terrains, delivering superb traction and grip. 
The shoes are fully optimised for being used in water and allowing water to drain in and out –lightweight, breathable, quick drying and with drainage throughout - water doesn't get logged in the shoe whatsoever."
- Alex Blackman, Clarks, Product Designer
These water shoes join the Clarks ATL category which combines innovative technical outdoor footwear with the versatility to be worn on an everyday basis. The SUP Water Shoe offers a seamless solution on that journey from land to sea and between us, we've created something that we feel is the answer and delivers on all levels and we think you'll agree!
Grab a pair before they are gone. We have a limited run of Red x Clarks Water Shoes available on our website and in select Red Paddle Co retailers (see below).
Red Retailers
Goodricks Outdoors
You can also pick up a pair from the following Clarks shops:
Clarks Manchester Trafford Centre
Clarks Blanchardstown
Clarks Sheffield Meadowhall
Clarks Dublin Swords Centre
Clarks Dublin Henry St
Clarks Dublin Grafton St
Clarks Liverpool
Clarks Bluewater
Clarks Brent Cross
Clarks Milton Keynes Silbury
Clarks London Oxford Circus
Clarks Stratford Westfield
Clarks Westfield London
Clarks Dundrum
Clarks Kingston
Clarks Edinburgh
Clarks Reading