Return to blog
Red Original Lifestyle Range - Wear Your Original Adventure
Red Original
Posted by Ross Montandon
If we had it our way we'd be outdoors every day, paddle boarding, walking, biking and general exploring. Sadly that little inconvenience of work, visits with the in-laws, and, of course, DIY routinely get in the way. So when we're not out and about adventuring and generally enjoying the outdoors, we're usually day-dreaming of that next chance. Keeping the dream alive during the 9-5 is always a challenge so we've come up with a lifestyle range to casually throw on to see us through until that next adventure.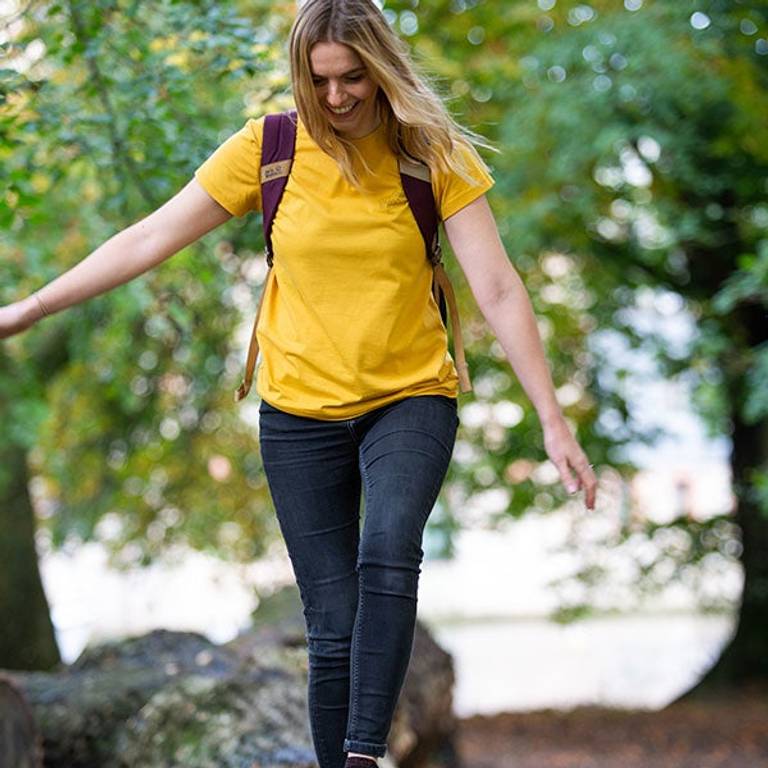 Whether you're a Red Paddle Co fan and looking for something to more casual to wear day to day. Or you're just keen to arrive at the weekend and need a reminder of your adventures. Our lifestyle range keeps things laid back and relax whilst off the water. With our full range the lifestyle t-shirts, vests and hoodies offer a great gift over the holiday season.
Ethically Produced
It would be a shame to enjoy this environment of ours and not do our utmost to protect it. We've teamed up with ethical clothing manufacture, Rapanui, who have taken the production of ethical clothing production to the very next level!
One of the many things that make our T-shirts and vests ideal for seasoned travellers is that they are all made from 100% organic cotton, which is both comfortable to wear and hold their shape after multiple washes. The guys and girls at Rapanui even produce the power using a wind-powered factory; very cool indeed!
What's So Good About Organic Cotton?
Organic cotton is better for the producers and the ecosystem in which it is produced. Instead of more toxic pesticides and fertilisers, the special ingredients keep the soil fertile and the pests away. It encourages biodiversity and leads to the extra soft feel of our products.
Introducing our 2019 Original Adventure Limited Run
Over the last year or so we've been sharing and hearing from keen Red Original fans from all over the World. Finding adventures on a daily basis, whether it's an after-work paddle or exploring local beaches, sometimes it's not always about the exotic locations, those days when you can clock off and go off and explore is one of the most satisfying pastimes.
To celebrate the start of the Winter adventure season, we thought we'd create a limited run of Original Adventure t-shirts. Available in red wine for men and mustard yellow for women, both are manufactured from organic cotton and are the perfect casual items for the everyday-adventure goer.
Lifestyle Beach Wear
If you're heading south this winter to warmer climates, our range of 100% Organic cotton t-shirts and ladies vests have been designed for those casual lazy days on the beach, coffee shops or casual dining. With a range of patterns and designs from the Men's Swell lines t-shirt or the Women's black Red Paddle Co vest, the casual fit and lightweight items are perfect for beach life or on a road trip to warmer climates.
Looking for Something warmer?
Who doesn't love a warm snuggly hoodie? With two unisex hoodies available for our Red fans, once you've wriggled out of your pro-change jacket after a chilly surf session you can wrap up warm for the ride home. Available in our Red Square hoodie or our Red Paddle Co hoodie, the large pockets and drawstring hood make allow you to wrap up warm and watch that sunset roll on in! You can live the paddle boarding lifestyle all the way to the pub!
Something for the Kids
If you have some little paddlers in the family, our breezy blue Red Paddle Co t-shirts will be the perfect fit. Available in a range of sizes, these comfy tops are sure to keep the kids happy whilst they're playing on the beach or outbuilding dens in the woods.
Wear The Adventure!
Wherever you find yourself over the winter months, whether it's escaping for some winter sun or long leafy walks in the woods over those crisp mornings, celebrate all things outdoors with our lifestyle clothing.