Return to blog
Tough Mudder & Spartan Choose The Pro Change Robe EVO As Their Official Change Robe Partner
Brand
Community
Product
Posted by Lydia Burdett
When Red was approached by the team at Spartan and Tough Mudder in 2022 to be their official change robe partner, it was an easy decision to make. We were 100% on board! Their values and enthusiasm to get people outside and inspire their community to push themselves out of their comfort zones, aligned with Red so well.
The partnership kicked off in earnest in the UK throughout the summer of 2022, with the bespoke branded Red Original Pro Change Robe EVO being sold within the merchandising tent at over 12 events.
The Pro Change Robe EVO is made for events like this. Participants can stay warm and dry pre race and then wrap up, even if they're muddy and wet, post race. It allows them to hang out, bask in their glory after the race, chat with friends and enjoy everything a bit more warm and dry.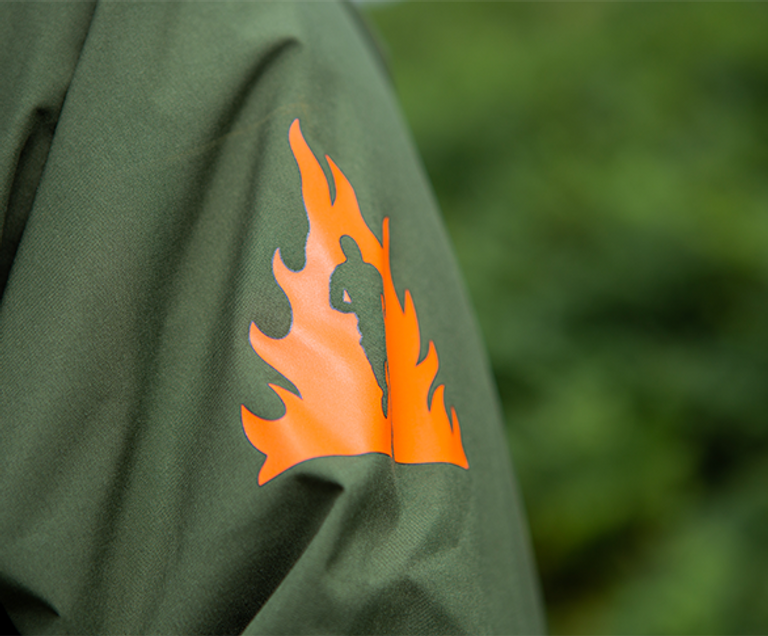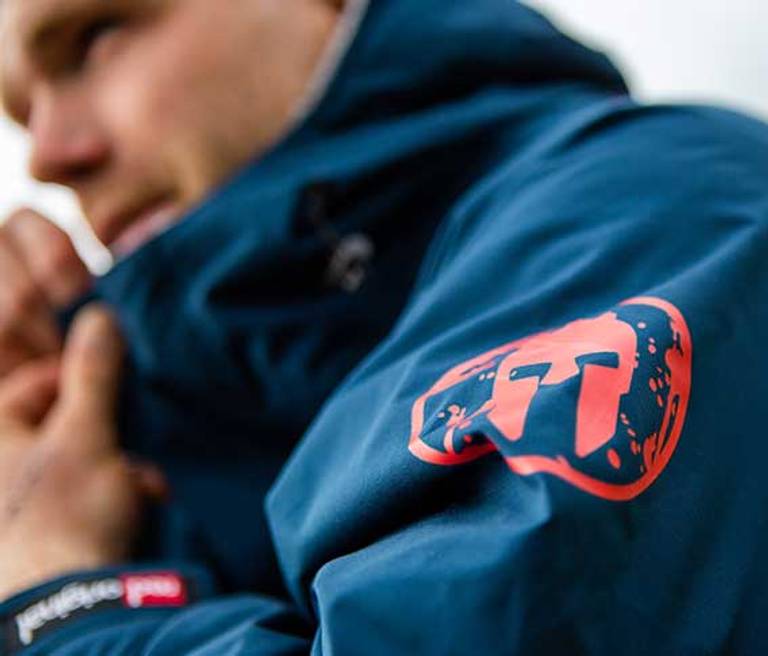 The popularity of obstacle course racing (OCR) has grown exponentially across the World since its inception in its current form in 1987. There are over 2,500 OCR events held annually with Spartan and Tough Mudder making up a significant proportion of those. Plus, it's on its way to becoming an Olympic sport. Over 2022 there were a series of test events to prove the viability of replacing horse riding in modern pentathlon for the 2028 Summer Olympics in Los Angeles. The revised modern pentathlon event would feature athletes competing on an obstacle course up to 100 meters long, and with up to 10 obstacles. Recently Spartan and World Obstacle, the Fédération Internationale de Sports d'Obstacles (FISO), have started a partnership to develop the sport of obstacle course racing worldwide. This is a major step in making it a professionally recognised and regulated sport globally.
Tough Mudder is a great place to start on your OCR journey. With more than 6 million participants, they host more than 130 challenges and endurance events annually in 10 countries.  It's pitched as more than just an obstacle course race but an opportunity to work as a team to overcome obstacles.
It's also incredibly fun and by no means a walk in the park!
Getting super muddy, sweaty and pushing yourself out of your comfort zone all with the support of your mates or family at your side, are the real draws for Tough Mudder and makes people come back again and again. There's also a real sense of community with everyone cheering each other on and celebrating everyone's successes. In 2023, there are 10 events across the UK and plenty of options for everyone to get involved. Starting with a 5K course with 13 obstacles along the way, up to the 15k course with 30 obstacles to overcome. There's even an unlimited, all day option at some events known as the Tough Mudder Infinity where you can just keep going round and round until you can't take any more!
Tough Mudder really is a family day out with a dedicated race for children as well, known as Lidl Mudder, the 1 mile course for 5-12 year olds is always very popular. As part of Red's partnership with the event, there are also kids sizes of the Tough Mudder branded Pro Change Robe EVO for sale, so little ones can stay warm and dry.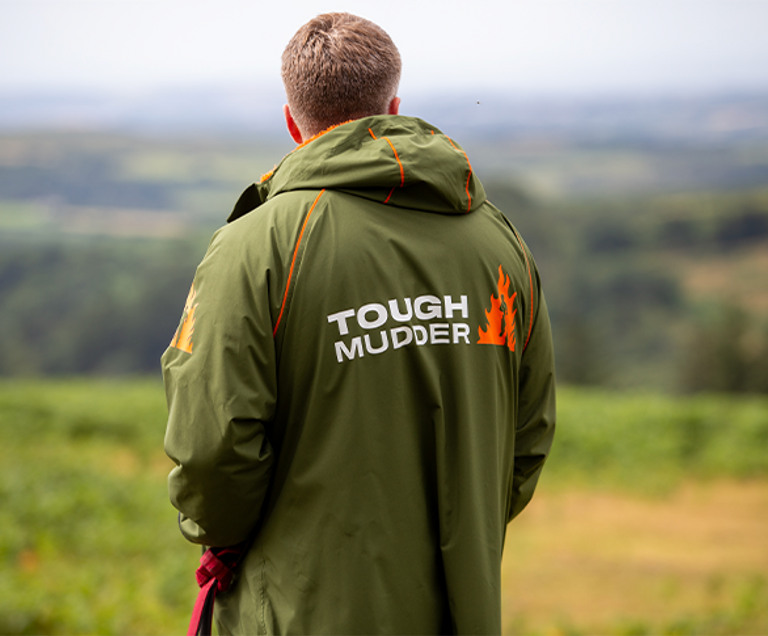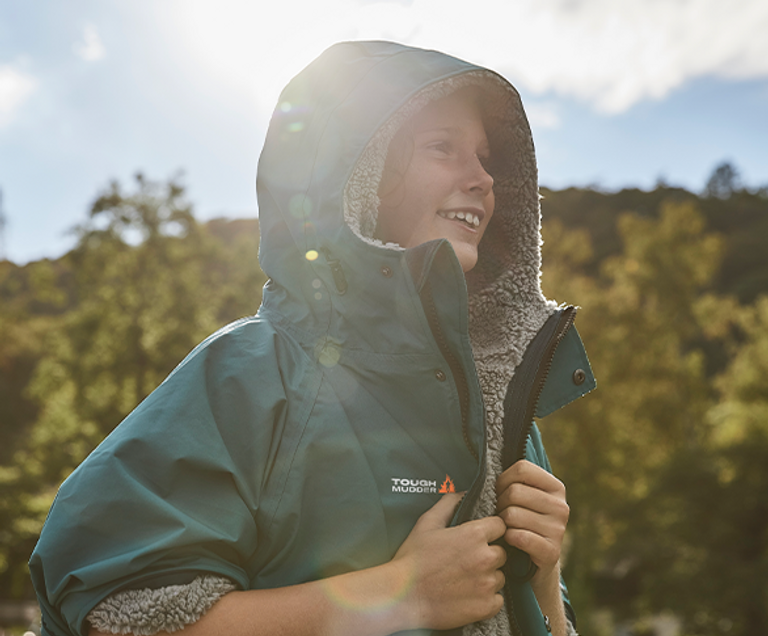 And then there's Spartan! A truly global phenomenon, every weekend somewhere around the world, from New York City to London to Mexico, there will be some epic Spartans lining up on the start line to race. With more than 250 events across more than 40 countries on six continents, Spartan is the world's largest obstacle course race (OCR) and endurance brand. Providing transformation through sport, Spartan attracts more than one million annual participants across all fitness levels, from beginners to elite.
A Spartan race truly is a challenge. They believe everyone needs to be pushed out of their comfort zone and 'do some hard sh*t' to really feel alive!
While Tough Mudder is a team event, Spartan is built on competition, beating your own time, beating the person in front of you, striving for a position on the podium. That doesn't mean there isn't a sense of community and it's not fun. Far from it! It's a cliché, but once you do a Spartan race you really are part of the global Spartan family. There is also an enormous sense of pride for those who have completed a Spartan race, with people from all different walks of life, ages and abilities taking on the challenges.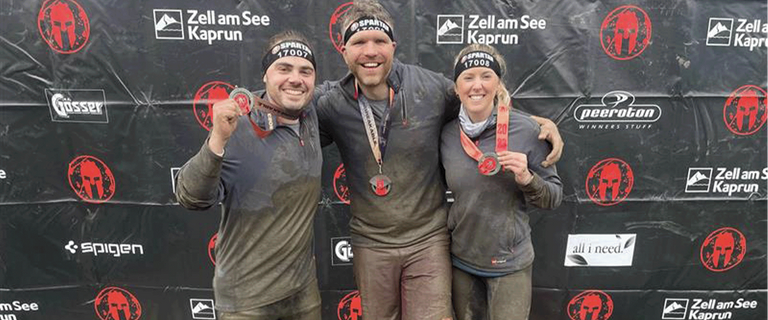 That's also where the Spartan branded Pro Change Robe EVO come in. While of course, people are buying them for their practical use, racers do also want to show off that they've completed a Spartan race and wear their waterproof changing robe with pride out in the 'real world'!
As with Tough Mudder, there's a range of distances to get involved with, starting with a 5k Sprint, this is the first stop for many on their Spartan journey. The 10k Super with 25 obstacles is the next step up as Emily Le Roux from Spartan explains:
"The 10k Super is where trail running meets obstacles, with courses set in incredible locations around the world. The Super is the most demanding and fun 10K you'll ever complete."
The Beast is the ultimate Spartan test as Emily continues:
"At 21k with 30 obstacles, it's a soul crushing half marathon where you'll rarely find flat ground so your legs will burn with brutal ascents and descents. The Beast is notorious around the world for its difficulty."
Sounds great!
So, what are you waiting for? The Red team will be out in force across UK and European events this year with a large contingent of the Red team racing at the Finsbury Park Tough Mudder in April, so come on down and join us!
Check out Tough Mudder's 2023 Calendar and Spartan's UK Events