Return to blog
Meet the Designer: The Revolution 3-in-1 Waterproof Parka
Posted by Lydia Burdett
Discover the inspiration & design process behind our innovative Revolution 3-in-1 Waterproof Parka jacket, as we sit down with the talented designer for Red Original, Cat Heraty.
"I began my design career in 2005 at Fat Face where I designed across all categories (Womens/Mens/Kids) then moved around to other lifestyle brands before moving into sportswear at Rapha, Bowndling Adventurewear, freelance projects and was a Eurobike cycling industry judge. I studied 'Fashion and Sustainability: Understanding Luxury Fashion in a Changing World' before starting my business Mend Assembly."
"I began working for Red on a freelance project to redesign and refine the Pro Change Robe Evo, at the same time the aesthetic for Revolution 3-in-1 Waterproof Parka jacket was spawned. I came in-house last year to oversee the production and to bring this to market."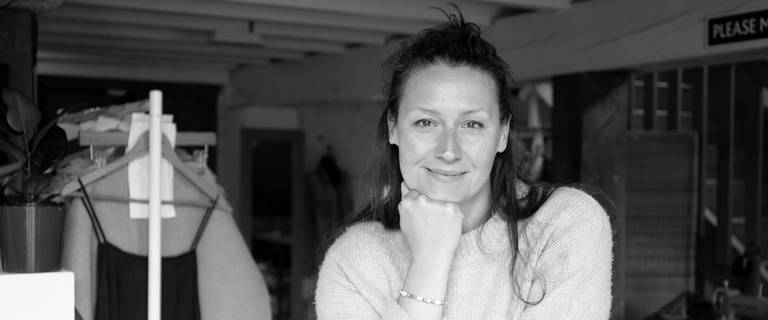 What was the inspiration behind the Revolution?
"The Revolution Waterproof Parka Jacket was inspired by our initial product testing on a cold and rainy January day in Hembury woods. We wanted to work out what the ultimate changing robe would look like and what would happen if we got rid of all design and costing restraints and just made something truly epic."
What is the difference between this and the Pro Change Robe EVO?
"We wanted to make something really versatile that works for all conditions. The Pro Change Robe EVO is our fantastic all-rounder, but with Revolution we have a waterproof parka/ coat/ change robe that works in extreme cold or in hotter climates."
Describe your creative process.
"I begin the design process by trying to think about the end product through the eyes of the end consumer. I analyse existing products (if possible) and work out what doesn't work for me and how they can be better. I look at trends, market competitors, and customer feedback and then I sketch everything. I really love the fluid process of working things out with pencil and paper. I also have a sewing studio in my hometown, so I'll often make samples to work out the complicated details in fabrics."
What did you design the Revolution Waterproof Parka Jacket for? What is its purpose?
"Revolution is your 'do it all' coat – we wanted to make something fit for purpose, but also stylish enough for everyday wear. Revolution has a really superior waterproof rating for an everyday coat, combined with insulation and the fleece liner, truly versatile for all British weather conditions. The slimmer cut means although you may not change in it, it fits with everyday wear."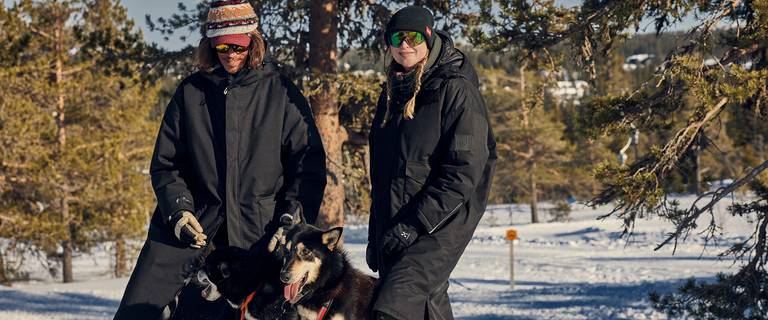 How long did the revolution take to design?
"The initial design process was a month-long bit of research and sketching and refinement, then the actual product development is what takes the time, testing, checking functionality and using that feedback along the way. Overall, we've been working on the Revolution Waterproof Parka Jacket from concept to launch for just over 2 years."
What sort of testing did you do for the Revolution?
"The Revolution Waterproof Parka Jacket has been tested in all conditions throughout its development, using pre and post icy winter swims to hot summer beach days and paddles, to doing the school run and pre/ post cycling events. We've washed them and worn them and made improvements along the way."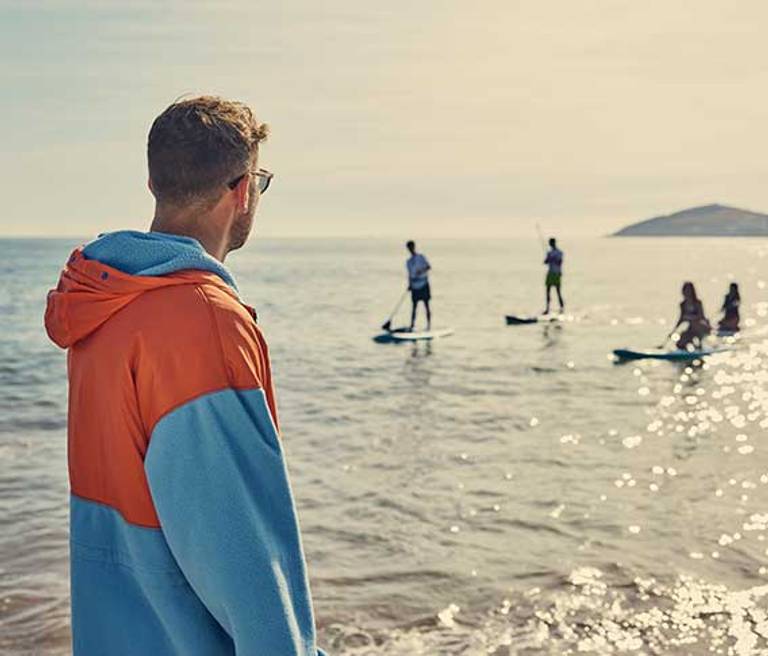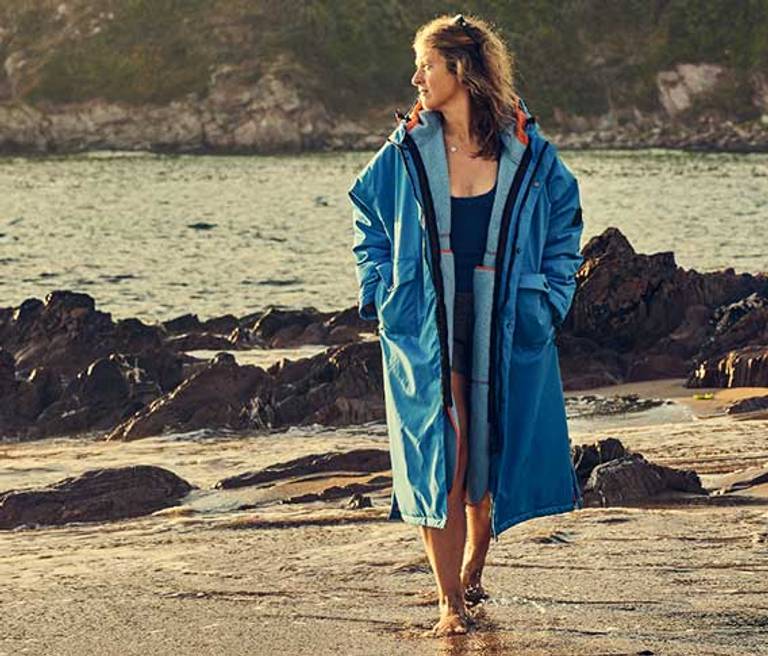 What made you choose Nixie Blue as the limited edition colour?
"The Nixie blue colour-way was a collaboration with our PR and marketing team to create something really eye catching. The blue is a trend colour for AW22 and the parka styling and orange lining is a military kit inspired (the orange lining is concealed until needed for rescuing!)"
For more information on the Revolution waterproof parka jacket, please don't hesitate to get in touch with us.