Return to blog
Introducing The Red Original Dog Buoyancy Aid
Dogs
Red Original
Posted by Luke Green
Every product we make is born from alternatives not quite meeting our needs or to the quality we desire for our outdoor gear and this is the same for our new Red Original Dog Buoyancy Aid. There have been buoyancy aids for animals out on the market for years but they've never quite done the job well enough or seemed to have small design errors that drove us mad, so we decided to make our own.
Building on what we learnt when it came to improving regular personal flotation devices up to the standard for our Airbelt PFD, we made a few small changes here and there to ensure that your four-legged friend is as safe as you are out on the water.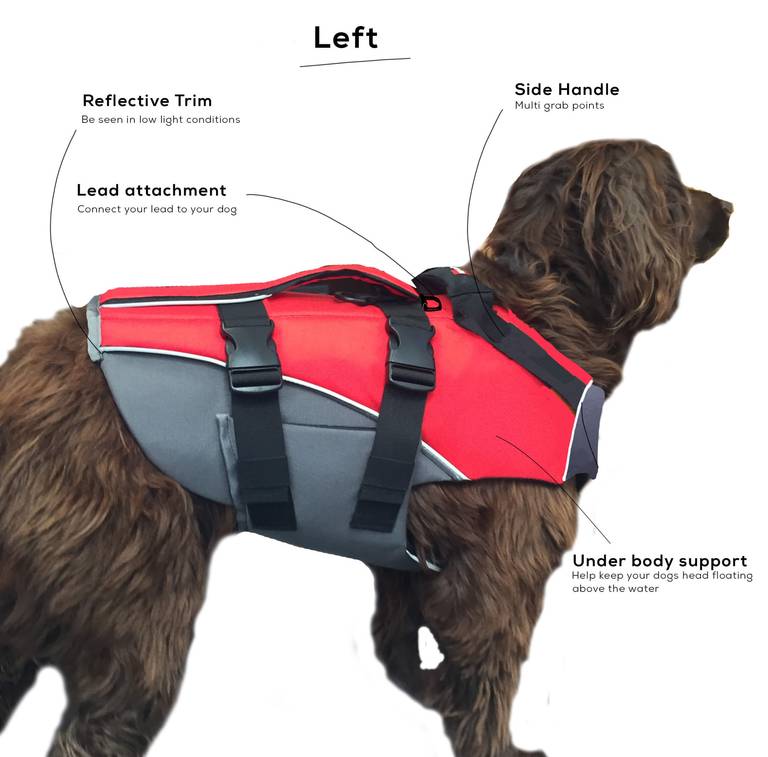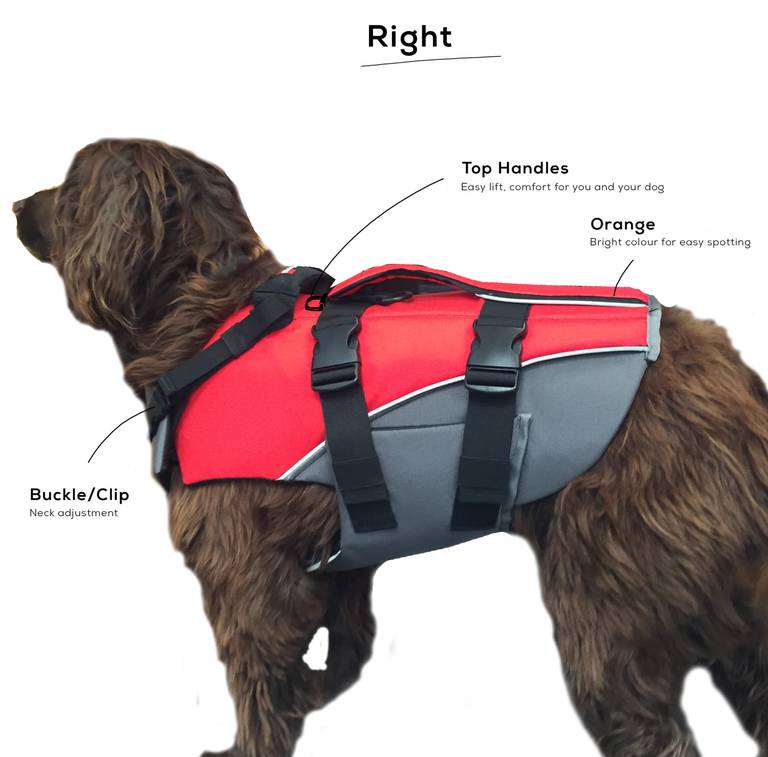 There were always a number of problems with any of the dog buoyancy aids we have collectively found and used in the past, so we created the Red Original Dog Buoyancy Aid to address all the problems, little and big, that we've previously experienced.
The first and perhaps most baffling problem we found was that a lot of dog buoyancy aids weren't made in a way that allowed dogs to swim naturally. This meant that the dog became wholly reliant on the buoyancy aid as their swimming position was affected in a way that tired them out and caused them added distress. To combat this we set about adjusting the position and size of the foam that makes up the buoyancy aid. By making the foam thinner or thicker depending on its position, we were able to support the dog's body where it's needed without preventing them from moving comfortably and efficiently. The way that the supportive foam is positioned promotes a positive swimming technique, helping your dog stay afloat and manoeuvrable in the water to optimise their safety.
The second problem was one that could be avoided but had the potential to cause a number of problems, especially if you were in a rush. A lot of the clips used for dog buoyancy aids had a tendency to get either the dog's fur or occasionally even skin caught when securing the dog in the harness. Our no-pinch clip design helps stop this from occurring while still maintaining a level of tightness that makes sure the buoyancy aid will stay on your dog.
We also added four different grab handles in various places around the device to make sure that no matter where your dog is in the water in relation to you, you have an easy and effective way to get them back on board. These handles combined with the reflective detailing allow you to make good use of the buoyancy aid regardless of how long you're planning on staying on the water and the added stainless steel lead attachment makes it perfect for use on land too.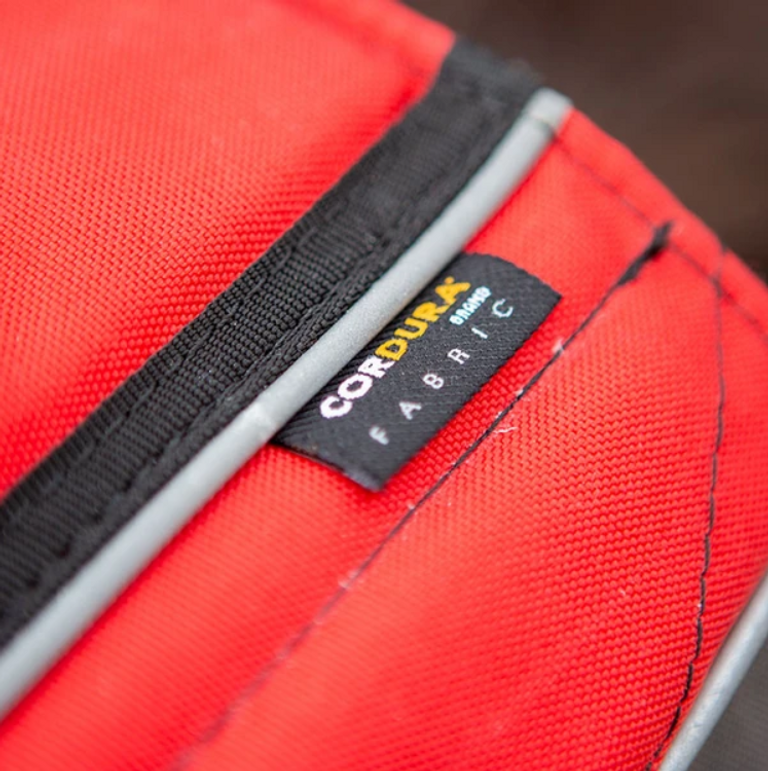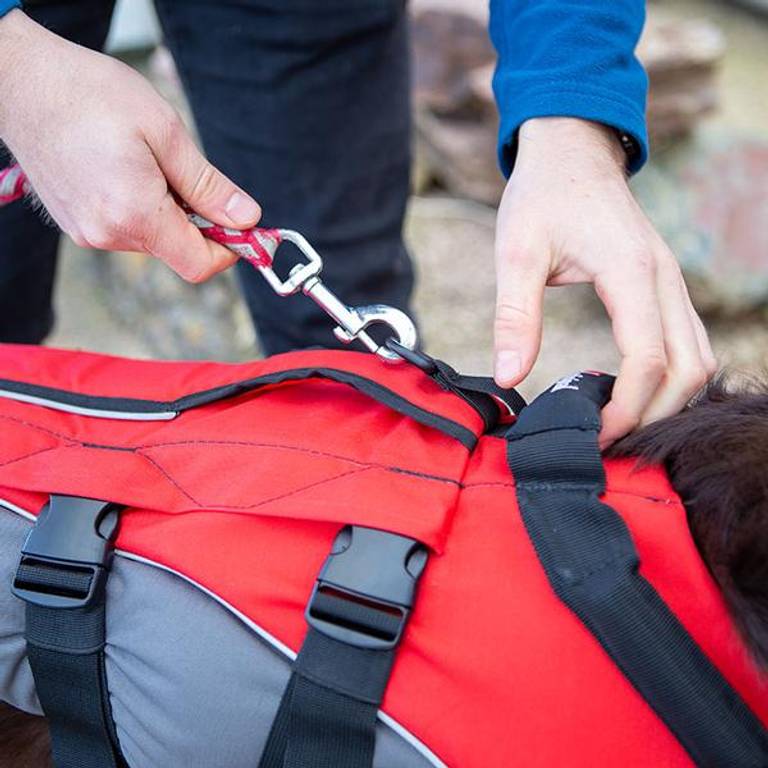 One of our favourite features of the dog buoyancy aid is actually the material that we've used to create it. The vast majority of the buoyancy aid is made using CORDURA® Classic fabric, a material that's tear-resistant, abrasion-resistant, and features a waterproof coating that provides a long-lasting, durable solution for keeping your dog safe. Incredibly convenient and easy to maintain, CORDURA® fabric can be cleaned with little more than freshwater and will dry quickly if left to hang somewhere with good ventilation. CORDURA® is a trademark of INVISTA for durable fabrics and is a big part of what makes the Red Original Dog Buoyancy Aid stand out against other pet life vests.
There's nothing quite like taking some time out on the water, especially with someone who loves you unconditionally. The Red Original Dog Buoyancy Aid is designed to enhance your experience and ensure your four-legged companion is equipped to accompany you on the water for years to come.