Return to blog
How To Plan The Perfect Summer Hike
Posted by Alex Clasper
There's no time of year quite like the summer. (Hopefully) warmer temperatures, longer days, and all-around great vibes. Sunny season tends to go by in a flash each year, so finding a genuinely exciting and cost-effective way to make the most of it before it's gone will likely be high on your priority list.
Hiking is one of the most accessible outdoor activities and a great way to spend time outside this summer. With relatively little kit required and the ability to tailor your hike to your fitness levels, it's remarkably easy for each and every one of us to head out and explore the trails, mountains or moors this year. Check out our top tips for planning the perfect summer hike!
Choose a sensible route
First things first, when you head out on a summer hike, you'll need to know where you are going. The beauty of hiking is that there is no set distance that you need to travel to say you've completed a hike, all that matters is that you get outside and put one foot in front of the other. There are a few factors that go into choosing a good route for your summer hike. Think first about the type of location you'd like to visit. Local trails and woodlands are a great place to start as they usually offer more shade to keep you cool in warmer conditions, are relatively free from big crowds, and tend to be well-marked and well-maintained. If you're not too savvy with a map, there are some great online tools out there like AllTrails which help you to see tried and tested routes for a guaranteed successful summer hike!
Think about the conditions
The weather should be slightly less of a concern than in winter, but it's still essential that you plan for the conditions properly before heading out on your summer hike. Check the forecast ahead of the day for showers, UV levels and pollen. If there is a chance of thundery showers, you might want to adapt your route slightly to find shelter along the way or have a lightweight jacket handy in your waterproof backpack. On the other hand, if your summer hike is set to be a scorcher, take appropriate precautions. You should always wear suncream with high SPF and don't forget to take enough water in your bottle to stay hydrated throughout the day.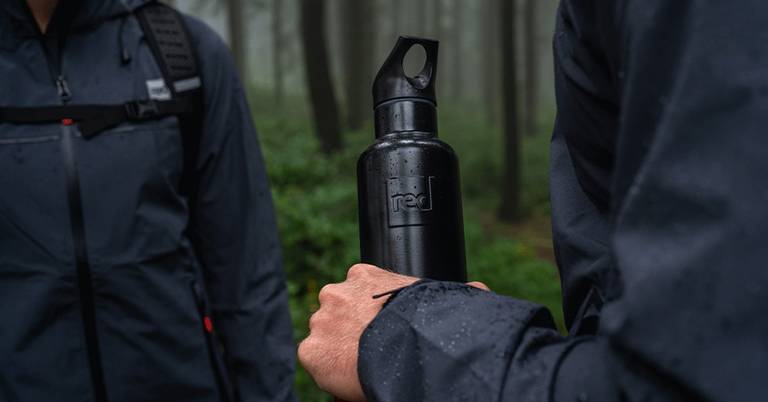 Pack your gear
Next up, you'll want to get the rest of your gear sorted. It can be especially hard to know what to wear hiking in summer to ensure that you are protected from your surroundings but still cool and comfortable. When shopping for summer hiking clothes, search for breathable and moisture-wicking fabrics. Our performance t-shirt is a great summer hiking staple with Ultraviolet Protection Factor (UPF) over 50, and you can keep the sun out of your eyes with a lightweight cap. Don't forget to pack all of the equipment you need too. Take a map or GPS, insect repellent and a compass if you're planning to stray from the trails.
Keep others in the loop
No matter what kind of outdoor activity you are trying out this summer, you should always let others know what you've got planned. Send your planned route and estimated trip time to someone you can trust and, if you can, come up with an emergency meeting point or plan of action. This will make it much easier for the relevant people to be contacted if something does go wrong, as well as give loved ones peace of mind that you've properly planned your summer hike.
Stay safe
Carefully planning, the right equipment and good communication all come together for our final tip for your summer hike. We don't want to sound like we are spoiling your fun, but finding out how to stay safe is probably the most important thing you should do ahead of your adventure. Check local conditions ahead of time just in case the paths you plan to use are closed or there are any warnings in place for the area. Stick to your plan and know your limits, even if it can feel tempting to venture off into the unknown. Particularly if you are just getting started with hiking this summer, it always makes sense to start small and build yourself up to a bigger challenge.