Return to blog
Explore Oregon's Punch Bowl Hike
Responsibility
Posted by Jess Davies
Our team at Red Paddle Co USA are currently on their demo tour around North America and have come across an absolute beauty of a hiking/SUP trail well worth checking out. Take it away Henry and Rory...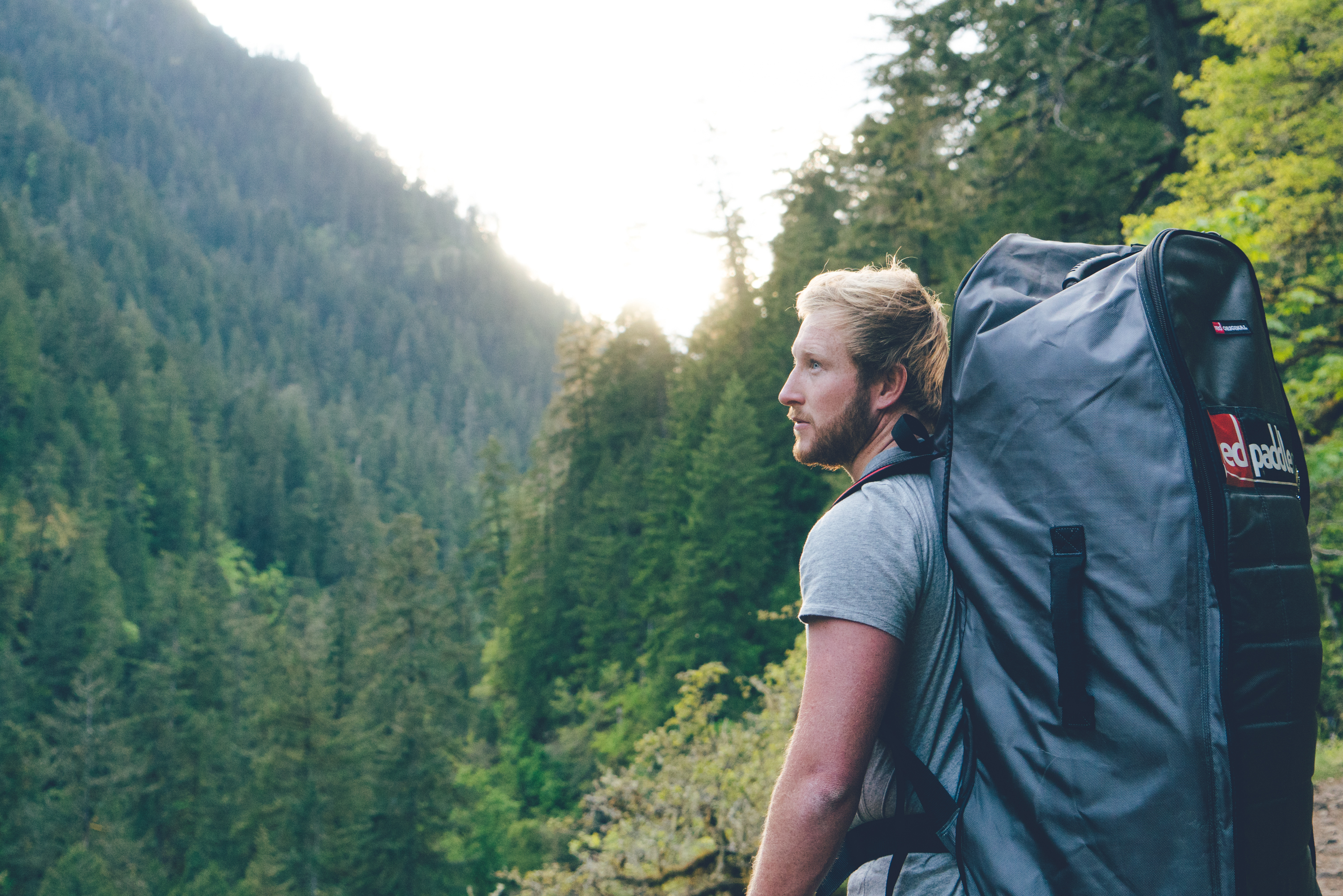 My colleague and I had the day off while staying in the KOA located in Cascade Locks and we wanted to go on an adventure. We asked our office clerk for places worth wild to hike to and right away she recommended this memorable spot. She was very descriptive and sold us on this location instantly. Punch bowl was the name and we would soon find out what all the fuss was about. Long story short... It wasn't long before we packed up our boards and off we went!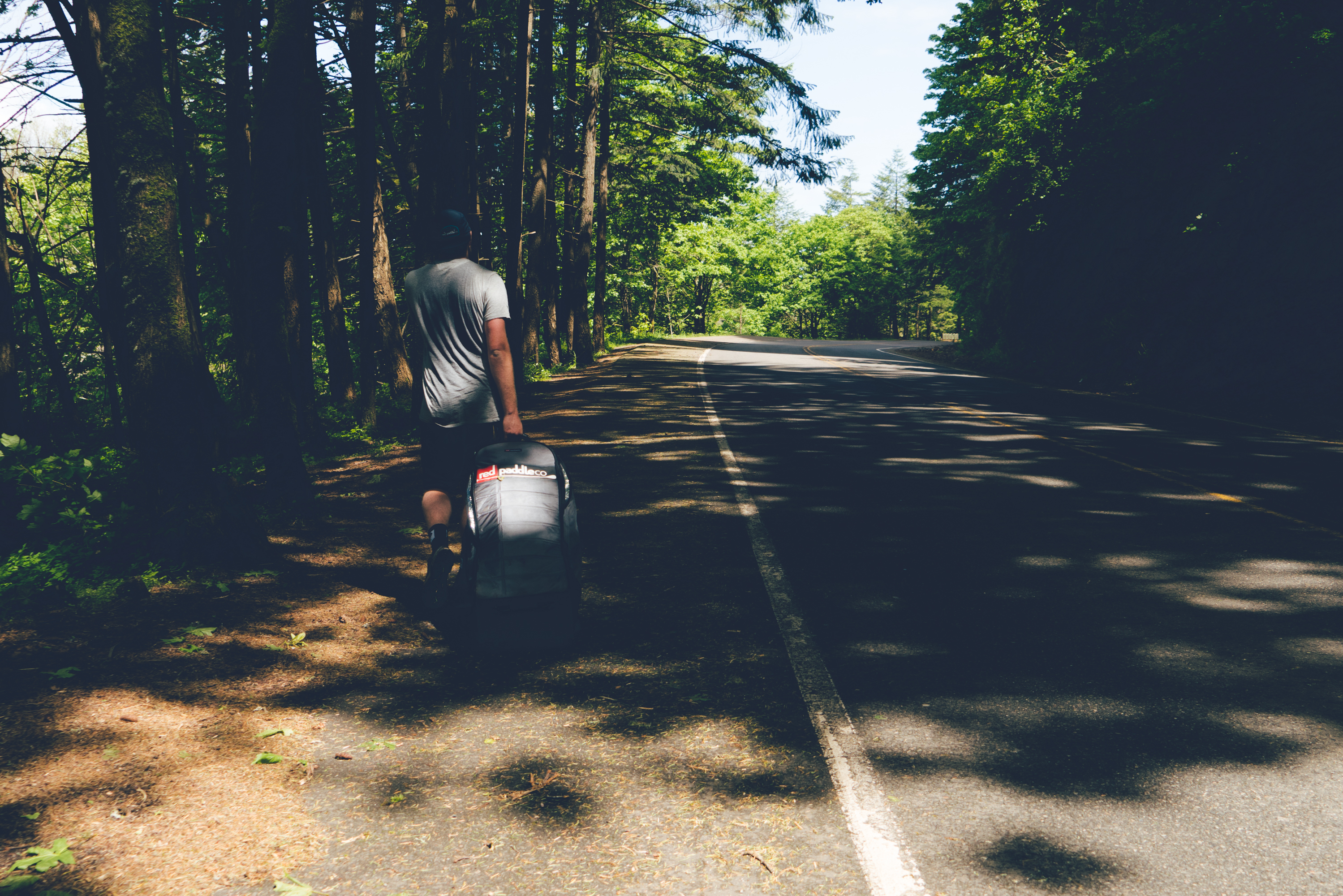 Now for how to get there...read VERY carefully. From Cascade Locks, travel west and merge onto the I-84 west highway (you will be on this for around 1.3 miles), from here you need to take exit 40 towards Bonneville Dam, then an immediate left onto NE Bonneville Way which will circle you back onto the I-84 but now going east towards Hoodriver. Once on the highway again, you will have to take exit 41 (Fish Hatchery/Eagle Creek), left on to NE Eagle Creek Ln and follow that until you hit the loop at the end. With a bit of luck, there should be a number of parking spots near the trailhead. To put it into perspective, the whole driving time from Cascade Locks, should be about 15 minutes.
In total, the Eagle Creek trail is a 3.8 mile round trip. Once on the trail, you are a treated with having the Eagle Creek river as a travel buddy for the duration of the hike. It's an easy and graduate climb of up to 500 feet to the falls. At certain points of the trail, you will come across narrow points between a cliff-side and about a 200-foot drop, so make sure you keep your wits about you! On a positive note, the view along the trail is utterly breath-taking.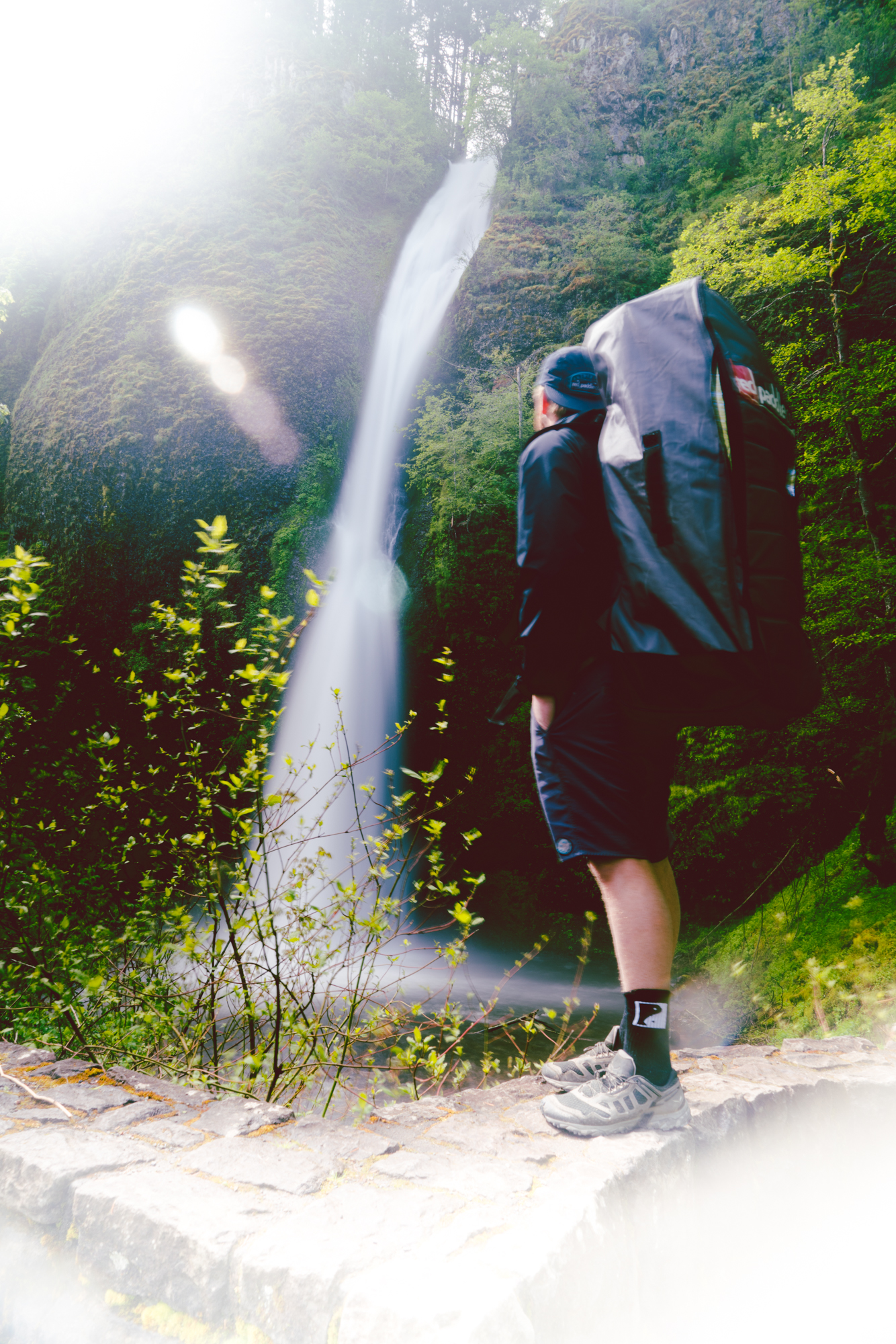 Keep an eye out for the trail markings leading you down to the punch bowl base, because it is very easy to miss, as we experienced! As you reach the base, you'll be greeted by a soothing river, that's shallow enough in certain spots to walk out and view the beautiful falls that carved out this unique spot. However...we weren't happy viewing the falls from such a distance, so we pumped up our boards to get a closer look!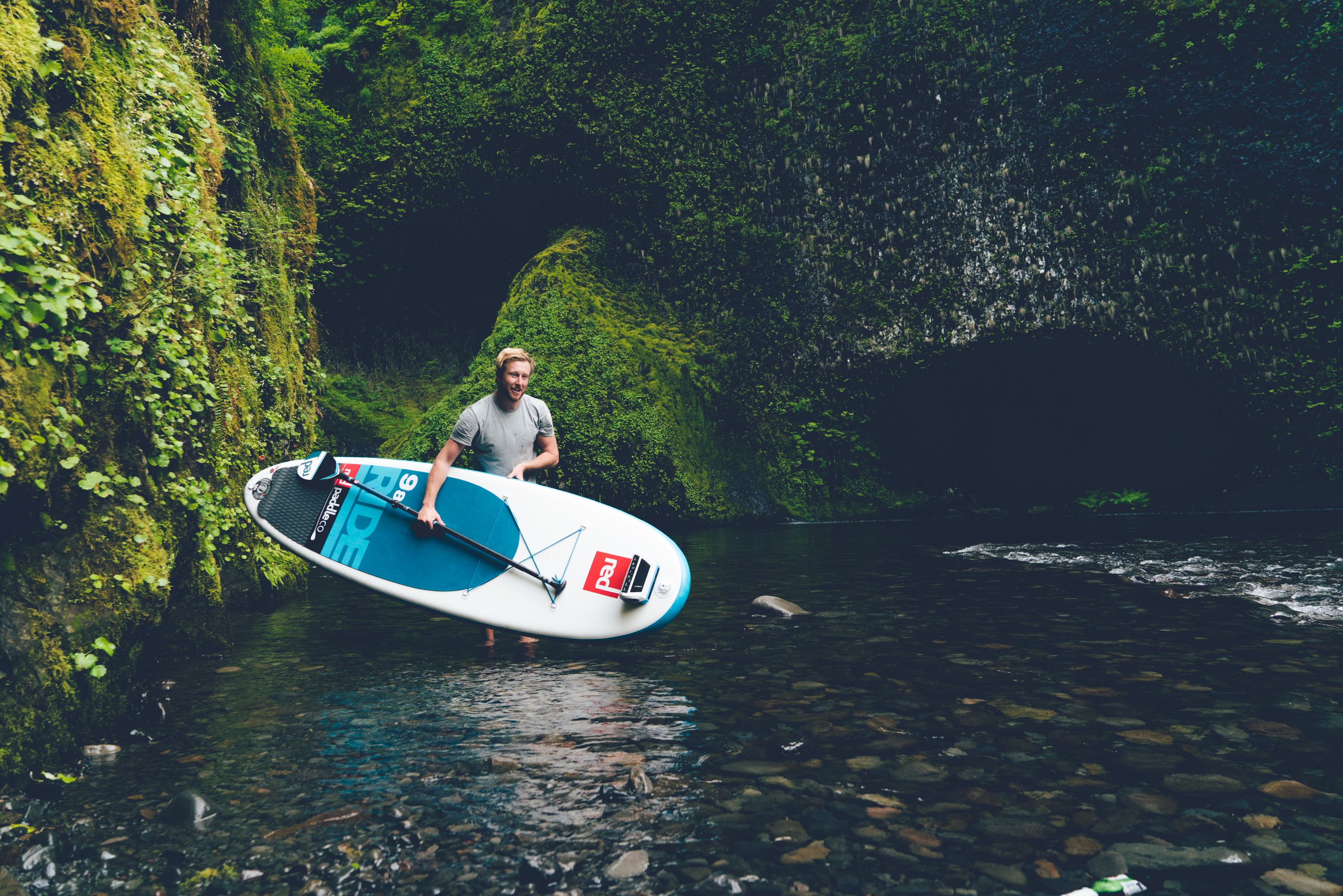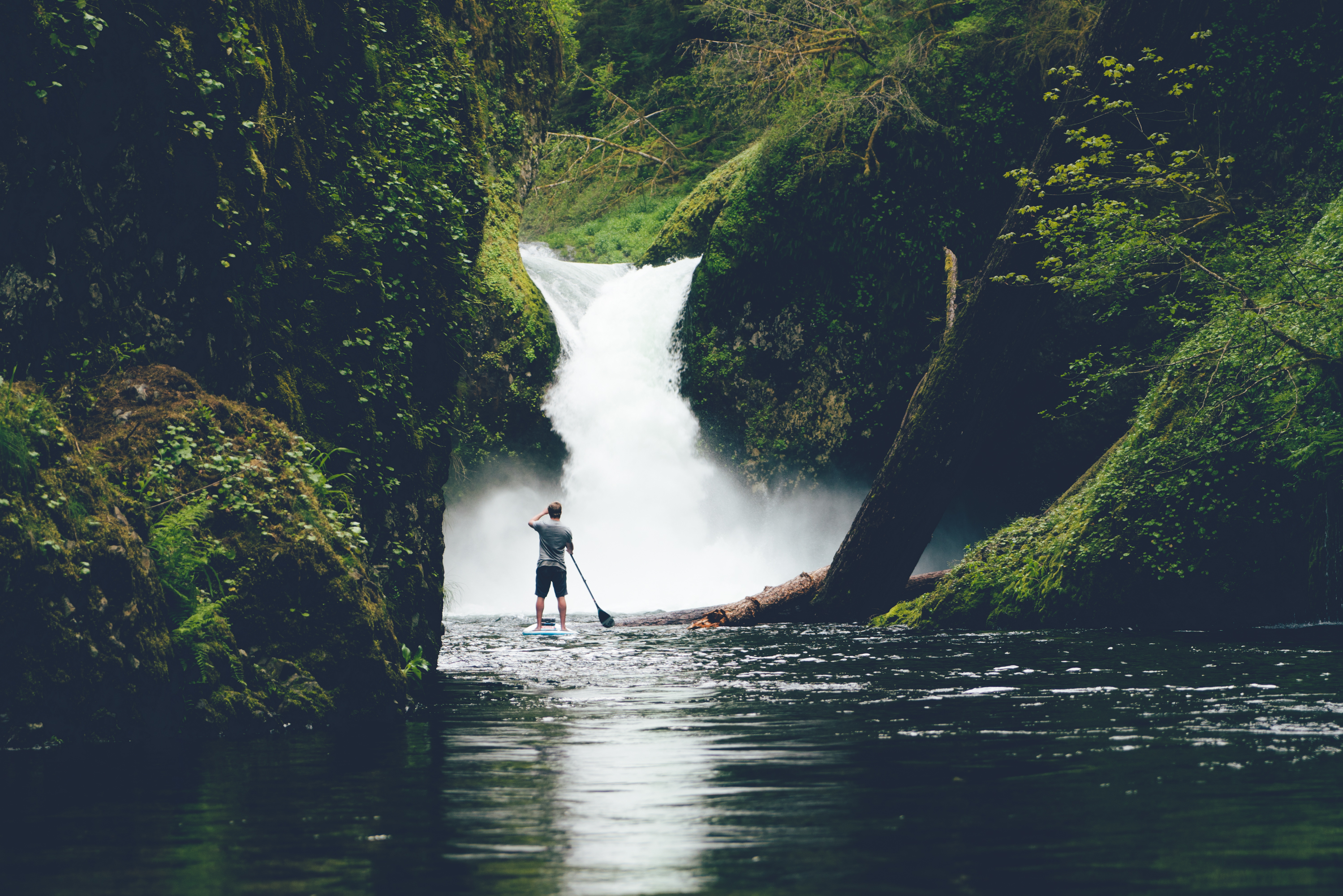 The pictures speak for themselves how much we enjoyed...:P. If you're in the area, be sure to check out this gem of a spot! We will be providing you with more hot-spot recommendations as time goes by!
Until next time!