Return to blog
Endurance Paddle Boarding at 'SEA Paddle' 2017 NYC
Responsibility
Posted by Maxine Smiles -Cooke
Every year, hundreds of paddle boarders gather on the Hudson river to take part in a 25-mile Surfers Environmental Alliance (SEA) Paddle NYC, a charity SUP race around the city of Manhattan.
In its 11th year, the renowned race around the Big Apple is an impressive way to soak up the city while pitting your SUP racing skills against some of the best paddlers in the world.
We caught up with the 'Red Ladies', an amazing all-female team of paddlers who regularly train and paddle with Red Paddle Co Elite boards. These ladies are definite paddle boarding fanatics and regularly train together on the Hudson River and Long Island. Being a multi-national group, they also love to paddle back in their home countries and take their boards whenever they travel – so having an inflatable race board with easy transportability and storage is an essential benefit to the team.
Photographer Tony Cano took some amazing pics of the girls in action as we found out how they got in this year's SEA Paddle race and asked a few questions about their love of paddle boarding.
What do you love about the Red Paddle Co Elite boards?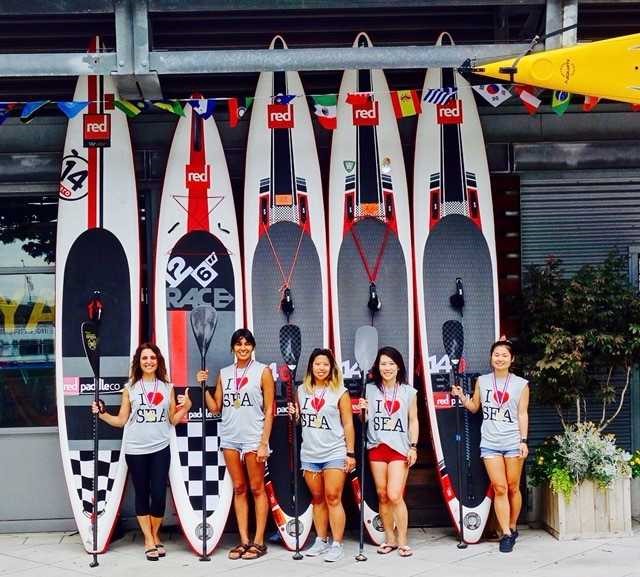 "For us New Yorkers living in apartments and not having storage space, we do not have the option for hard boards. These boards are so lightweight and fast and give us the convenience of being able to go to races with any transportation means from the city, or if driving, not having to worry about leaving it on the roof of the car! As a women's stand up paddle board team we could not be happier with the Elite, it does it all."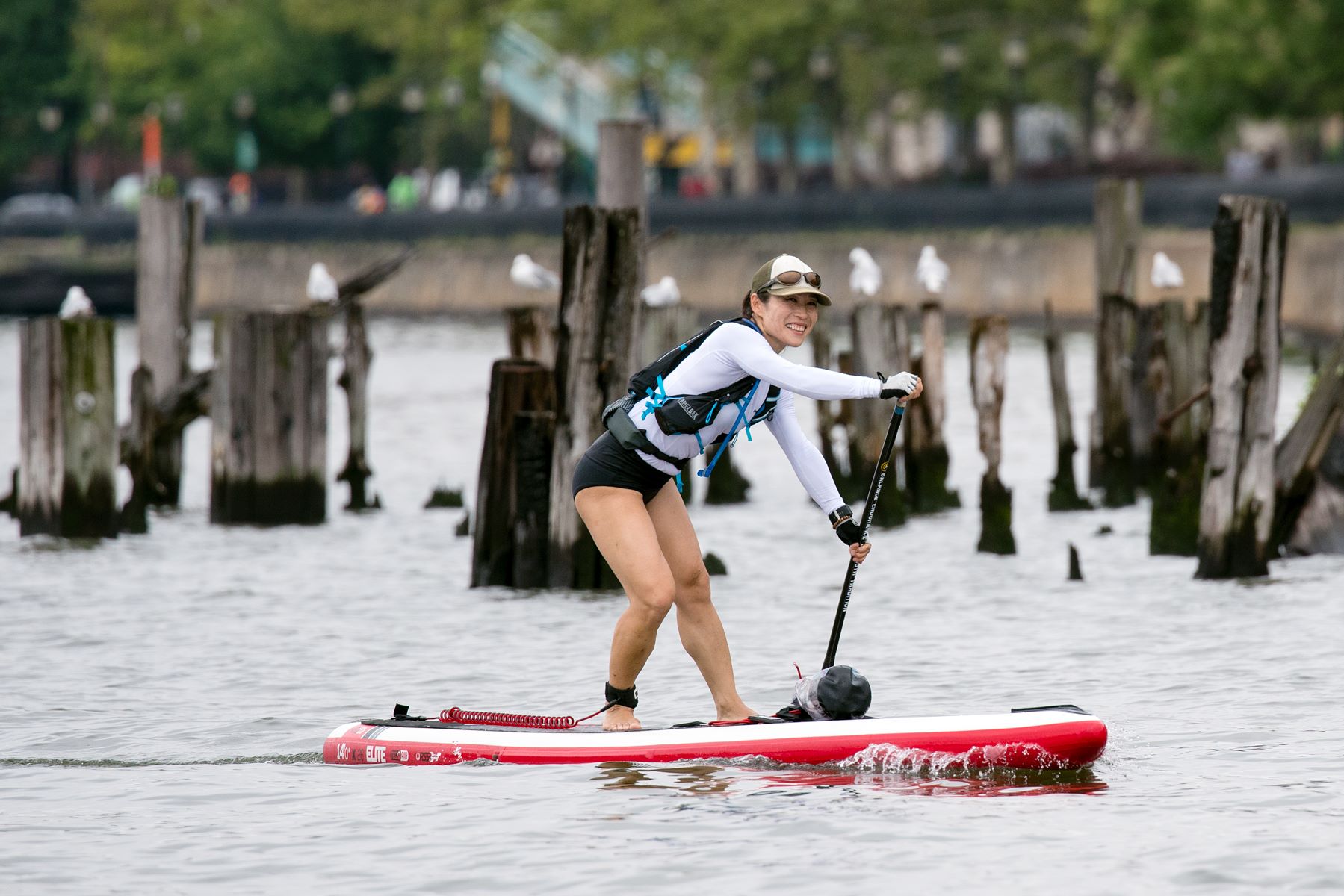 Noriko Okaya, (smiling away on her 14'0 Elite Red Paddle Co paddle board) powered through the 25-mile stretch achieving an incredible time of 4:49:50 placing her 1st in the Female Charity Solo paddler category!
We asked Noriko if (when she isn't winning races) she also uses her Elite board for day to day paddling?
"I use my 2016 Elite 14 for regular trips since it has enough stability. It does well in open water as well as when the Hudson, where I normally train, gets windy or choppy. My 2017 Elite 14 gets a bit tricky with challenging conditions but it gives me great training"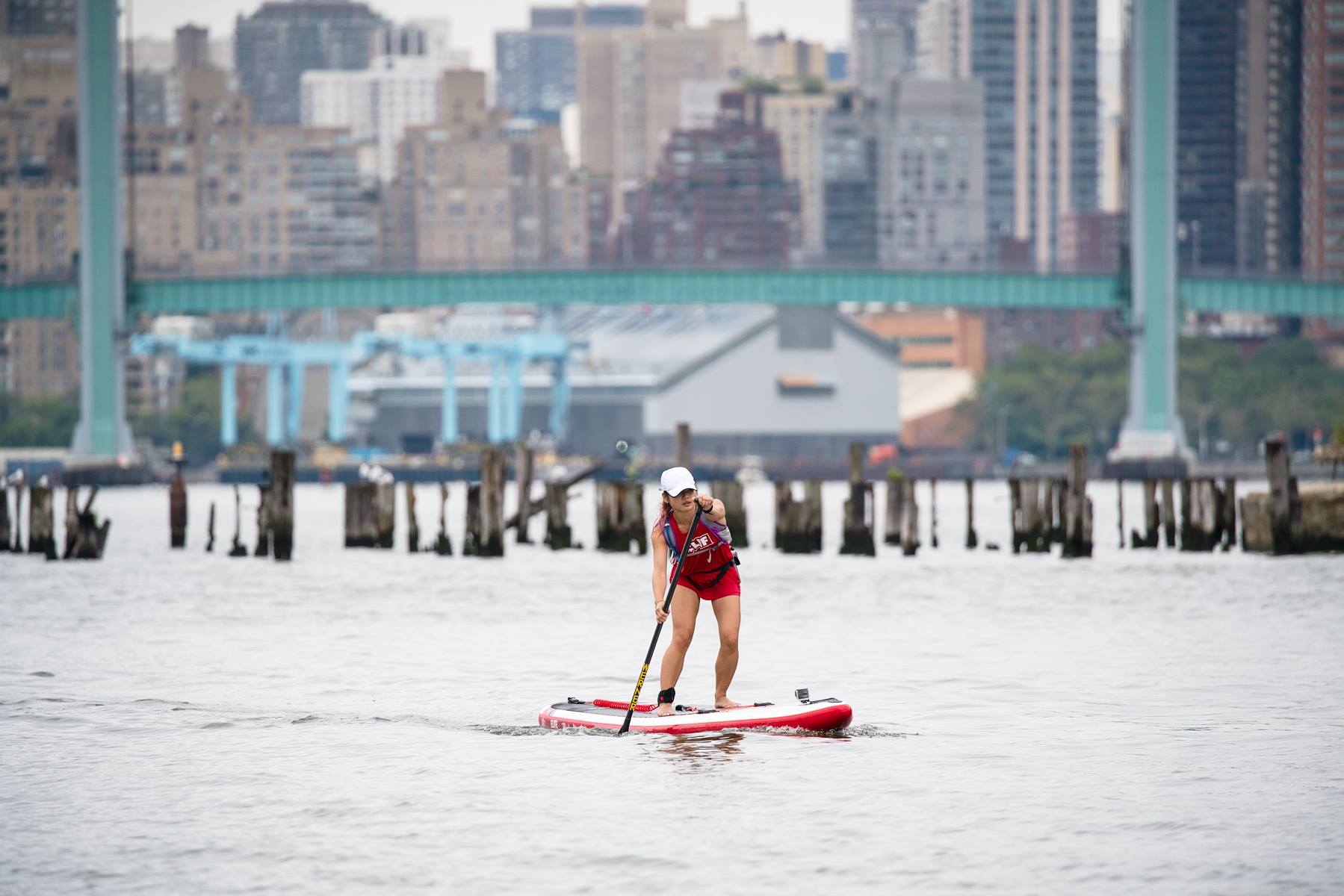 Jennifer Hung and Kaity Wong (pictured above) placed 3rd overall for the Female Charity Relay Team closely followed by paddle boarding mates Vildan manzi and Zahra Sherzad who placed 4th in the Female Charity Relay team.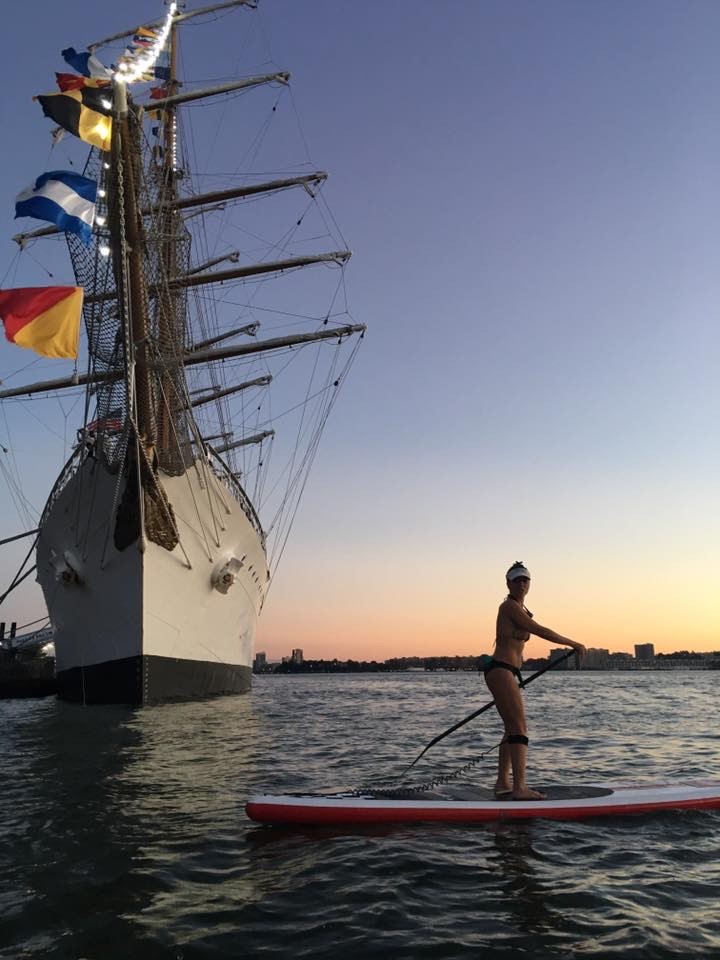 Vildan pictured above has now raced in the SEA Paddle for two years in a row. At 60 years old, she's demonstrating that paddle boarding is a sport that can be enjoyed at any time of your life. She chose her Red Paddle Co Elite board to catch up with her younger team mates – although to us, it looks like she's keeping up with them just fine.
We asked the ladies what advice they would give someone looking to get involved in SUP racing?
Noriko "People ask if you need have a competitive nature to take part in a paddle board race. For some people, competitiveness might be the drive, but for me, it's about knowing myself and my ability to adjust to the conditions. I love that challenge and it helps me grow.
We are all super supportive of each other and the SUP community is great. I've done competitive sports (track and field, swimming), but it's very different. So, if you are hesitant because you think you are not competitive or you have not done anything like it in the past, don't be, just give it a try!"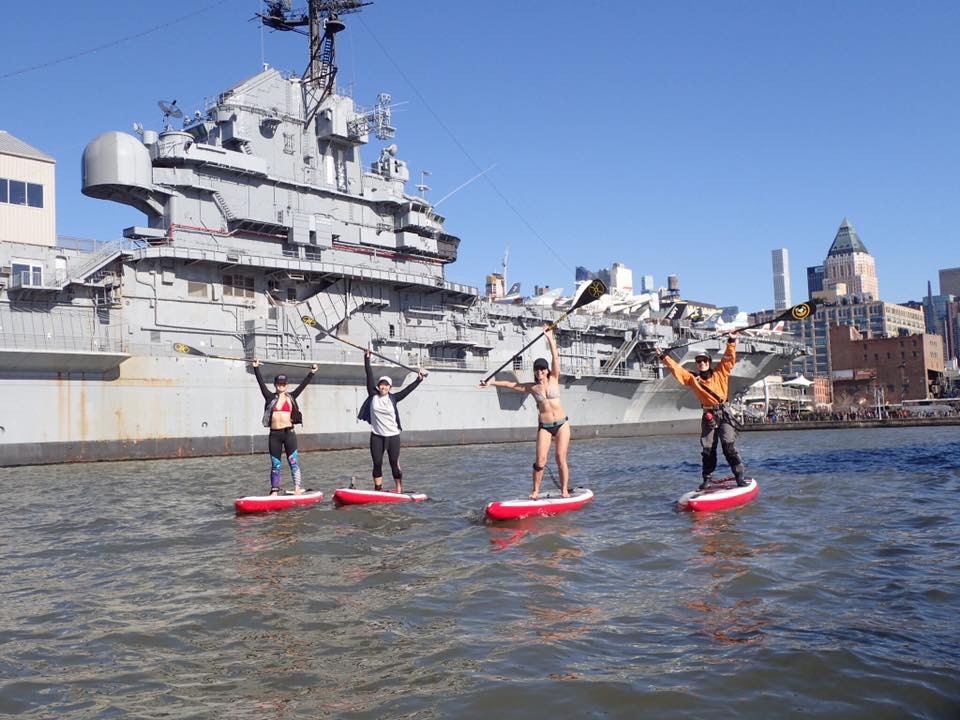 It's fantastic to see some strong females at the top of their paddle boarding game, demonstrating firsthand if you train hard and hone your SUP skills a Red Paddle Co race board will take you far!
Congratulations 'Red Ladies' – Keep it up!