Return to blog
A Day at the Beach
Kids
Nature
Outdoor
Products
Red Original
Posted by Ross Montandon
WE SHARE WITH YOU SOME OF OUR MUST HAVE ITEMS FOR A DAY AT THE BEACH
A day at the beach encapsulates the good vibes of summer time. Sandy toes, salty surf and everything in between. Whether you're heading to the coast with the little ones or just fancy a little break to the sea, it's time to dig out the flip flops, delve into the wardrobe for those jazzy shorts and hit the beach! In this blog we're giving you a run down of the essential items to make sure you're covered for the ultimate day at the beach!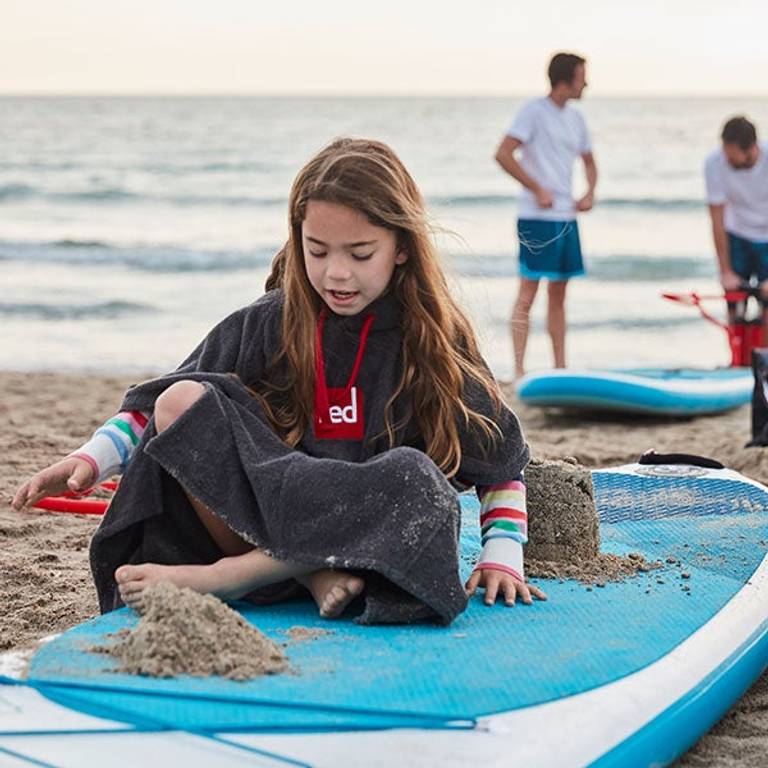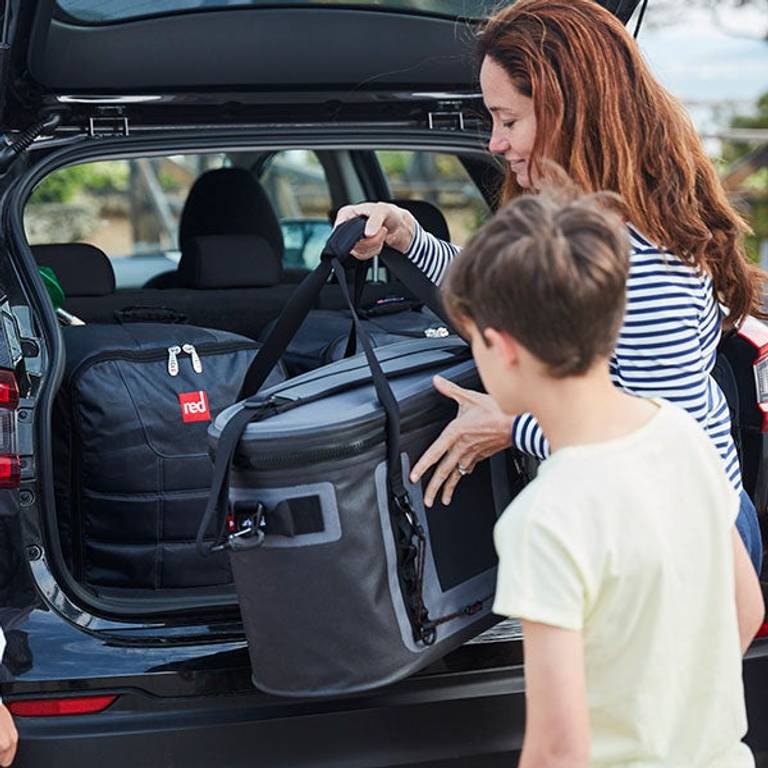 The Best Gear for a Day Trip or Beach Holiday
Gearing up for a day at the beach can arrive in a mad dash to sling everything in the car in the hope it provides a use. Whether it's a last minute day trip or a fully equipped beach holiday, coming well prepared not only can be more fun but can also remove the stress away from either carrying too much beach gear across a beach, or being left stranded with a wet and cold family wishing you'd packed that extra Towelling Robe Or Micro Fibre Towel! Like every outdoor activity there are few key items that will help create the ultimate day at the beach!
The Ultimate Beach Cool Bag
Having lunch at the beach is one of the Summers perfect past times and usually a great way to lull the less enthusiastic members of your group outdoors for the day. When out all day having something robust and reliable is essential for keeping your food chilled and suitably sand free. Whether you're looking to keep a few cans chilled or go all out and prepare a full on beach feast, we've got you covered.
The Red Original Watertight Coolbag is designed to join you on any adventure, the outer housing created from armour tech fabric will protect your lunch for any day at the beach. The thermal lock closed cell insulation can keep ice cold for up to 72 hours, with the large 30 litre bag holding up to 54 cans, whilst it's more agile little brother is the perfect day tripper which can contain up to 28 cans (tried and tested obviously). What makes this the ultimate go-anywhere cool bag is the 100% Waterproof YKK aquaseal zip which keeps dirt, sand, water and warm air from creeping into the bag. Ensuring your lunch has the best protection for a day at the beach!
A Quick Drying Beach Towel
We've all been there, carrying a gigantic beach towel down to the beach. Our firm favourite beach item for the team is our Micro Fibre Towel. This compact towel rolls out to a whopping full beach size making a great picnic blanket or just to dry off after a pre-lunch swim!
The quick drying fabric means it can be used time and time again without getting musty and smelly from staying wet. The Micro Fibre Towel should be your go to towel for any beach adventure especially if space is tight.
The Beach Friendly Drinks Bottle
During the Summer months staying hydrated on the go turns into a sport of its own! A day at the beach when refreshments are sometimes scarce can make cooling off a real challenge. The Red Original Drinks Bottle is perfect for keeping your drink cold for up to 24 hours allowing you to stay refreshed during a day building sand castles, surfing or exploring.
What is Marine Graded Stainless Steel?
You may have heard us nattering on about Marine Graded Stainless Steel when it comes to our drinks bottle. But what does it actually mean? Well most stainless steel drinks bottles are made using a food grade stainless steel that actually corrodes in salt water environments. However as we spend a lot of our time at the beach we wanted to make sure that you could take your drinks bottle without the fear of it falling apart when you are there!
The Cosiest Beach Changing Robe for Men, Women and Children!
If you're a regular beach visitor or perhaps spend a lot of your time getting changed for various activities, the Luxury Towelling Robe removes the stress out of those awkward car park changing moments. The soft towelling fabric both dries the body when wet or acts as a wonderful snuggly robe to wrap up in when the temperature drops.
The ample size of the Luxury Towelling Robe provides plenty of space for getting changed under comfortably and are available in a range of sizes including a kids size!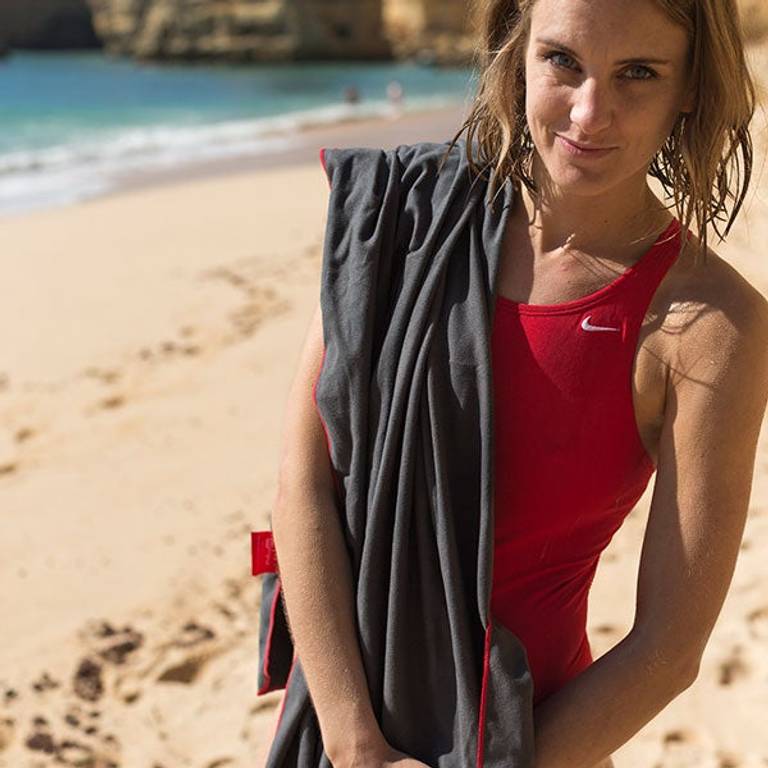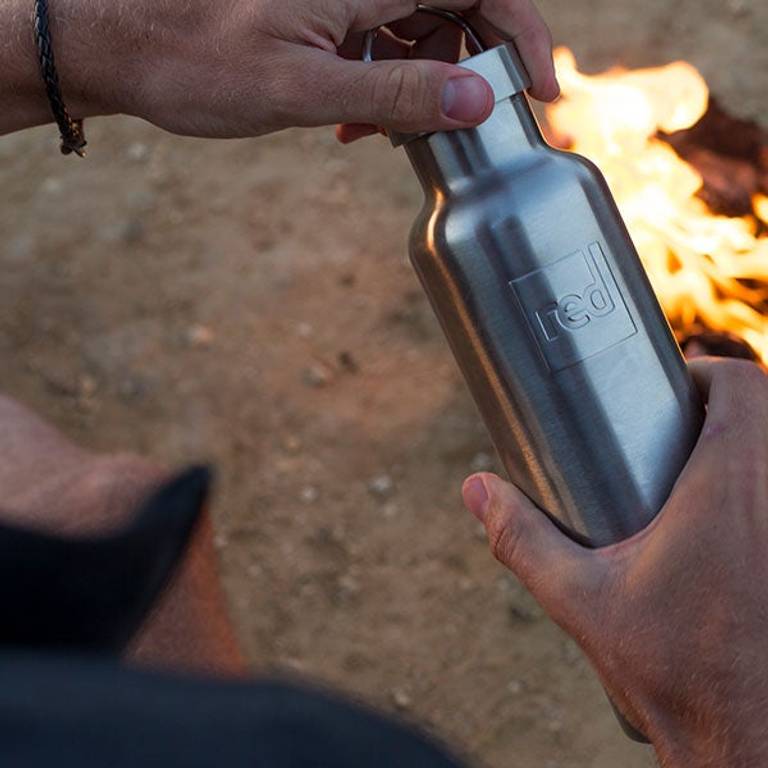 A Day at the Beach Check List
So just before you head out the door here's a little checklist of key items we wouldn't leave without.
Suncream
Picnic
Wetsuit and Watersports clothing
Sun Hat
Change of Clothes
Changing Robe
Beach Toys for the kids
Suitable footwear for exploring rock pools
Watertight Cool Bag
Drinks bottles
Find your Beach Equipment and Beach Changing Robes
If you're looking to kit up this beach season then check out our Red Original store to get fully outfitted. Whether it's a Drinks Bottle, Changing Robe or a Watertight Cool Bag. We've got you covered for the ultimate day at the beach!