Return to blog
7 Things To Do On The Isles of Scilly
Outdoors
Paddle Boarding
Places
Posted by Luke Green
The words 'England' and 'exotic' aren't usually mentioned in the same sentence, but the Isles of Scilly certainly has the allure of a far-flung land. Made up of around 140 tiny islands, its sugar-fine sandy beaches, secluded stretches of coast and mild micro-climate make for a paddleboarders' paradise. If you can drag yourself away from the crystal-clear waters, there's also plenty that outdoorsy folk can enjoy further inland, from the famous flower-filled utopia of Tresco Abbey Garden to wildlife spotting opportunities even David Attenborough would be impressed with. It's safe to say you're spoilt for choice when it comes to things to do on the Isles of Scilly; here are 7 of the very best activities to try.
1. lsland Hopping Adventure
of places you can get off the beaten track for an uncharted adventure. Hopping aboard one of the many tripper boats that run regular trips to the islands is one of the best things to do on the Isles of Scilly. Or, better still, take along your very own Red paddleboard or hire one from The Sailing Centre on St. Mary's Here, you can rent a portable backpack as well as a SUP and take your paddleboard adventure to any island of your choosing.
2. Paddleboard Bryher to Samson
A must-do on the paddleboard bucket list is the route from the beautifully rugged Bryher to the uninhabited island of Samson. Flanked by the formidable Atlantic ocean on one side, but blessed with calm sandy shores on the other, Bryher has something of a split personality but is boundless in its beauty. Depending on tide conditions, the journey over to Sampson is around 1.5 miles and rewards you with endless miles of bone-white beaches and shallow turquoise waters that give the place a Robinson Crusoe feel.
3. SUP St. Mary's & St. Martin's
Less remote than our first recommendation, St. Mary's is equally as impressive and allows you to pair your paddleboard adventure with a pub pit stop or two. The largest of the Scilly islands, St. Mary's is covered with deserted stretches of sandy beaches and rocky coves peppered with shipwrecks and amazing archaeological sites. Once you've had the chance to take it all in, get a boat over to nearby St. Martin's and enjoy wildlife spotting opportunities at every turn, including a chance to spot sea colonies not far from the shore.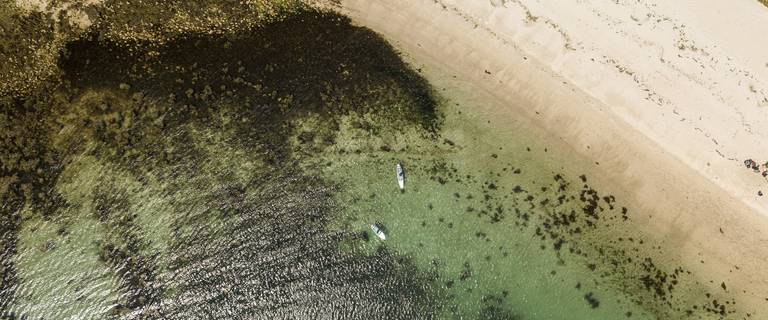 4. Blue Shark Tagging Trip
If all that island-hopping adventure has left you looking for more relaxing things to do on the Isles of Scilly, swap your paddleboard for a boat and jump aboard the MV Sapphire with local Scillonian skipper Joe Pender. He runs regular trips during the Summer months to see the islands' abundance of sea birds including gannets, gulls and even Manx shearwaters. You'll even get a chance to tag a toothy blue shark measuring up to 8-feet long. These beautiful predators of the big blue share their patch with bow-riding dolphins and the odd Beagle shark too, so make sure to keep your eyes peeled!
5. Discover Horticultural Heaven
Warmed by the Gulf Stream, the Isles of Scilly is blessed with a mild micro-climate that gives way to an exotic array of plant life. And there's no better place to feel the flower power than at Tresco Abbey Garden which is located on the only Scillian island that's privately owned. Visiting here is one of the very best things to do on the Isles of Scilly as this piece of horticultural heaven is bursting with more than 20,000 tropical blooms – many of which cannot be grown in any other parts of Britain. Plus, look out for the garden's colourful collection of figureheads that have been salvaged from the island's countless shipwrecks.


6. Deep-Sea Shipwreck Diving
On the subject of shipwrecks, did you know that the Isles of Scilly holds the UK's highest record for its waters? Grab some gear from Isles of Scilly Dive Charters and take a dip below the deep blue to discover why it's considered one of the best spots in the UK for wreck diving. Plunge beneath its crystal-clear waters and watch fascinating remnants of 18th Century wrecks appear from the watery abyss. You might also catch a glimpse of the more recent shell of Cita which fell to its watery fate off the rocks of Scilly in 1997.
7. Snorkel With Seals
If you love animals, one of the best things to do on the Isles of Scilly is to get up close to the ocean's answer to a playful puppy with Seal Snorkelling Adventures based on St. Martins. These curious ocean creatures love nothing more than showing off their superb swimming skills as they glide through the water with effortless ease, allowing you to enjoy a front-row underwater experience in their natural environment. But be warned, the seals have been known to nibble on your fins so play nice and they will too!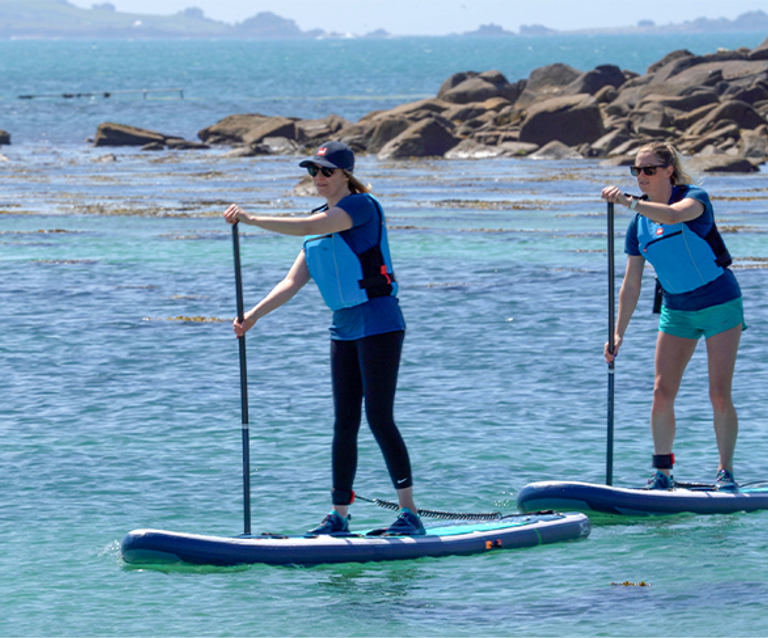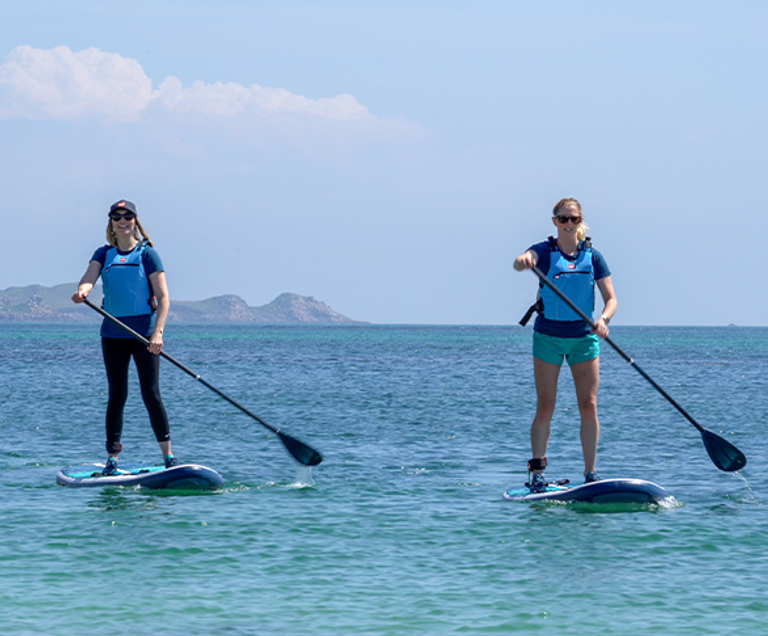 We've paired up with Isles of Scilly Travel to offer a family of four a luxury break to the Isles of Scilly, plus £500 spending money and a bundle of goodies from Red Original.
Find out more on how to Upgrade Your Adventure here.