Return to blog
6 Tips For Running In The Cold Safely & Successfully
Posted by Luke Green
When the temperature drops, so too can your motivation to keep running. However, with the right gear and techniques, running in the cold doesn't need to feel like such a chore. Carry on working towards your fitness goals this winter with these practical tips for running in the cold safely and successfully.
Warm Up Indoors
If you can then it's always best to warm up indoors before you start running in the cold outdoors. Get the blood flowing by doing simple drills and mobility exercises before heading out the door straight away to start running, without giving your body time to cool down. Running up and down your stairs, skipping or doing a few stretches will all help to get the blood flowing. This will help you to beat that bitter chill when you step out of the door.
Wear Layers
Not sure what to wear when running in the cold? Layers are the answer. You want to keep yourself warm without being so warm that you sweat excessively and get a chill. This is why it's important to wear technical fabrics that wick moisture away from the skin, whilst helping to regulate your body temperature. Start with a moisture wicking base layer, followed by an outer layer, such as the Red Original Long Sleeve Performance Top Layer for men and women which is made using Dri-release technology to prevent overheating. You may also need to wear a lightweight waterproof jacket depending on the weather conditions.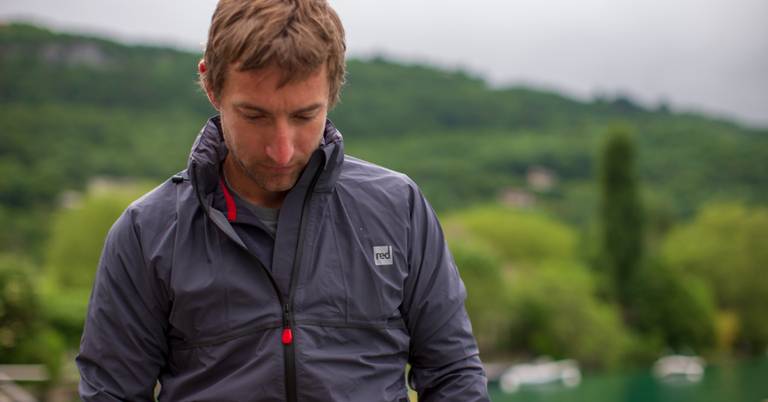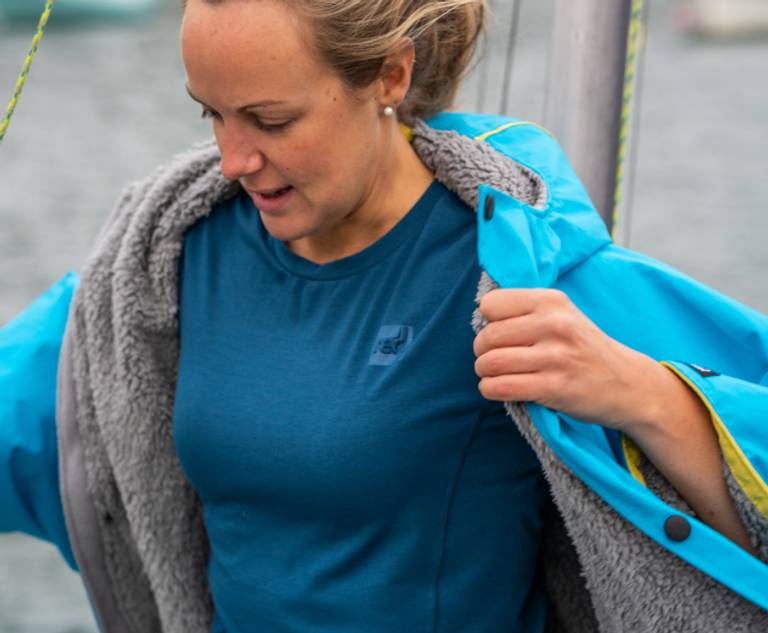 Pick A Spring Goal
Nothing helps to keep you motivated to run quite like having a goal to aim for. One of the best tricks for keeping yourself motivated for running in cold weather is having an event to train for in the springtime. This will help get you through the winter, giving you that extra boost to head out on those cold, dark runs when you'd really rather stay in bed. The reward in spring will be great, and keeping fit throughout the colder months is bound to help keep the winter blues at bay.
Run In Daylight
Running in the cold can feel even more unappealing when it's also dark outside. That's why, where possible, we'd always suggest running towards the middle of the day when you can. Not only will it be light during the day, the temperature will also be less bitter than first thing in the morning or in the evening. This creates more pleasant running conditions that are also a lot safer. Going on your run during your lunch break is a great way to fit it into your day, whilst running in safer conditions than first thing in the morning or after work in the evening.
Slow Down Your Pace
Running in the cold is less about speed and more about mileage. Winter weather conditions can make surfaces slippery and hazardous, particular if conditions are snowy or icy. With this in mind, you don't want to avoid running at full speed when the risk of falling over is high. Instead, it's important to pace yourself. When conditions are particularly cold, you may also want to consider splitting your usual run into two. For example, splitting a 6 mile run into two three milers throughout the day can be a lot more manageable when you're running in cold weather.
Change Quickly Postrun
Your core body temperature will start to drop quickly as soon as you stop running in the cold. So, in order to avoid getting the chills, make sure to change your clothes as soon as you can, particularly if they're wet or damp. If you've got to drive back from a run, bring a beanie with you, alongside a hot beverage in a thermal flask to enjoy on your way home - this will help you stay warm whilst giving you a nice reward to look forward to at the end of your run!