Return to blog
Why Waterproof Changing Robes Are A Winter 2021 Must-Have!
Red Original
Posted by Luke Green
If you're considering getting a waterproof changing robe this winter, the following guide might just help you make your mind up. Providing ultimate comfort and warmth in the cold weather, a waterproof changing robes allows you to continue enjoying your favourite outdoor activities throughout the winter months. With this in mind, let's take a closer look at why waterproof changing robes are an absolute must-have for winter 2021.
Experience ultimate comfort & warmth
Being warm and cosy is essential during the winter, particularly when you need to warm up after being in the water. The Red Original Pro Change Robe Evo is made using a super soft moisture wicking fleece lining that enables you to warm up quickly and stay comfortable and cosy when the temperature is low. A new toggled hood design also ensures extra warmth whilst long sleeves with adjustable cuffs provide additional warmth in the harshest of conditions.
Stay dry whatever the weather
Unfortunately, winter doesn't just mean colder temperatures. It also brings with it plenty of rain. However, with a waterproof changing robe, the wet weather doesn't have to prevent you from enjoying time outdoors. Made using advanced waterproof fabric technology, our waterproof changing robes feature a breathable and waterproof outer shell. The Evo waterproof changing robe also benefits from the addition of a new 5 popper wind baffle and toggled hood construction to offer further protection from the wind and the rain.
Change quickly & without any hassle
When you've just finished a session in the water, all you want to do is warm up quickly. During the winter, the last thing you need is to get freezing cold whilst trying to change out of wet kit. That's why a waterproof changing robe is such an essential piece of kit for the winter. Our outdoor changing robes feature convenient stretch side panels that provide you with plenty of space to change quickly and easily whilst protecting your modesty. This takes the hassle out of doing water sports in the winter and ensures you can warm up and get comfortable in no time at all.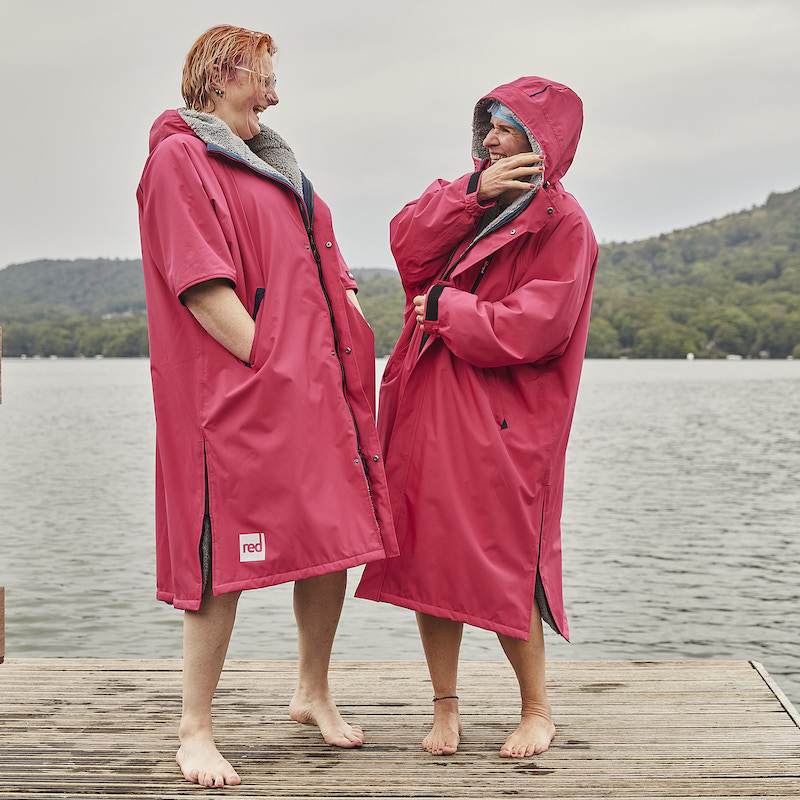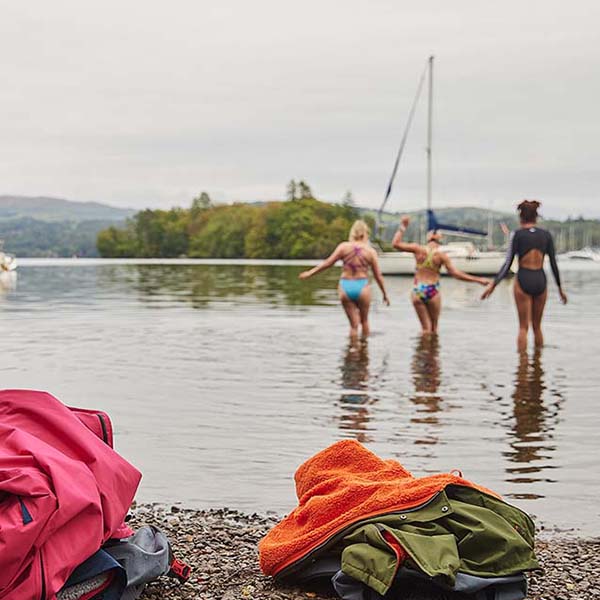 Carry on enjoying your favourite activities (whatever the weather!)
The main benefit of owning a waterproof changing robe is that you can continue to enjoy your favourite outdoor activities, in spite of the weather being colder and wetter. For example, if you go cold water swimming, surfing or paddle boarding in winter, it's important that you can warm up quickly and safely once you come out of the water. Having a waterproof changing robe allows you to do this. Waterproof changing robes are also really useful for cold weather camping. You can layer them over the top of other thermal layers for an outer protective shell that is waterproof and cosy. They're also particularly useful for throwing on when walking to and from the shower blocks without getting freezing cold when camping in autumn/winter.
For more information about any of our waterproof changing robes, please don't hesitate to get in touch.