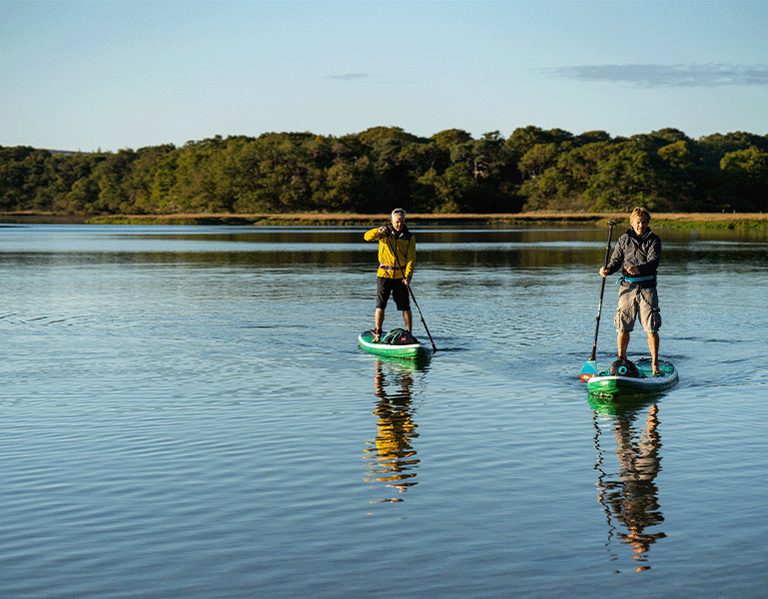 What To Wear When Paddle Boarding In Spring
Return to blog
What To Wear When Paddle Boarding In Spring
Posted by Lydia Burdett
While we're generally up for a paddle all year round, Spring is an undeniably great time of year to go paddle boarding. The weather is starting to warm up, the sun is shining more often, and the waters are generally at their most calm. However, figuring out what to wear when paddle boarding in Spring can be a bit tricky, as the temperature can still be a bit cool and rain showers are still a common occurrence. With this in mind, here are some tips on what to wear paddle boarding in spring.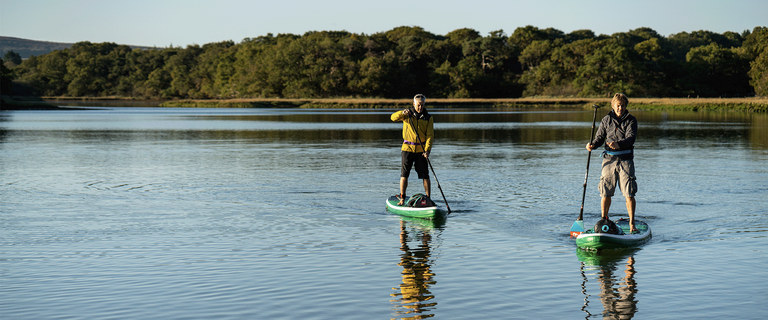 Wetsuit
While not a must by any means, a wearing a wetsuit is worth considering if you're not use to swimming in cold water. You can choose from full or "shorty" wetsuits depending on your preference and the temperature of the water, with full wetsuits recommended for water temperatures below 15°C. Wetsuits also come in different thicknesses, so choose one that suits the temperature of the water.
If you plan to paddle board in especially cold waters, you will want to consider a drysuit over a wetsuit. They provide greater insulation than wetsuits and keep wearers dry to better protect them from the element.
Performance Shirts & T-Shirts
If you're not keen on wetsuits but still want some protection from the sun and the cold water, a Red Original Performance T-shirt or Performance Top Layer is a great option. The long-sleeved performance top layer is recommended for cooler temperatures, while the short-sleeved performance t-shirt is ideal for warmer temperatures. Made using Dri-Release™ fabric technology, our performance clothing range has an Ultraviolet Protection Factor (UPF) over 50 and is designed to be stretchy for enhanced comfort.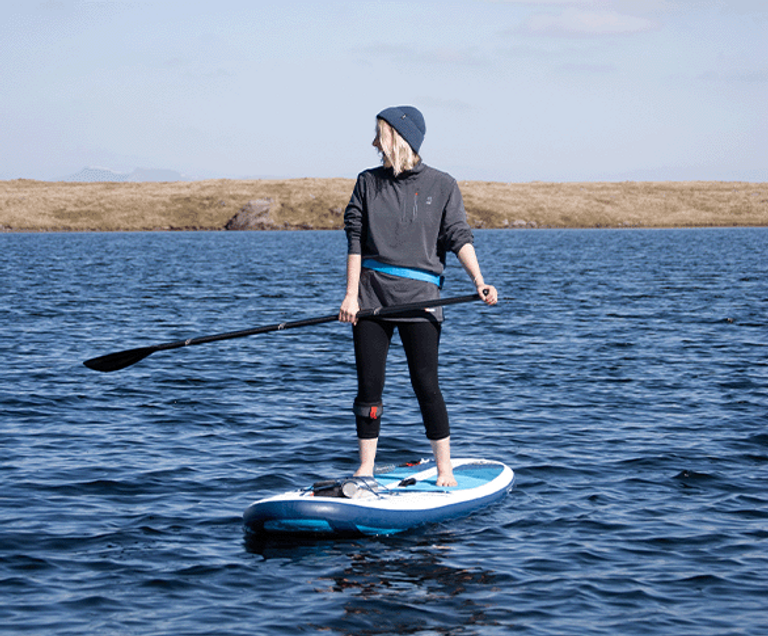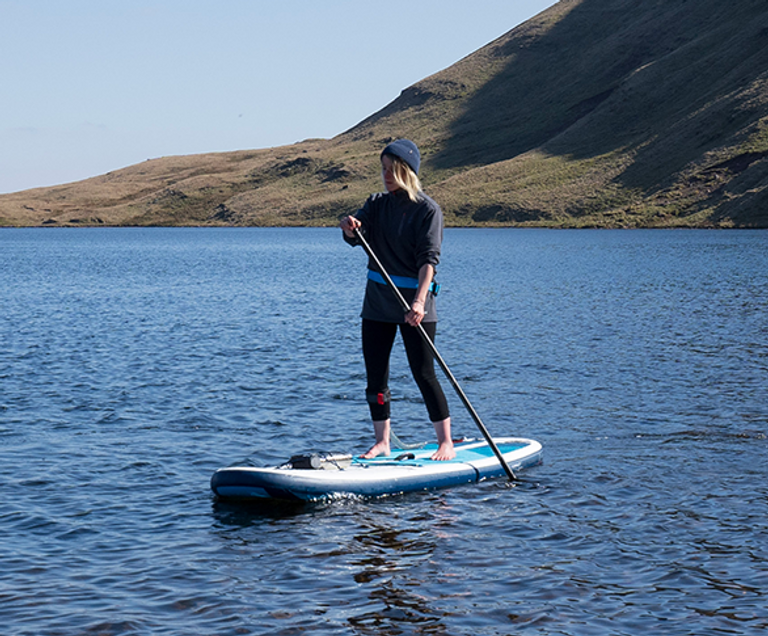 Boardshorts
Lightweight, quick-drying, and comfortable, boardshorts are a popular option for paddle boarding. Better suited to active performance than leisure-orientated swm trunks, boardshorts are designed to stay up around your waist and move with you, meaning you're less likely to experience wardrobe malfunctions when falling into the water. It's also worth bearing in mind that boardshorts come in different lengths with longer lengths recommended during Spring.
Aqua Shoes
Aqua shoes are a fantastic choice of things to wear when paddle boarding in Spring. Not only do they provide enhanced traction and grip when standing on your SUP, they also help to protect your feet should you fall in. They are also ideal for wearing on your walk to and from the water, as you won't need to worry about changing out of your shoes or storing them somewhere safe while you're paddling.

Sunscreen
Regardless of what you wear, it's always important to wear sunscreen. Often overlooked in Spring due to the cooler temperature, so long as the sun is out it's important to protect your skin from the harmful UV rays. With regards to what kind of sunscreen to wear when paddle boarding in Spring, we'd recommend one that is water-resistant and has a high Sun Protection Factor (SPF).
Paddleboard Gloves
Paddleboard gloves are ideal for colder days as they provide insulation to protect your hands from the cold. They also prevent blisters and help to enhance grip, making it less difficult to hold a paddle when your hands start to get cold.
Waterproof Changing Robe
Perfect for staying dry, keeping warm, and getting changed, waterproof changing robes are a fantastic accessory for anyone taking part in outdoor activities or watersports in Spring. Complete with a waterproof outer-shell and moisture-wicking fleece lining, you can keep your changing robe on you while paddle boarding thanks to our convenient compression stash bags.
Waterproof Active Jacket
While changing robes are ideal before and after paddle boarding, a waterproof active jacket is the ideal thing to wear during. Lightweight and breathable, our active jackets pack down into a compact pocket so that they can be put on and taken off as and when needed without getting in the way. Available in men's and women's fit, having a Red Original Active Jacket on you means you will never have to worry about keeping dry during your adventures ever again.
All of the above are worth considering when thinking about what to wear when paddle boarding in the Spring, but it also pays to check the weather, water conditions, and your route before heading out. Not only will doing so help you decide what's best to wear, it'll also help to ensure you stay safe while on the water.