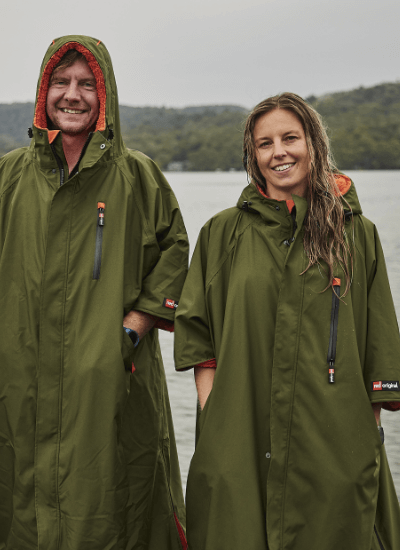 Pro Change Robes & Parkas
.
Perfect for use throughout the year, Red Original Pro Change Robes and Parka Jackets are designed to make getting changed outdoors easy, quick, and comfortable. In addition to their waterproof outer-shell, each changing robe features a moisture wicking fleece lining, chunky YKK zipper and toggled hood.
Get warm, stay dry, keep covered. The days of wrestling with a towel trying to protect your modesty are a thing of the past with the Red Original range of Pro Change Robes. The perfect all-weather changing jacket for getting warm, staying dry and keeping covered, before, during and after your chosen activity.
Designed so you can put a full wetsuit on without needing to take it off, the Red Original Pro Change Robe has been built with unique stretch panels and generous sizing. You can get ready without the need to expose yourself to the elements. Available in two sizes, four colours and a choice of short sleeve or long sleeve no matter what your requirements are, we've got you covered, literally!