Return to blog
Red Original Reusable Stainless Steel Water Bottles - 5 FAQs
Red Original
Posted by Luke Green
Our Red Original Insulated Stainless Steel Water Bottle is a real favourite amongst our customers, with an amazing 4.9/5 star rating. The reusable water bottle has received excellent feedback including 'Perfect in many aspects, nice weight and top quality, as well as 'Fantastic, solid, well made, with a large volume capacity, very impressed with retaining heat, great product.' We love how much you love our Red Original insulated drinks bottle and want you to know all of the details so you can get the most out of it going forward. Today we are going to be answering all of our FAQs…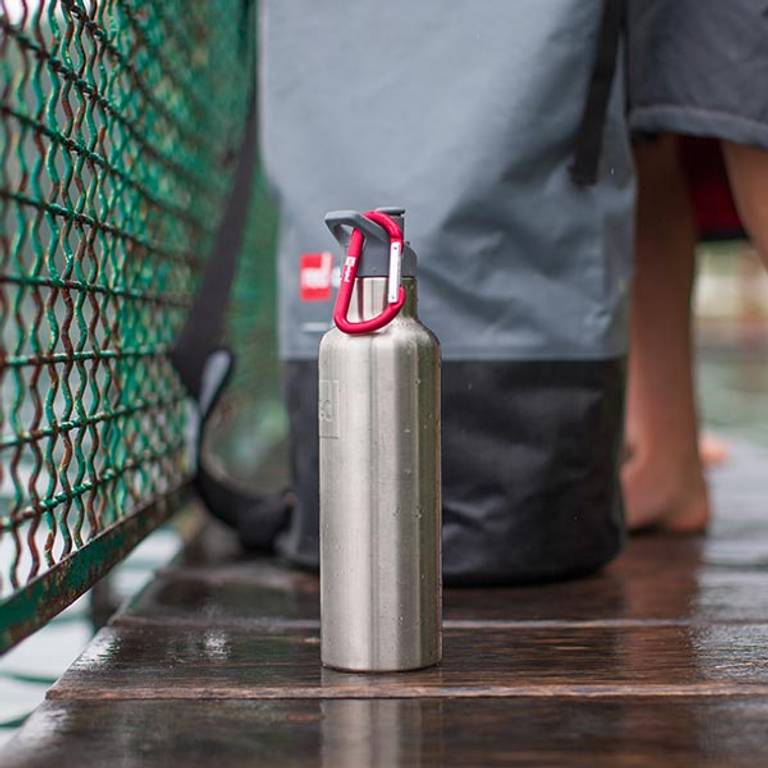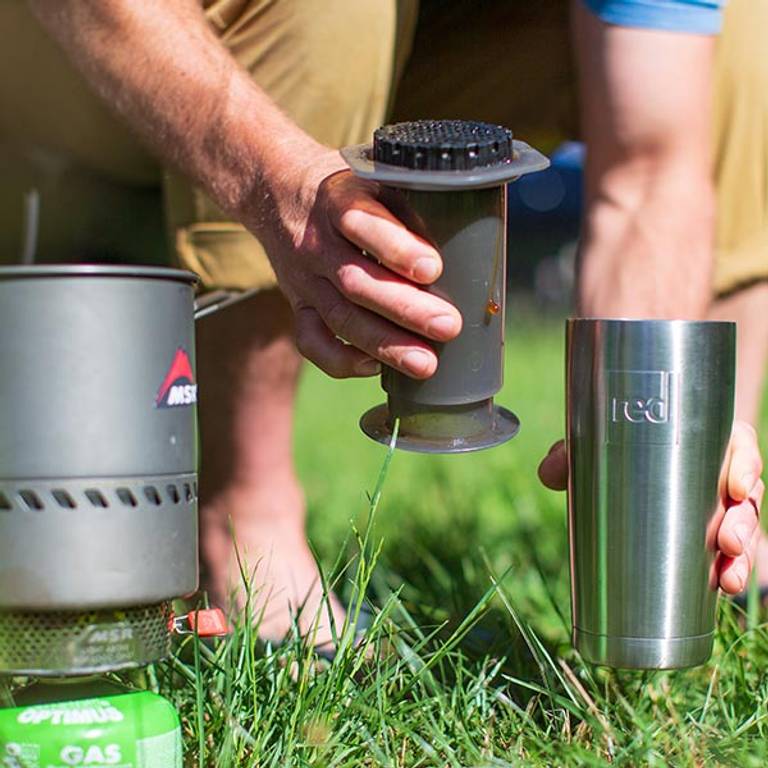 Can I Put Red Original Stainless Steel Water Bottle In The Dishwasher?
Our number one FAQ, 'can you put it in the dishwasher'? When it comes to our black reusable water bottle, we advise against putting them in the dishwasher, however, this isn't the case for the naked-steel bottles. While these water bottles have not undergone the rigorous testing required for us to objectively state that they are 100% dishwasher safe, we have put ours in the dishwasher countless times, as have many of our customers. We've yet to receive any complaints, which is why we generally advise customers that they are able to put them through the dishwasher.
To avoid any residue build-up, you can also totally disassemble the Red Original insulated water bottles so that they can be cleaned thoroughly.
How Do I Clean The Red Original Water Bottle?
Because they are packed to the brim with high spec technologies, it is important that both the Red Original water bottle is taken care of correctly so that they can stand the test of time. If you do not have a dishwasher at home and will need to clean your insulated water bottle by hand there are two different techniques that you can use, that will ensure that your reusable water bottle will still be squeaky clean. There are 2 easy and safe ways to ensure that your insulated bottle is squeaky clean after every use….
Liquid Dish Soap: for everyday washes, warm, soapy water will do the trick. First start by dissembling your Red Original water bottle, before filling it with hot water and add a few drops of liquid dish detergent. Place the lid/ cap back on your water bottle and give it a good shake. You'll then see the water should begin to bubble inside. Dump out the suds, then use a bottle scrub brush to reach all the way down to the bottom of the bottle. Don't forget to wash the exterior and bottom of the bottle as well. Once you're done scrubbing, rinse your water bottle in warm water until you don't see any soap bubbles and let it dry thoroughly. Scrub the lid inside and out as well, paying extra attention to the spout opening or mouthpiece. Finally, rinse and dry your water bottle thoroughly to avoid any build-up of mildew.
Distilled White Vinegar: use it to clean your water bottle by filling it halfway with equal parts vinegar and water. Return the bottle's lid and give it a few shakes before letting it sit with the solution overnight. The next day, be sure to rinse out the water bottle and the lid thoroughly with warm water to remove any leftover vinegar. Let dry. This is a particularly good way to clean a stainless-steel water bottle.
Can I Put My Insulated Bottle In The Fridge / Freezer?
We would not advise putting your insulated bottle in the fridge or freezer as it will have no effect on the bottle due to the double-wall vacuum insulation. The SUPer insulated double-walled construction creates a vacuum between the outside environment and inside liquid helping to keep cold drinks cold for 24hrs and hot drinks hot for 12hrs with no external condensation. This means that the temperature inside the bottle is not affected by the outside temperature so the fridge will not be able to cool the water inside.
For best results for cold water, we recommend using very cold water from the fridge or tap and filling your bottle with ice cubes.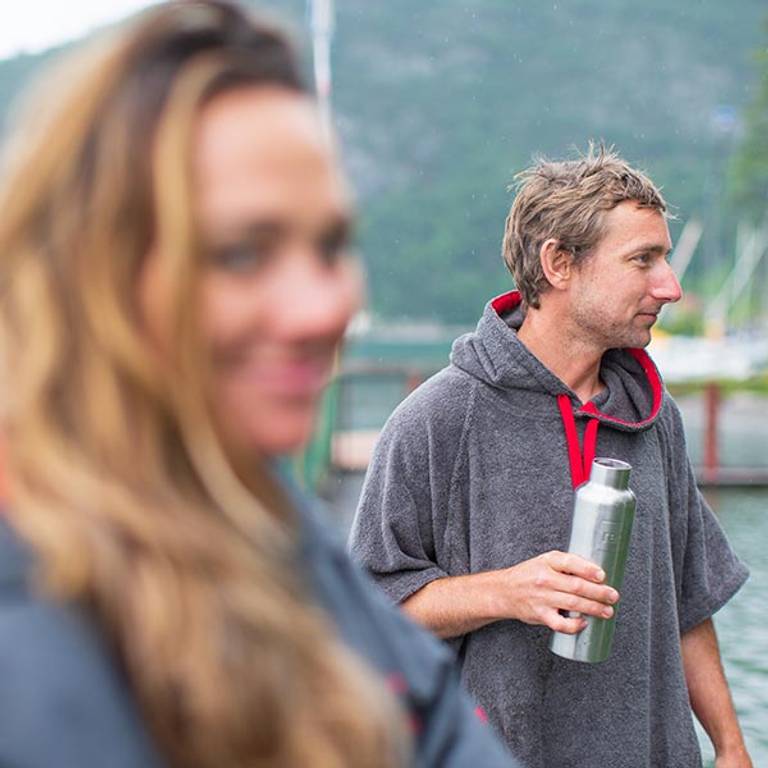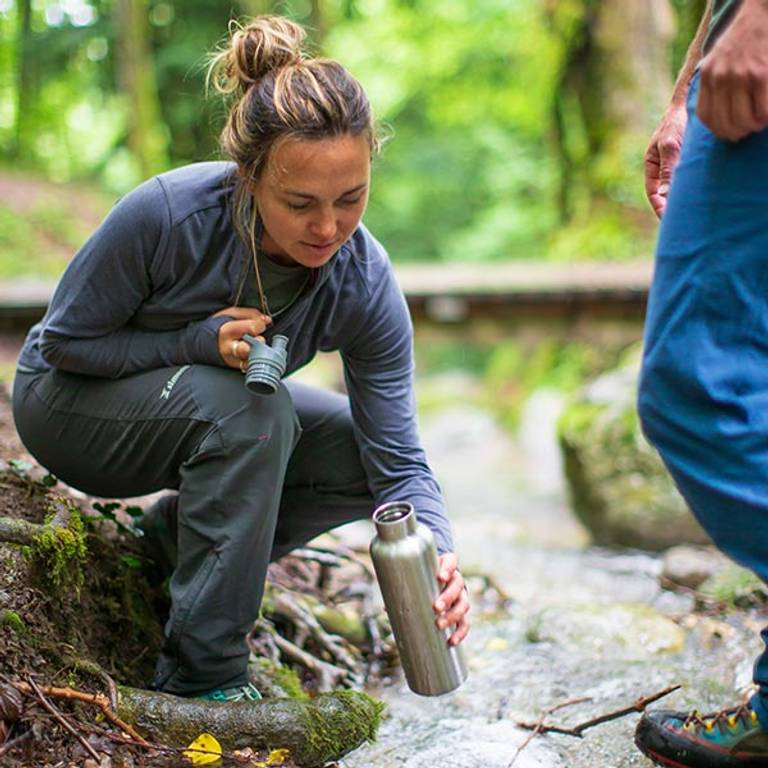 Can I Put My Reusable Bottle In The Microwave?
The Red Original stainless steel bottle is not suitable for microwave use. In fact, it's highly recommended that you don't put anything made from metal in a microwave.
What Are The Suitable Liquids For This Bottle?
You can put any drink you like in your Red Original water bottle, including hot drinks, cold drinks, alcohol and fizzy drinks! In fact, we would recommend having a nice cold beer at the ready after a long summer hike.
Please remember to clean your reusable bottle thoroughly after every use.
If you have any other questions about your Red Original Stainless Steel water bottle, please feel free to contact a member of our team.